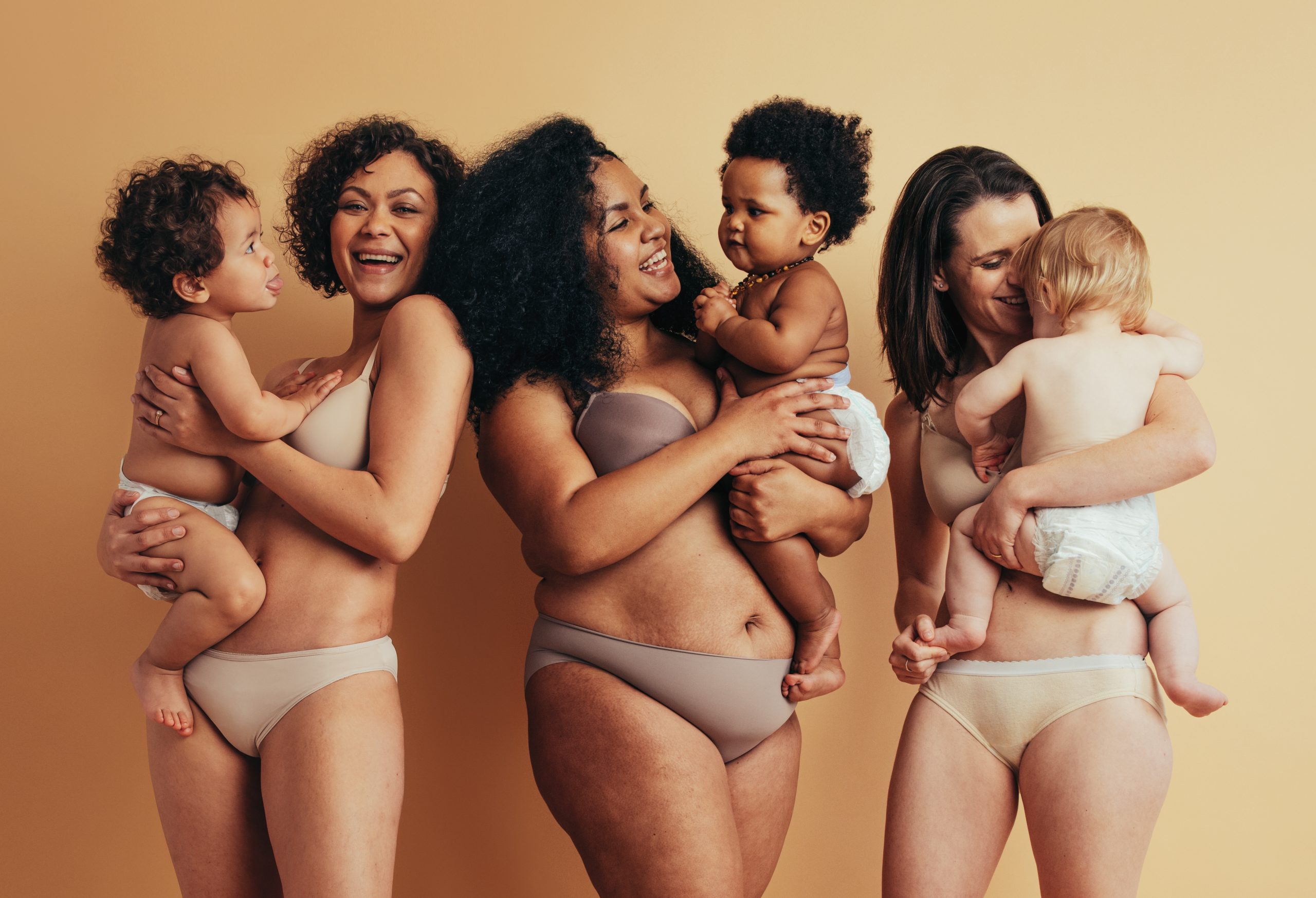 Becoming a mother is such a beautiful experience. We spend so much time decorating the baby's room, packing our hospital bag, and making sure we have everything we believe the baby will need during those first few months. 
When the fourth trimester hits, we're often shocked, overwhelmed, or suffer in silence because things have changed so drastically physically, mentally, and emotionally. Everyone talks about the changes that your body may go through during the nine months that you're pregnant. There are a ton of YouTube videos and blog posts about birth stories, both good and bad. But, there's rarely any talk about the postpartum changes your body will go through once you finally give birth. 
A year in a half ago, I gave birth to my second child. I'm finally starting to feel normal again. Or similar to how I felt before falling pregnant again. I'm still learning, re-learning, and unlearning some things about my body 18 months later. 
Here are a few changes that caught me by surprise and that you may not be expecting at all. Fingers crossed they don't happen to you. But if they do, I stand in solidarity. You are not alone. 
New Shoe Size
My feet were swollen throughout most of my first pregnancy. I had to invest in a special pair of shoes to get me through those last weeks, and I couldn't wait to be able to wear my old shoes again. I was caught by surprise when my foot length changed drastically after giving birth, and I had to go up a whole size in shoes. It was heartbreaking waving goodbye to my shoe collection. First world problem I know, but I still don't think I've recovered from this. 
First Cycle After Birth
This may be a bit TMI — but we're all ladies, right? A few weeks ago, I had my first menstrual cycle after giving birth, and it was not fun at all. I know having a regular cycle isn't fun, but I was practically bedridden those first few days. I was in so much pain, and the flow was extremely heavy. I had to resort to using postpartum incontinence underwear for extra protection both during the day and night. 
Bladder Weakness
Speaking of incontinence, don't make me laugh too hard. I might have a small accident. Sneezing these days may even result in urine leakage due to a loss of bladder control. I've been reading that are ways to reverse it though such as doing postpartum pelvic floor exercises. I plan to talk with my doctor soon to discuss the best plan of action so it's not a lifelong thing.
Bra Size
Gone are the days when I could go without a bra. During pregnancy and breastfeeding my first, my cup size nearly doubled and the twins were definitely defying gravity once the milk dried up. The second time wasn't any different. I just recently had a bra fitting, and you guessed it. My cup size doubled again. Getting fitted into the right size bra helps me embrace my new size. It's a lot more comfortable and there's no spillage from squeezing in a bra that's too small. I highly recommend doing a bra fitting if you haven't had one. 
Belly Bulge
Breastfeed, and you'll be back to your pre-pregnancy weight. I'm sure we've all heard this. This was not true for me, and I'm sure some other moms will agree as well. I'm sure I can work out harder and eat healthier, but the belly bulge has become a part of my physique. I've come to accept it. I don't even get upset anymore when my daughter asks why it still looks like I'm pregnant. Kids really do say the darndest things.
Have you experienced any of these postpartum changes or any others? Let's chat below.