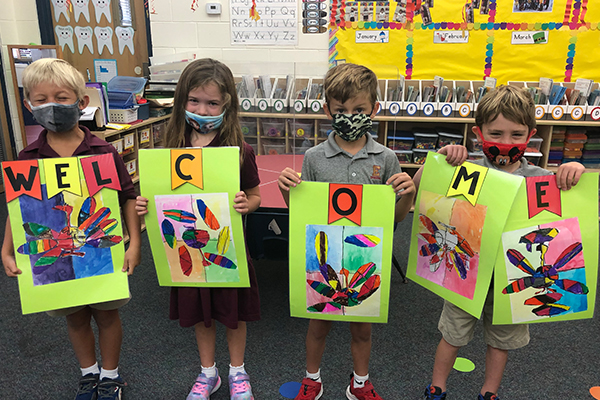 Kindergarten is an exciting year for both students and parents. In this milestone year, children learn important reading and writing skills, explore new math and science concepts, learn essential social and emotional skills, and much more. It's a wonderful year full of exhilarating moments where lifelong memories are made!
Here are a few tips to help you prepare your kindergartner for the beginning of the school year:
Start establishing a bedtime routine at least two weeks before the first day of school. Routines help make children feel safe, which in turn helps them learn. Reading with your child before you tuck him in at night is one of the best ways to end the day. A few of my favorite back-to-school books are:
Establish a morning routine, as well. Posting a visual schedule with photos of your child engaged in her routine will help when school starts. Encourage your child to eat a healthy breakfast before school. She will be ready to learn after a well-balanced meal!
Practice packing a snack or lunch and a backpack with your child, and expect him to carry it on his own. Of course, it takes a little longer for young children to do things themselves. However, expecting children to pack their own snacks and carry their backpacks to school fosters responsibility and independence.
Get out and play! Enjoy the last few weeks of summer vacation with your child. Soon there will be afterschool activities, and free time will be limited to just an hour or two each weekday.
Most importantly, talk about how fun and exciting kindergarten will be. Your child will be excited if you are excited and will be nervous if you are nervous. Be sure to answer questions and share your dropoff and pickup plan. Knowing what to expect will ease your child's mind and calm nerves.
With a little bit of preplanning and preparation, your child's entry into the magical world of kindergarten is sure to be a successful one!
Our "Dear Parent, From a Teacher" series helps parents obtain the tools and insight to ensure a successful school year for their children. If you are a teacher who wishes to write a guest blog for this series, please email your topic to [email protected]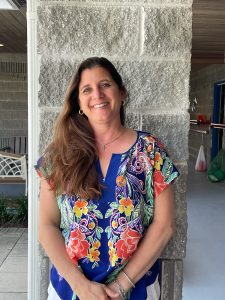 About the Author
Christy Maurer is a kindergarten teacher at Episcopal School of Jacksonville, Beaches Campus, and has been teaching children for more than 20 years. She has a master's degree in elementary education from the University of North Florida. She believes in the Reggio Emilia approach to learning through discovery. Christy is a daughter, wife, mother of two, and lover of the arts. She believes in the healing power of nature and being mindful. In her spare time, Christy enjoys spending time with family, reading, cooking, and walking her dog, Ziggy.