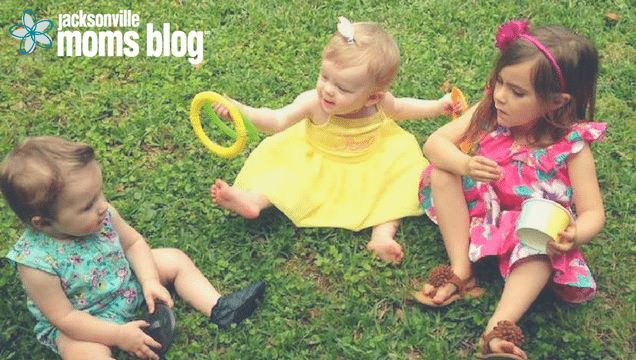 Summer break in Jacksonville can be brutal. It's 96 degrees and 80% humidity. My two toddlers are home all day, every day, generally attempting to kill one another or break multiple bones and/or toys simultaneously. I can only make so many trips to Target before my husband divorces me, and I'm pretty sure the library staff puts up their "Please Try Another Desk" signs as soon as they hear our bright orange Joovy Caboose squeak off the elevator. I love my babies — prayed for them, waited impatiently for them, am delighted by them — but I also love my sanity, so something's gotta give.
Enter the Summer Playdate, a.k.a. The Perfect Excuse To Day Drink With Other Moms While Your Kids Try And Kill Other Kids Instead Of Their Siblings For Once. (At least, that's how I washi tape label it in my planner.) I'm lucky enough to have found the ultimate Mom Pack here in JAX and, while we love a good playdate, very few of us love using that hour-long nap window to clean up from post-playdate nuclear war when it's all over. I mean, I'd rather just burn the place down and move the good wine elsewhere. When the days get longer and attention spans get shorter, the solution is simple: Move those playdates outside, ladies. Draining a water table takes approximately 1/4857th of the time it takes to sort playroom LEGOs back into their color-coded bins, and you don't have to wipe up juice-box explosions when said explosions happen in the grass. I know, I know — I was just whining about 96 degrees and 85% humidity — but I promise I have the tips to make it work. Here's how I plan The Ultimate (Outdoor!) Summer Playdate:
Shade
Key. Critical. ABSOLUTELY NECESSARY. And don't worry, even if your backyard isn't graced with shade trees, and your patio is more slab than porch, you can still make an outdoor playdate happen. A tailgate tent, pop-up sun shelter, or even a few strategically staked beach umbrellas will make all the difference.
Water Feature
I'm not saying you have to have a pool; Murray Hill is not pool country and we definitely don't. I'm also not telling you to go rent an inflatable water slide. But if you have young children, chances are you've accumulated a water table, kiddie pool, or Slip 'n' Slide by now — or one of your guests has one to bring along. I've also never met a little one who wasn't perfectly happy in a regular old sprinkler hooked up to the garden hose.
Individually Portioned Drinks and Snacks
Playdates are dirty, messy things. I'm an expert on this, because I don't do messes. Like, to the point of having a 3-year-old who — as all my friends will roll their eyes and tell you — has never even tried spaghetti because, yes, messes. Individual portions of goldfish, strawberries, munchkins, juice boxes, water (WHATEVER YOU CAN CONVINCE THEM TO EAT OR DRINK THAT DAY), well, it really makes things easier. No muddy hands reaching in bags, no wet shoes traipsing in and out of the kitchen. Whether you buy everything pre-portioned or go a little greener and use cups, bowls, what have you — it'll be worth it.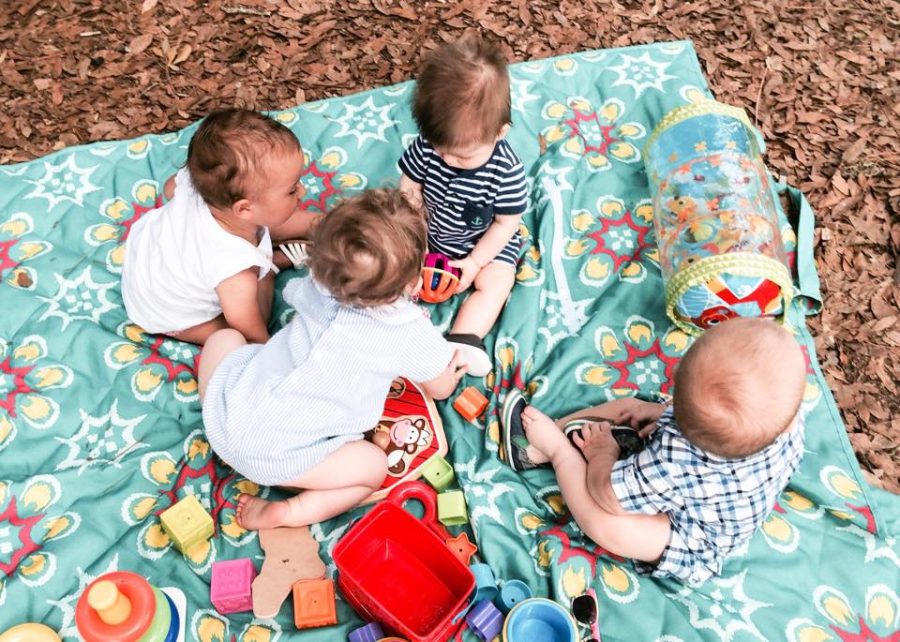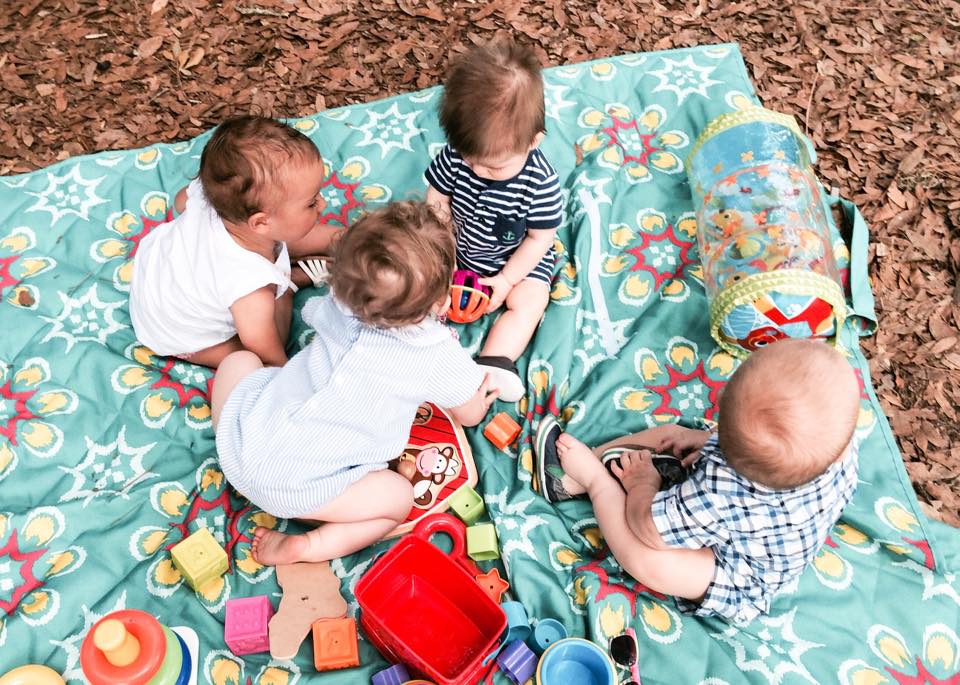 Popsicles
You probably think this doesn't really need it's own heading. You're probably right. But everybody likes popsicles — moms included — and remember, "96 degrees and 85% humidity." Better buy two boxes, just in case.
Theme It Up
If you don't like a good theme, then we probably can't be friends. It may be the former sorority girl in me, but I firmly believe that the best party is always a theme party. Not only do my kiddos love coming up with their own "pirate suit" or "luau outfit," it actually makes it easier to plan games, or snacks, or a cool-down craft when you've already got them narrowed down to a certain niche.
Booze
It's amazing what a cooler can do. While my mom friends and I generally lean towards mimosas, rosé, or some cold Intuition I-10, the options are pretty much endless here. Have an outside outlet? Kick it up a notch with some frosé or margaritas. I mean, who hasn't enjoyed a little tequila on a playdate? Oh. Really? Just us then?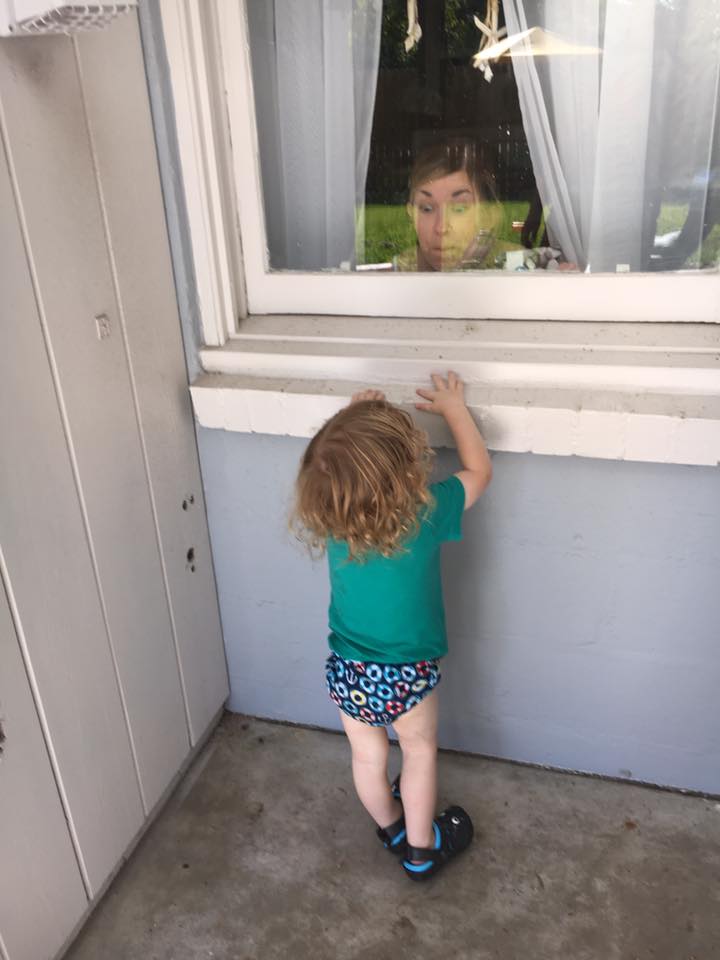 The Nitty Gritty
Keep a pail with sunscreen, bug spray, and Band-Aids at the ready. If you have to go back inside to apply it, chances are it won't happen. Hand sanitizer is a good option, too.
Peace Out, Girl Scout
If all else fails and you just don't think you can hack it at home, take your squad on location. Jacksonville has so many spots to be outside and still beat the heat with little ones. Check out the Jacksonville Zoo and cool off with a shaved ice and the splashpad. Hit the beach. Go to one of the splash pads, pools, or parks listed in JMB's Beat the Heat guide. You don't have to stay home to summer in style!