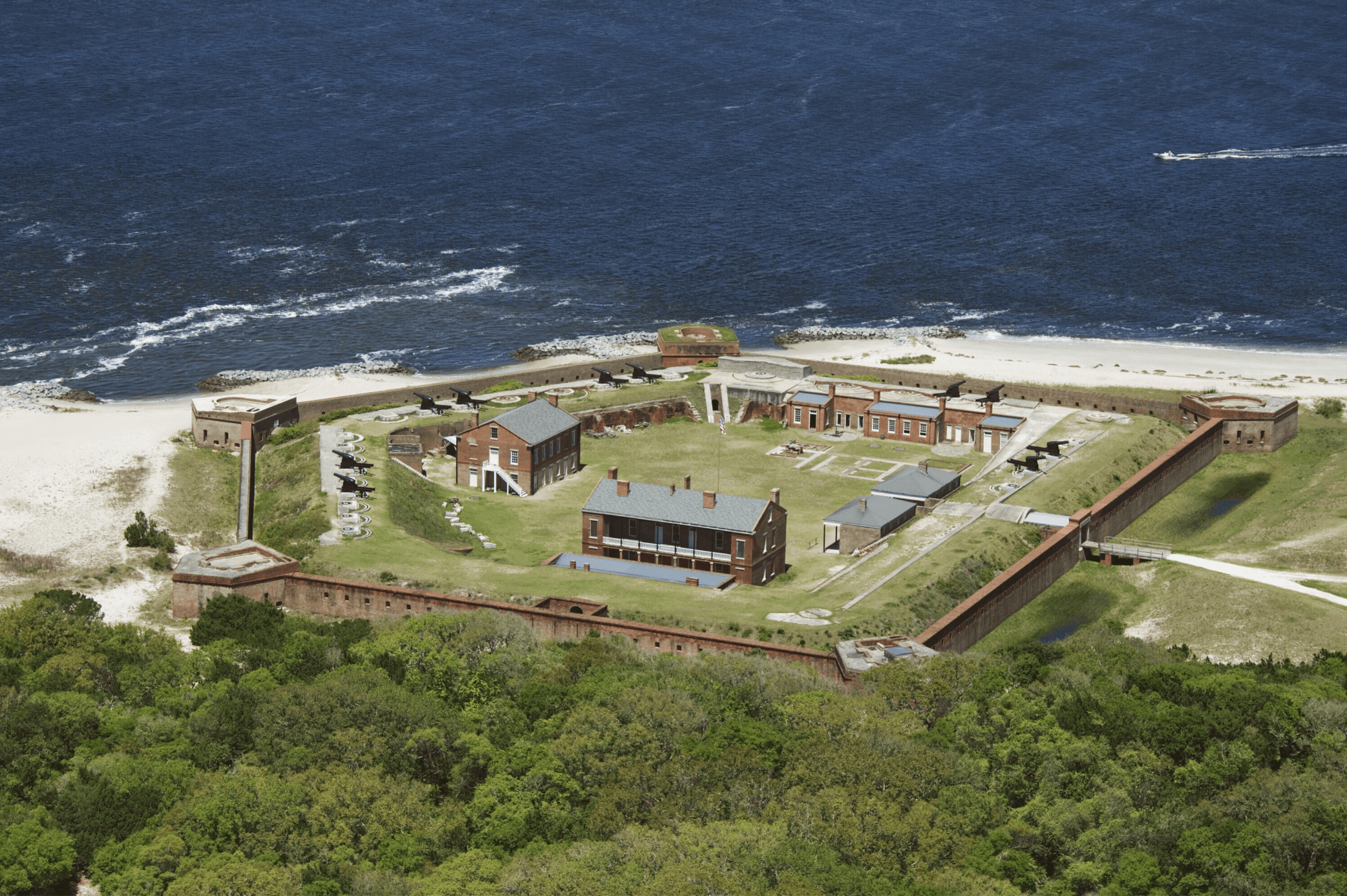 A typical conversation in my house revolves around our plans for the coming weekend. My 3-year-old always says, "Mom, let's do something fun!" Being the planner of my family, I keep a running "Florida Bucket List" in the note section of my phone. Anytime I read an article or a post about an activity or place that sounds interesting, I add it to my list.
After recently consulting my "Florida Bucket List," we decided on spending a day in Amelia Island. And since my husband and I both love history, Fort Clinch State Park was first on our list.
As we drove up to the entrance, the park rangers collected $6 per vehicle. If you have a National Park Pass, it is free. Once on the grounds, you are immediately surrounded by beautiful Spanish moss trees as you drive towards the Fort. Along the drive, there are multiple opportunities to stop and walk along the different trails. One trail, called the Willow Pond Nature Trail, has guided nature walks every Saturday morning at 10:30 a.m — we're excited to check this out next time we visit.
After another short scenic drive, we arrived at the entrance to the Fort, which is through the visitors' center. The cost to explore the Fort and the grounds was minimal — children under 5 are free and everyone else is $2.50. The visitors' center helpfully provided information and a map of the Fort and grounds. Immediately outside the visitors' center is a wide-open space for the kiddos to run and explore. Heads up though, no food or drinks are allowed on the Fort grounds.
Once inside the Fort, we realized this was not stroller friendly. There are lots of steps to climb and not a lot of space to maneuver a stroller in some of the buildings. On the next trip, we will bring our baby carrier for my 13-month-old. As we explored, we learned all about life back when the Fort was built. My daughter was particularly surprised at the toilet and laundry situation — let's just say that she learned to appreciate indoor plumbing and modern appliances. My son loved the fact that he could touch everything. After exploring the buildings on the bottom, we started to climb up the small hill to the top. Fair warning, there are no railings near the edge. However, the view at the top was worth a few nervous moments for this mom!
After tackling the Fort, my husband and I decided to hit up Timoti's Seafood Shak on Amelia Island. Not only do they have amazing seafood, but they have a cute pirate ship for the kids to play on while the adults enjoy a well-deserved cocktail. After food, we debated hitting up the pirate playground up the street but decided instead to explore more of Amelia Island. We walked a block up to Centre street where we visited some of the shops. Off Centre Street, we explored the really cool Villa Villekulla Neighborhood Toy Store. My son instantly discovered the train track, and I found some unique toys like a blow-up soccer goal. Toy stores are few and are between anymore, so it was nice to find an old-school toy store!
Fort Clinch has a lot more to offer families than just exploring the Fort itself. They have opportunities to camp, fish, and hike and also host special weekends dedicated to certain time periods the Fort was used. For example, the first weekend of the month you can travel back in time to 1864 during the Civil War and watch history come alive.
We had a great time exploring one of Florida's State Parks. Which park should we try next?