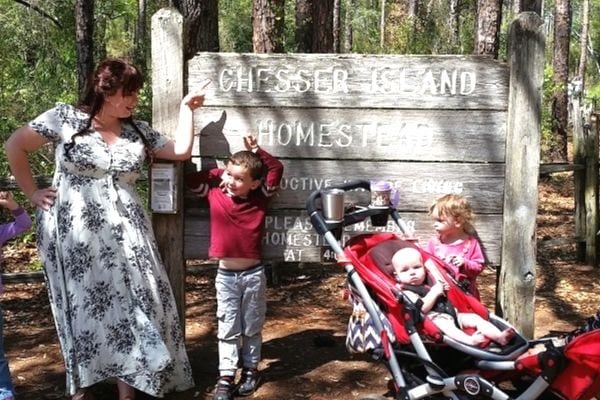 School's out, it's summer, and that means one thing: figuring out what in the heck to do with the kids over the next few months. But it also means it's the perfect time for exploring — and luckily, there is no shortage of fun day trips around the First Coast area.
Our family recently decided to take a trip into Georgia to visit the Okefenokee Swamp, located less than two hours away. The swamp, which straddles the Florida-Georgia state line, is the largest blackwater swamp in North America. Most of the swamp is a National Wildlife Refuge, protecting the plants and animals that call the swamp home. But for us, we had a more personal reason to visit.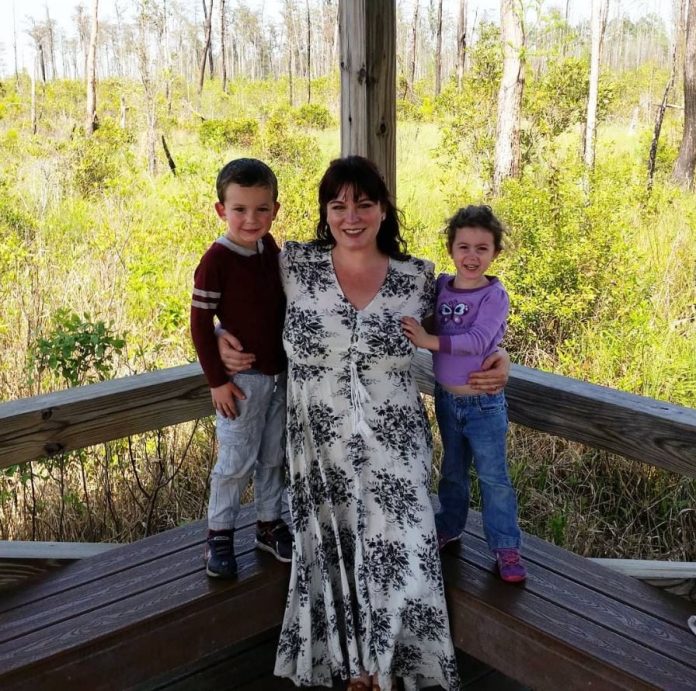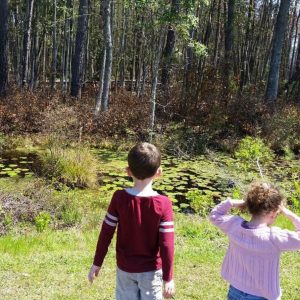 There is an island in the swamp named Chesser Island — named after my husband's ancestors, who settled in the swamp and survived the harsh conditions. Their homestead still stands, after the last of the Chessers left the swamp in the 1950s. For my husband, especially, it meant a lot to us to be able to go and see the land where his ancestors lived. At the Chesser Island homestead, you can see the building where the early settlers lived, as well as the various outbuildings: smokehouses, the syrup shed where they processed sugar cane, hog pens, chicken coops. There's also the Chesser Island Boardwalk, which takes you to the Owls Roost Tower. Be warned — it's a long walk, but there is lots of shade along the way, plus beautiful sights and plentiful wildlife to see.
For my husband, it was particularly moving for him to see framed photos of his great-grandparents hanging in the homestead with the clothes they wore and the beds they slept in. He could look at the photo of Tom Chesser, and see the resemblance to his own father. It was a wonderful experience for him, but even if you aren't related to the Chessers, it's still a fun, educational experience that allows you to take a step into history, and see how people lived 100 years ago.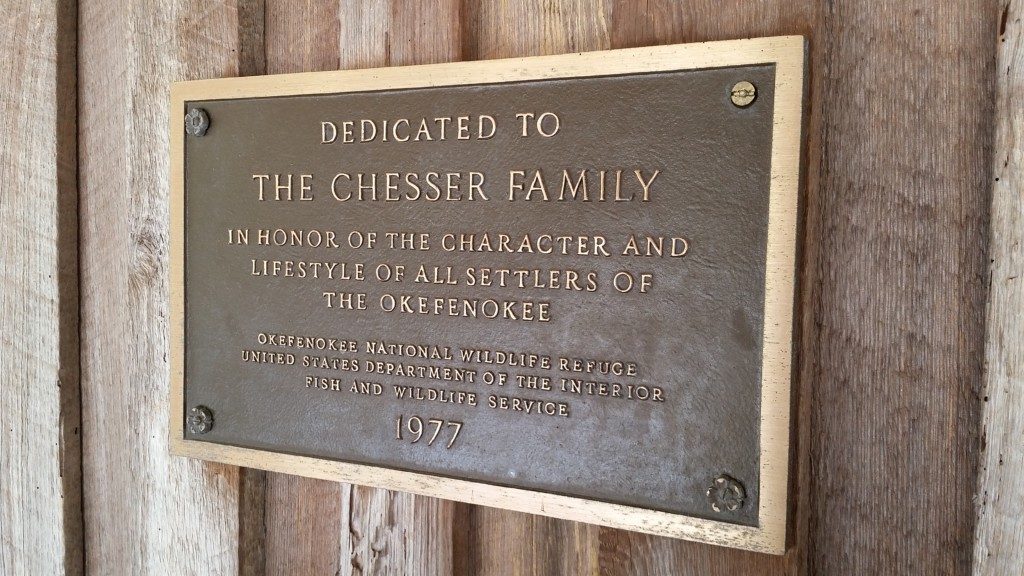 But let's say wildlife is more your thing. No worries there — the Okefenokee Swamp has that in spades! The swamp is home to hundreds of different species of plants and animals, including multiple endangered and threatened species. On our trip, the kids were thrilled at all of the wildlife we got to see: countless birds, snakes, frogs, turtles, even numerous alligators, sunning themselves out of the water. The red-cockaded woodpecker, an endangered species, calls the swamp home, and as you walk around, you can see the trees they live in, marked with a white band. There are white-tailed deer, too, for any kids who are big Bambi fans. There are nature trails you can hike, or you can drive down the 7.5 mile Swamp Island Drive.
If you're hoping to catch lots of wildlife, then it's recommended that you visit either early in the morning or late in the evening. And make sure to bring your camera! Just make sure to remind your kiddos that we can only look at all of the animals; feeding or petting them is not allowed.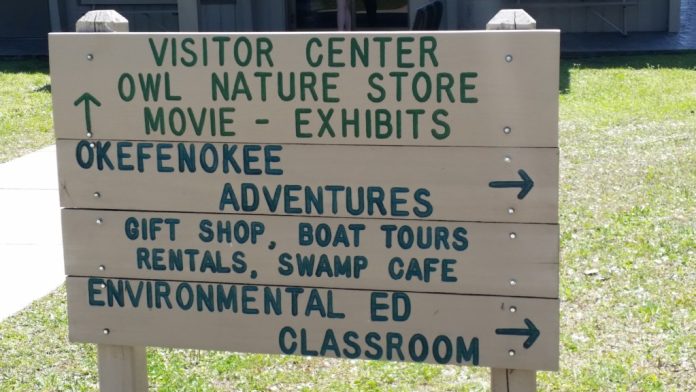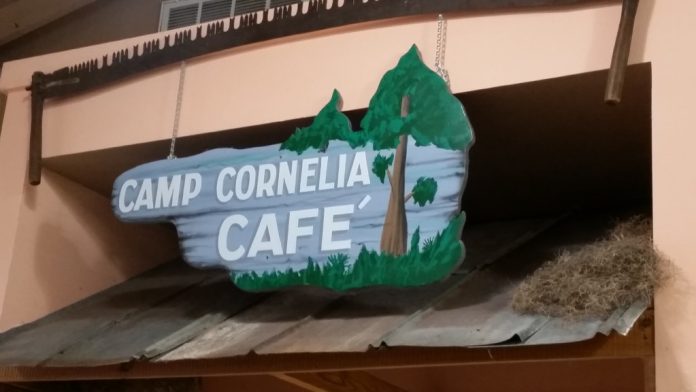 Hold on to your horses, though, because there's still more to offer at the Okefenokee Swamp! If you love being on the water, there are lots of options. You can go canoeing or kayaking, and if you don't have your own, then you can rent both at the Richard S. Bolt Visitor Center. There are also boat trails, if your family loves boating. If you don't own a boat, then you can take a guided boat tour. Swimming, however, is strictly prohibited, due to the presence of alligators in the swamp.
There are also educational opportunities; at the visitor center, there are educational videos, exhibits, and educational programs offered regularly. There's even an app, "Discover Oke," which offers lots of information and photos, and even a trivia game you can play as you drive down Swamp Island Drive.
After your adventure, it's expected that your kids will likely to have worked up a big appetite. There aren't many restaurants in the area around the swamp, but right in the visitor center is Camp Cornelia Cafe, which offers sandwiches, salads, and vegetarian foods. They also occasionally have cookouts and low-country shrimp boils. You can finish your day in the gift shop, where there are lots of fun toys and gifts to help your kids remember their time in the swamp.
We had a great day visiting the Okefenokee Swamp National Wildlife Refuge, and it was a fantastic option for a quick day trip with our kids. If you love being outdoors, love animals, or love history, then the Okefenokee Swamp will surely not disappoint. Don't miss this incredible natural wonder that's right in our backyard!