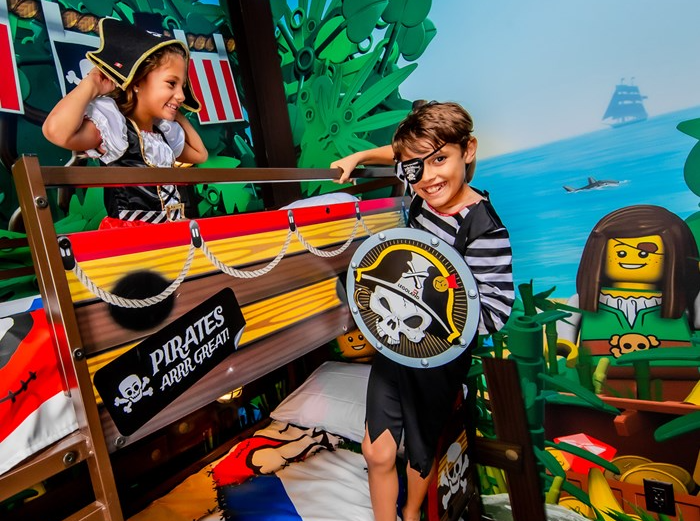 This year, our family chose experiences rather than things as our Christmas gifts for our kids. Sure, we got the kids new clothes and shoes, and Santa even brought the basic essentials like socks, underwear, and maybe a couple of monster trucks in the stockings, but the big-ticket item this Christmas was our family season pass for LEGOLAND. Maybe we'll spring for Disney passes next year, but our 4-year-old is currently really into LEGOs, so LEGOLAND passes are perfect — and not to mention that they are way cheaper than Disney for a family of four!
We kept the gift as a surprise until the day after Christmas. My husband and I told our son, Lincoln, that Mommy has to work near Orlando, and that they are tagging along so we can give them the rest of their Christmas present after I was done taking pictures. So, the three-hour drive to Winter Haven was quiet and pretty chill.
As we pulled up to the park, we told Lincoln, "Surprise!! We are going to LEGOLAND for your Christmas present!" His eyes lit up and his jaw dropped at the same — it was the sweetest sight to watch how happy and excited he was. Our other son is only 14 months old, so he had no clue what was going on — he was just happy to be out of the car.
Part of the experience is staying at LEGOLAND's less-than-a-year-old Pirate Island Hotel which is literally a short walking distance to the front of the park. (Though the Beach Retreat is another awesome option.) We didn't make it in time to catch the PirateFest Weekends, so be sure to check those out!
COVID Precautions
We were able to check-in early, and due to COVID times, they checked for our temperature first and gave us wristbands to wear to show we are fever-free and don't need to be checked again. Face masks were required for all guests except for kids under 8 years old. There was a boatload of LEGOs everywhere for the kids to play with in the lobby, and I admit that I was hesitant about my kids touching this prior to our trip, but I felt better knowing and seeing how often they sanitize the play areas.
There were signs everywhere reminding guests about wearing a face mask and practicing social distance on top of having the hand-sanitizer stations.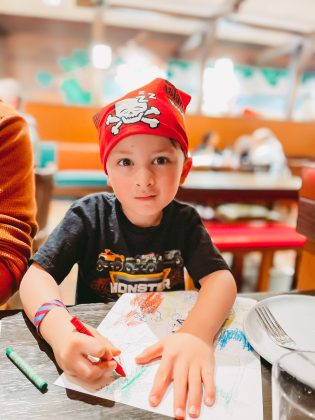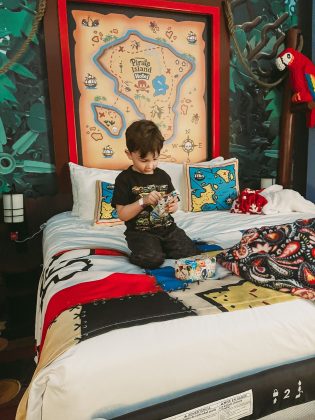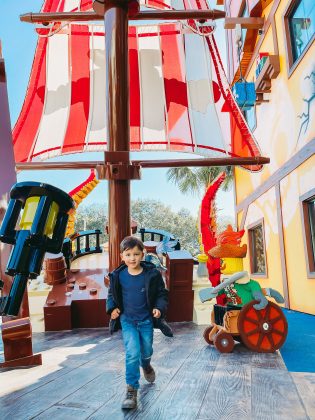 The Magic of the Pirate Island Hotel
The moment we stepped into our room, my kids went nuts when they saw the pirate-themed decor! They got to play a scavenger hunt that allowed them to figure out the lock code for the pirate's chest — which by the way, was full of goodies! (And not just some cheap stuff, but actually really cool treasures to keep the kids entertained for a while.) We enjoyed the built-in LEGO station inside our hotel room, as well as the pirate-themed bunk bed. Our room was spacious, and it was baby-friendly as well, although we had to move the tray of LEGO bricks so our little one wouldn't accidentally choke on the small pieces.
The LEGOLAND Theme Park
It was nice that the park was only a few steps away, so after we unpacked, we went straight there. They had character meet-and-greets, but they stood behind the rope as we maintained our six-foot distance. Employees are not allowed to touch phones and take pictures for us, so we settled for an awkwardly crammed selfie.
The park itself had plenty of rides geared for little people, and there wasn't a long line for anything. The longest line was maybe 45 minutes for the boat ride, but we were able to reserve a time on LEGOLAND's app and come back. If your child is into LEGOs right now, they will be amazed by all of the LEGO creations at Miniland USA. You'll find LEGO replicas of NASA space shuttles, as well as New York City, Las Vegas, Washington D.C., and many more famous USA landmarks.
Growing up, my mom used to take me to Cypress Gardens a lot, and I was so happy to find that LEGOLAND has preserved some part of the garden and the famous Chapel Gazebo. It was nice to share that picturesque moment all over again with my own kids! Lincoln loves anything nature and was blown away by the massive Banyan tree in the middle of the garden.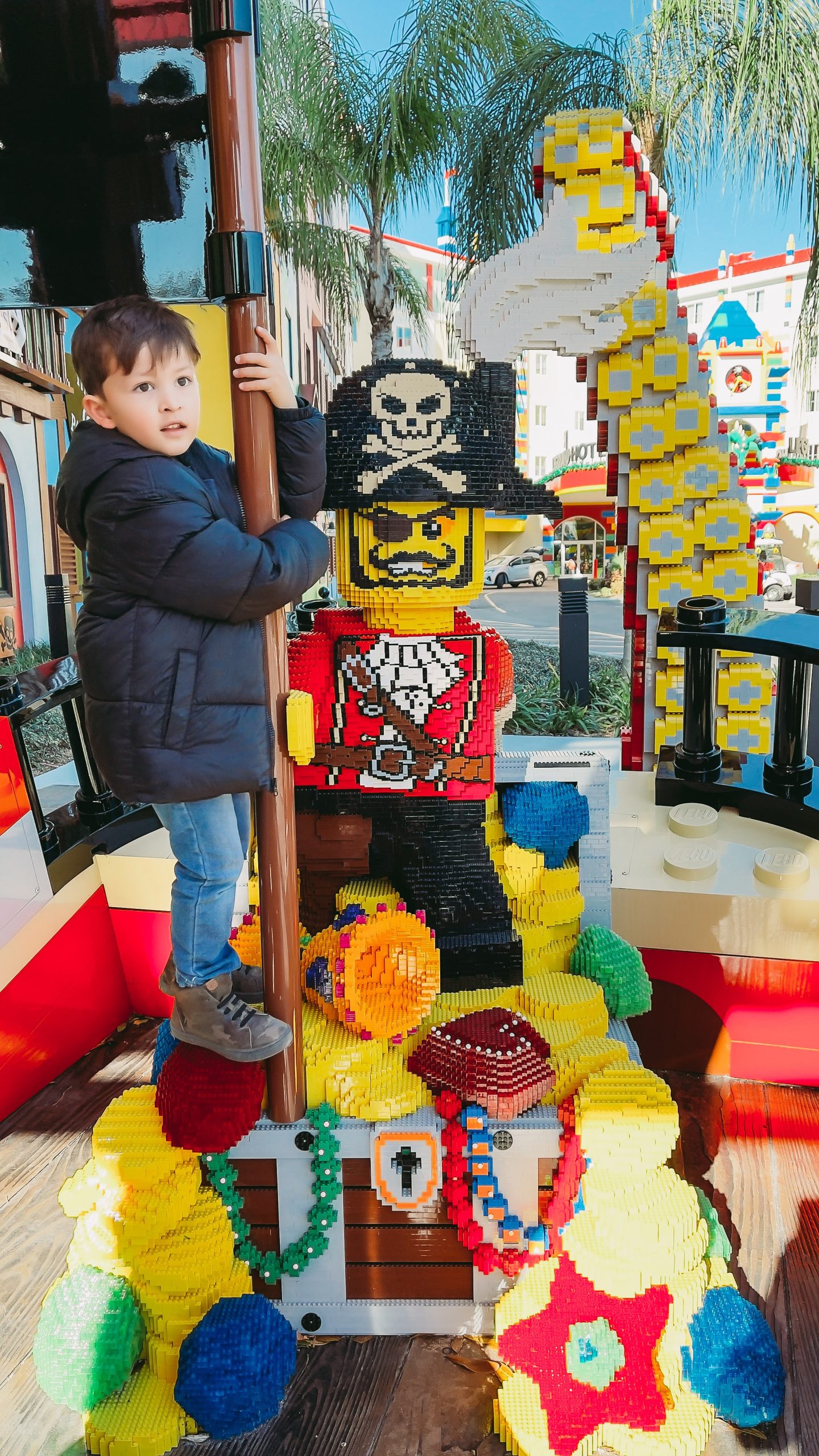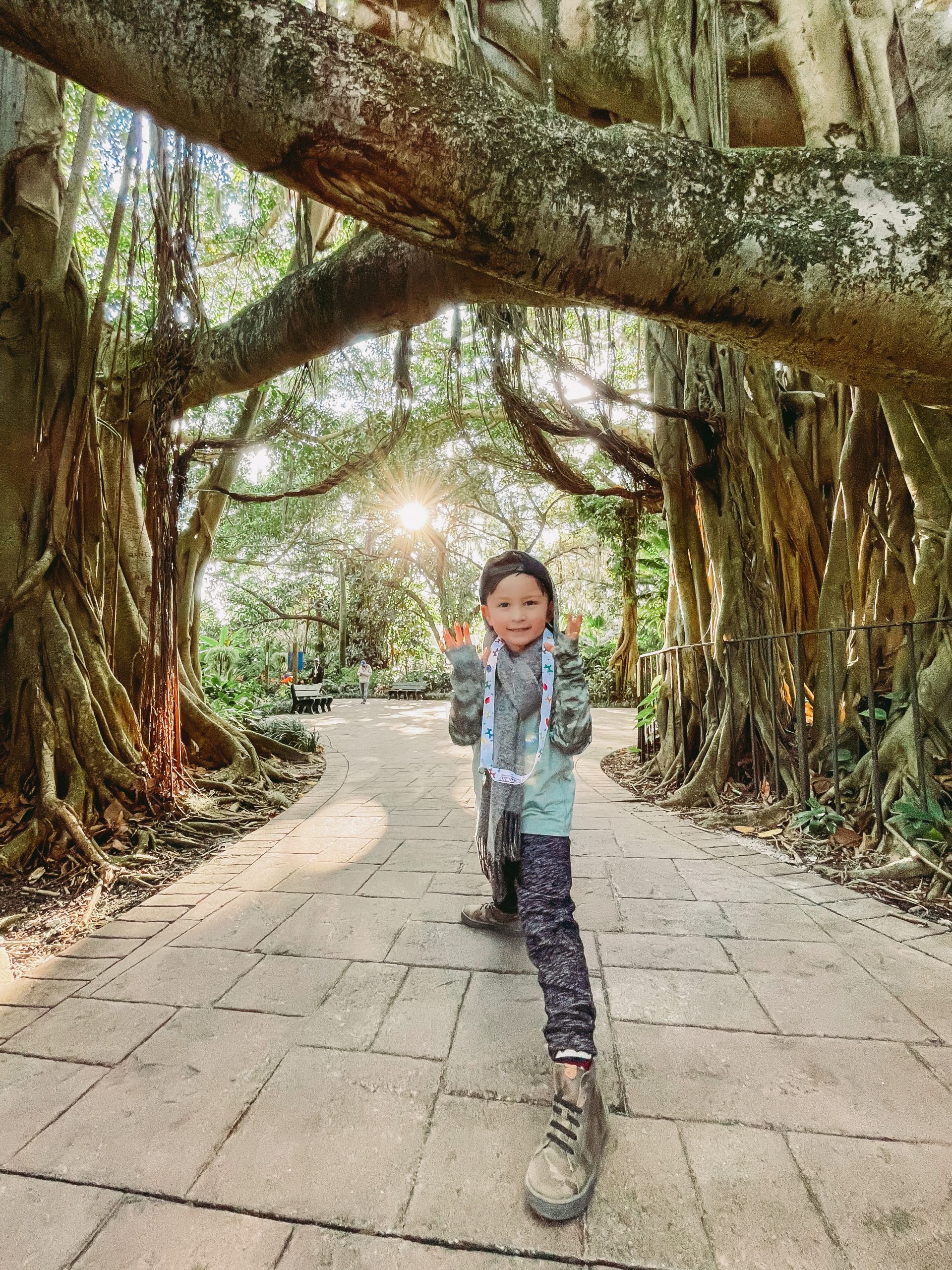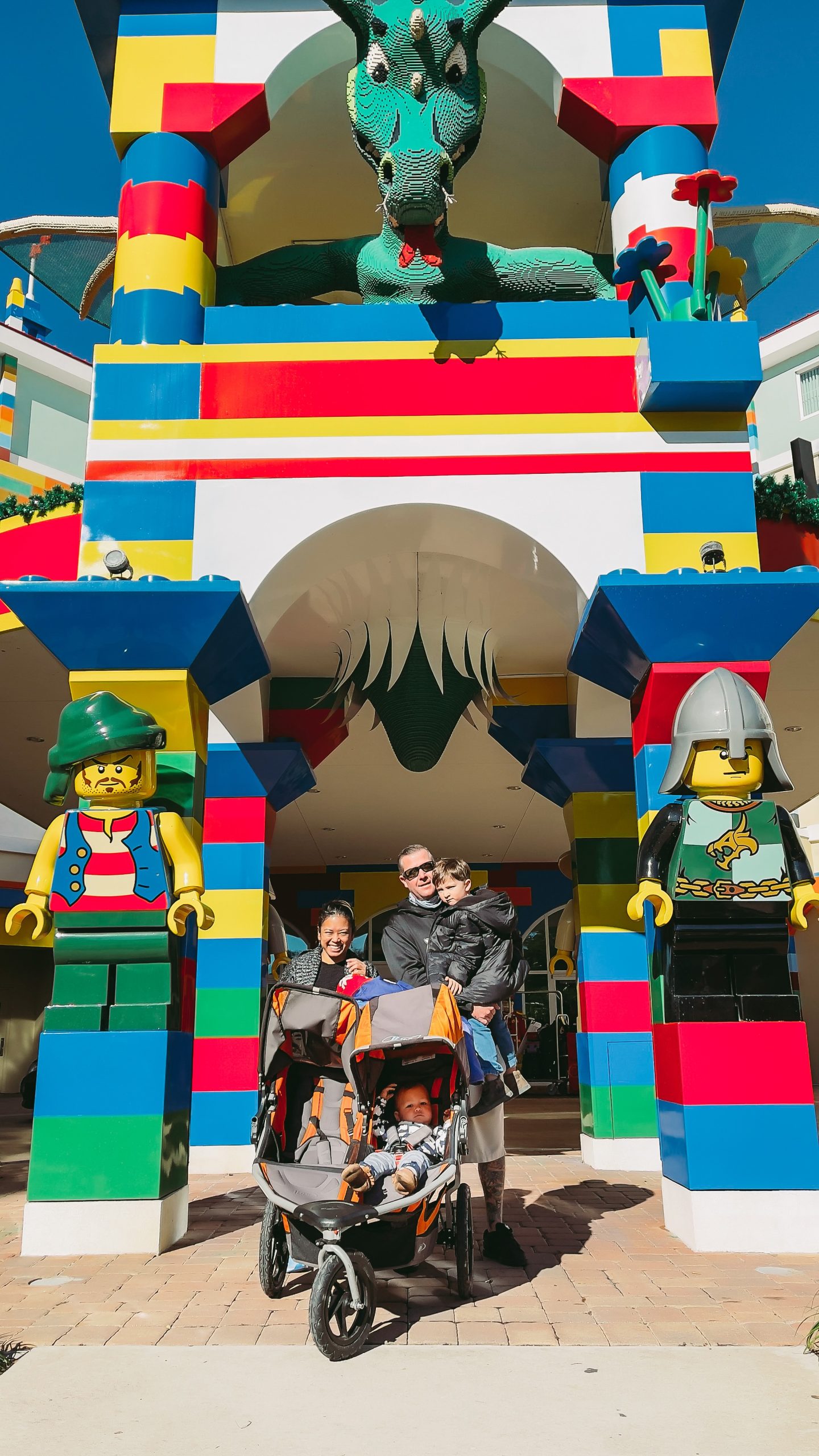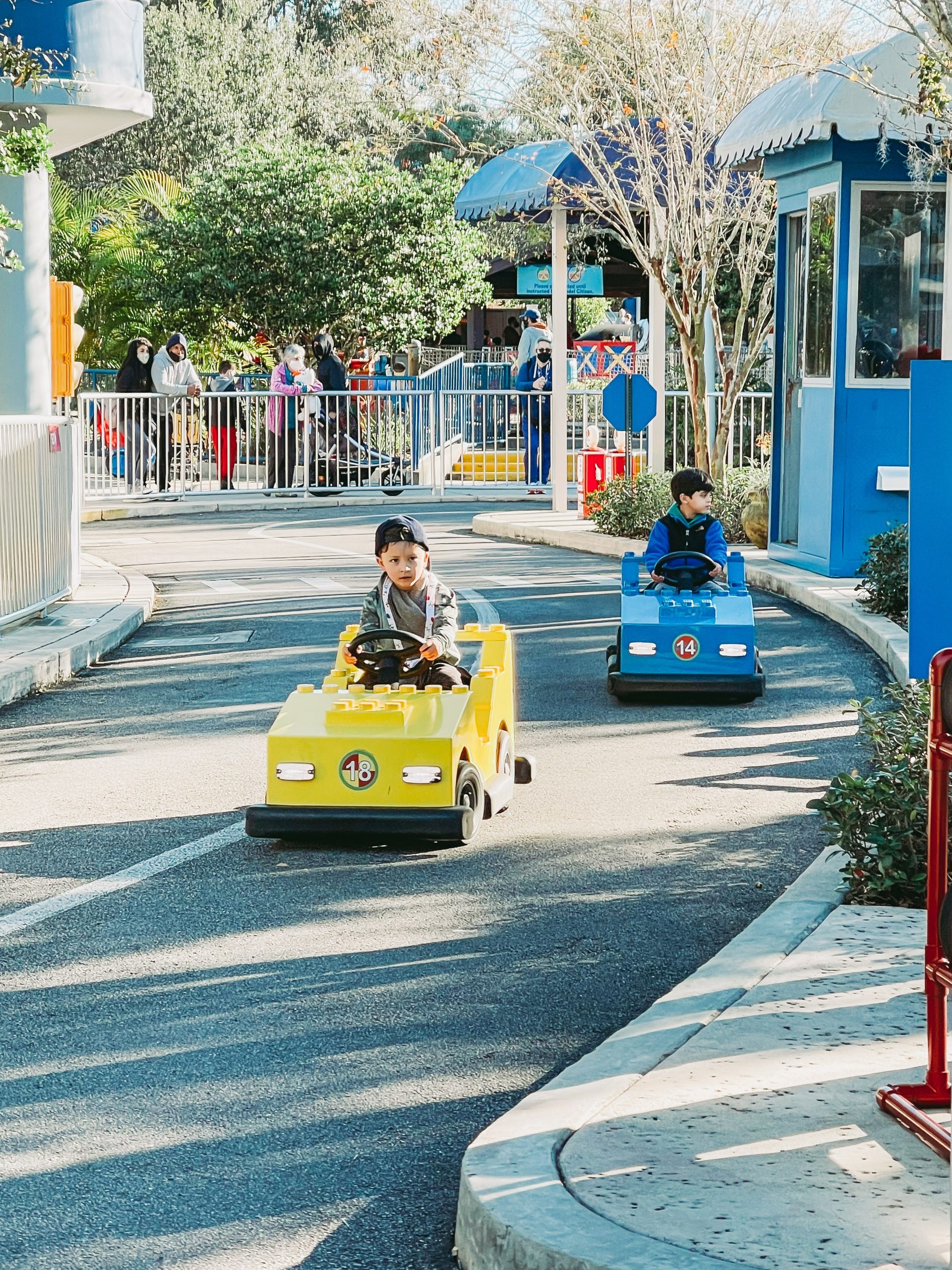 There were also a lot of dining options inside the resort, and we really enjoyed the service and food at Shipwreck Restaurant. We had a family-style dinner for only $28 per adult and $13 per child. It was all-you-can-eat, and our server was sweet to bring us to-go boxes with extra veggies and mac-and-cheese for Lincoln. He tends to "get hungry" again right before bedtime.
After spending few hours at the park, it was so nice to just walk over to our hotel room and relax before the next events happening inside the resort. They had a LEGO-building challenge, bingo, interactive storytime, trivia night, and another late-night storytime for the kids — perfect to check out right before bedtime.
Have you visited LEGOLAND? What tips do you have for visitors?