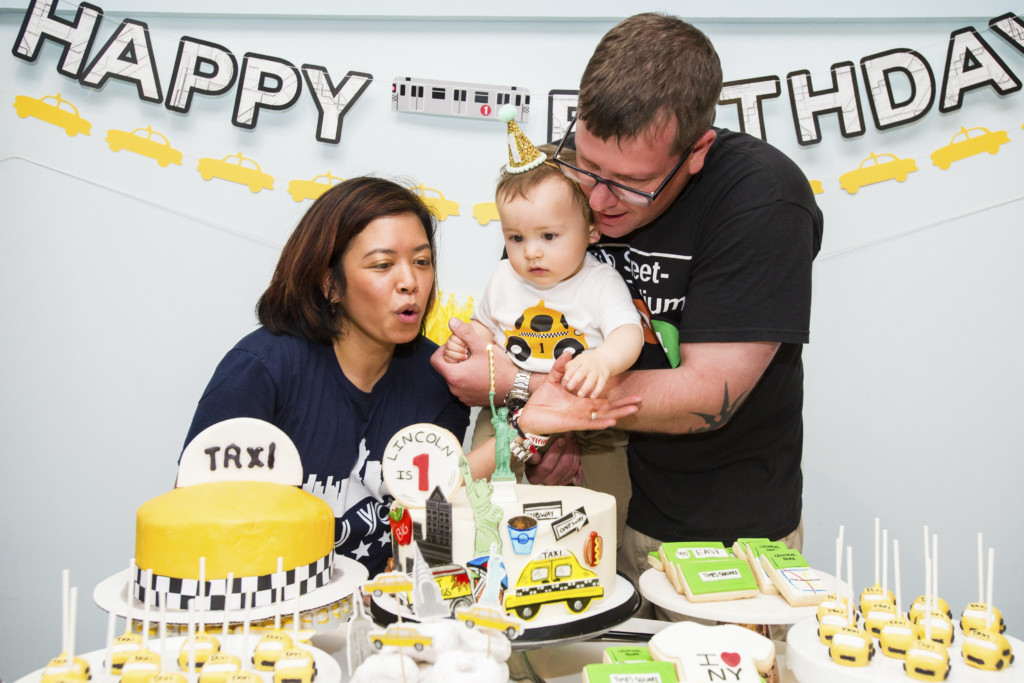 Congratulations, you survived the first year! Now it's time to celebrate.
As a baby photographer, I have been to numerous first birthday parties photographing this special occasion for the parents. I planned my own son's first birthday party last year, and it honestly felt like wedding planning all over again.
Here are five things you should do prior to the party to make it a less chaotic event for you, your husband, and baby, too:
1. Schedule the party date on a weekend that doesn't surround a holiday if you want more guests to come. Be mindful as to when your baby's birthday falls, and then plan it either before or after the big holidays like Thanksgiving, Christmas or events like the Super Bowl. Start the event time after your baby's nap so they are well rested and ready to party.
2. Know how many guests you wish to invite, and then plan where to have the party. Your house is a good option if everyone can fit, or another venue is great, where the kids can play indoors without having to worry about the weather being too cold, too hot, or rainy. Less preparation is needed pre-party, and not worrying about the cleanup afterward is an added bonus!
If you do plan to have it at your house, make sure you have entertainment geared for the littles such as a bounce house, a mobile petting zoo, or face painting. Keep them outside as much as possible because trust me, older kids like to run around, play hide-and-seek and potentially break some of your stuff by accident.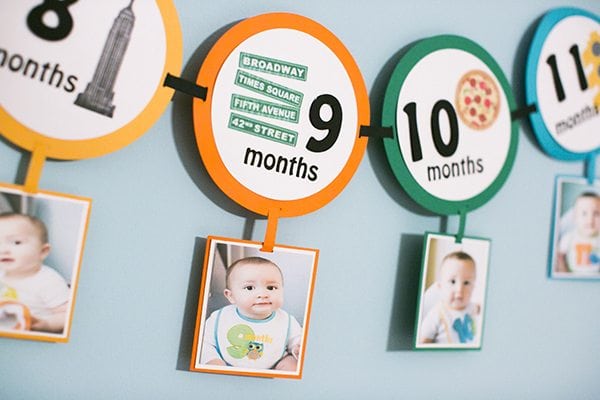 3. Select a party theme. Anything Disney like Mickey or Minnie Mouse, Princess Sofia, Star Wars, or Finding Nemo is always a popular choice. Go by the season and have a pumpkin or football theme if you have an October baby or anything with red and pink hearts for your February baby. Woodland and Lumberjack themes are quite popular, also! Stock up on Buffalo plaid items around Christmastime at Target's dollar aisle for your party décor and party favors (you're welcome).
My husband and I wanted something unique for our son's first birthday bash, so we went with something that holds a special place in our hearts. New York City is our home away from home, and our little guy traveled to the Big City when he was only 3 months old. So, NYC just had to be our theme. We used yellow taxi cabs, the Statue of Liberty, and anything city-related for the décor.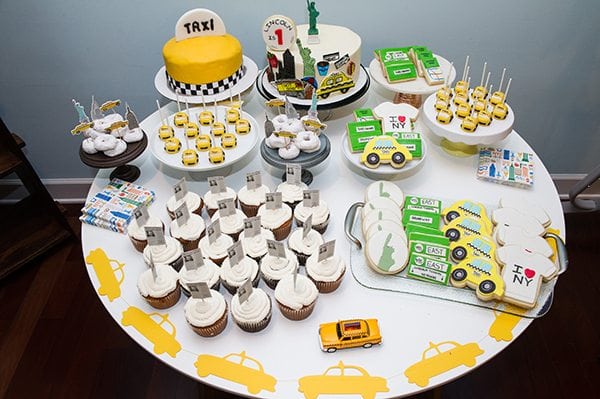 4. Feed your guests well. It's better to have more food left over than run out during the event. Depending on what party theme you have, mac & cheese, chicken fingers, and burgers are always winners for the little ones. Have sandwiches and wraps for the adults. If you're having a Fiesta theme, then a taco bar is the logical choice. Have margaritas for the adults if you plan on serving alcohol at the party. We opted out of alcohol to save money and spend more on the dessert bar. The cake pops, sugar cookies, and cupcakes also made great favors for guests to take home with them.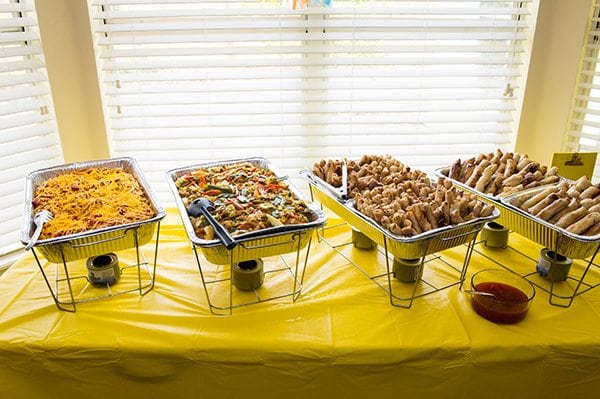 We tried to incorporate NYC food as well, so we had pizza, hot dogs, and pretzels for the guests. We even added Filipino food to the menu. NYC is a melting pot of immigrants from all over the world, so why not add a different cuisine? Besides, the lumpias were a huge hit!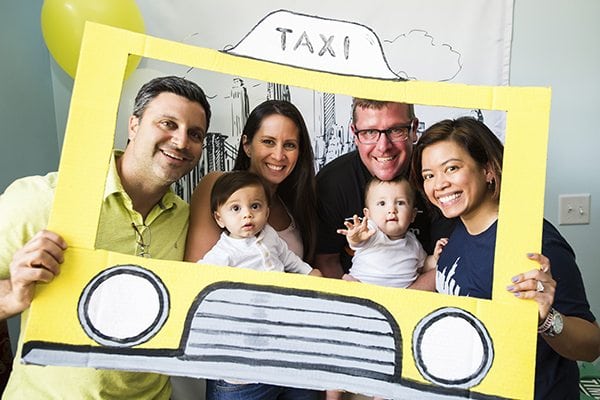 5. Be in the moment and let someone else take the photos. Invest in hiring a professional photographer to capture all of the party details. After all, you spent countless hours perusing on Pinterest for theme and décor ideas, and not to mention the money you spent on supplies making the décor or buying them on Etsy. So, it just makes sense to get photos of the party details, and you don't have to worry about taking pictures on your own because the photographer has your back and will take the family photos for you, especially when your baby is adorably smashing their birthday cake. Feel free to give them your shot list, also.

I see many moms at other parties I go to where I am a guest, and they are always the ones who are taking photos, and it's just the dad standing by the baby smashing the cake. One day, when your child has a photo slideshow playing at their wedding rehearsal dinner, you are not going to be in any of the photos. So hire one or assign a couple of good friends and family members to take the pictures for you!
Don't forget the photo booth, also. You can use those Polaroid prints as party favors, as well. Make sure to have a special hashtag just for the party so you have a collection of all the photos your guests took at the birthday celebration!