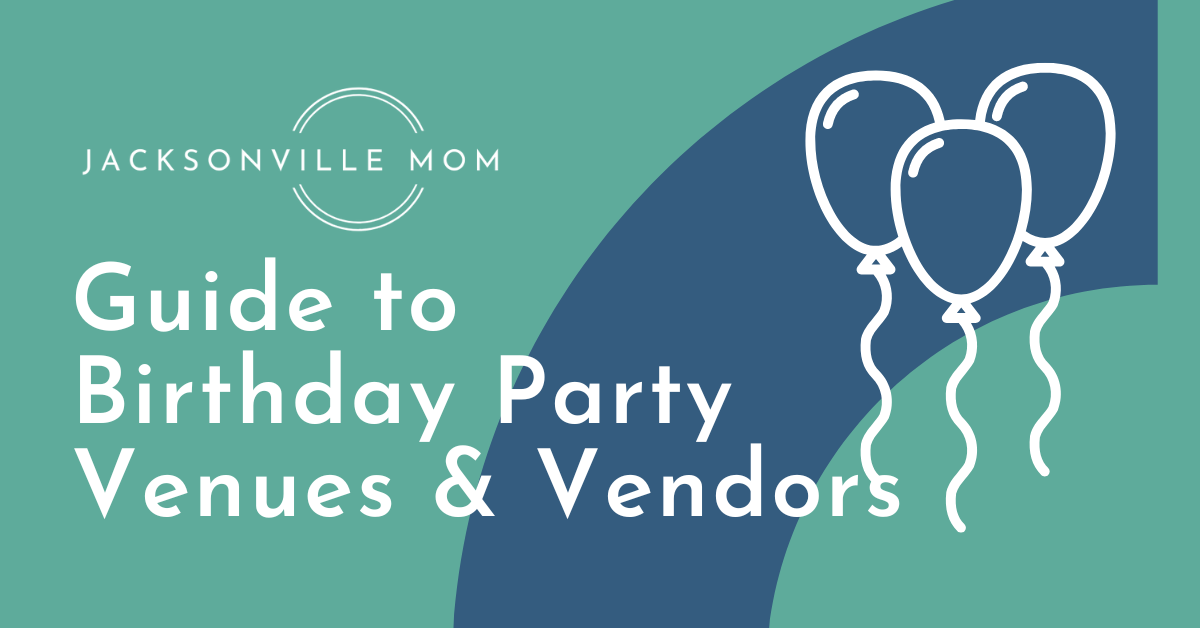 One of our most asked questions from our readers is about birthday parties — and how to make them unforgettable for all ages! From venues to vendors, we have curated a list of the best ideas for kids' (and adults! Who says the kids need to have all the fun?) party places in and around Jacksonville! These businesses represent the area's best vendors for entertainment, activities, party supplies, favors, food, and more!
Looking for a fun and different venue for hosting your next birthday party? Creative Me Art Studio offers a unique opportunity for you to host a custom art-themed birthday party for anyone (children and adults) aged five years or more. They offer three budget-friendly packages, each of which includes up to 10 participants (including the birthday child), four clusters of balloons, color-coordinated tablecloths, plates, utensils, cups, and napkins, as well as a fantastic art lesson for your guests, along with the use of the Party Room. Party package prices vary based on the type of art lesson and the length of your event. Upgrades are available such as adding additional guests and providing goody bags, keepsake mylar balloons, and cupcake pedestals.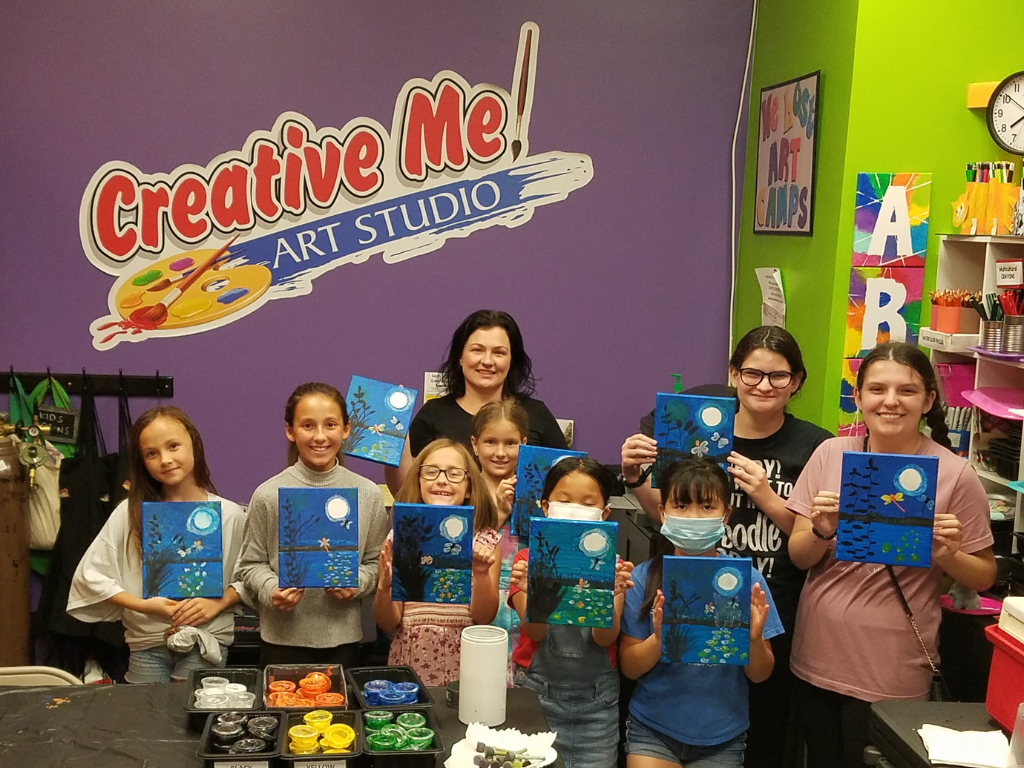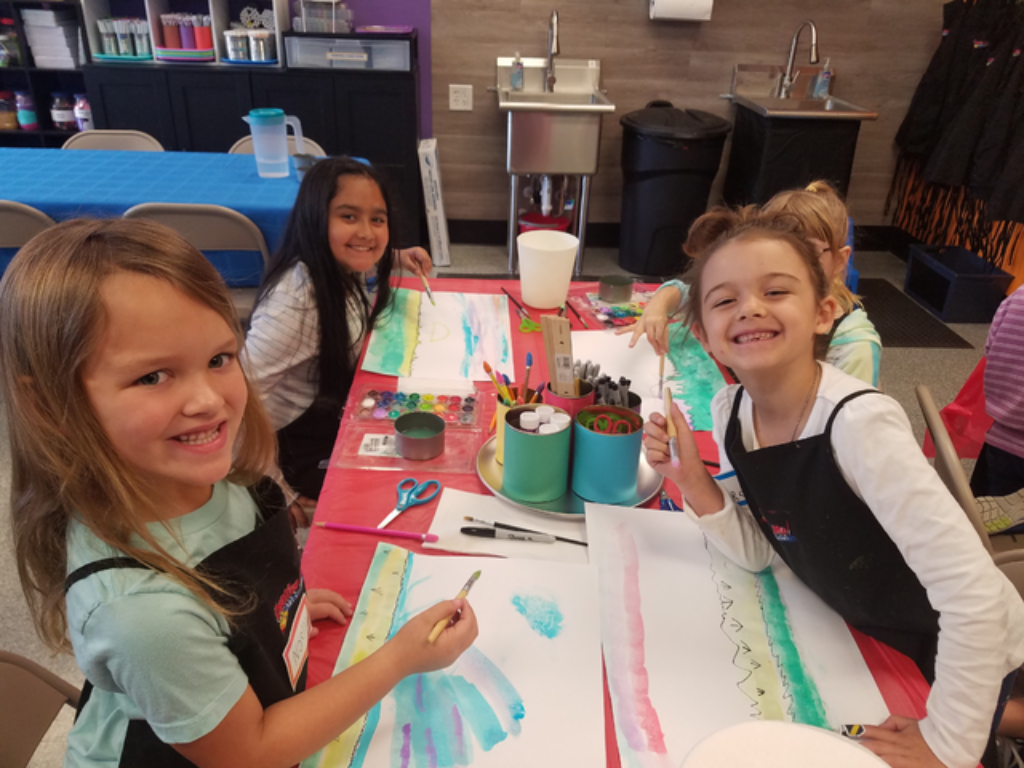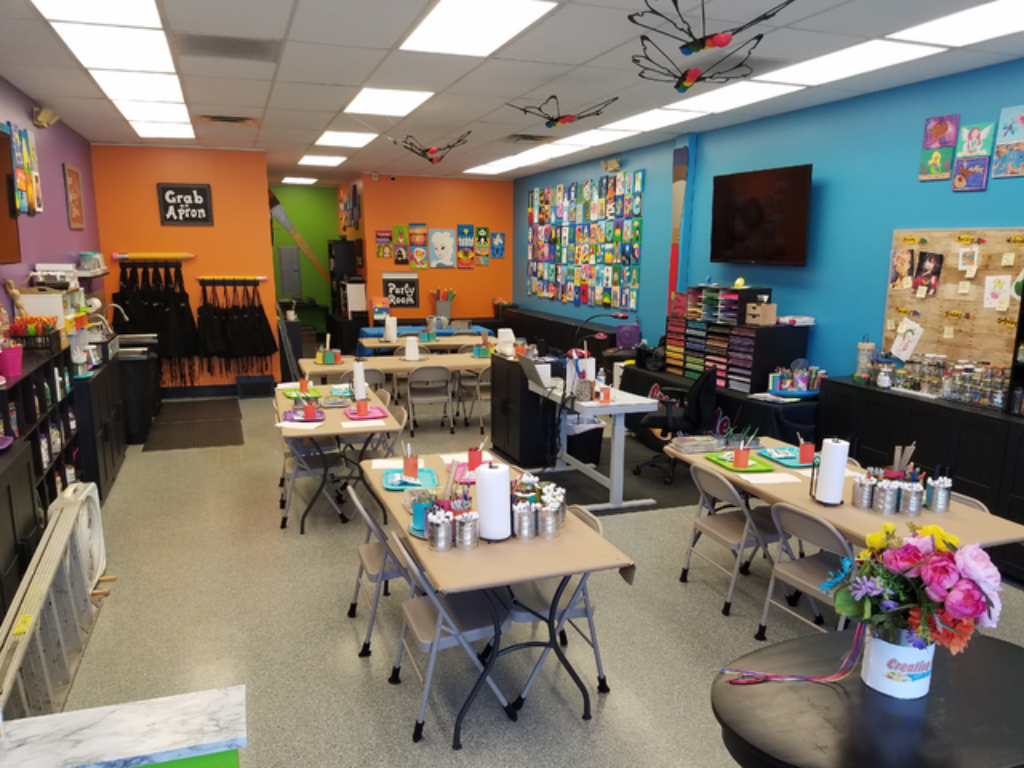 "So happy that we had my daughter's 8th birthday party here. I think it's safe to say every child had a blast, even my skeptical son. Janine and Ted take care of everything but the food. They're a great team and keep things moving on time. She's able to keep the attention of even the youngest kids! I highly recommend this art studio whether it's for a camp, class, or party!" –Tessa Gabrielle, Mom
ToyTopia is a locally owned and operated shop in Nocatee that is truly bringing back the magic and nostalgia of toy stores! With its parent company, Safari LTD, having over 40 years in the toy biz, it's an easy pick to get you ready for your kiddos' birthday celebrations!
ToyTopia's play experts can help guide parents in planning and curating a picture perfect party by offering goodie bags, party decor, activity ideas, and more! Set the stage for a TOYriffic party with ToyTopia's variety of options for renting out the store for extra special experiences like private birthday shopping, group activities, and more!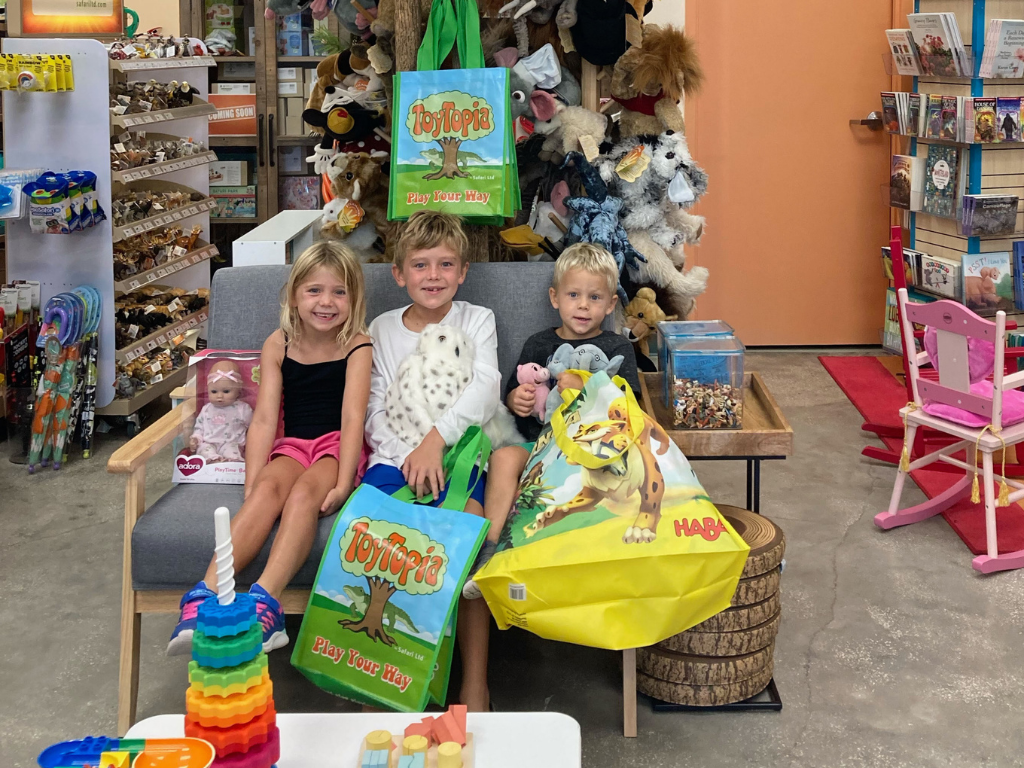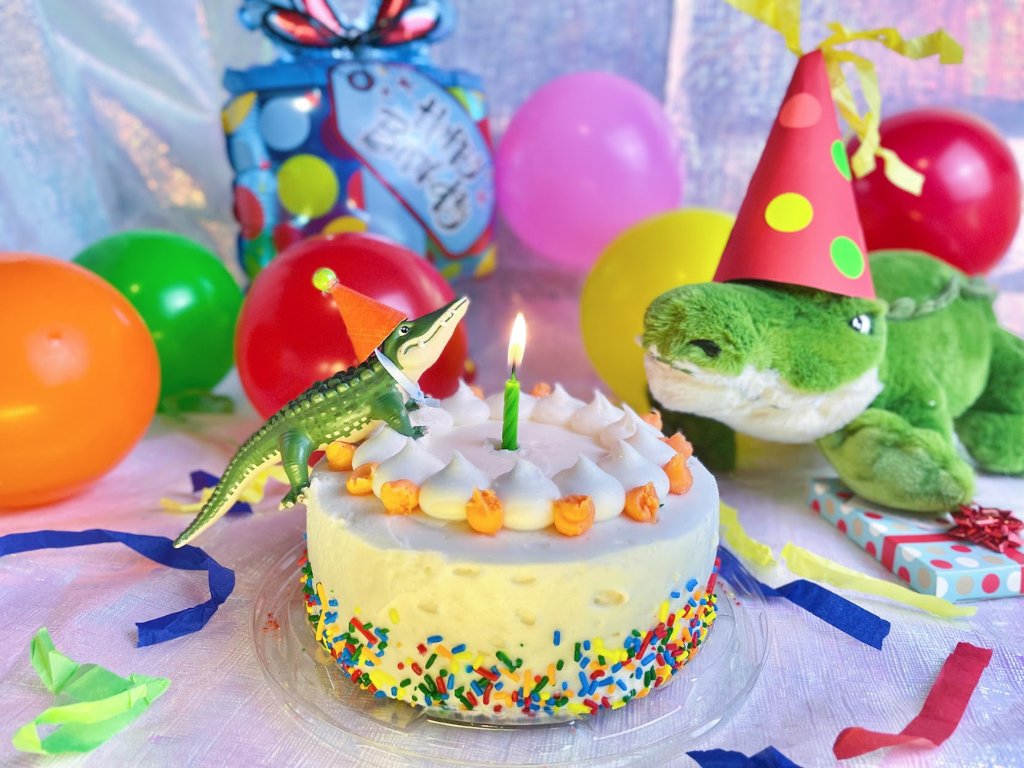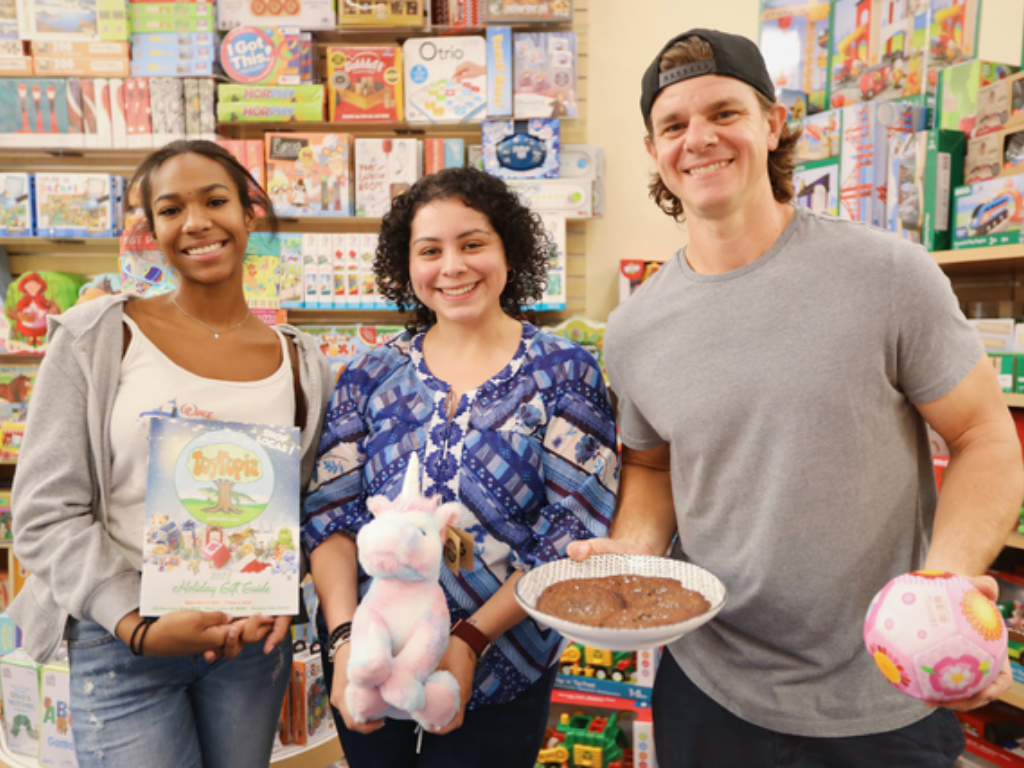 "We love Safari LTD's first toy store! It was such a friendly and welcoming environment. The employees are so kind and helpful. The selection is abundant with a wide variety of products from infant to youth. The thought and care that went into this awesome toy store is evident, and it's such a great addition to the community."
At a Five Tool Training birthday party, there is no shortage of fun to be had! Each guest of honor plus 10 friends will receive 60 minutes on a turf field with a Coach where the birthday boy or girl will choose three games from their Game Menu. Just a few ideas are Flag Football, Wiffleball, Dodgeball, Tug of War, Soccer, and Tag! The guest of honor will also receive a gift!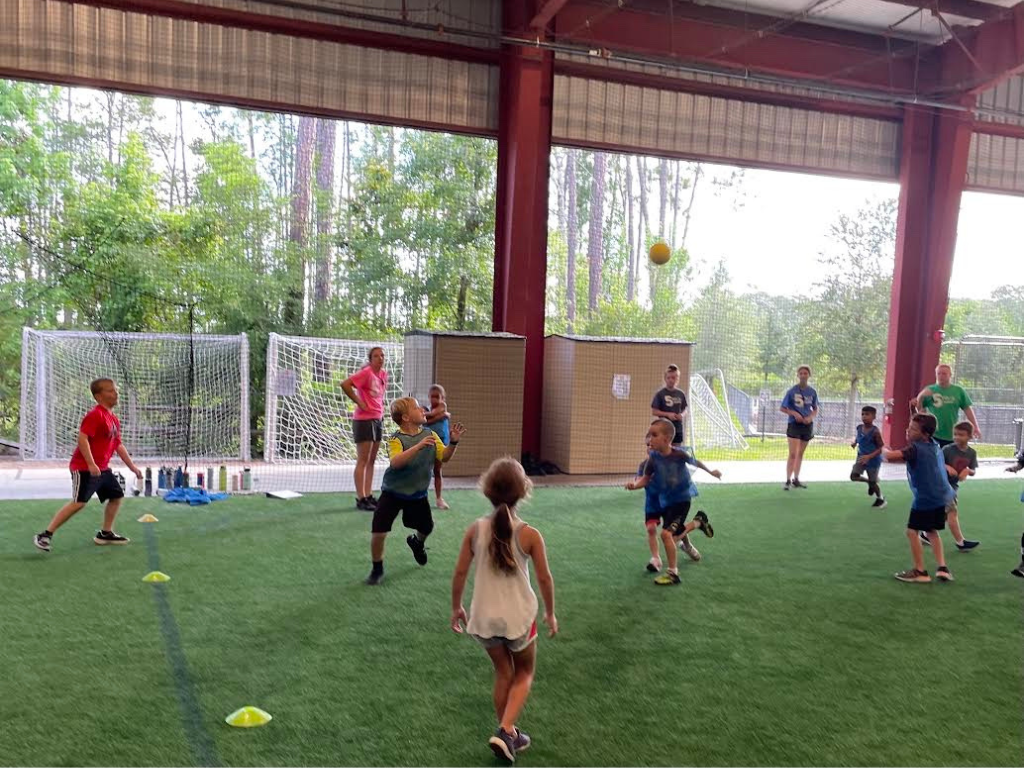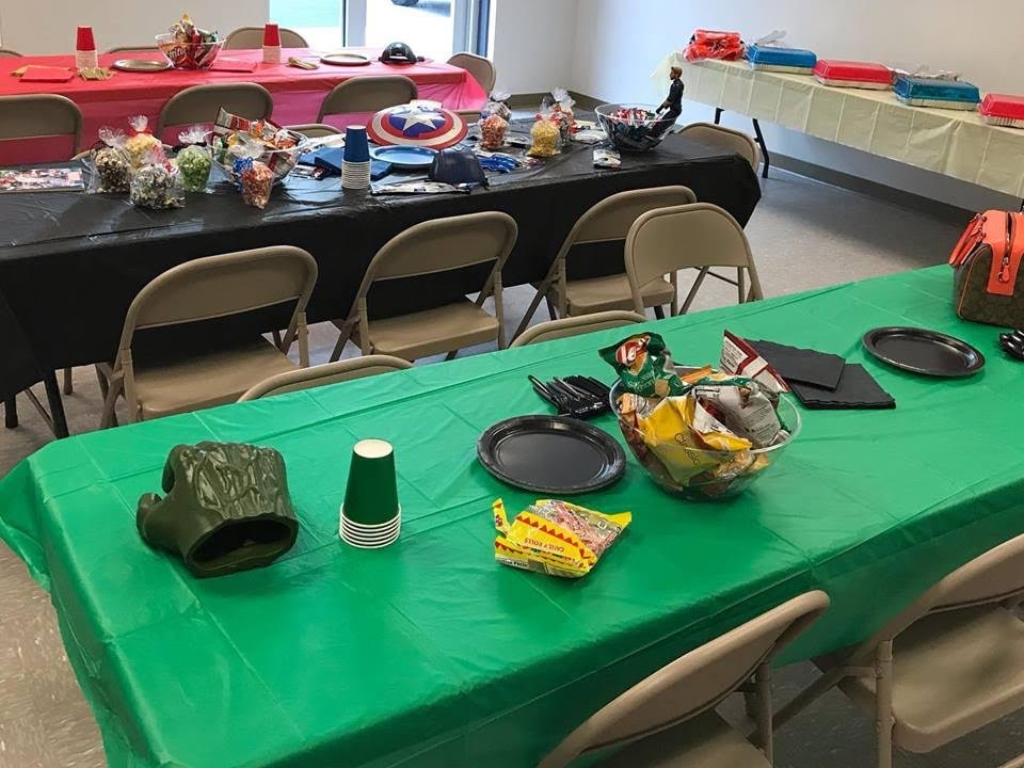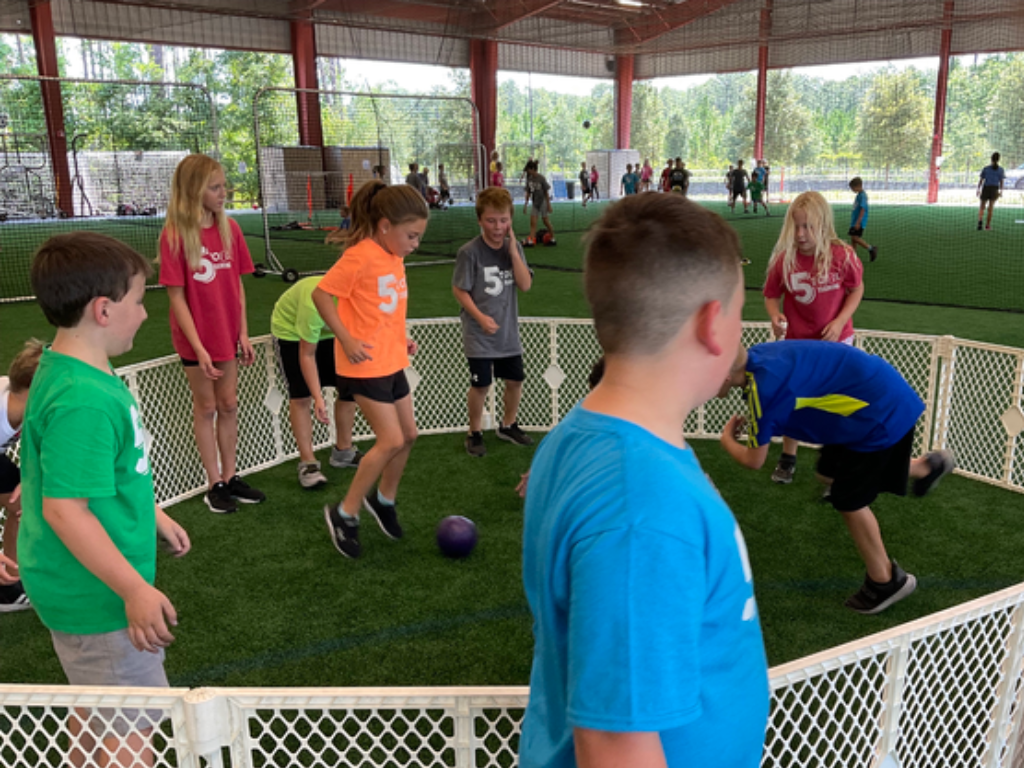 "Cannot say enough great things about our birthday party experience with Five Tool Training!! The coaches were all extremely helpful before, during, and after the party and the kids had a blast during the games time. I can honestly say this was the best customer service I've ever experienced from the hosting facility during a birthday party! Well done, Five Tool Training!!" –Meagan, Mom
At Flight Adventure Park, they are known for hosting EPIC birthday parties! Their Event Specialists will take care of all the details so that you can sit back, dunk, jump, and enjoy the special day!
Birthday Packages begin at JUST $249 plus tax and include the following: One hour of jump time, up to 10 jumpers (9 guests + the birthday child), flight socks for all jumpers, bottle of water for all jumpers, 45 minutes of table time following jump time, specialized party host, set up + clean up, all paper products (plates, cups, napkins, utensils, candles, cake cutter, and lighter), printable PDF invitations or paper invitations (available on our website).
The Guest of Honor also receives a Golden Ticket which allows them to jump for FREE for 30 consecutive days! Flight now also offers parties during Flight Night!
"Malachi made our birthday party the best ever! Our son felt so special. Malachi made sure all our needs were met and helped us make the most of our Flight Adventure experience. Don't hesitate to book a party here. It was wonderful!!" –Jennifer B., Mom
Amazing Face Painting by Linda
During the pandemic Amazing Face Painting by Linda switched from traditional face painting to airbrush with no turning back! It's a cleaner, safer, and faster way to face paint. Linda fell in love with the waterproof nature of airbrush and how it wasn't melting off by the end of the party. She decided not to go back to regular face paint, but to invest in this superior product instead! It will wash off with soap when you want the faces cleaned!
Looking for a unique gift and an easy shopping experience before the party? Villa Villekulla Toys offers personal shopping, free gift-wrapping and hands-on play to make gift shopping an experience! 
"When you were a kid, did you ever visit Toys-R-Us or FAO Schwartz and bring home something fabulous for your birthday — an adventurous toy, a colorful game, or a cuddly friend? Villa Villekulla recreates that magical experience that only a true toy store can offer. Unlike Wal-Mart, it's a totally immersive experience — no dashing into another aisle for razors, or wrestling with self-checkout. Your child will be surrounded by the kinds of toys you wish you had growing up, toys that will ignite their imagination. Watching your child take their time choosing a birthday gift that will make them laugh or comfort them or stretch their imaginations is truly magical. It's a bonding experience you'll love every year."
Specializing in all things bubbles and children's parties, Mrs. Bubbles from Spectrum Music will come to your location — whether a daycare facility, school, birthday party, or your home — and provide a high-energy, fun-filled event that is sure to please folks of all ages. But this isn't any ol' basic bubble party! Mrs. Bubbles incorporates music, games, dancing, and, of course, bubbles, bubbles, and more bubbles. Your children and their party guests can run through seemingly endless clouds of bubbles and enjoy the many other entertaining activities Mrs. Bubbles brings along. Bonus: Mrs. Bubbles also offers snow parties! You get all the fun of "snow," but without the cold weather and pesky snow shoveling.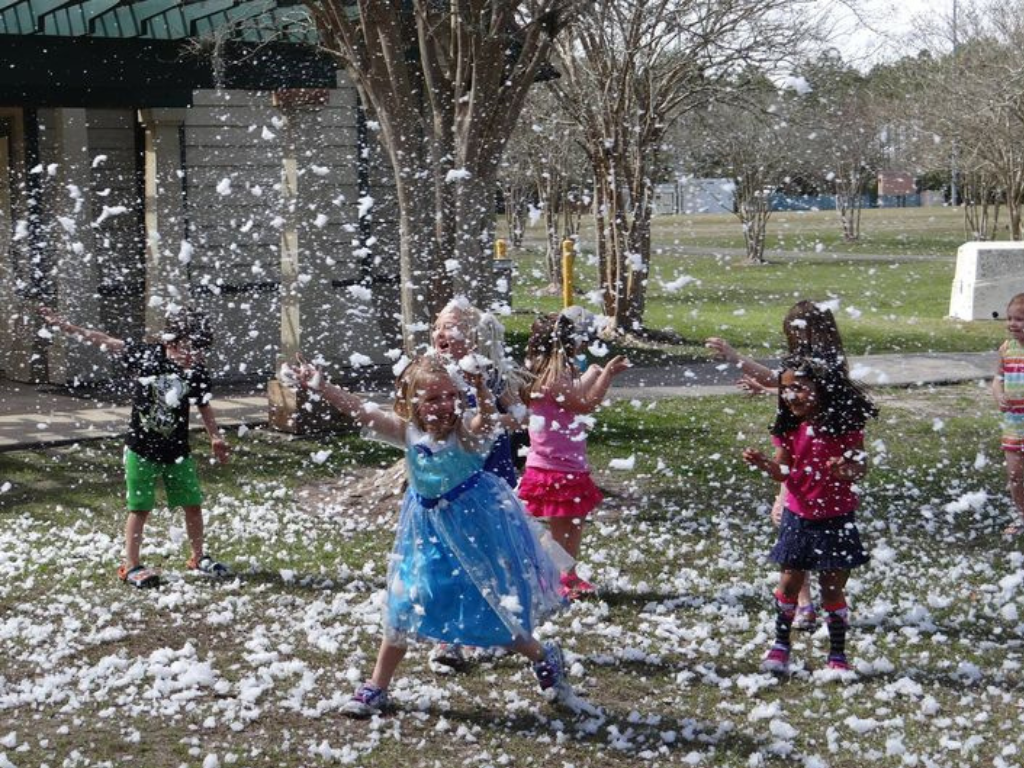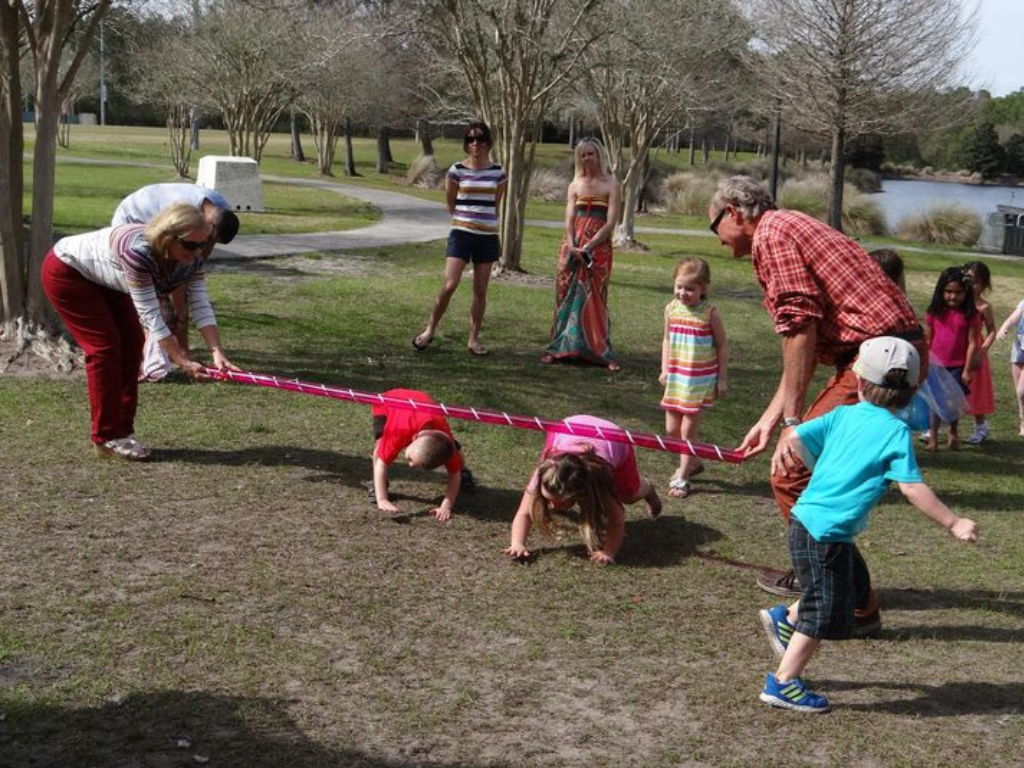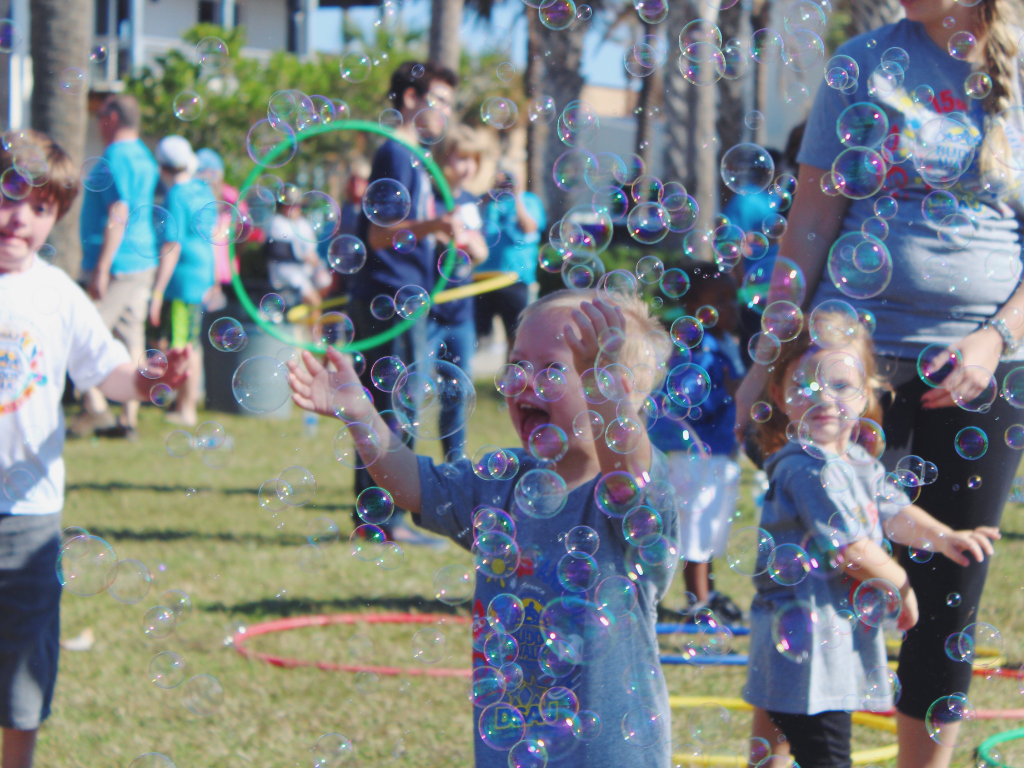 "We LOVE having Mrs. Bubbles at our store, and the kids love her too!! Mrs. Bubbles and Mrs. Snow make each event not only successful but also leaves a lasting impression on every guest. I hear countless compliments every time Mrs. Bubbles hosts a party. I would recommend her to anyone who wants to have an AWESOME event!!" –Shanon Bond, Chick-fil-A Marketing Director at St. Johns Town Center
​
As the ultimate party spot, Altitude Trampoline Park is the perfect venue for any birthday party or group event. Choose from an array of party and event packages, which includes a choice of a Celebration Table or Private Room. All Parties include two hours of jump time, a dedicated party host, plates, napkins & utensils, pizza, bottled water, and Altitude jump socks!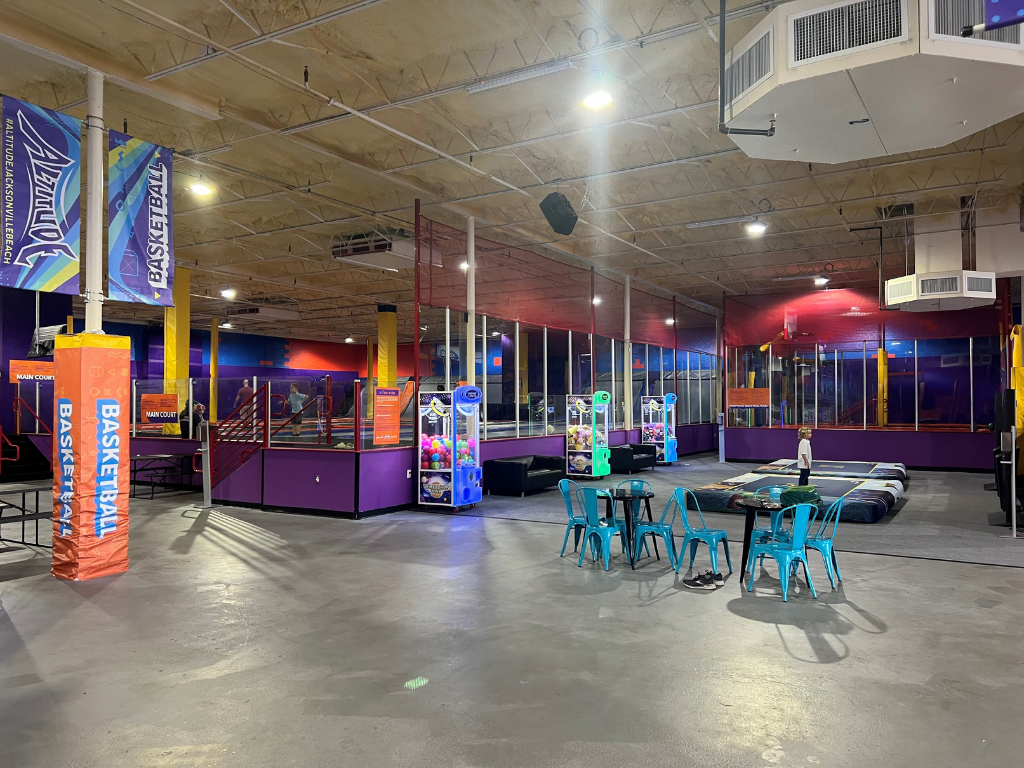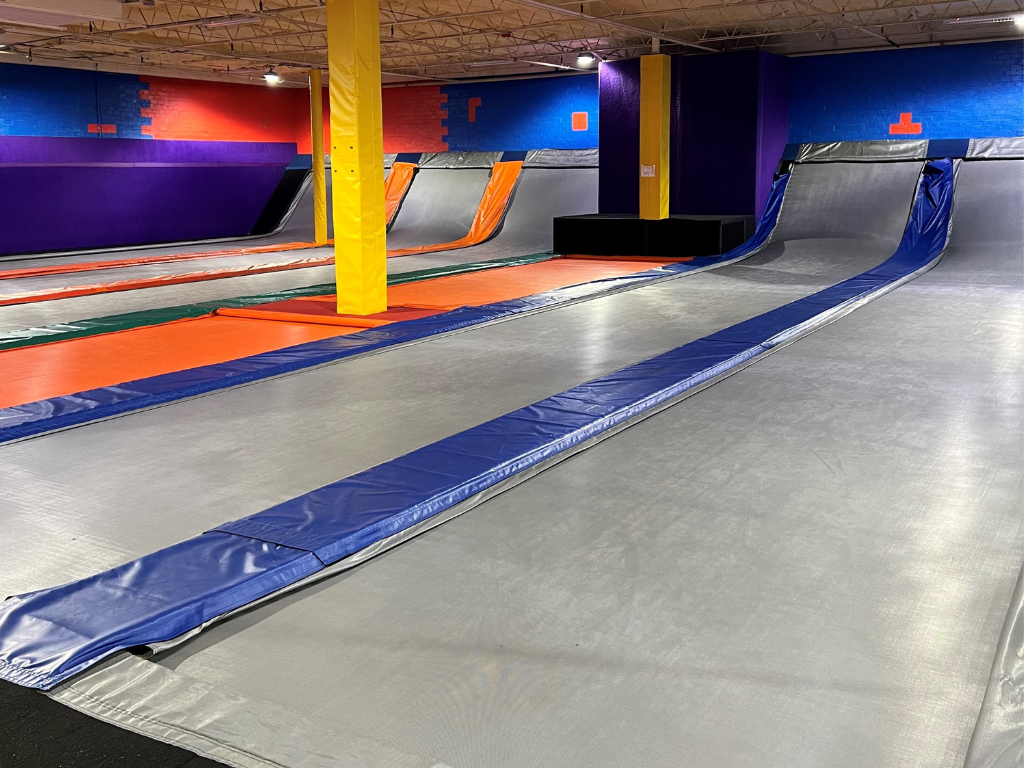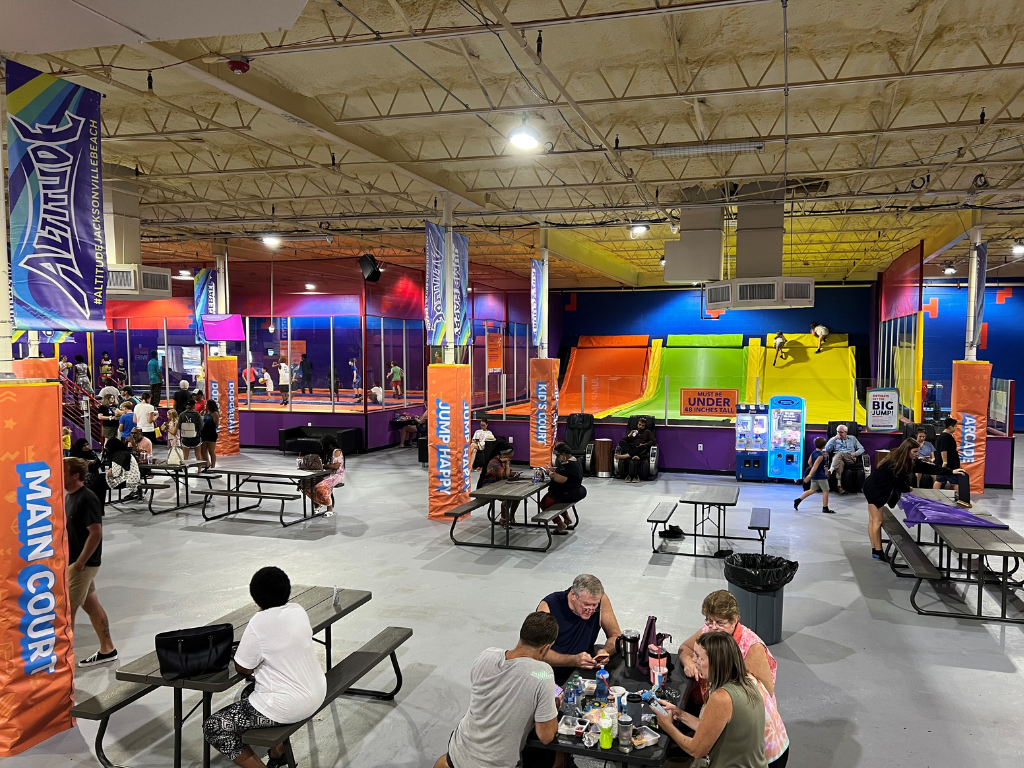 "My kids had a great time at Altitude Trampoline Park. We've been to quite a few trampoline parks in Jax and this one seems much less overwhelming than other parks in the area. The park features a Playground (under 48 inches), Dodgeball, Arcade Games, Kids court (under 48 inches), Main court, Basketball, Valo Jump (VR type games). Super clean and lots of space for parents to relax while still being able to keep an eye on the kids. They offer super reasonable memberships as well as pay-by-the-hour jump passes."
Couture Jems is a local jewelry brand solely owned, designed, and created by Neptune Beach resident, Julianne Marie Gamel. For 13 years now, Couture Jems has been popping up all over Northeast Florida at festivals, art walks, boutiques, special events, and private parties. Within the last year, Julianne has added "permanent jewelry" (welded, high-end chain that creates a claspless infinity bracelet or anklet) into her brand and offers private permanent jewelry parties for birthday, bridal, work, or a girls' night! Prices start at $50 and guests can choose from 14k gold, gold-filled, sterling silver, rose gold, and gunmetal available.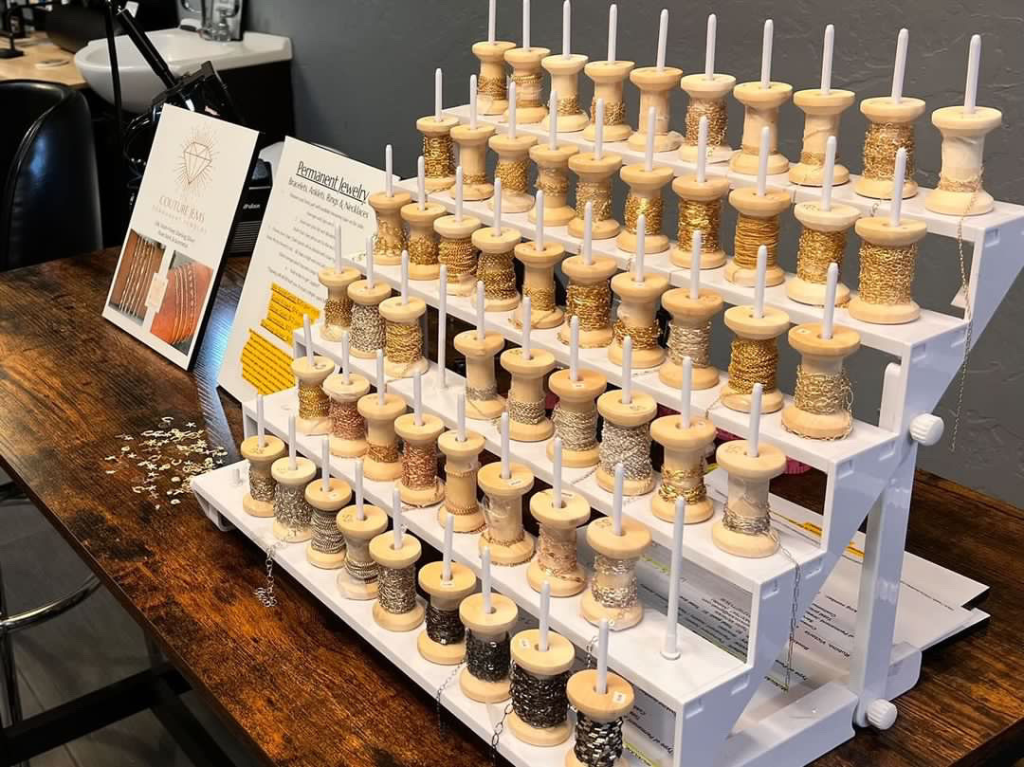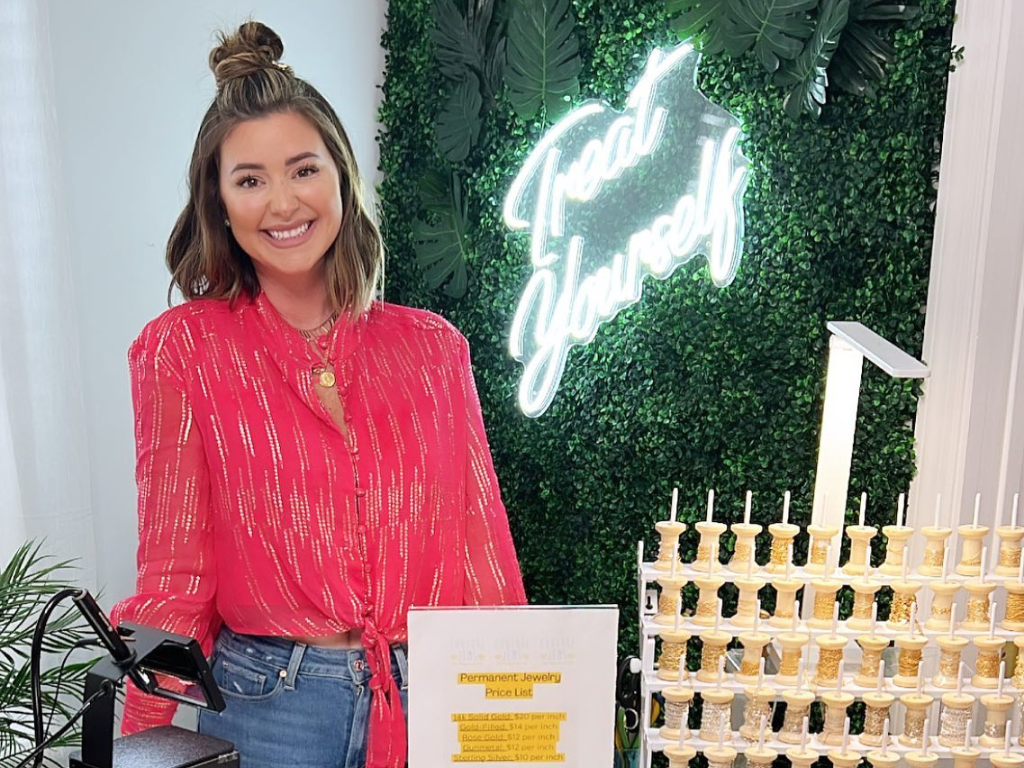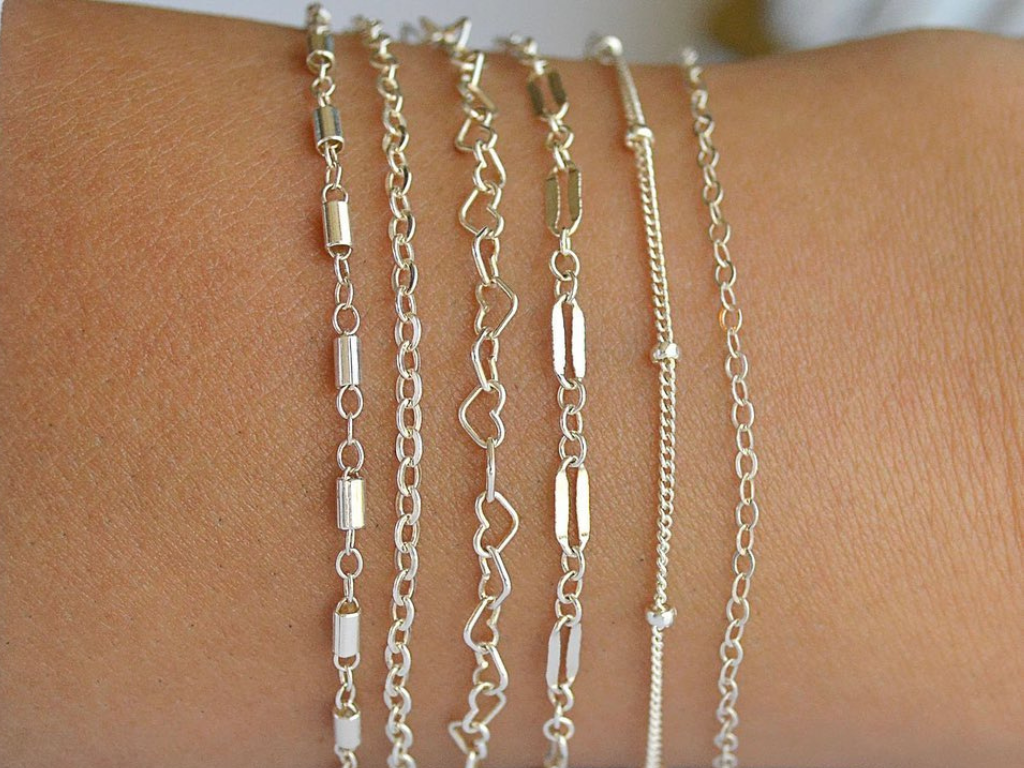 "Julianne is great to work with! We've done parties for my daughter and parties for adults. Bracelet-making for 10-year-old girls was a huge hit! All her jewelry is amazing and well-priced, too. Her permanent jewelry was a big hit at our last moms' night out."
A Tie Dye Party is a one-of-a-kind mobile experience that helps simplify and streamline the organizing process. They offer a complimentary, customized invitation link for guests to RSVP, submit their size/design preference, and see examples. On the day of your party, they bring all of the shirts pre-tied with over 20 professional colors and expert guidance – all to you. Guests will then use the After Party Guide for wash out instructions and after care tips.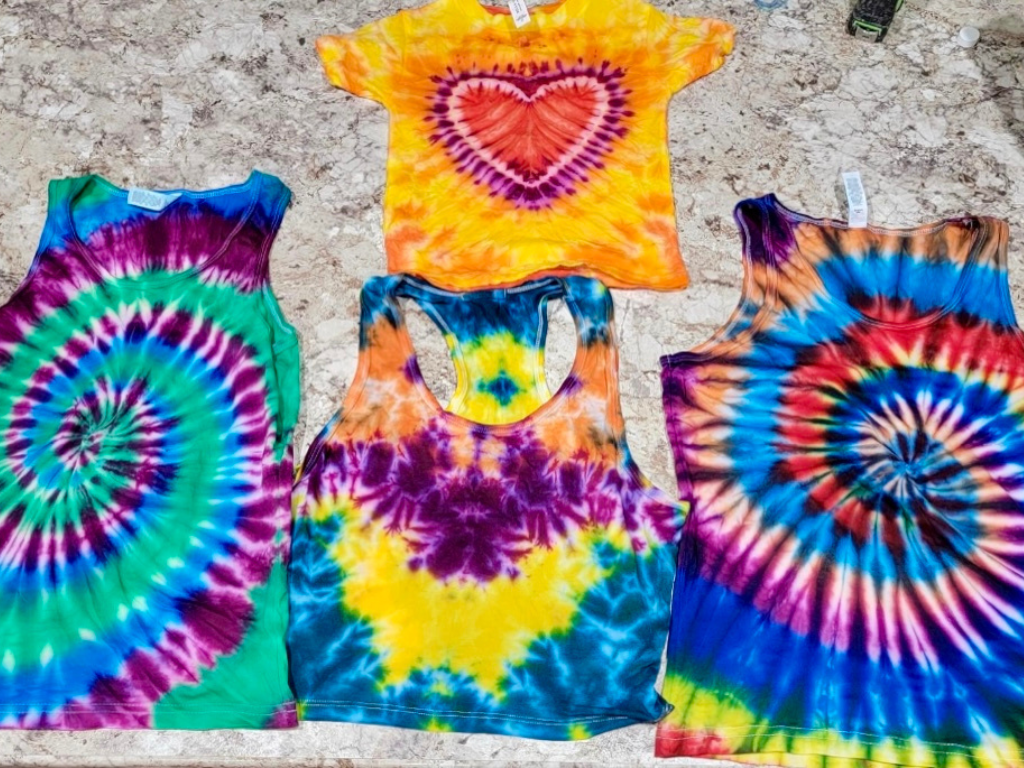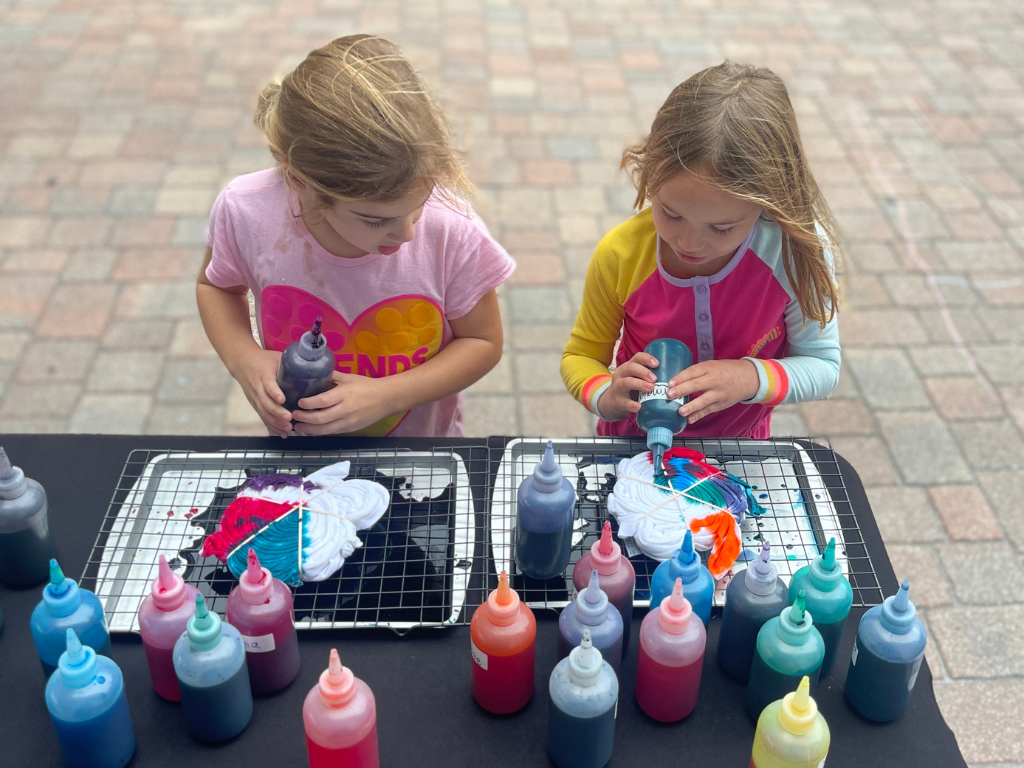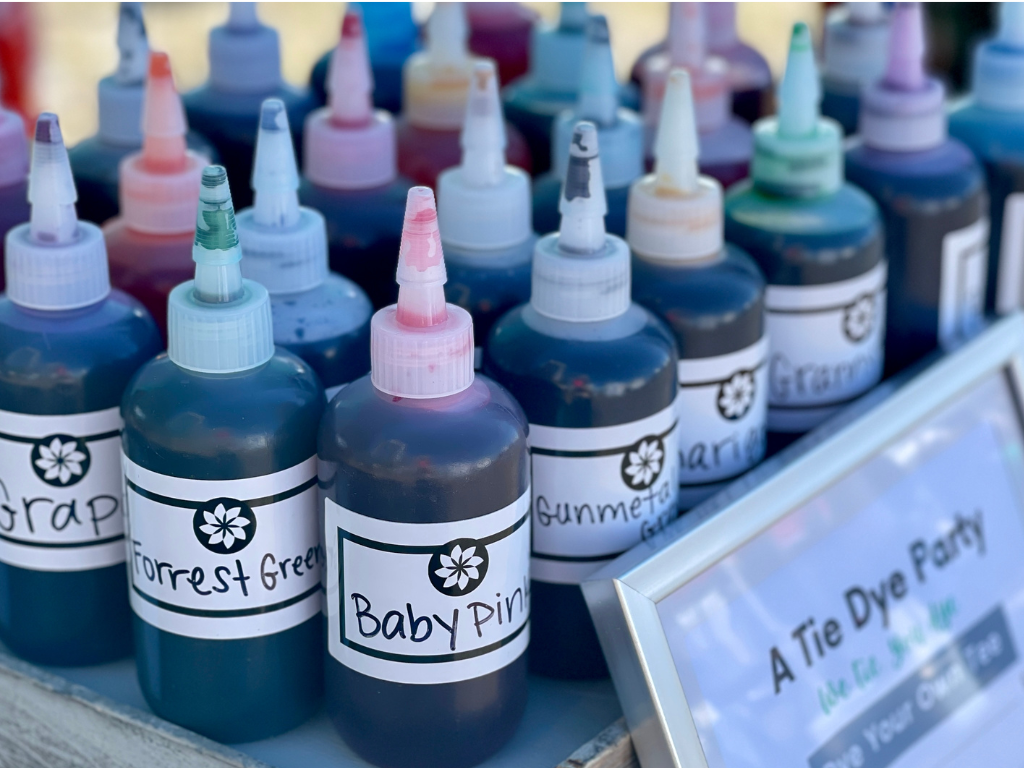 "I've never made a tie-dye shirt and it come out as perfect as these! Process is a lot of fun. Cat is a color-coordinating genius. There are so many really beautiful colors to choose from. My kid is even excited to make another shirt with ATDP."
During The Candle Garden candle classes, you choose your scent, measure and mix your wax, and hand-pour two 9 ounce soy candles! You are walked through a step-by-step process while learning fun facts along the way. Your scent experience with your friends and family is waiting in Jacksonville's woman-owned plant and candle shop.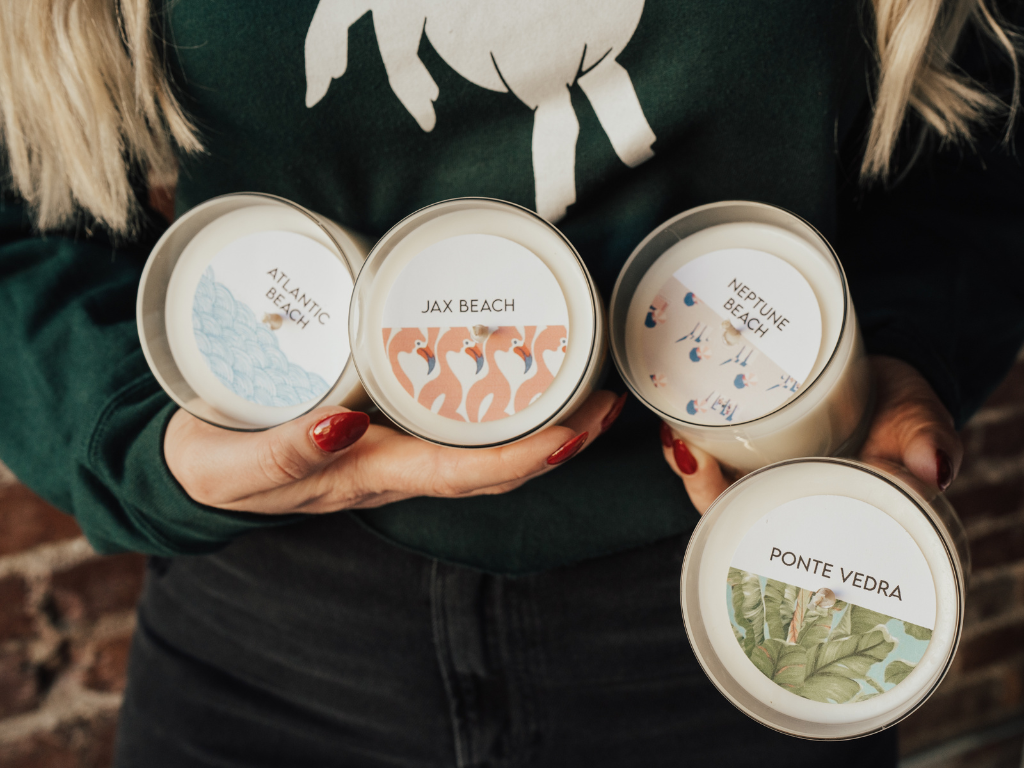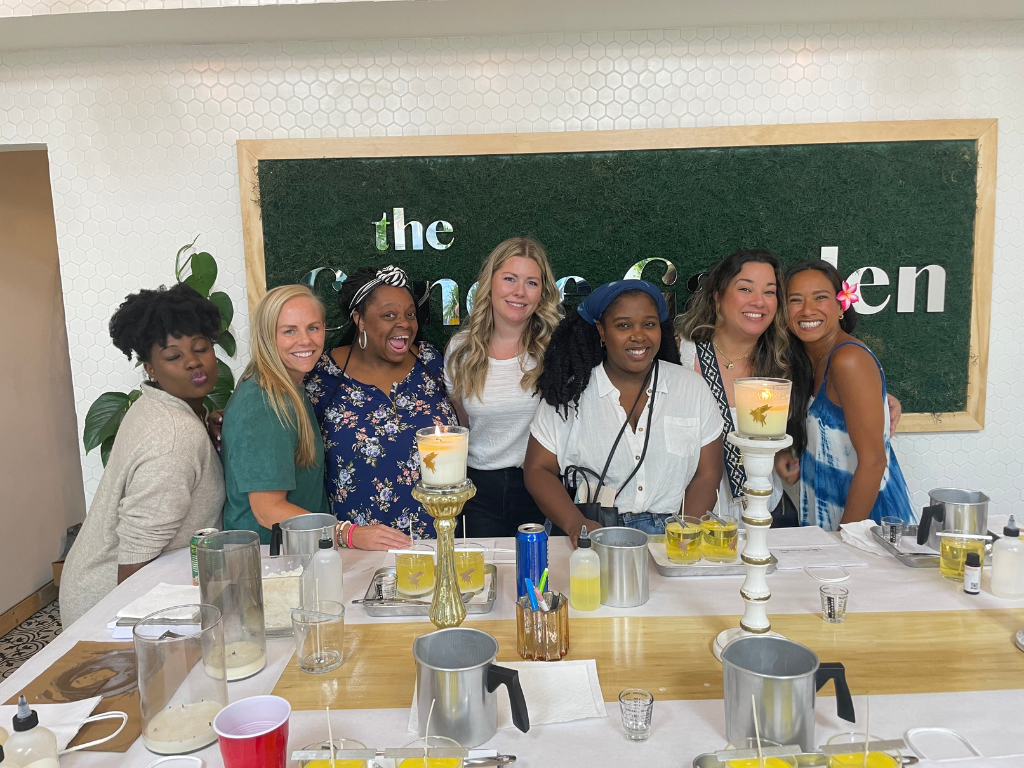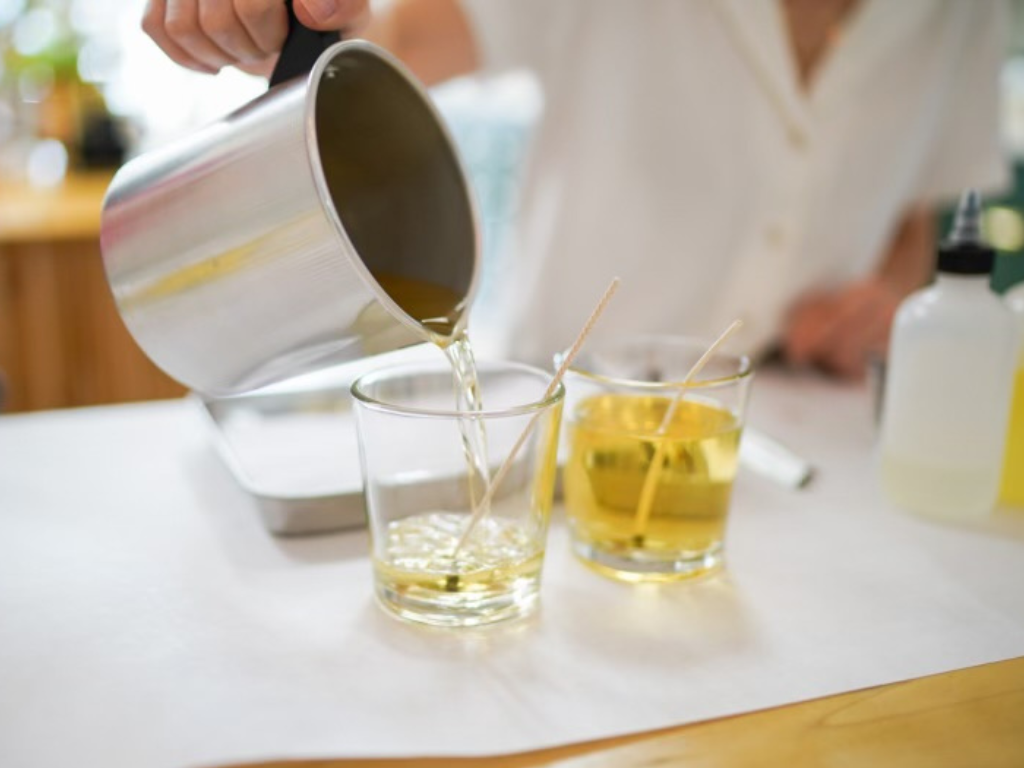 "The candle-making class at The Candle Garden is amazing! During the class you not only get to make your very own special candles (yes, you get to make two!!) but also learn about candle history and care, making is fun AND educational. I love this class so much, I've been three times with different groups of people and they all rave about their experiences and candles to this day. Jordan is an awesome teacher with great energy and is so helpful when it comes to mixing the perfect scents together. Also, the shop is an incredible setting for a fun night out! Whether it's for a birthday, girls' night out, or if you are just in the mood for a new activity — I highly recommend booking a class!" –Danielle Imbriano
Want to be a part of our Guide to Jacksonville Birthday Party Venues & Vendors?
We want to show our readers all the great birthday party venues and vendors available right here in the Jacksonville area. Partnering with us allows your business greater visibility with a large targeted market of local families. Join us and help enrich the lives of Jacksonville families!