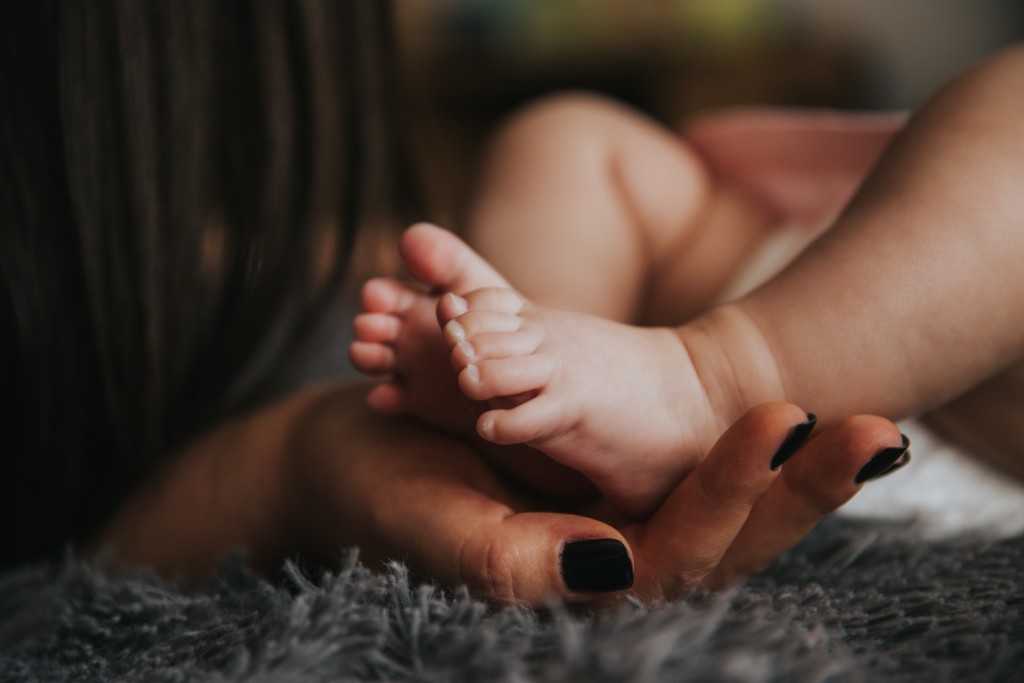 After having a baby, the last person a new mom makes time for is herself. However, in the weeks following the birth, it is very important for mothers to care for themselves so they can take care of their babies — this is key to surviving the early postpartum period.
Whether a woman delivers vaginally or via cesarean section, it is vital she monitor how her body is recovering.
"It is normal to feel tired, uncomfortable and experience some bleeding after delivery," said Lindsey Putnam, ARNP, nurse practitioner at UF Health Women's Specialists – North. "You should notify your provider if you experience bleeding that soaks through more than one pad per hour for more than two hours or if you have chills, a fever or difficulty urinating. If you had a C-section, watch out for bleeding, drainage or redness of or around your incision. When in doubt, contact your provider with any questions or concerns."
Putnam also says the best way to recover quickly — and stay sane — is for new moms to make the most of every opportunity to sleep. "It's helpful to rest or sleep when your baby sleeps. If you're comfortable pumping or bottle feeding, share nighttime feeding duties with your partner."
Lack of sleep isn't the only physical demand placed on new mothers. Breastfeeding can also be tough on a mother's physical health.
"Make sure you are drinking two to three liters of water a day, especially a big glass when you breastfeed," said Kate Washburn, ARNP, certified nurse midwife at UF Health North. "A high-protein diet is recommended to help with the extra calorie demands of breastfeeding. Make sure those extra calories you take in are nutrient-dense and not empty calories, like soda or desserts."
Many women also experience the "baby blues." Symptoms include anxiety, loneliness, sadness, restlessness and other emotions, and can begin within days of giving birth. One in seven women endure postpartum depression, a serious condition that can last for months if left untreated. It can be hard for mothers to tell the difference between the two.
"Both can be associated with depressed mood and mood changes as well as changes in sleep, energy and appetite," said Jibri Wiggins, MD, an OB/GYN at UF Health North. "The baby blues usually starts one to two days after delivery and gets better within two weeks. If it lasts longer than two weeks, or if your symptoms are severe, it is probably postpartum depression. Please make an appointment to be seen right away."
Left to Right: Lindsey Putnam, ARNP, Kate Washburn, ARNP, CNM, Jibri Wiggins, MD
When seeking help for postpartum depression, moms should visit their general practitioner or their OB/GYN. Obstetric providers at UF Health North are trained to screen patients for postpartum depression throughout their pregnancy and postpartum care. They are dedicated to helping every patient enjoy her new baby and exciting new chapter of her life.
"Taking care of yourself as well as your infant is very important," Wiggins said. "Let your provider know about any concerns regarding your health or mood. We want to help you be your happiest and healthiest self, so you can be the best for your baby."
Visit North.UFHealthJax.org/ob-gyn for more information or to make an appointment at UF Health Women's Specialists – North.
About the Author
Katie McPherson is a marketing specialist in the Communications and Marketing department at UF Health Jacksonville. She coordinates marketing and advertising efforts for UF Health North, labor and delivery, women's services and nursing. In addition to promoting these service lines, Katie writes features for Open Lines, provides copy for new webpages and creates original marketing pieces to support initiatives of the organization.