It's difficult putting into words the feelings I've had for the past 6 weeks. I had an abdominal ultrasound at 12 weeks, and the sonographer was 90% sure it was a girl! He was a girl. He had been a girl all along!
I had pretty much convinced myself that we were having another boy (even though my pregnancy has been entirely different than the previous two). And to be honest, I was perfectly alright with that. The same sonographer predicted the sex of both our boys at the same gestational age, and we shared it with the world right away. But this time I quietly filed the news away, and have been desperately trying to process it ever since.
It would be so easy to have another boy – we're already up to our ears in camouflage and monster trucks, superheroes and Legos, trains and soccer balls. You'll find no dresses, magic wands, or baby dolls here. The fact that my 3 year old son's favorite movie is Frozen, and he can sing all the songs is besides the point. I simply wasn't ready to accept that we'd be adding a little girl into our chaotic life.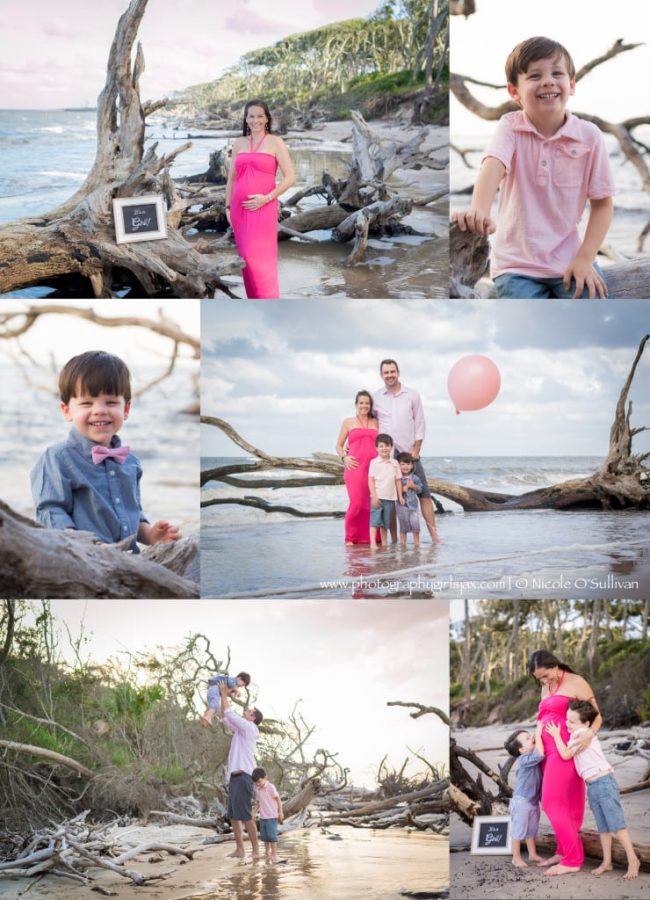 At first I wasn't sure why because I'd always wanted a daughter. I never had a sister growing up, and have since longed for a daughter. I began to realize I wasn't at all scared about having a little girl. Instead, I was ready to enter into an alternate world currently unknown to me that included hair bows, smocked dresses, and princesses. My fear was in the 10% chance that we were in fact having another boy! I guarded my feelings and my heart because I didn't want to be disappointed this week (now 18 weeks) if the sonographer came back to tell us it actually was a boy. You see I love having boys, admittedly momma's boys, so I kept my feelings inside. We would be beyond blessed regardless of the baby's gender.
We found out this week that we are for sure having a daughter! Thanks goodness because I secretly started shopping a few weeks ago. It's dangerous for a woman to hear she's having a girl after almost 5 years of buying cargo shorts, graphic tees, and Crocs. We are overjoyed that a little princess will finally make our family complete!
Having a personality that likes to plan, I've always been a huge proponent of finding out the baby's gender as soon as it's possible. I respect those who wait until they're in the delivery room to have that moment, I've just always preferred to know much sooner. I respect them, I just never understood them. However, now I'm understanding why some people choose to wait with all the undue worry and stress I've put on myself over the past 6 weeks. During this waiting period I've found myself wishing I had no idea of the gender because I really don't mind either way, healthy is what we're praying for. On the flip side, I'm excited to get on Pinterest and start designing a nursery and browse etsy for newborn photo props.
What's your stance on finding out the baby's gender? Do you like to find out right away or prefer to be surprised?