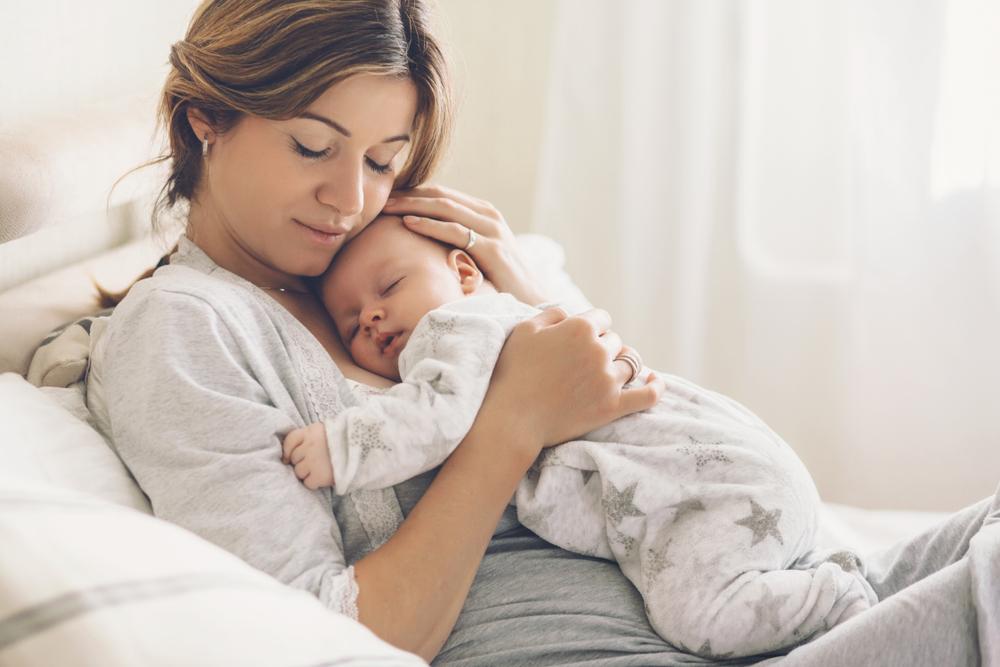 It's true what they say — in order to be the best mom you can be, it is imperative to take care of yourself, too. Pregnancy and childbirth can come with a slew of challenges and complications, some of the most common being related to mental health.
But getting the support you need right now can be difficult (especially with a new baby to care for!) and wait times can be lengthy. That's where The Motherhood Space — created by Baptist Behavioral Health licensed psychologist and perinatal mental health specialized psychologist, Jill Garrett, Psy. D., PMH-C — comes in. After delivering her first child eight years ago, Dr. Garrett recognized the need for an enhancement in emotional support for mothers in the perinatal period in our community.
"We know that as many as one in five moms (and one in three moms of color!) will experience a perinatal mood and anxiety disorder (PMAD)," Dr. Garrett shares. "The need for support is there! I wanted to create a program that offers comprehensive and timely care so moms can get the support they need and get back to feeling more like themselves. The Motherhood Space does just that."
Get instant access to support
The beauty of The Motherhood Space? There's no need to secure childcare or pay for a sitter — you can find support instantly on the YouTube channel for a wide range of topics including anxiety, depression, grief and loss, baby blues, marriage, and more to help you identify and understand any issues you might be struggling with during pregnancy or postpartum, as well as helpful resources and action-based strategies to boost mental health. There is also support and pertinent topics for dads!
"I'm most proud of The Motherhood Space's innovative programming. We have a free, online video series that provides instant access to education, support, resources, and evidence-based coping strategies for all things maternal mental health," Dr. Garrett adds.
And it can all be done at your convenience — listen in the car or watch a quick video while eating or nursing your little one. So many of us struggle alone, but it doesn't have to be that way.
Introducing The Motherhood Space Day Program (coming soon!)
In conjunction with Baptist Medical Center Jacksonville, The Motherhood Space Day Program is designed to provide in-person support and help new and expectant moms who may be experiencing some of those maternal mental health challenges. Much like with a perinatal-specific intensive outpatient program, the Day Program offers individual and group therapy, in addition to evaluations for medication and/or referrals for aftercare support. Making it easy to participate, complimentary on-site childcare is offered through the Winston Family YMCA KidZone, as well as a private lactation space. Program participants will also receive a complimentary guest pass for use at the YMCA. Stay tuned for the launch of The Motherhood Space Day Program!
"With a focus on wellness, the Day Program will offer mommy-and-me yoga and a walking therapy group, in addition to a comprehensive 'menu' of group therapy options that are shown to be effective for moms with PMADs," Dr. Garrett says. "Did I mention the massage chair, the twice-daily self-care stations, and the private lactation room with refrigeration — all within a welcoming space that is designed with moms in mind? We're thrilled to soon offer this program to the community."
Learn More About The Motherhood Space
The caring coordinators at Baptist Health Jacksonville are trained in perinatal mood and anxiety disorders and can help you determine the right next steps for you. Call (904) 376-3800 or visit The Motherhood Space.