Brought to you by The Ogburn School.
It's overwhelming how many choices there are when deciding how to educate your child. Public schools, private schools, online, homeschool… lots of great options, but which is the best for your child?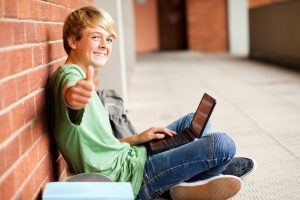 The Ogburn School, a regionally, nationally, and internationally accredited private school offers one of the most flexible options for students in grades 2-12. A self-paced, online program, we believe that each child has different needs. The program is designed for you, as a parent, to determine how much time your child needs to spend on each subject. Whether your child needs to catch up, requires some extra time, or is capable of working ahead, we let you decide. The courses and lessons assigned to your child are available 24/7, and enrollment is year-round.
Qualified instructors provide real feedback for each submitted lesson, and are always ready to answer your questions. Students are even able to resubmit a lesson for a higher grade. Our curriculum meets rigorous standards, and is designed for you to be able to understand – no overly complicated design or unreasonable deadlines! Though we are never more than a phone call or e-mail away, you will find that the programs provide you with the tools you need for a complete education program.
Founded in 1997, The Ogburn School started as a traditional homeschool program. We soon evolved, becoming one of the country's first accredited distance learning programs. Since our inception, we have supported thousands of students reach their education goals. And, you can feel good knowing that we were founded in Fernandina Beach, and are still a family owned and operated business!
Our students come from all over the country, but have one thing in common – they are looking for an affordable, flexible, accredited distance learning program that they can have confidence in.
We feel like our parents and students are our best storytellers – see some of our direct parent quotes below:
"Thank you so much. You guys have been great to work with this year. I have thoroughly enjoyed working with all of you. You guys have been so helpful! I have recommended your school to everyone who asks for options with homeschooling"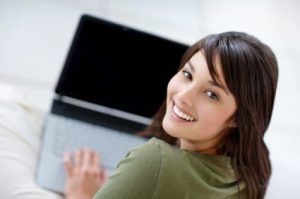 "Dear Ogburn Staff,
I just wanted to let you know how much my daughter and I enjoyed being a part of the Ogburn Online School. Everyone is very friendly and always ready to help with any problems or issues. Your staff goes beyond and more. My daughter is able to really focus on her studies and the flexible scheduling works great with my schedule and hers. I would definitely be recommending you to other parents who are looking into home schooling for their kids. I also wanted to say how I love the fact that you make everything from working with me through the enrollment process to the versatility of being able to maintain and manage my payments with ease. Everyone at Ogburn has done a superb job at making our first online school a wonderful and stress free experience. "
"I have to say we have been very pleased with the course work and ease of submitting work so far. The outdoor education and earth science lessons are even more rigorous than what was offered at the local magnet school."
"I want to say I am very impressed with the curriculum Joshua has this year and he is thriving in his knowledge and I am so elated that we found Ogburn and have you and the rest of your wonderful staff! Have a wonderful day!"
The Ogburn School is one of the most highly accredited distance learning program in the US.
Accreditations include:
Accreditation International (Ai)
AdvancEd – Southern Association of Colleges and Schools Commission on Accreditation and School Improvement (SACS CASI)
Middle States Association Commissions on Elementary and Secondary Schools (MSA-CESS)
National Council for Private School Accreditation (NCPSA)
Association of Independent Schools of Florida (AISF)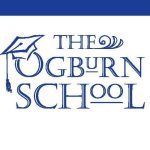 Are you interested in learning more? Please visit our website, www.ogburn.org, email [email protected], or call 904-491-6233. If you mention that you read about us on jaxmomsblog.com, we will waive the regular registration fee!
Thank you to The Ogburn School for sponsoring this post.
Want to leave a review or read a review for The Ogburn School? Click on the link to our Family Directory!