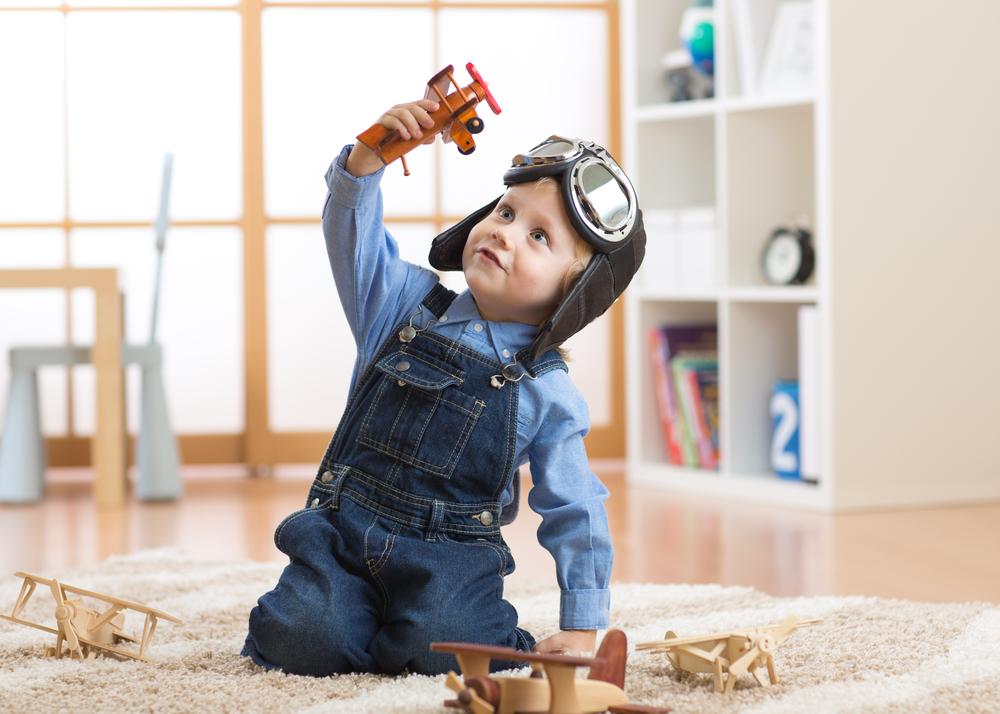 My children's future aspirations are constantly changing. My oldest child once wanted to be a firefighter, and now at the oh-so-wise age of 6, he hopes to someday be a pilot and fly airplanes. As for my free-spirited 3-year-old? Yesterday, he wanted to be Spider-Man. Today, he aspires to be a pirate. Lord knows what his colorful imagination will come up with next — but it's likely to bring another wacky career choice… that may or may not exist.
Thankfully, Florida Prepaid has helped more than 1.2 million families save for college and support those big dreams, no matter how "wacky" they may seem — or how often they might change. In fact, it's the largest and most successful prepaid college program of its kind, allowing more than half a million students to go to college affordably and with less debt. So, I can certainly rest assured that my two boys will be in a better position financially to attend a university, college, or vocational school. How's that for a little much-needed financial security?
How Florida Prepaid Works
Florida Prepaid offers college savings plans made for you, so you can save for your child's future education in the way that best suits you. How much you save every month can be different for everyone, and Florida Prepaid can help you find the best fit.
For starters, there are two types of plans: The Florida 529 Prepaid Plan allows families to prepay for the future costs of college with affordable options. The fixed monthly payments are based on the age of your child — the earlier you start putting money away, the lower the monthly payment will be. The future costs are also locked in: That means if tuition costs more when college time rolls around, Florida Prepaid will cover the difference; if it costs less, you get a refund.
On the other hand, the Morningstar medal-winning Florida 529 Savings Plan allows you to contribute what you want, when you want — or even automatic monthly payments as low as $25/month — and your investment earnings are not taxed as long as they're used for qualified education expenses such as tuition, room and board, books, and supplies. You can also build your own investment portfolio using Florida Prepaid's simple, intermediate, or advanced options. The main difference is that with a Savings Plan, the guaranteed tuition price is not locked in.
Why Choose Florida Prepaid
Aside from quite literally being the most successful college prepaid plan in the country, the reasons for choosing Florida Prepaid are aplenty:
Starting at just $45/month, Florida Prepaid Plans are affordable and are based on your budget. Use the online pricing calculator to determine the cost of your plan.
They are tax-free and inflation-proof. No matter what happens to our economy, your cost will never increase.
You can't lose. The plans are risk-free and are guaranteed by the State of Florida, so you won't lose your investment.
Because little minds always change, the flexibility is reassuring. The plans can be used in-state or out-of-state at public, private, trade, and technical schools nationwide.
Books, dorms, tuition… oh, my! The plans can work right alongside scholarships and financial aid to easily cover all the costs of your child's future education.
No worries here! You can cancel at any time for a full refund or transfer it to another family member.
Open Enrollment Is Happening Now!
Open Enrollment for Florida Prepaid is the annual window when Florida residents can lock in future college costs at today's prices. Act now before this year's Open Enrollment period ends on April 30, 2023!