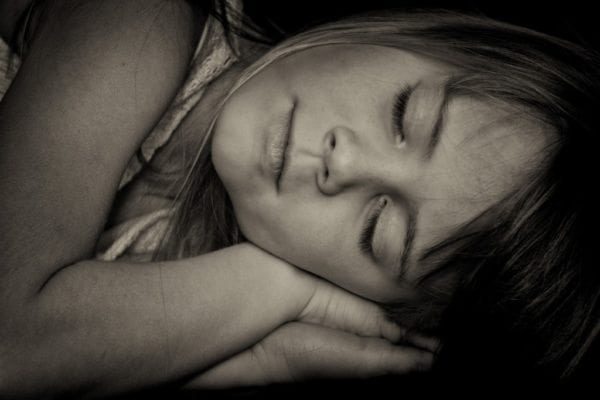 I wouldn't say I am a helicopter mom. I wouldn't describe myself as free-range parent either. I am a hybrid mother, and on my best days, I think I've got the hang of it. I protect when I need to, but I'm willing to give my children the freedom they need to grow into kind, smart, independent, productive citizens. I let them fall, but I'm there to pick them up. I won't fight their battles for them, but I help them learn from their mistakes. I try not to live or parent in this world paralyzed by fear which is why I let it happen. Now that I know what I know, I wish I had never let my children go to a sleepover.
I thought I had done all the right things. I knew the parents, both equally well and so did my husband. I had been to their home countless times. My child was just as comfortable with this family as I was. Of course, all week I had prepped my son about what to expect at a sleepover, what was okay, and what to do if anything happened that made him uncomfortable or scared in anyway. I planned to call to say goodnight and had even packed his special toy to make it feel like home. In fact, we all had dinner that night together before. The mom and I discussed no baths just to avoid any awkwardness, and I dropped him off feeling excited for my baby to experience one of the best memories of my childhood. I trusted my child to be in my dear friends' care. I tried not to be blind to the darkness of this world under the veil of friendship when I vetted them for this opportunity. I thought I knew this couple inside and out. Until I didn't.
Several months after the sleepover, I received a frantic call from this friend. Through devastated angry tears, she explained that her husband had been cheating on her, among other things. More accurately, he was leading a second life — a sinister life full of deceit, extramarital partners and pornography. I was shocked, more like rocked to the core because a close friend that I trusted was capable of unimaginable betrayal. The shockwaves of her personal disaster rippled through mine. It freaked me out that my child had been under this person's care. This "friend," whom until this time, I described as a doting father, loving husband and faithful friend had completely duped me. My mind flooded with the scary reality of the situation: What if my child had seen or heard something inappropriate on their TV or iPad?! What if my child was sleeping in the room next to him while this seemingly good parent was dirty FaceTiming? If he was capable of telling bold-faced lies to the woman he vowed to honor, then what else was he capable of? The more time I had to think, the scarier scenarios created. I talked at length with my child about that sleepover, and thankfully, I am convinced that nothing inappropriate happened. What did happen was a paradigm shift in me: No more sleepovers.
I admit, most of parenting is trial and error. We can read books, talk to other parents, weigh the options and try to make the best decisions. Some would argue that my "no sleepover" stance is a bit drastic. I've heard their case. There are bad people in the world, but there are also good people. You can't live life in constant fear. Most of the time I agree, except when it comes to my child potentially being exposed to pornography, inappropriate touching or sexual abuse. I am no longer taking any chances.
I called a girlfriend to process my friend's betrayal and explained the worry it caused me about the sleepover. She, too, told me why she swore off sleepovers after her daughter's experience at a slumber party. Again, my friend trusted this family, but her issue was the older brother. He was allowed to have a sleepover, too, and after the parents tucked the girls in, the older brother and his friend kept coming into the girls' room, trying to "break into" the bathroom when the girls were inside. The girls wanted to tell the parents, but the boys would block the hallway. Nothing improper happened, but the potential was there. That is enough to make any mother nervous.
I toyed with the idea of just allowing sleepovers at my home. It worked at first because I felt more in control of the situation — from what they ate, watched and played to who they interacted with, but even this kind of sleepover is complicated. It's only natural for kids to want to experience the sleepover at home and at their friend's house, putting you back in the same predicament. Even if the parent respects  your decision only to allow sleepovers at your home, the kids usually feel awkward wondering what's wrong with their house or their parents. It's a dicey situation, and I have decided for us, it is better left undone. My children do fight me on it and probably feel a bit gypped. It isn't always easy to take a hard line, but knowing that both me and my children are sleeping soundly, tucked safely in our beds at home, is worth it.
If you do choose to let your children sleep over at a friend's house, you owe it to yourself to do these simple background checks:
Know your non-negotiables. We all parent differently. Know what is non-negotiable for you — PG movies, showering at another's house, guns in the house, etc. You need to think about the what-ifs sooner rather than later, and be prepared to discuss these issues with the potential sleepover family. You don't have to agree on the same family rules, but you want the parents to agree to enforce yours when your child is under their care and vice versa.
Talk to the parents. If there is an issue you feel strongly about, ask questions. Will anyone else be visiting their house while your child is there? Do their kids have iPads? Do they have content filters on their computer/TVs?  Will you be in the same room when they are on a screen? If you aren't comfortable approaching these topics with the potential sleepover parent, then you shouldn't be comfortable with your child staying over.
Do a little social-media sleuthing.  People put their best foot forward on social media. Evaluate if there is something you see that makes you uncomfortable or could be a potential issue for your child. You can't always judge a book by it's cover, so defer to number two if you don't like what you see.
Talk to your children. Have an open and an honest discussion with your child about what is okay and not okay for any adult, friend, sibling or anyone to do, say or show them. Don't stop there. Devise a plan of what they should do if something does happen. If you aren't sure how to tackle these touchy issues with kid gloves, check out this helpful link.When it comes to sleepovers, people aren't the only potential danger — iPads, smart phones, computers and TVs alone can create a lot of potential for exposure to inappropriate things. Filters and blocks are a good place to start, but many kids know how to get around them. Children should have no questions about what your family screen guidelines are and the importance of following those rules, even if another family doesn't enforce the same things.
Trust your gut. A mother's intuition is powerful, and it is real. Listen to any hesitations you have about a potential slumber party. There is no better time to be safe rather than sorry.
Be cautious. Even if your sleepover candidate passes with flying colors, stay cautious. I realized that it is very easy to be deceived even when you believe you are vigilant and aware of the potential danger. Everyone wants to live a happy, full life. Do your best to balance the realities of the world we face and being overly paralyzed by fear.
Where do you stand when it comes to sleepovers?