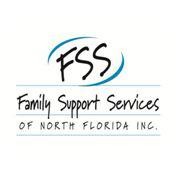 4057 Carmichael Avenue, Jacksonville, FL, United States
Family Support Services of North Florida (FSSNF) is the lead agency for foster care, adoption and family preservation in Duval and Nassau counties. Through community-based care, FSS provides services and programs to help prevent child abuse and neglect, to promote a healthy family environment and to care for our community's children in foster care.
The non-profit organization was established in 2001 to provide child protective services in Duval County, and was expanded to also serve Nassau County in 2007.