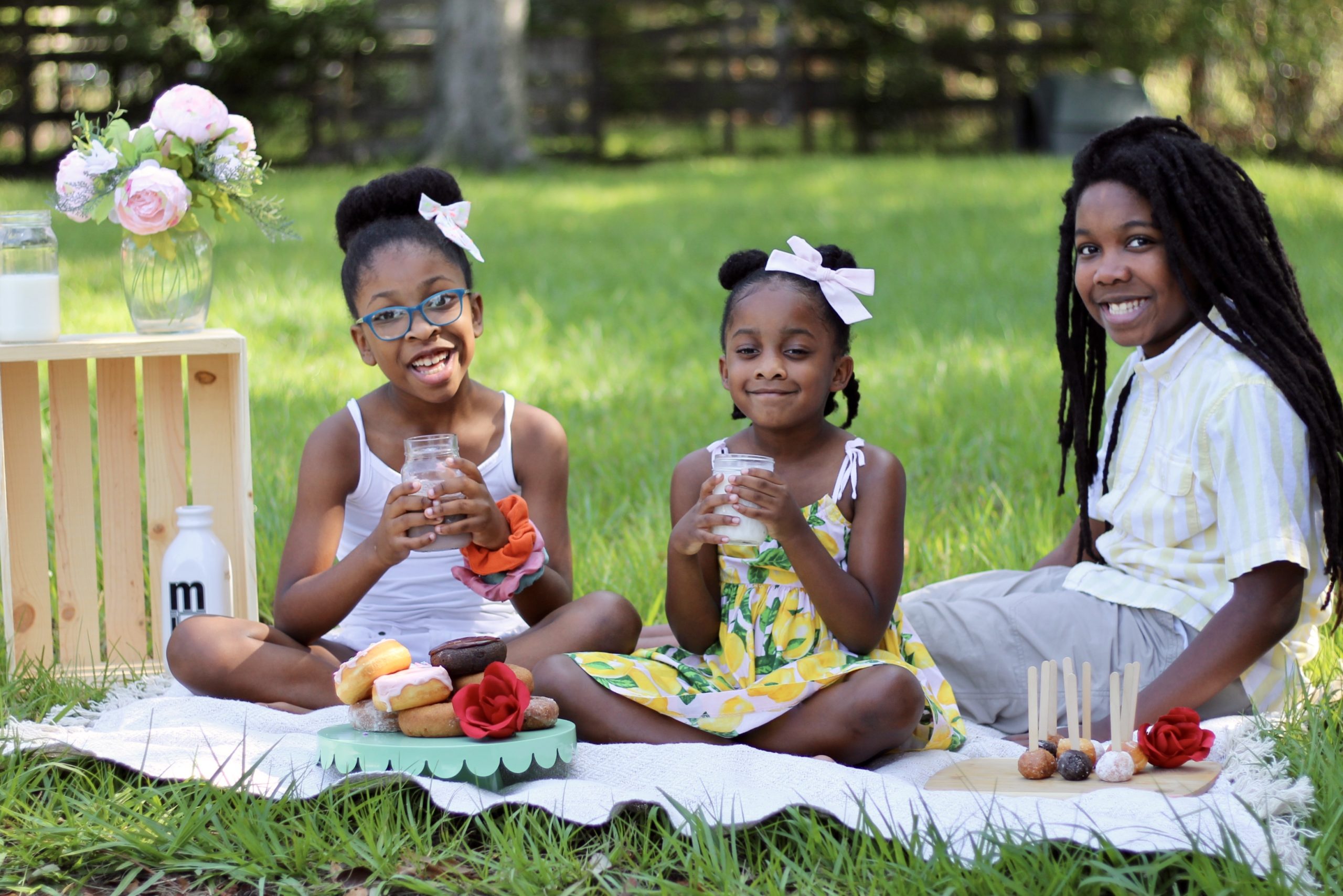 One thing I've learned over the years is that even the simplest things can turn into something magical and special with just a little effort. This year, take the yummy task of enjoying a few of our city's finest doughnuts with the littles up a notch with a fun-filled doughnut picnic.
We had one in our very own backyard, and the kids loved it! The best part of it all was that we had everything we needed for this pastry party right at home (minus the doughnuts, of course).
Here's what you need:
Your favorite doughnuts (check out a few of our favorite local spots here!)
A cute cake stand
Some glasses of nice, cold milk (chocolate milk is totally acceptable and encouraged)
A vase of pretty flowers
Some popsicle sticks
A cutting board
A wooden crate or vintage wooden box
A picnic blanket
The great thing about picnics is that you can have one literally anywhere! We retreated to a grassy patch in our backyard, but when the summer weather gets too hot or that famous Florida rain starts to fall, you can easily move it right inside.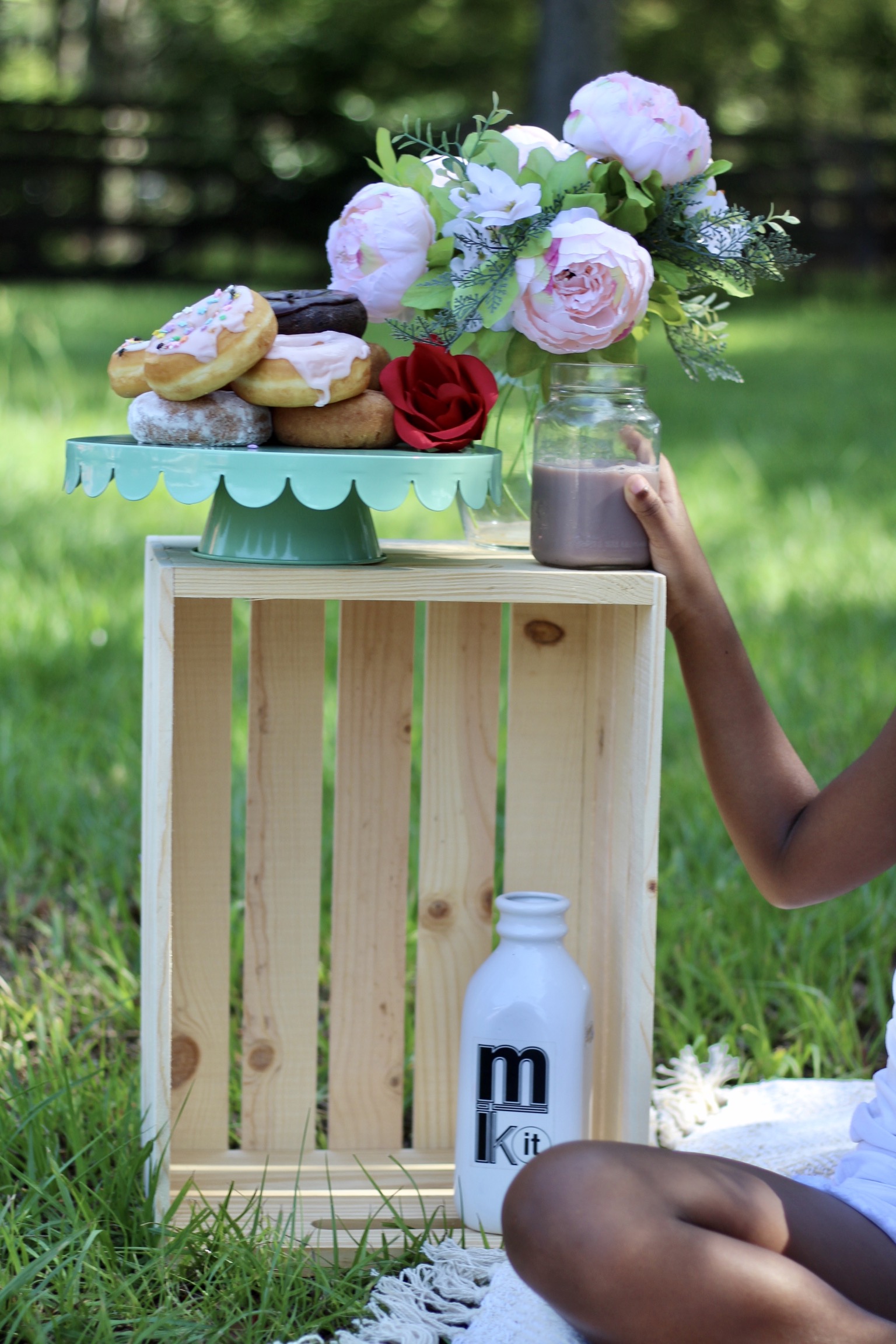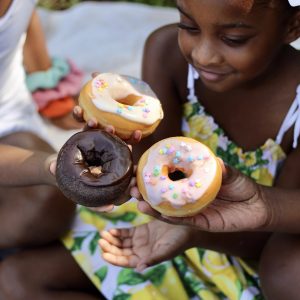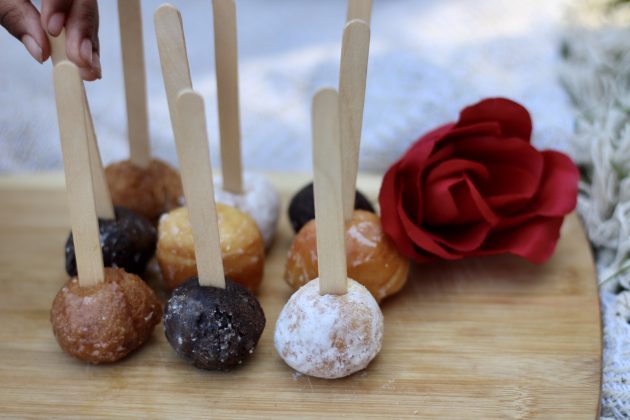 For our super sweet picnic, I simply ordered a dozen of our favorite doughnuts and a box of doughnut holes. I piled the doughnuts on a pretty cake stand we already had at home and lined the doughnuts holes on a wooden cutting board. Since kids naturally love anything on a stick, I grabbed a few popsicle sticks to create easy doughnut pops. Once our doughnut spread was all pretty and ready to eat, I laid out our favorite picnic blanket, grabbed a vase of flowers and a crate, and we headed outside. Within minutes, I had created a nice little spot in the grass with our doughnuts and flowers beautifully displayed on the crate. Needless to say, the doughnut picnic was a success, complete with each child's favorite milk to wash it all down.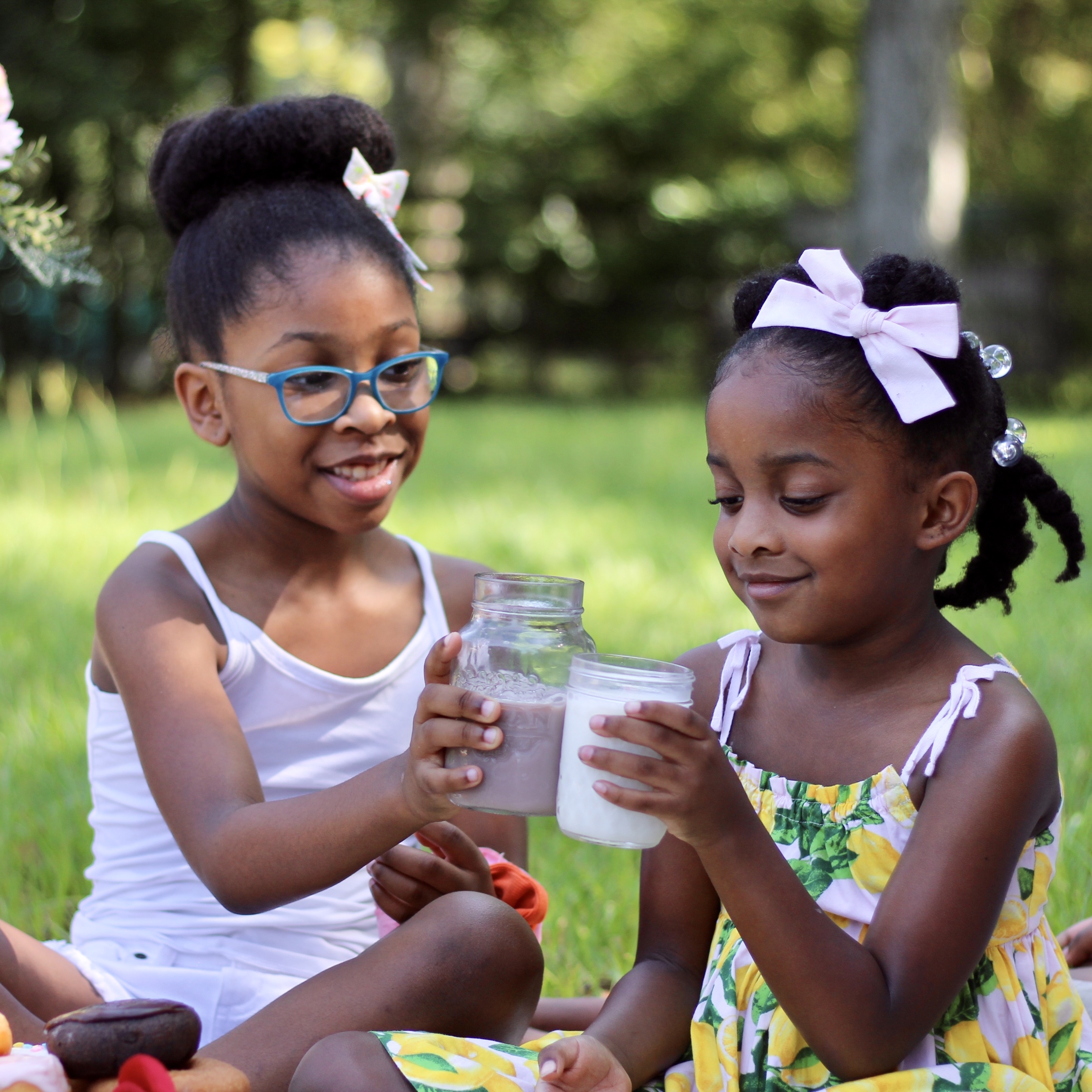 If you are looking to create a little childhood magic in your very own backyard, you can't go wrong with a doughnut picnic. Have fun, eat lots of yummy doughnuts, and create memories with your littles that will last a lifetime.