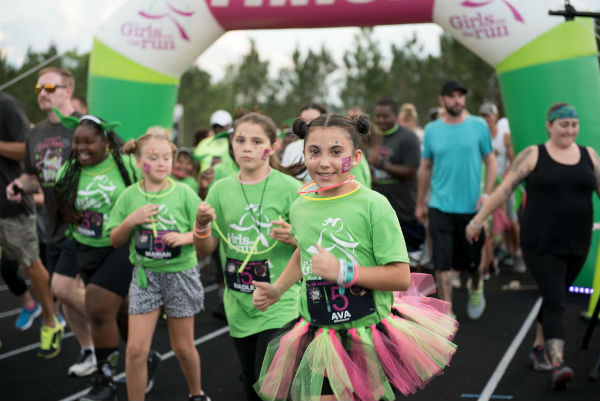 There is no shortage of programs that offer physical activity for girls… but what if you want something more? For parents of girls, there's a perfect non-profit organization for just that: Girls on the Run. Not only do girls work towards completing a 5K, but they also learn life skills through interactive lessons and running games through practices held twice a week. While running is without a doubt great for physical fitness, Girls on the Run teaches so much more than that. Girls learn to better understand themselves, build confidence, learn teamwork skills, and the value of working towards — and accomplishing — a goal.
Laura Lasko is the executive director of the northeast Florida council for Girls on the Run and has just completed her tenth year. She started by leading a local team and cheering on participants as they ran their 5Ks, but her experience in the non-profit sector made her a great fit for the job. "I have worked in the nonprofit sector for my entire 28-year career, and girl-only programs for 20 of those years," she said. "Girls on the Run has one of the best programs for girls in the nation – we have one program focus only, and all of our energies are focused on that one program, unlike many nonprofits who have multiple programs with many focuses."
The enthusiastic volunteers are also part of what makes Lasko love Girls on the Run so much, too, saying, "Our entire program is delivered by highly trained volunteers who are so passionate about empowering and inspiring the next generation of females in our community and that energy is electric!" She also wasn't the only volunteer who loved the program so much they took on a larger role; Shirley Fiano likewise started as a volunteer, and eventually joined the board of directors. "I was inspired by their mission statement – helping girls to pursue their goals, using running as a metaphor for how to set a goal and then work to achieve that goal," she said. "I was also inspired by the way they build character lessons into the weekly running training."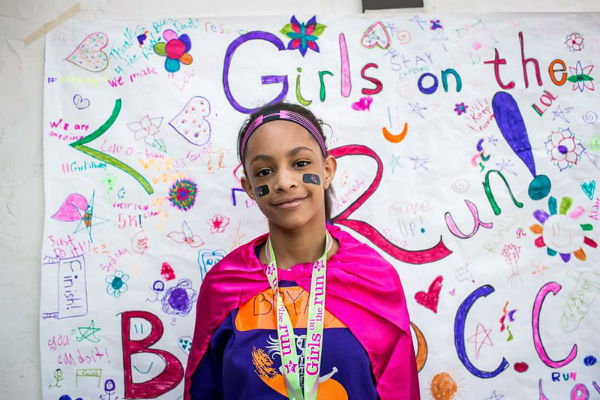 By focusing on girls ages 8 to 13, Girls on the Run also gives girls confidence and strength at a time when it is desperately needed. "The age they target is such a vulnerable age for a girl's self-esteem and social acceptance, and because it helps teach girls to go for what they want," Fiano said. "It also teaches them that they can't just have a goal without planning out specific steps and actions to achieve – otherwise it's just a dream."
Lasko echoed this, pointing out the curriculum offers more than just physical exertion. "It is the only Positive Youth Development program that utilizes running to instill life skills through a 10-week curriculum," she explained. "It provides girls with concrete and hands-on approaches to managing their emotions and resolving conflict in a positive and healthy manner."
And while running is a fantastic exercise for boys and girls alike, Girls on the Run strives to teach girls to be strong both physically and mentally. "Girls on the Run is so much more than running!" Lasko said. "Our highly interactive skill-building curriculum is at the core of our program. Running is the tool that is used to help girls to understand that setting a goal and taking incremental steps to accomplish it is how to be successful in life. Running is a good stress reliever and healthy activity for all."
To find out more about Girls on the Run of Northeast Florida, and to get involved, visit http://www.gotrnefl.org/.