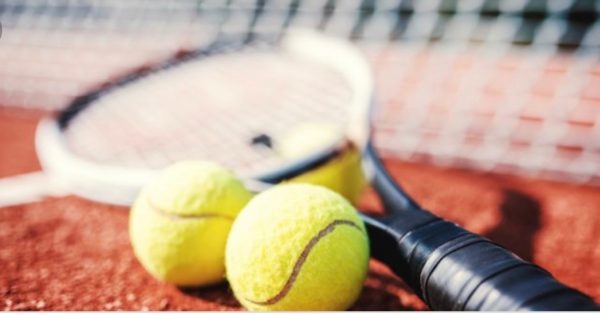 I'm competitive. I know it. I own it. I'm okay with it. It runs in my blood.
Side Note: I'm mostly competitive within myself; I never make others feel bad when I play with them.
I've always played a sport since I was little. I grew up watching my mom and dad play volleyball, tennis, baseball — you name it. We were a sport family. All the kids in the family "played" some type of sport in addition to school. We all had our thing. While I went on to play soccer in college, I always loved integrating other sports into my life during the off season. When I met my husband, we would go on tennis dates, just for something fun and cheap to do (hello, college students). Throughout our marriage, we played off and on. AndI could never beat him, and it frustrated the hell out of me — until this year!
This year, I turned 40. I can't play soccer anymore (bad ankles), I can't jump like I used to when I played volleyball (hello, baby weight I've been carrying for the last eight years). Aside from running the Gate River Run, I felt an urge for something more.
A few friends took up tennis seriously this past year and invited me to come play. I couldn't answer, "YES!" fast enough. The minute I felt that racquet in my hand and that classic fuzzy ball cupped in my grip, I knew it. My inner athlete squealed, the butterflies came back the way they used to, and I fell back in LOVE. Remember that first kiss you had with your significant other? That one you couldn't get out of your mind until the next time you kissed? Yeah, that's the feeling.
Tennis brought me back. I was previously working out religiously, but this brought back my spirit. My competitiveness. It completed MY desire to win and get better at something. It's formed friendships with ladies of all ages and a bond with women, who, without getting back into this sport, I may have never met. I've also learned in the last few months as I've played more and more that age doesn't matter, height doesn't matter, weight doesn't matter. We are all out there because we want to DO something and stay active. There are women in their upper 70s who are playing and are damn good at it, too! We have one thing in common — our love for this timeless sport.
Plus, who doesn't like dressing up in those adorable tennis outfits?  Have you seen how cute you look when you twirl as you strike the ball? If you haven't, you should have someone take a video while you do it. Totally Instagram and Boomerang-worthy. I kid, I kid (sort of)! But it is fun to do.  I've always said — when you look good, you feel good, and then in turn, you play good, too!
Turning 40, or any age really, doesn't mean you have to leave your passions behind. Seek them out. Find what makes you feel good, and get GOOD at it.  You put your mind into it, and you will!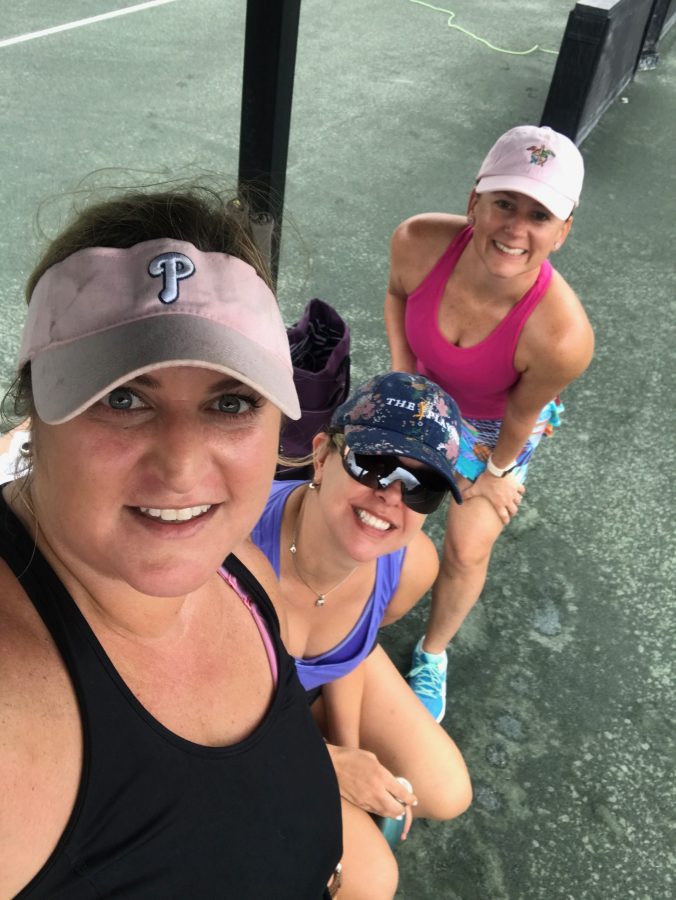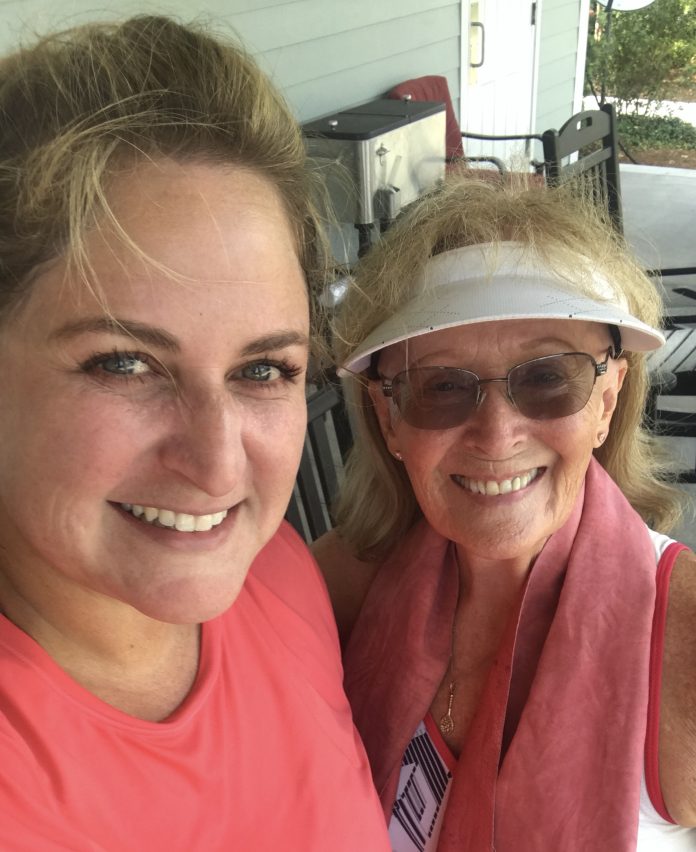 This is the year I felt alive! I found LOVE again.