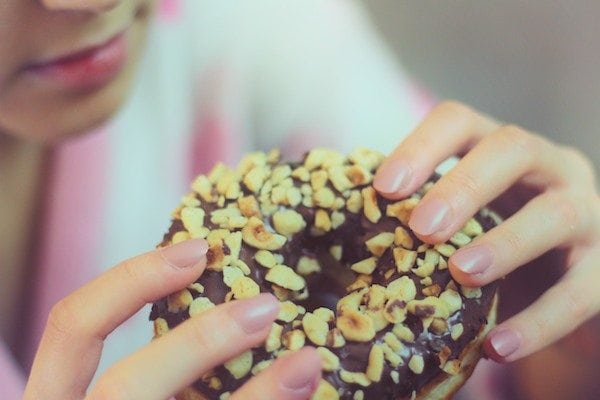 If summer bodies are made in the winter, then winter bodies are clearly made in the summer… right?
Okay, maybe that's not how it's supposed to go, but good grief — I'm in a rut, and it happens to me every single September. It's that time of year in Florida when yes, I'm still in a bathing suit sometimes, but not often enough that I have to really care how it fits. It's also not winter yet, which is when all that "work on your summer body" pressure starts again. I really dislike that phrase, and I know it's going to start flying in my face in a few months, so I just need a minute. There's nothing that makes me want to lie down in a pile of pimento cheese dip faster than a well-timed Instagram post that shames my current body season. Right now I'm transitioning into my fall body, if you will. Everyone likes color change in the fall. My diet goes from colorful leafy greens and summer salads to all shades of beige and butter.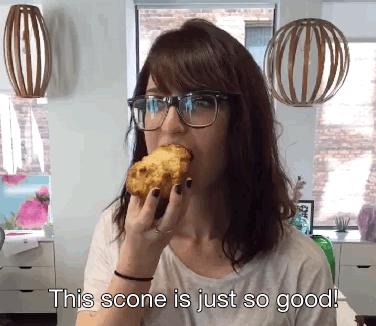 So I somewhat enjoy my winter body quest even though it's never something I'm deliberately seeking or striving toward. I guess I can appreciate the transformation for the fleeting window of time that it's in. It's a moment wedged somewhere between being a regular gym rat and making New Year's resolutions to get back to the gym that… waitaminute, when was I even there last? Right. September. It all peaks in September. It starts sometime toward the end of July and then by September, well, summer me has officially peaced out. I usually don't even know that winter (body) is coming until I've gained a few pounds, lost my coveted muscle definition, and realized I haven't washed a sports bra or running shorts in weeks. Remember those too-expensive Lululemon yoga leggings that were so "needed" in February? Nope. Winter me knows nothing of those tight, overpriced pants.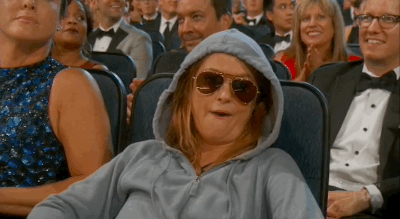 I really do love exercise though. I love when I work out so hard I'm pouring sweat and can hardly breathe. If I'm spending valuable time doing something "for me" then it seriously needs to bring the heat and be worth it. It's just that every fall I tend to slack a little. Maybe it's just a much needed respite from being so disciplined. I can't decide if this is okay or not, but nevertheless, it always happens. Summer me enjoys protein-spiked coffee, working out four to five times a week to new playlists, drinking lots of water, and trying to make "smart" eating choices. Winter me loves casseroles, this one pair of stretched-out pajama pants that could easily encase my family of four in one leg, participating in holiday activities involving family rather than Turkey Trots involving sore muscles, and egg nog. Winter me loves egg nog.
We all need a support system, and for most of the year I'm your girl. "I'll go to the gym with you!!" I'll say to literally anyone in my path. Bonded through accountability. But I wonder if there are any other like-minded ladies who need to hit pause right now. Anyone who can come over to binge watch The Sinner with me and devour the canister of chocolate-covered, caramel-filled, macadamia clusters I impulsively bought at Costco when I was really there for a fire OxiClean deal, all without plans to "work it off" the next day. You can't appreciate a sunny day without the occasional rain in the same way you can't appreciate six-pack abs without times where there's a bit more of you to love. I know, I know, exercise and diet are lifestyle changes. You shouldn't yo-yo because that's not good on your heart. I get it, but I'm not talking about drastic weight gains or losses, I'm just talking about a slight weight swing that supports Good Dough's pistachio and bacon donuts. Can't a girl get a break? It's hard enough being a mom who prioritizes her health and exercise, so is it so wrong to let yourself go for a few glorious months?? Oh, your cheat day is Saturday? Mine is September through December. Same.
Or am I completely wrong? Do you have any tips on how to avoid the winter rut? New workouts or gyms that keep you coming back for more? Or do you just let it happen, knowing your summer self will reemerge in a few months with a newfound motivation, ready to shed your literal winter coat? Let me know your secrets! I'll be over here, suspending my gym membership, and waiting on your advice.