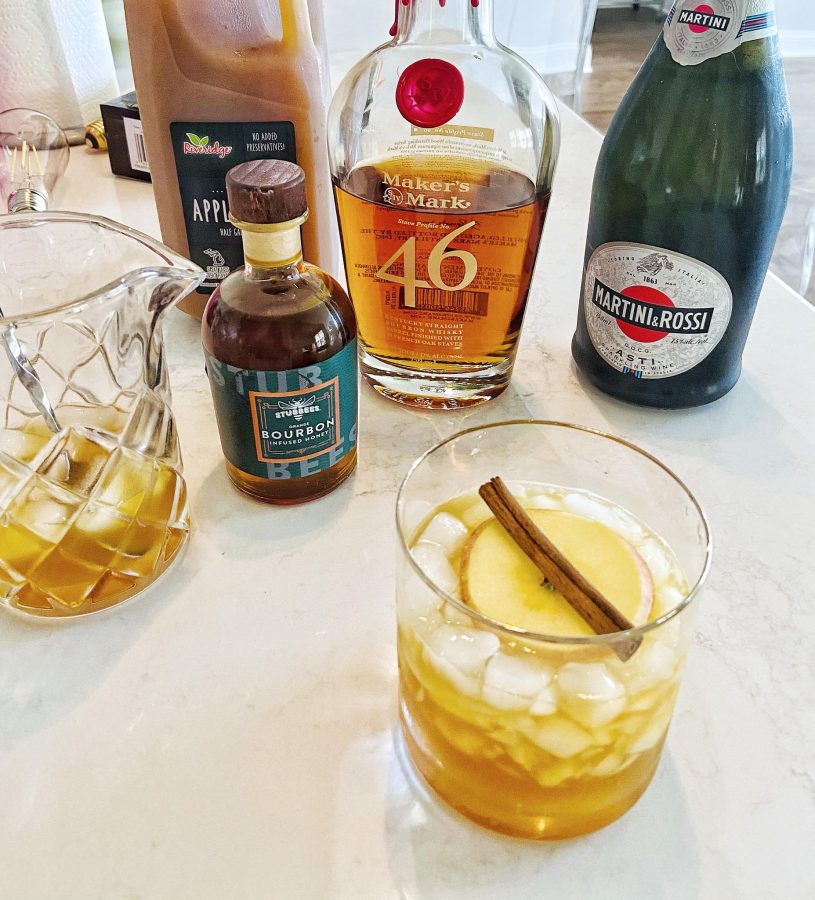 With so many foodies and cocktail enthusiasts on the Jacksonville Mom team, we feel like it's only fair to start our ultimate fall drink recipe, and we're not talking anything pumpkin spice. Oh, and don't worry, we won't add a 13-chapter life story before each one. Without further ado, here is a twist on the O.G. Hot Toddy recipe featuring a fall favorite — apple cider.
Fall in the 'Bourbs (or Not-So-Hot Toddy)
Ingredients:
1 tsp. Bourbon Honey from Stubbees
4 dashes of Black Walnut Bitters
3 oz. of bourbon
5–6 oz. of Apple Cider
Splash of champagne
Apple slice and cinnamon stick for garnish
Directions: In a mixing glass filled with ice, add honey, bourbon, bitters, and apple cider and stir. Strain into a glass filled with ice. Top with a splash of champagne. Add in the apple and cinnamon stick to garnish. Makes two drinks or one large with no judgment.