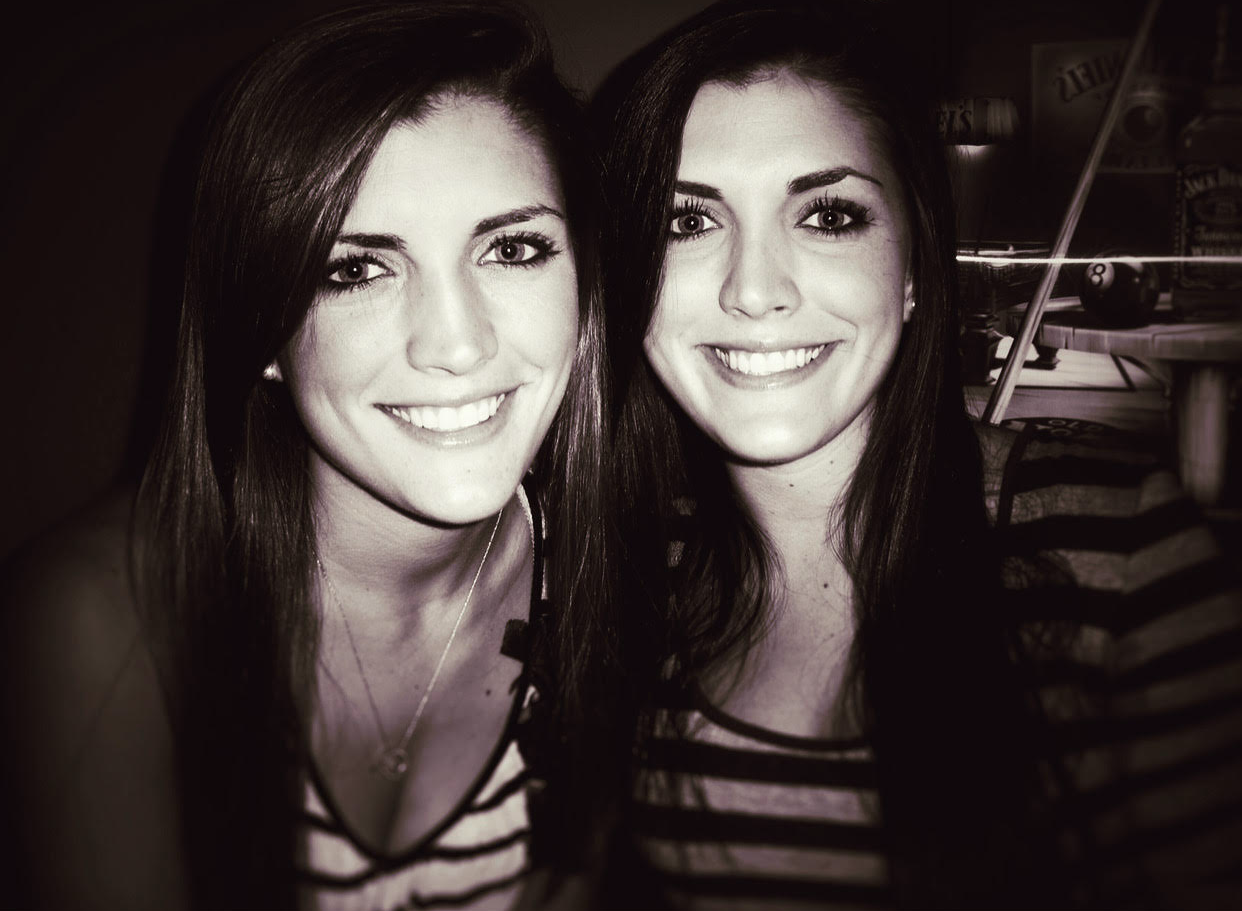 Day in and day out, year after year, mothers give so much of themselves to everyone around them. The bulk of their days revolve around others, and they don't usually ask for much in return — maybe just a solo trip to Target every now and then. From dropoffs to mealtimes to schoolwork, mothers simply do it all, and the majority of the time, they do it all without being asked.
In addition to all of those mundane tasks, there is something else mothers do without being asked. They grieve. Mothers all over the world are grieving while still being heavily needed around the clock by the ones they love the most, their children. We need to have a space for them. We need to let those grieving mothers know that they are not alone, in motherhood and in grief.
If you're at all familiar with grief, you know it's like most things in life, complicated, and the same goes for motherhood. So, what happens when you combine the two? Well, let's just say it's complicated.
When I first became a mother at 25 years old, I was all too familiar with grief. Tragically, I became a twinless twin at 20, so grief, trauma, and mental health were not new to me — but motherhood was. Like many new moms, I found myself feeling lost, but I didn't know why. All I ever wanted was to be a mom, and I adored my child more than words can ever describe. So, why did I feel this way?
After years of work, both personally and professionally, I found that I needed to put myself at a higher priority than I was, and with that came my grief, too. My grief is a part of me, and in order to be the best mother possible, I needed to put its needs alongside those of my children. This is much easier said than done, but over the years, I've learned how to better manage it.
Here enters that all-too-familiar phrase: Self-care. These words are used constantly in marketing strategies geared towards mothers because, well, we need it! We need to take care of ourselves if not now more than ever before, but we're already overworked, overstimulated, and overtired. Then add a pandemic to it all, and it's just, well, overwhelming.
There just aren't enough hours in the day. How are we supposed to drink enough water, have balanced meals, text friends back, remember important dates, and all of the other million things that make a "well-rounded person" in addition to being a mother and a griever? The short answer, we can't! But, the good news is that there are things we can do to emulate the best version of ourselves, grief and all.
With that being said, the most important piece of advice that I can give to a griever is the same advice I would give to a mother. Be confident. Be confident in your grief. Be confident in your parenting. It is so simple but so effective. I only wish someone had told me this years ago.
Confidence in grief looks a lot like confidence in motherhood. You stand by your decisions. You own them. No apologies. No explanations. You don't have to justify your grief to anyone just like you don't have to justify your parenting decisions. You are doing what is best for you and your family, period. If someone can't accept that then that is on them. If you do this, I can almost guarantee that you will be in a better mental place (even if it's just slightly) because you will be giving your grief what it needs.
Grief's needs are a lot like a child's needs. It needs to be heard, it needs your attention, and it needs your response. Once you start to listen to it, you will be better able to take care of it.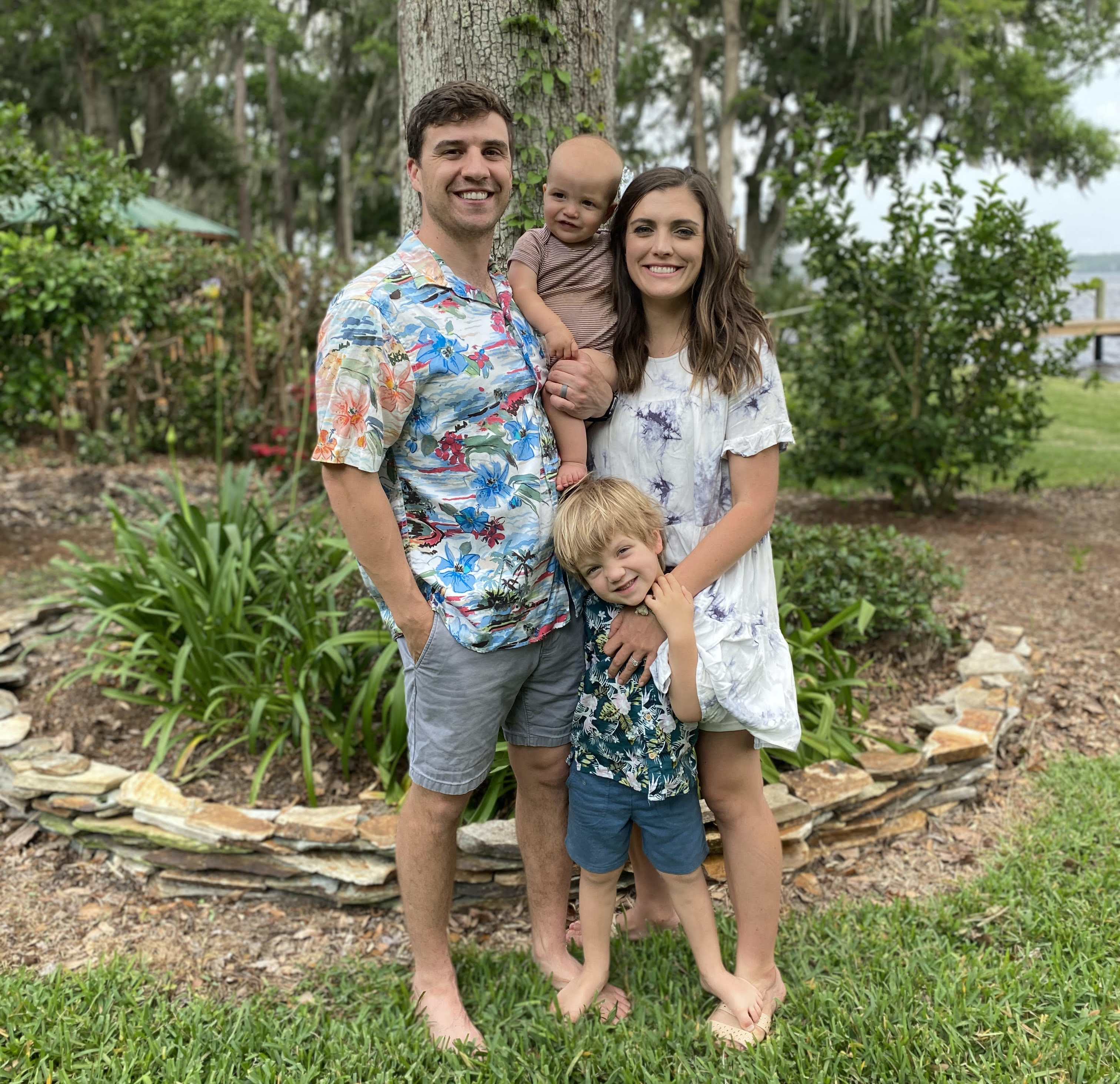 So this holiday season and throughout the years to come, my greatest hope for those grieving is that they find a space that welcomes their grief and their happiness, their pains, and their joys. A space that is free of judgment. A space that comforts them when comforting doesn't seem possible.
Today, I can say with confidence that I am a happy mother of two little boys with a little girl on the way. I feel joy every single day, and I also feel immense pain. I am a firm believer that you can hold both. I believe that grief is not one-size-fits-all and that the way that you choose to grieve does not reflect the love you have for the one you've lost. I believe that you do not need to prove your pain to anyone. I believe that grief is a lifelong journey, and that happiness is not only allowed, but also encouraged. I believe in life after grief and a happy one at that.
About the Author
Amy Buckley is the founder of Lemonade Instead, a grief resource and blog written by Amy, a twinless twin, focused on remaining positive despite life's lemons. Amy writes about her personal experiences with grief, trauma, and mental health. She also holds a Master's degree in Clinical Social Work and has previously worked as a therapist. Amy created this platform with the idea of encouraging a space for both pain and joy because she believes they can coexist. She is currently a Navy wife and a stay-at-home mom to two boys with a little girl on the way. Born and raised in Jacksonville, Amy is happy to still call it her home.