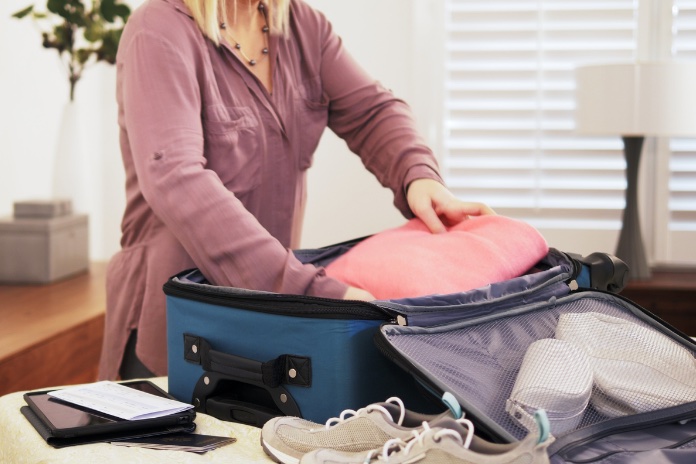 My husband travels off and on for six months a year. When he gets home from his work trips, I'm normally pretty spent. I work full time and have 3- and 10-year-old boys. By the time we get home from soccer, have dinner, get cleaned up, make lunches for the following day and wind down for bed, it's after 9 p.m. Add that my 3-year-old sleeps with me, so "me time" is limited at this point in our lives.
Earlier this year, I had an epiphany and figured out a way to get more "me time." What if I got away for a night or two to relax and refresh? My husband was fully supportive, and now, it's something I look forward to while he gets to spend some quality time alone with the boys since he misses quite a bit from being gone a lot.
While it's too short to call it a vacation, and I've barely crossed the county line, it does wonders for my well-being. Parenting solo is hard. I envy others who have more normal schedules. I am fortunate to have an amazing support system of family, friends, and neighbors. But, when I'm by myself for a few weeks at a time, it's easy to run myself ragged and get run down. Then it can take a toll on everyone.
I'm fortunate to have my father's riverfront condo about an hour south of here. I pack a small bag, my laptop, and my sneakers and head out on my mini-break. I also use hotel points from time to time if I just want to be alone. I may schedule a massage, go for a long walk on the beach, or dine out by myself. Sometimes I do nothing at all and watch whatever the latest binge-worthy television show is. No screaming toddler, no dog to feed and walk, no practice, no meals to make, no baths… just a bed all to myself to catch up on much-needed rest.
By the end of my mini-break, I look forward to getting home to see the family and am in a much better place than when I left.