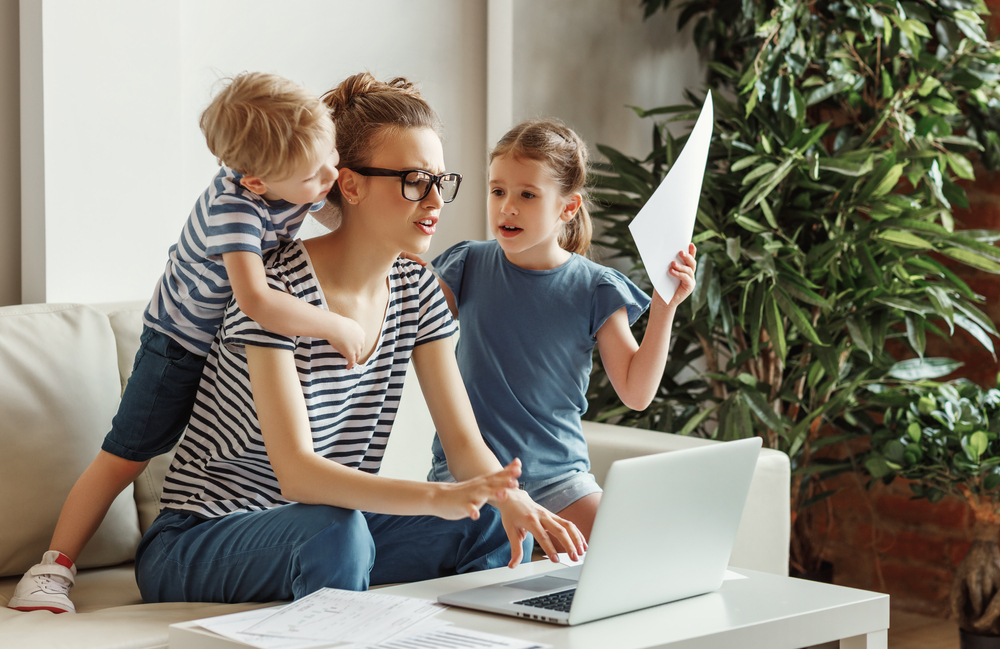 It's a weird and uncertain world we're living in — especially when it comes to working. I'm very fortunate to still have my job with little impact other than moving to a full-time, work-from-home scenario. In the beginning, I kept my morning routine intact, as I wasn't how sure how long it would last. Fast forward eight months, and it's hard to recall what my morning routine ever was.
The days of setting my alarm, washing and drying my hair or using my dry shampoo, putting on makeup, choosing the right work attire, getting the kids situated and off to school, and eventually rushing to the office, are over. At least for the time being.
My new normal is to let the kids wake me (unless I have an early meeting), do the bare minimum in the bathroom, throw on workout clothes, get the kids' lunches made and them off to school, make the short walk into my office, power up my laptop and start my day. If I'm honest, sometimes I forget to even brush my teeth or check for bags under my eyes. Next thing you know I'm on my fourth video conference call, and I haven't even looked in the mirror.
I don't want to assume this is the norm for everyone, but I have definitely seen coworkers looking just as unkempt as me. While others look as polished as they did every day in the office. So, this begs the question: Will I ever dress up and put makeup on again now that my coworkers have seen me at my worst? They've seen me with bedhead and without makeup. They've seen me with hair that hasn't been washed in countless days. They've seen me in tank tops, T-shirts, and yoga pants. They've seen me in my messy office. They've seen my children barge in uninvited. They've watched me eat breakfast and lunch, and even dinner some nights. They've seen my cat jump on my lap and disrupt the meeting. I realize it's not the end of the world, but it feels like Groundhog Day (the movie), and I'm stuck in a work-from-home rut.
The pandemic has been stressful for multiple reasons — I'm sure we all have our own. The one bright side has been slowing down a little, being home more, and not having to commute to and from work. Though the days feel longer working from home. There's no chit-chat around the watercooler. Breakfast is easy to skip. There's less getting up and walking around, and certainly less grabbing a quick bite to eat with friends from a nearby restaurant. Overall, there seem to be more meetings that start earlier and end later because, well, there is no real start and end time anymore, and it's very easy to join yet another call.
It's easy to forget what working in an office was like except that it required a lot more effort — especially in the mornings. If and when we do go back, do I have to go back to caring what I looked like in the office, now that it's clear to my colleagues I've given up all sorts of caring about what I look like at home? I guess time will tell.