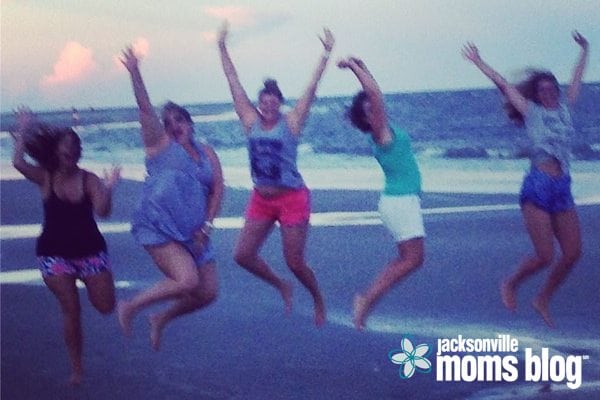 Dear Kids,
I promise it's not you… it's me. I love you, but I've gotta love me, too.
Yes, I wrote that. It's true. As moms, we tend to think of ourselves last, but two years ago, I put my foot down. I need a break, too. For myself, my sanity and my well being. Honestly, for my kids, too.
I'm with them 24/7. My husband is gone most of the year with his job. I don't often get a break, and when I do, it's a potty break, and I have tiny hands reaching under the bathroom door because I closed it… remember this? Or someone is crying because I locked the door. There went my two minutes of peace.
Kids get a spring break, so why can't we? A few friends and I have started gathering for a mom-cation of sorts. Every year, the weekend before school starts, we meet (kid-free!) at a condo for the weekend — it's literally the most glorious weekend! We eat, drink, spend time at the beach and the pool, eat again, play cards and SLEEP. Glorious, uninterrupted sleep! No one is calling our name unless it's to ask if we need a refill of champagne.
I've learned taking a simple trip, or even a staycation, can rejuvenate me. It doesn't even need to be out of town — sending the kids overnight to their grandparents' house so I can have one night off has done wonders for me. I've let go of the mentality that I need to do it all, and it's amazing how refreshing it feels.
I come back refreshed, renewed and craving to be around my kids. They need this, too. They yearn for the moment I come back. It's a win-win!
So for now, I'll count down the months until August rolls around. Not because it's when school starts, but because that's when I get to rejuvenate.
From one mom to another, DO IT! Take the time to love yourself, too.  You'll thank me — and so will your kids.
Love you (but working on loving myself right now),
Patricia