It's that time of year again! Time to get off the treadmills, skip the gym and get outdoors to run and enjoy the cooling fall temps. Fortunately for us, Jacksonville is a city of many different scenic landscapes, from the St. John's River to the beautiful Atlantic Coast, so you will never get bored on your runs. I've lived in Jacksonville for almost ten years now and have had the opportunity to try out many of the best-running destinations that Jacksonville has to offer, so I'm sharing my top 5 below. For me, running is my "me" time – my time to get away and enjoy the peace and quiet – so I usually try to run without kids, but most of the destinations below are jogging stroller friendly.
Top Five Running Spots
Downtown
The downtown north and south bank river walks offer peaceful paths along the water and beautiful views in the evening while the sun is setting. You can connect them by running over the Acosta and Main Street bridges. This loop not only gives you great views of skyscrapers and the St. John's River, but it's also a great way to get in some steep hill work! Here is the loop I do when I run downtown (double it for 3 miles!)
Guana River State Park
Located on A1A between St. Augustine and Jacksonville, Guana State Park is a great spot when you need a change of pace and want to run on a different surface. Guana has over 9 miles of trails, and you're sure to spot a deer or two along the way. Not only is trail running good for the soul, but you'll also get a great full body workout because you're using a wider range of muscles. Just remember to watch your step! It can get bumpy with all of the roots and uneven surfaces, but for me that makes it more thrilling!
Beauclerc/Scott Mill Road
If you've run the Jacksonville Bank Marathon or the Thanksgiving Day Half Marathon, then I'm sure you've enjoyed the great scenery of Beauclerc and Scott Mill Road. With large oaks, magnolia trees, and maple trees to shade the way, these two roads offer a very shady and flat course. You don't, however, have to run a marathon to enjoy this beautiful scenery. You can get there by starting at 1st Place Sports on Baymeadows Road then follow my 7-mile route.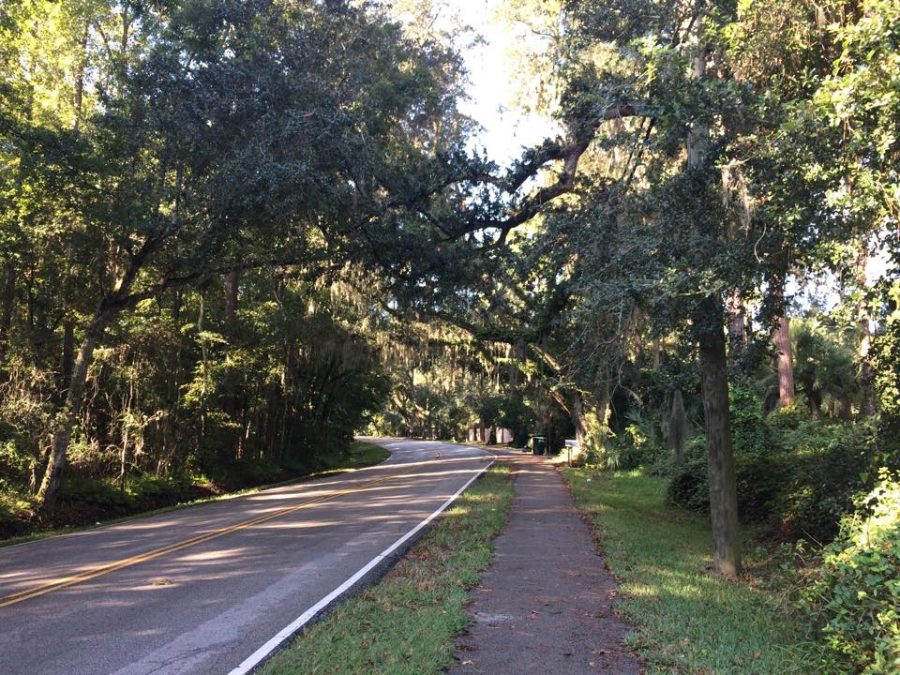 Ortega River
Ortega is one of the prettiest neighborhoods in Jacksonville and one of my favorite spots to run. If you stick to the Ortega River Run route that starts at St. Mark's Episcopal on Ortega Blvd., you will get a 5-mile loop filled with beautiful historic homes, shady streets and gorgeous river views.
Beaches
Last but not least, the beaches are perhaps my favorite spot to run in Jacksonville. I prefer Atlantic Beach to the other Jax beaches, mainly because you have more level surfaces with hard packed sand during low tide. I try to schedule my runs early morning so I can catch the sunrise. Many experts say that as long as you avoid running on the loose, soft sand, running on the beach can be better for your joints than concrete and other hard surfaces.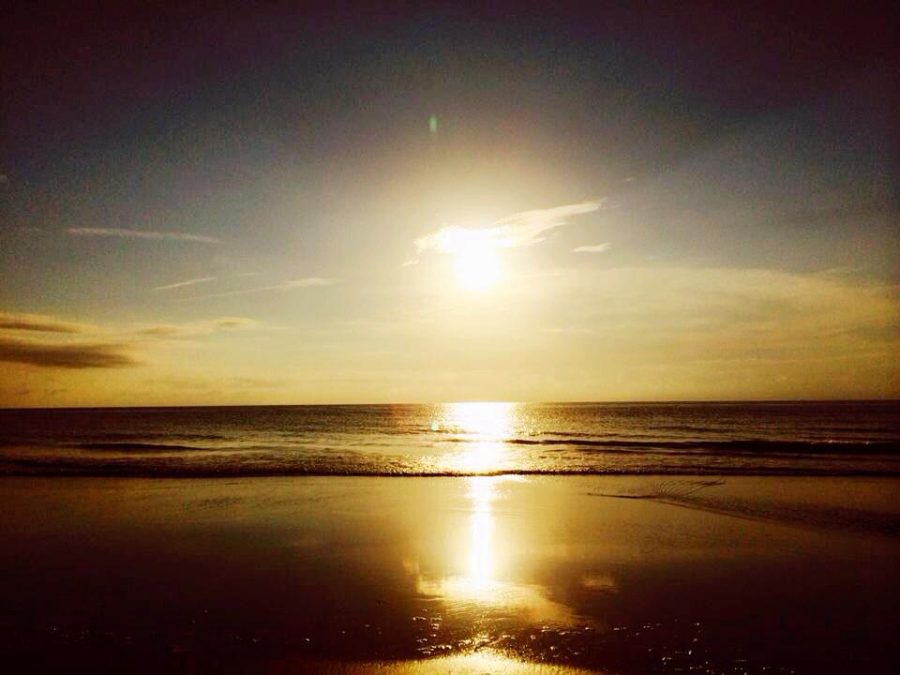 Some notable honorable mentions include Fort Caroline National Memorial and the Timucuan Preserve, Hanna Park (you can get here by running down Atlantic Beach, so you get the best of both worlds, trail and beach!) and the Black Creek Trail in Orange Park. Sometimes it's difficult to even get a run in, much less making it to your favorite spot to do so. With the falling temps and changing leaves (kind of), this is the time of year when it's enjoyable just to plop the kids in the stroller and run no matter where you are. But if you can find the time, I highly recommend changing up your usual running routine and checking out one of my favorite spots. Hopefully, you'll enjoy them as much as I do!
What's your favorite place to run in Jax?