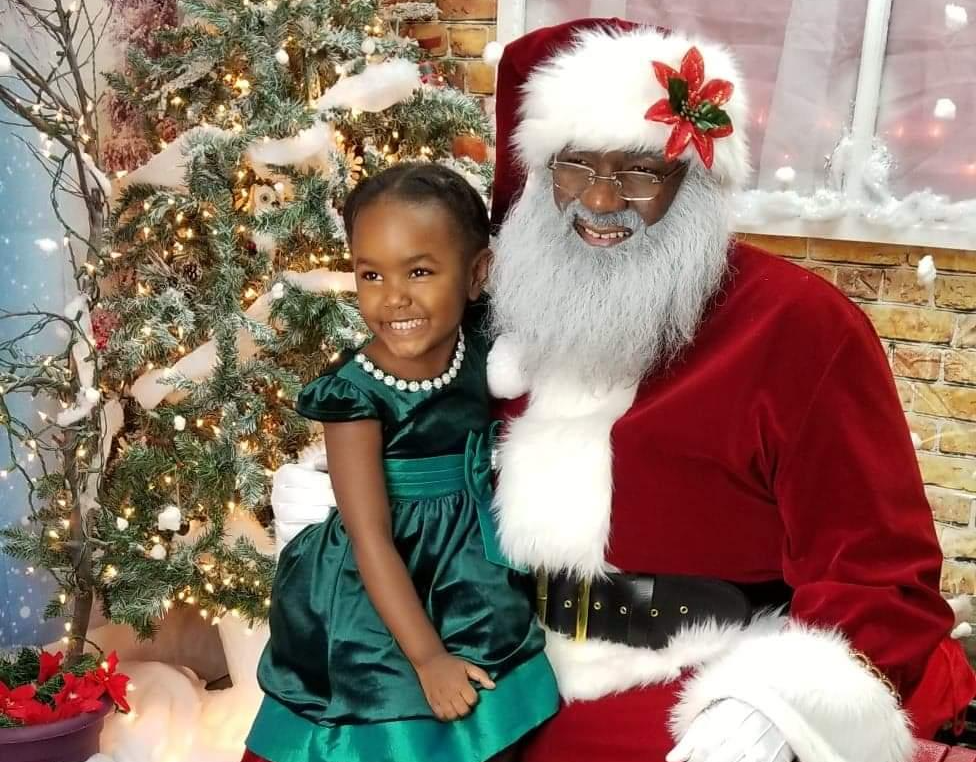 When I was growing up, there was no such thing as a Black Santa, at least not in my hometown. Being born in the '80s before Black Santa was a common entity meant that my mother took immense pains to paint every Santa's face in our household with brown paint and then try her best to paint their facial features of eyes, nose, and mouth. My mother wanted Santa to be just like her children and so did I. Representation was very important to her, and she made sure to instill the same values into my sister and me. More than anything, I wanted to be able to go to the mall or business that was sponsoring Santa and visit a Santa that looked like me, just like the children of Caucasian heritage did. Sadly, my childhood dreams were crushed and I never saw a real-life "Santa" who looked like me.
After having my daughter Audrey, I looked for a Black Santa during her first Christmas, and unfortunately, I wasn't able to find one. Fast forward a year later and another baby later (my son Mason had been born), and I searched Google for Black Santa and again couldn't locate one in Jacksonville, so I asked in a local swip-swap group page on Facebook. My post received a lot of unhelpful (and some rude) comments that aren't worth recounting and to the point the admin was forced to turn off the comment section because the "being kind" guidelines were repeatedly violated. However, I did receive several messages from the Jacksonville community with some helpful leads and others asking me to let them know if I found one because they also wanted to take their children to a Santa that reflected them.
It is so important for my children to love the skin they are in, and representation always matters. While fostering self-love in my children, I want them to have positive role models who look like them. Santa should reflect the world we live in and just as the world is diverse, Santa should be diverse and represent a multitude of children that reflect society at large. Children should see themselves reflected in society, as it helps build self-esteem. Santa doesn't have to be white only; Santa can be as diverse as the world we live in. It is important for black children to see a Santa who looks like them, and it's important for kids of other races to see that Santa can be black, too.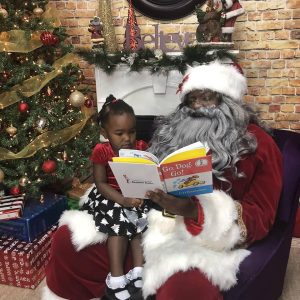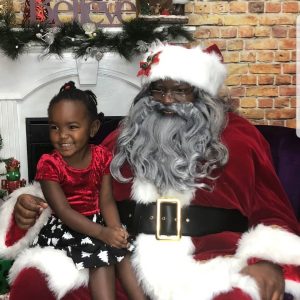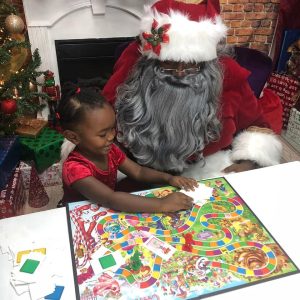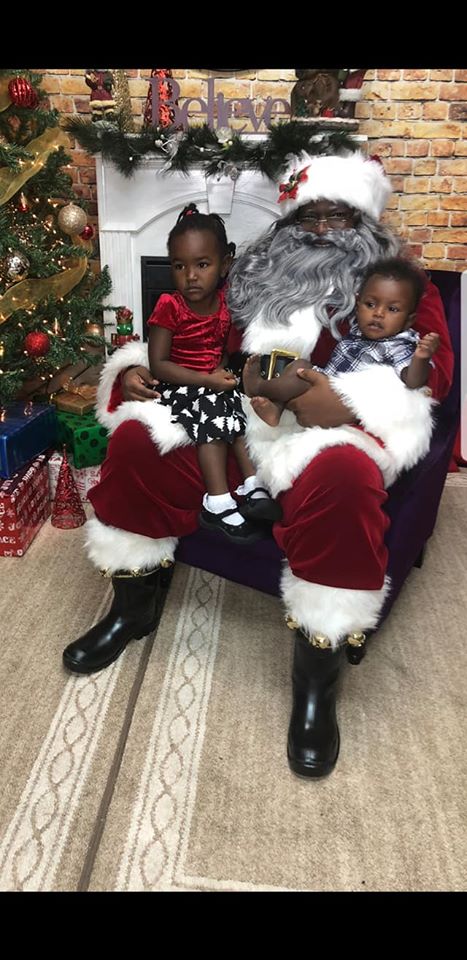 Black Santa is important to me because I want my children to know goodness and magic doesn't have to come with a white face. Children get excited about people who they can visually identify with, and they should know that Santa can be black, white, Asian, Latino, or whatever you want Santa to be. I want them to grow up seeing the importance of positive representation and diversity all the time. I want them to see images that represent them so they can associate positive attributes with those other than Mommy, Daddy, and other family members.
I try as much as I can to center blackness in my household so that my children can identify and feel a sense of responsibility and belonging. Part of that is presenting to them traditions and experiences in which blackness is the norm. Black Santa seems like one great way to do that. It is best to expose children to racial mirrors in every way we can. I like my children to see as many racial mirrors as possible in all areas and aspects of their lives. I want to show them it's possible to do anything he or she wants but also have them witness people who look like them demonstrating a variety of positive attributes or professions, as well. Exposing my children to a Black Santa is important for identity development, promoting healthy self-esteem, and teaching them that black men can be idolized for doing positive things for children in the community. I don't want my children to not see people who look like them doing positive things. I don't want my children to wonder where the images are that reflect them. Additionally, I want my children to have relatability in their Santa. My daughter wants a baby doll who looks like her in the same way she wants Santa to look like her. Kids need to see themselves in their heroes. Click here to find Black Santa Directory to help you find a Black Santa near you.
Last year, my Facebook post led me to Black Santa Jax, founded by a locally-owned and black-owned business. We chose the experience package, which included 30 minutes with Santa. At almost 3, all my daughter wanted to do was play Candyland with Santa. And she did end up having that special experience with him.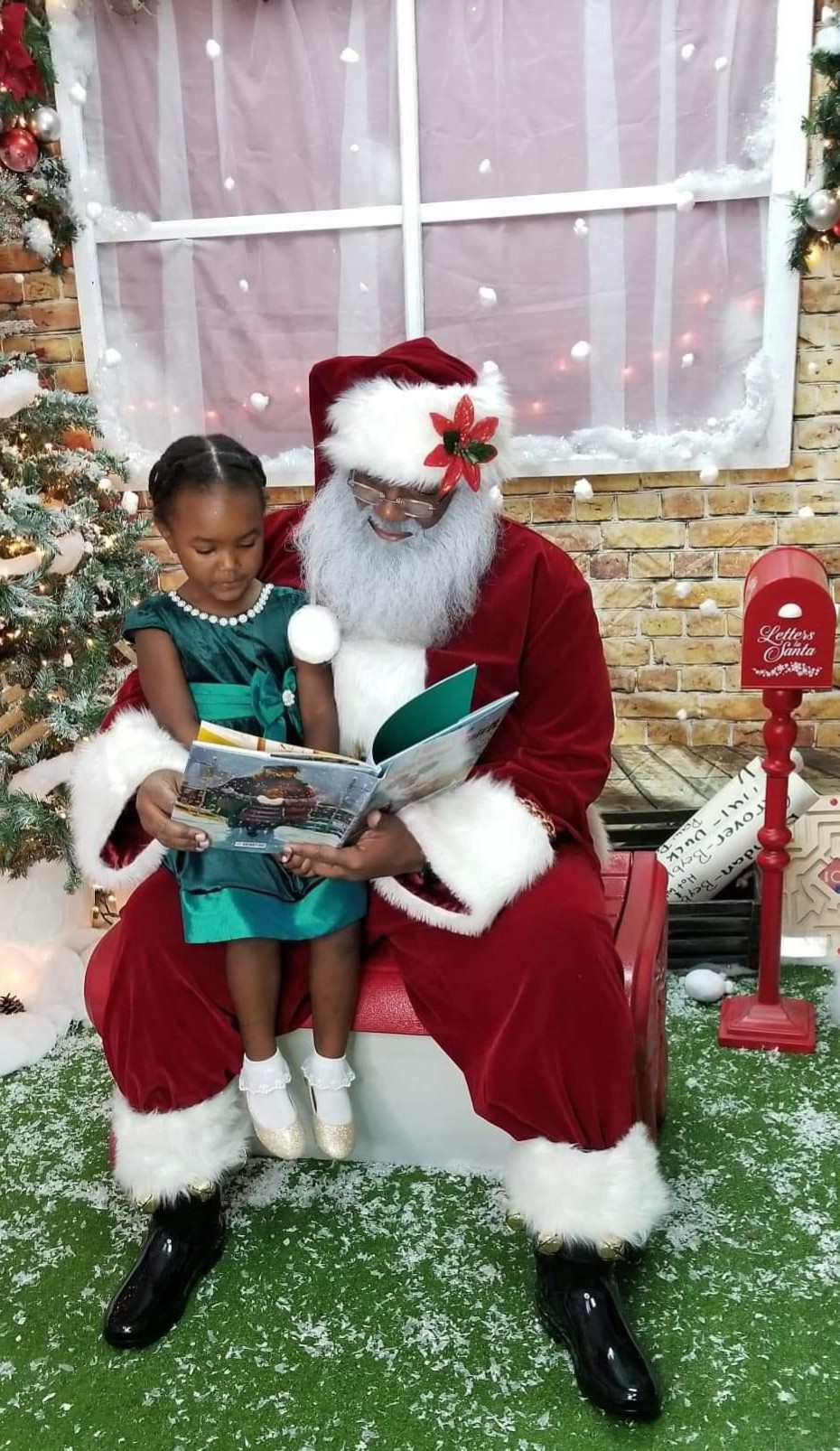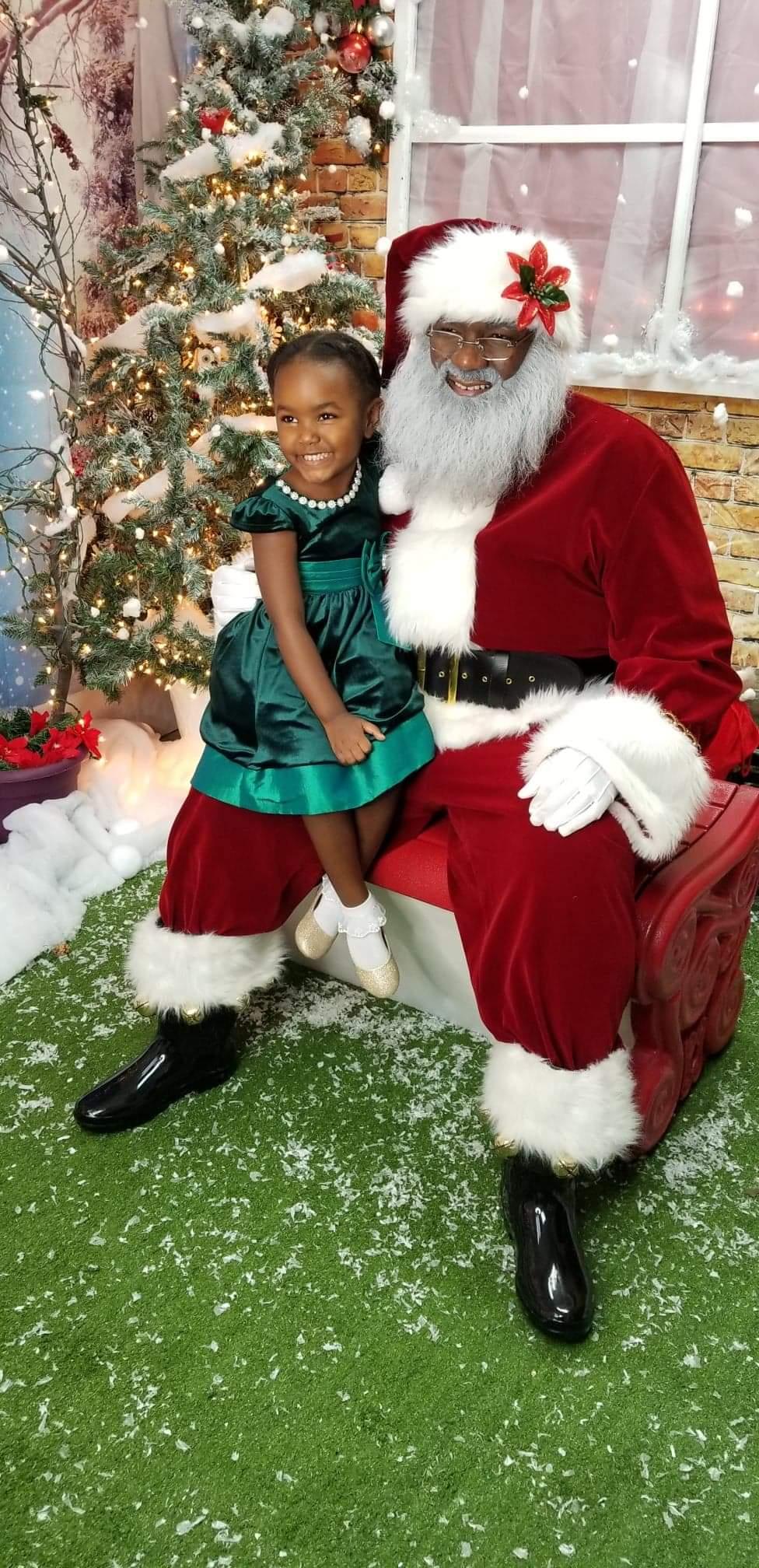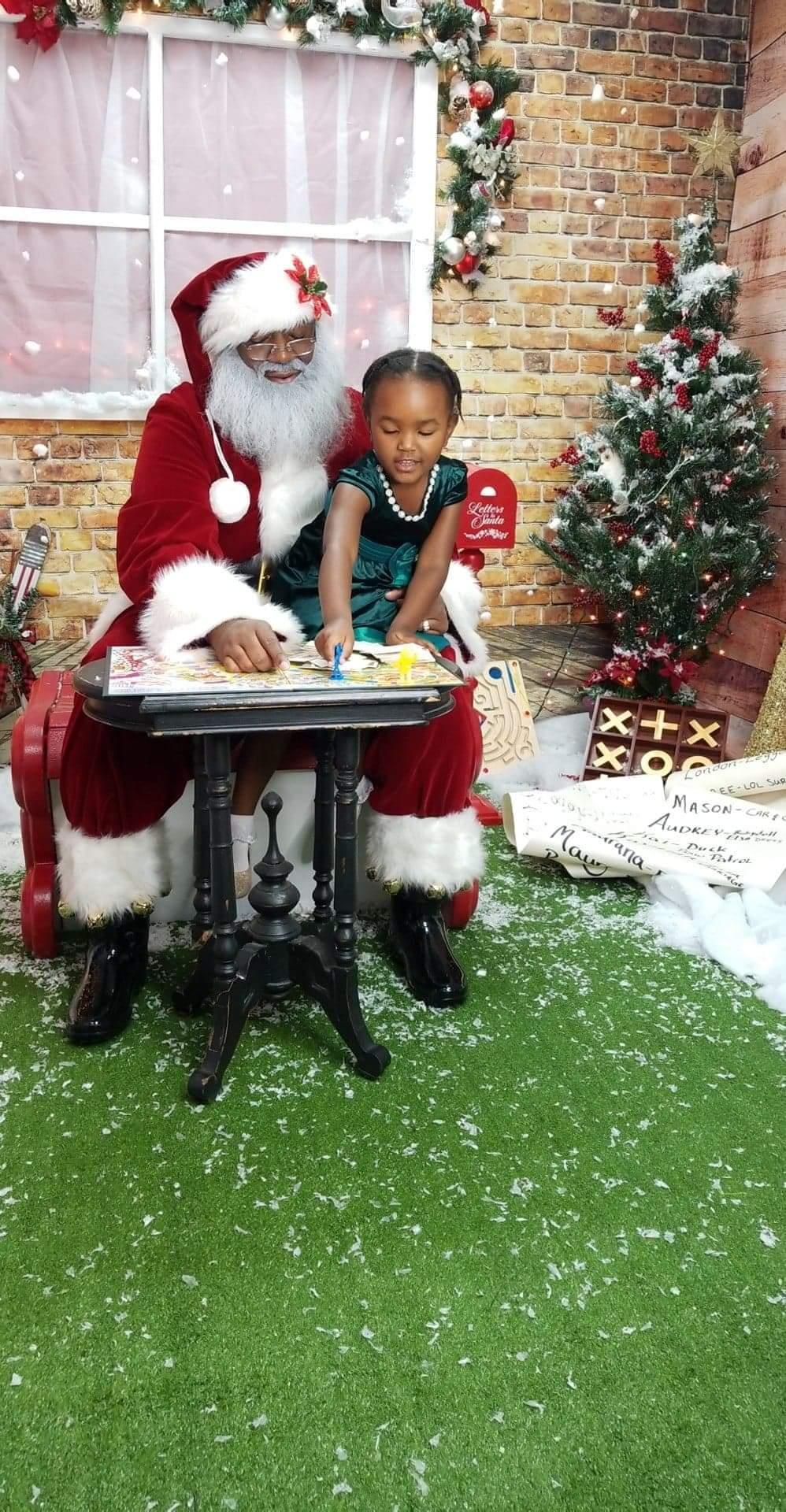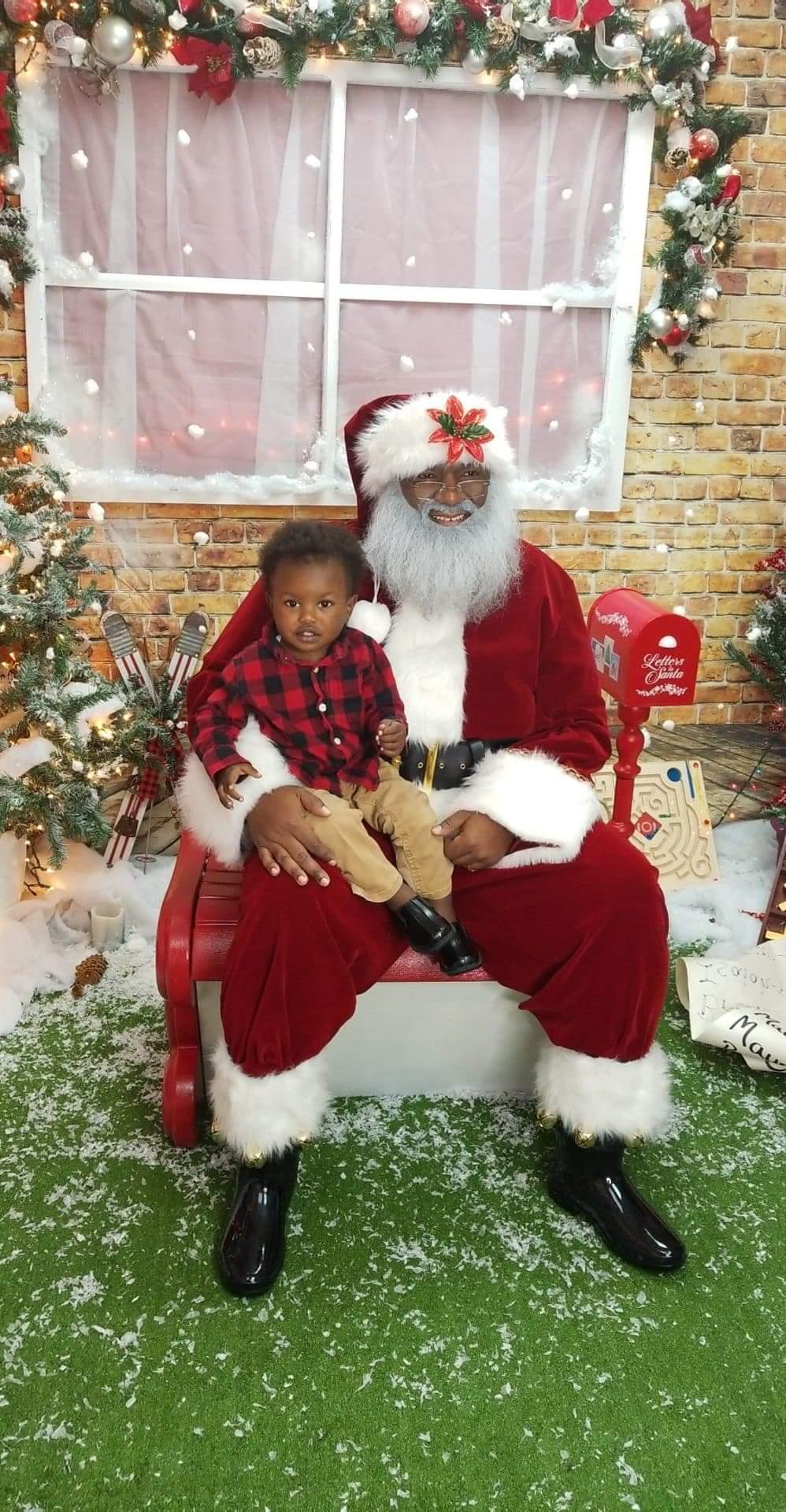 Audrey calls Black Santa "Chocolate Santa" and Caucasian Santa "Vanilla Santa." Chocolate Santa is extra special to her because he looks like her and her family members. We don't have to be exclusive to be inclusive.