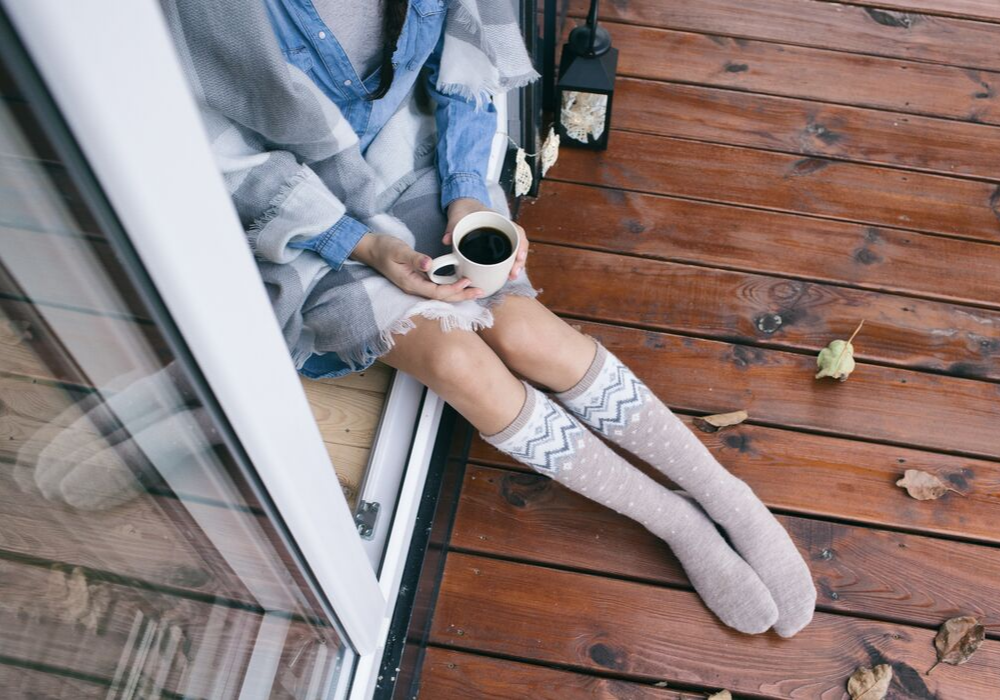 Apple picking. Hayrides. Warm apple cider. Flannel. Blanket scarves. Cozy. Pumpkin spice. Colorful leaves. Crisp, cool air. 
Doesn't that list make you feel cozy and peaceful? It sounds like everything wonderful about fall — well, fall anywhere but the South.
Southern Fall: Mosquitos. Sweating in the flannel you insisted everyone wear to the pumpkin patch for family photos. Moldy jack-o'-lanterns a mere two days after carving them because it's still 90 degrees outside. Iced pumpkin spice lattes. 
Despite growing up in Southern California and never experiencing seasonal changes (it rains a few days in December, sometimes!) I was thoroughly spoiled by fall and all things autumnal during my 10 years in Northern Virginia. For the first time, I wrapped a cozy scarf around my neck, wore boots for warmth and not just for style, and partook of the best fall had to offer. It was like a Hallmark movie come to life. Weekends were filled with leisurely drives through the changing leaves, apple picking and munching on cider donuts, making applesauce, and visiting corn mazes. 
When we moved to Jacksonville, I was looking forward to not shoveling snow all winter. But as September slipped into October, then November, and I was sweating through my stubbornly ordered hot PSLs (pumpkin spice lattes, for those not intimately familiar with autumnal terminology), I realized I was going to have to make fall come to me. 
Here are my suggestions for surviving (and thriving) through a traditional hot Southern fall:
Embrace the iced pumpkin beverages: Nothing makes you feel less in the spirit of fall than sweating and trying to drink a hot latte. Starbucks has the Pumpkin Cream Cold Brew right now that screams fall, and iced PSLs are pretty good. Cold pumpkin beers are also a solid choice. Save the hot beverage for when it drops below 67 degrees.
Layer that flannel: Bring back the '90s by tying your autumnal flannel around your waist. Don't put it on, and definitely don't button it up.
The smell of the season: Get that apple cider or pumpkin candle burning — you will instantly feel more festive. If artificial scents bother you, make apple butter or applesauce in your slow cooker. Your house will smell amazing and you will have delicious food to show for it! 
Decorative gourd season: Festoon your home with pumpkins and signs about hayrides and cider. Write "It's Fall, Y'all!" on your letterboard.
Short-sleeved shirts are your friend: There are short-sleeved shirts for your kids that say things about leaves and Halloween. Buy those. Don't be me, the mom with the sweaty, red-faced kid at the pumpkin patch.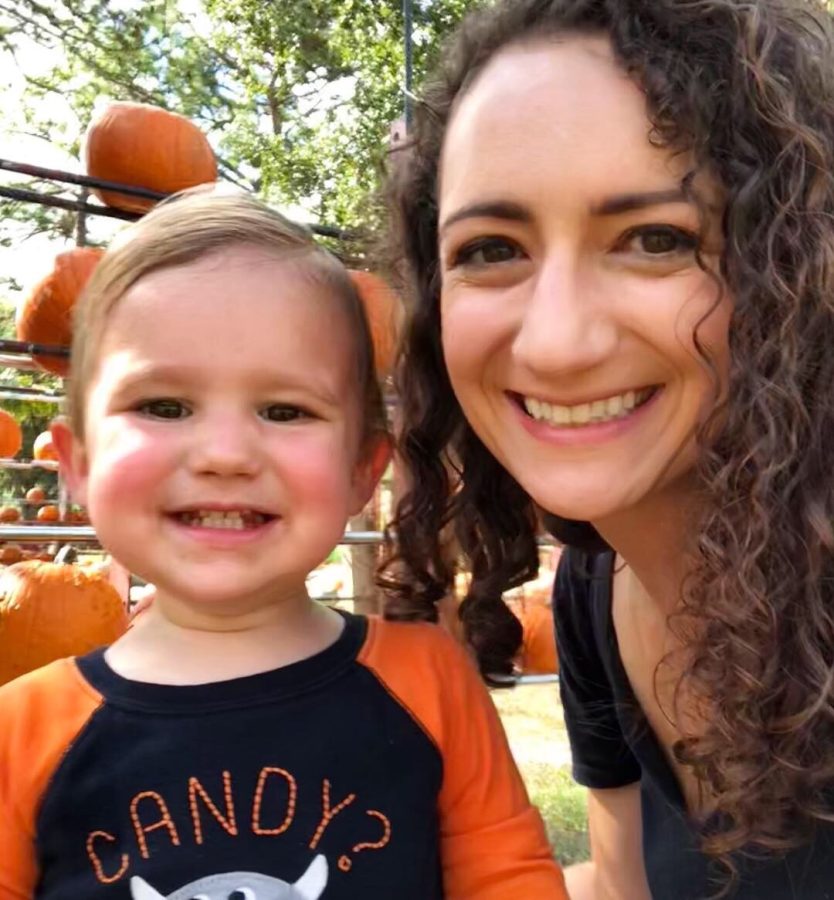 Halloween costumes: On a similar note, bypass the fleece Halloween costumes for your kids, too. Trust me.
Scarves: Avoid the blanket scarves for now. Go lightweight, and make sure your layers  are lightweight, too. 
Visit the pumpkin patch: We may not have any apple picking in Jacksonville, but there is no lack of fall festivals and traditional activities from pumpkin patches to corn mazes. Check out the list here!
Food: Break out traditional fall recipes to get into the spirit. You may not want soup when it's still 90 degrees out, but I've found that chili is pretty good year-round. You can always crank down the AC a few degrees. Pumpkin bread, apple pie, cookies — nothing to me says fall more than baking. 
Feel smug thinking about all that snow you won't be shoveling: Consider all the times you never have to get your children to wear snow gear or keep track of mittens! No making sure the snow is off the top of your car as well as the sides. No shoveling out your car. No driving in treacherous icy conditions to work. While your relatives in the North will be posting about blizzards in April, we will be taking advantage of the refreshing weather with picnics and zoo days.
Seize the day: Florida loves to tease you with its fall weather. If you walk outside one morning and think, "Hey, it's pretty nice out today!" try to immediately plan an outdoor activity and take advantage. Because it's probably going to be 90 degrees and humid again tomorrow. 
What are your favorite fall activities here in the First Coast?