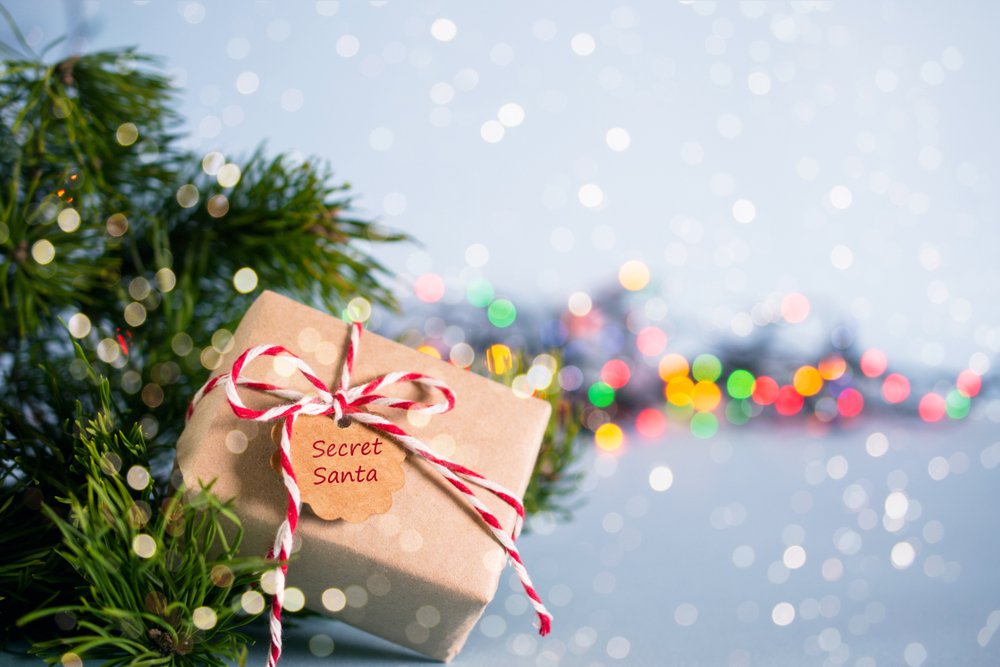 When I was in elementary school, my family started our Secret Santa tradition. It was my mom's idea because she wanted to facilitate the spirit of giving in my sister and me and didn't want us to be passive gift recipients on Christmas day.
The process went like this: We wrote names on pieces of paper that my mom put in a bowl from which we drew right after our Thanksgiving meal. We would use our own allowance money to buy the gifts, and initially, our gift budget was $20. My sister and I made sure to select our gift carefully, wrap it in Christmas-themed paper, and place it under the tree that we were responsible for decorating. I know in the beginning we needed help, but as time went on, we were doing the entire process independently.
We quickly discovered my mom's pattern of trying to get us to reveal who had who and pretending to tell us who she had. She would always guess whose name we had drawn — and we always felt that she was totally cheating. As the years came and went, we voted to increase the budget, and as our family grew, we also included my husband in the tradition. About 10 years ago, we stopped doing the old school "put the names in a bowl" method and now use Elfster to be assigned our Secret Santa recipient. Elfster is perfect seeing as we all live in different geographical locations and often don't celebrate Thanksgiving together anymore. All I needed to do was send a signup link or enter the email address of invitees. It's fast, free, and easy to use. You can ensure that you never draw yourself or your spouse by setting up draw restrictions. Elfster draws your Secret Santa, handles the notifications, and sends out your wish list that you create.
Currently, as our Secret Santa tradition continues 30 years later, only the adults participate, as the kids are still toddlers. My mom looks forward to including them when they are in elementary school so they, too, can begin giving as well as receiving on Christmas day.
Another benefit of Secret Santa is, as I have matured, I have noticed that my material desires have diminished, so Secret Santa has helped minimize receiving gifts that I don't want or value. It literally takes the guesswork out of gift buying. Naturally, kids watch what we do, and I am hoping they will also realize that they don't need a multitude of things on Christmas day. Hopefully, they will be happy with the revelation of their Secret Santa, opening a few presents, and spending the day with loved ones.
Do you and your family ever use the Secret Santa tradition?