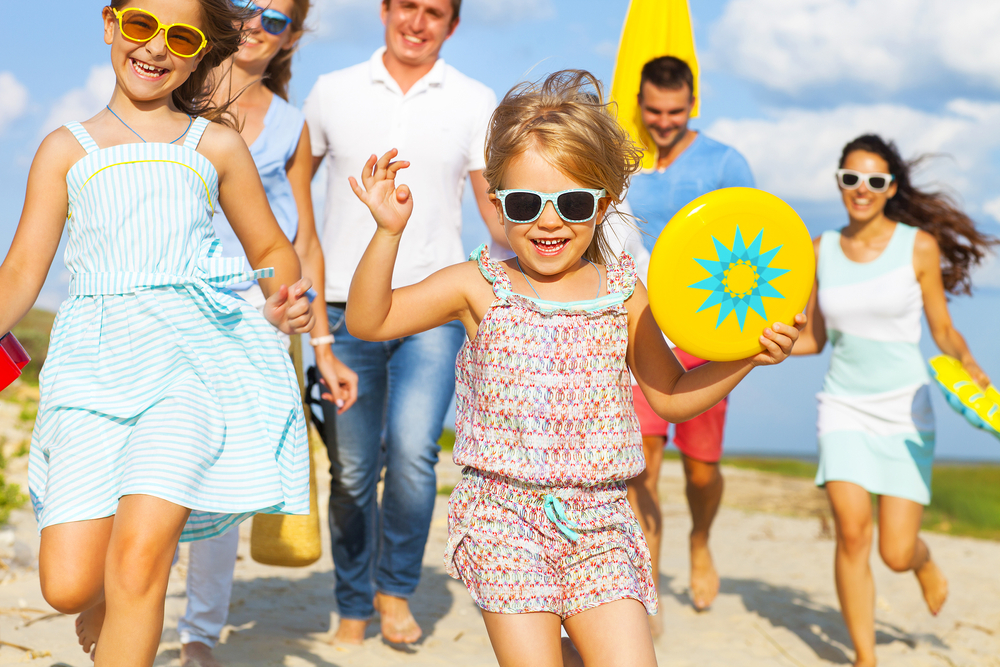 We are fortunate to live a few miles from the beach, and we take full advantage of that. My favorite time to go is late afternoon for a few hours until the sun sets — it's less crowded, a little cooler and so peaceful. With a 12-year-old and 5-year-old in tow, we need a lot of stuff to keep the boys busy, so I can try and find a few minutes to relax and soak up the sun. However, packing for the beach can be an exhausting endeavor! Here's a list of my top 20 must-have beach accessories (with photos below!) for my family.
Getting to the beach
A beach cart or wagon is essential for most families, and many moms have recommended a wagon like the Mac Sports beach wagon ($99). I love the ease and portability of the Mac wagon, which treks through the sand quite easily. Some have tables to keep your drinks out of the sand.
There are so many cute beach bags, but this mama needs one that can hold all the things. My go-to for look and functionality is Sun & Song's beach totes ($110) and recycled canvas wet bags ($27). Former Jacksonville resident, Kim Chronis, makes all the designs and patterns, and the colors are popping! My favorite design is Lisa's Shark Teeth Extra Large Tote Bag — named after her late sister's favorite hobby, shark teeth hunting. The hardest part will be choosing your favorite design. Side note: Bags can be tossed in the washing machine!
You can't go to the beach without a towel. Check out these cute personalized towels ($20+) from Personalization Mall. Hooded kids' towels, beach-ball-shaped towels, extra-large towels — everyone can show off their own towel personality. I just placed an order for a set of Family Character Towels. For Mom, check out this gorgeous towel ($35) from the local Aqua East Surf Shop.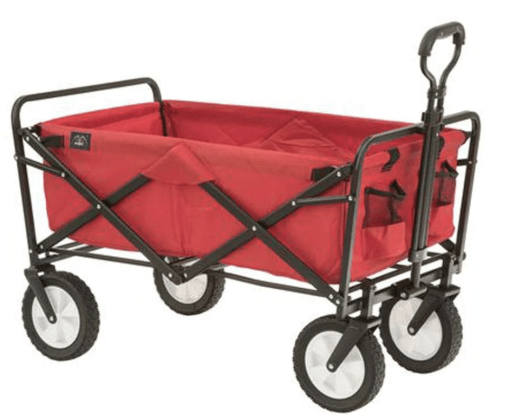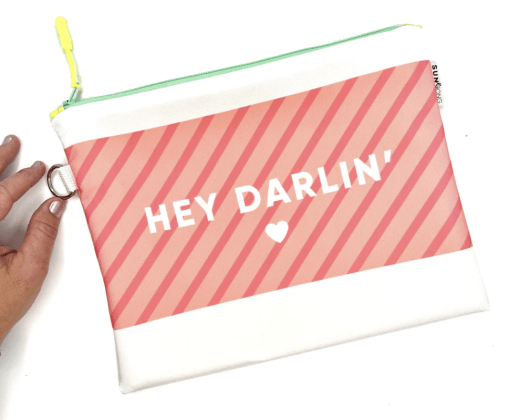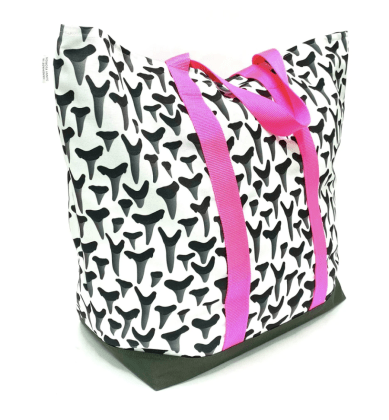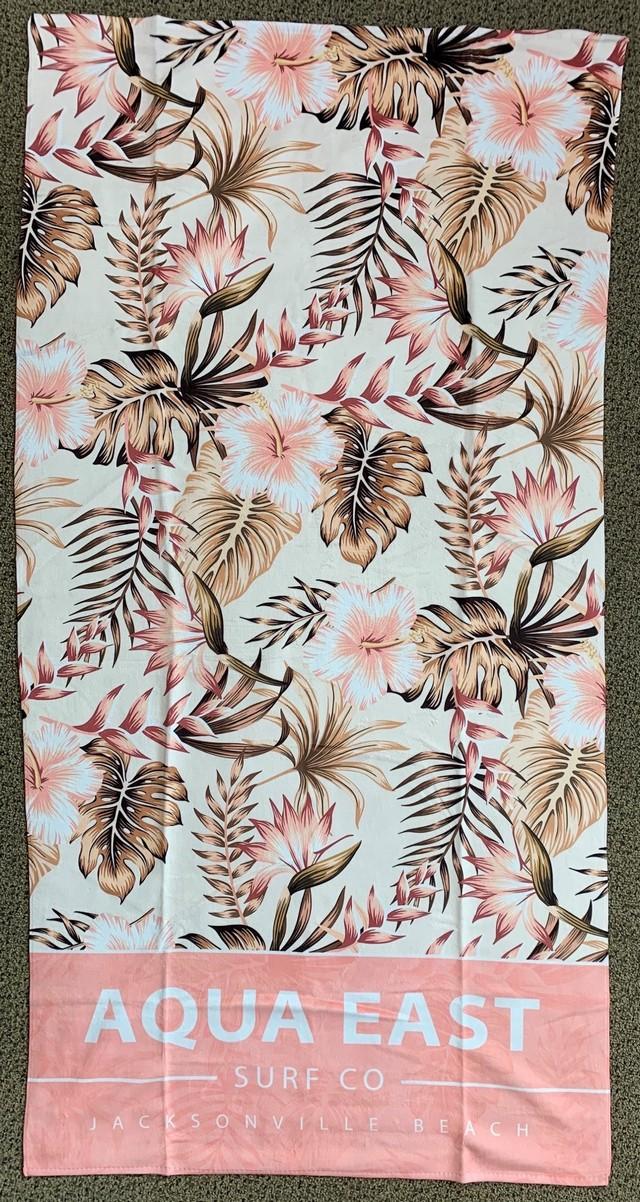 Setting up in the sand
With two young kids, I don't spend a lot of time sitting down, but when I do, I have a few solid beach chairs on hand. Tommy Bahama beach backpack chairs ($90) (cheaper at Costco for $43 but more options online and a warranty) adjust to five positions and lay flat. They come with a built-in cooler, cup holder, and another pocket pouch for snacks or magazines.
If you're going to be at the beach for more than an hour or two, an umbrella can be your best friend when you realize you've had enough sun. I'm a fan of L.L. Bean's Wind Challenger Umbrella ($89), with vents to let wind pass through plus easy to set up. Keep things like speakers, bags, and sunglasses from ever touching the sand with umbrella hooks, these 4-prong hooks ($6) are a solid option. 
No one likes sand in their PB&J, especially my 5-year-old. Enter the beach table. A friend had a Rio compact folding beach/camping table ($20), and I immediately added it to my Amazon cart that day. Comes with a little carrying bag and provides a sturdy spot for your water or cocktail.
No one wants to bring sand home from the beach, and thankfully someone was smart enough to come up with a sand-proof blanket! We've all stood up and shaken a towel or blanket only to have sand inevitably end up in someone's eyes. The CGear Sand-Free Mat ($114) is made from a one-way sift material originally designed for military use. It dries quickly and has rings, so you can fix it to the sand or ground.
A portable speaker with a fun playlist is also a must at the beach. One of my favorite stations to blast over my JBL Clip 2 Waterproof Portable Bluetooth Speaker ($65) is Yacht Radio. Don't let the small size fool you. Plus, it's covered in a waterproof fabric and easily clips on to just about anything to keep it off the sand.
Once you're at the beach, the last thing you want to worry about is your valuables getting wet, which is why a waterproof pouch can be a good idea. This pouch with waist strap (4-pack for $10) Think fanny pack for the beach but sleeker. Simply tuck your valuables inside, zip it up, and forget about them until you need them. Use it on the boat, at the pool, at the beach — even in the rain!
For those cool beachside evenings, consider an easy-to-use bonfire log! This Light 'n Go Bonfire Log ($13) is simple to light, even on a breezy night, and will keep you toasty for a few hours before it burns out and can be thrown away. Virtually no mess!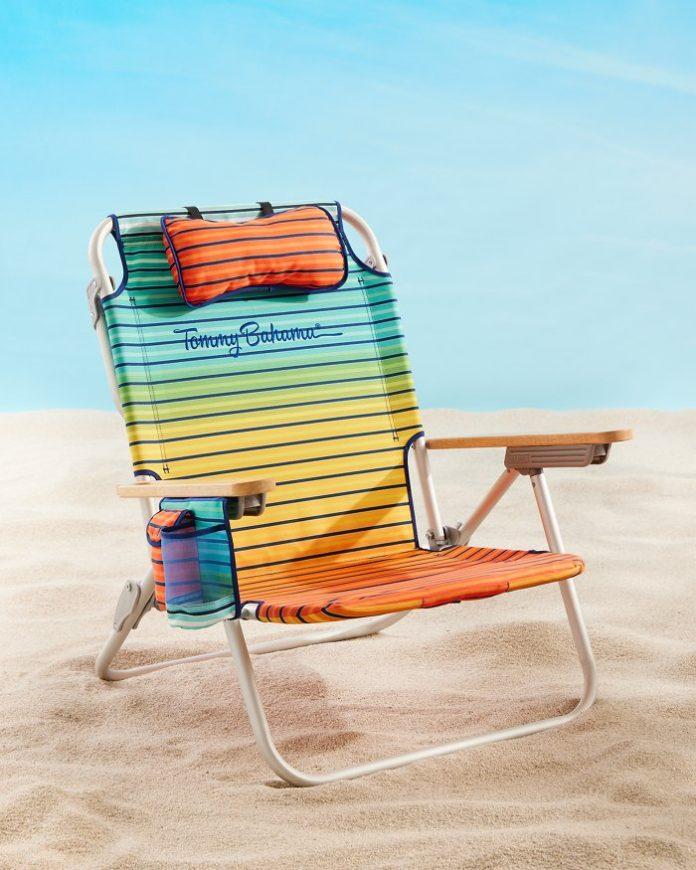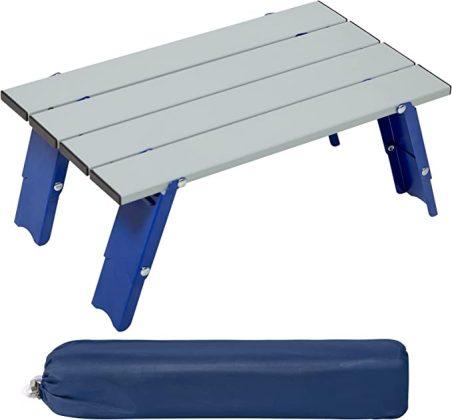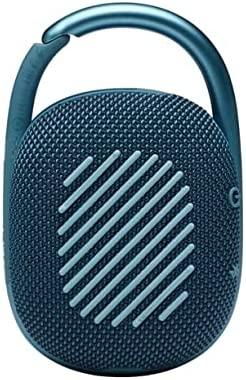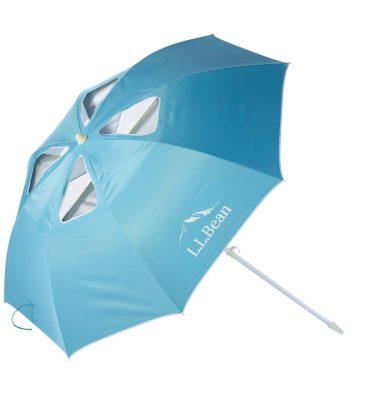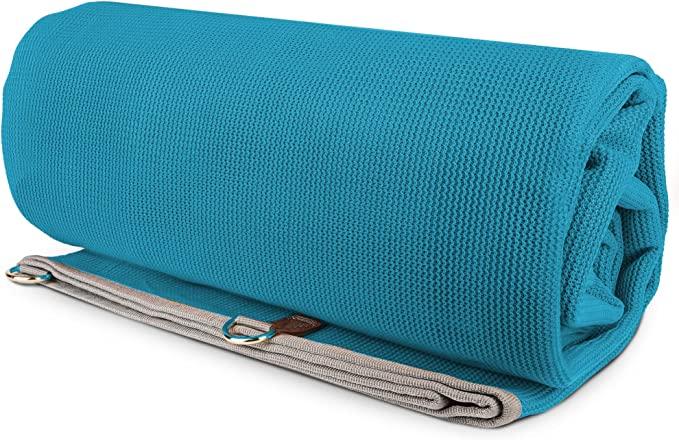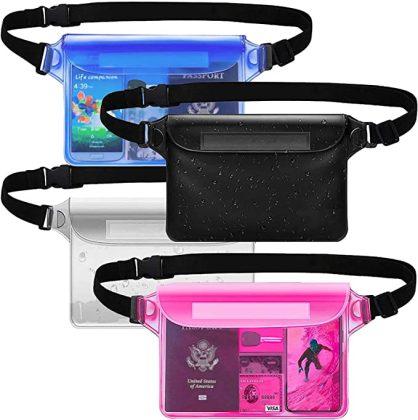 Protecting your family from the elements
Protecting your eyes is so important here in the Sunshine State, which is why children's sunglasses are a must. My 5-year-old thinks he's Joe Cool in these jet-black aviators by Babiators ($25). They are so freaking cute, but also functional. So many fun colors and designs to choose from and they are indestructible — even for a toddler. Why can't they make these for adults?
Shielding our face from the sun is critical for multiple reasons, so why not look stylish while doing so? I LOVE these trucker hats from Art4All. The one I wear the most is the colorful Sunset Surf hat ($30) which couldn't be more perfect for the beach. They're not your traditional hats — the artist uses batik, which is a wax-resistant dye technique to create images and patterns on fabric.
You can't have enough sunscreen in Florida. However, with so many brands out there, I am sticking to what Consumer Reports just announced (based on their research) as their best sunscreens of the year. They named a few without Oxybenzone which can enter the bloodstream. One was Hawaiian Tropic Tropic Sheer Touch Ultra Radiance — the smell takes me back to the beach in Maui and it was on their good list! They also named California Kids Supersensitive Sunscreen SPF 30+ as a great mineral sunscreen. Added to Amazon cart, check!
Rash guards for kids are also a must and easy to find just about anywhere.
Baby skin is so sensitive. When my 5-year-old was a baby, even with olive skin, I kept him out of the sun under a baby tent: Sunba Youth Baby Tent ($30). This one comes with a mini pool to splash around in which should keep your little ones busy.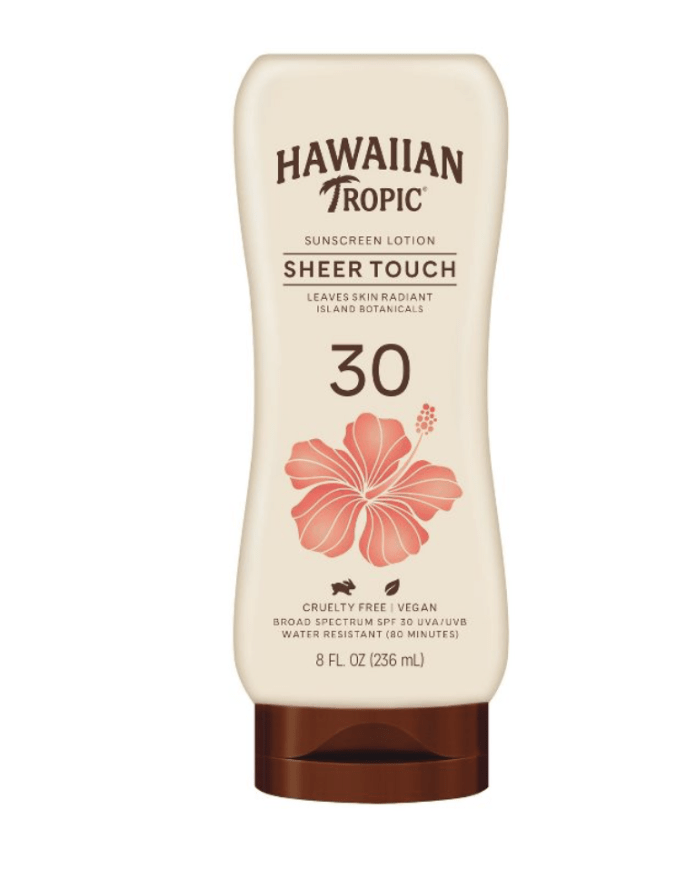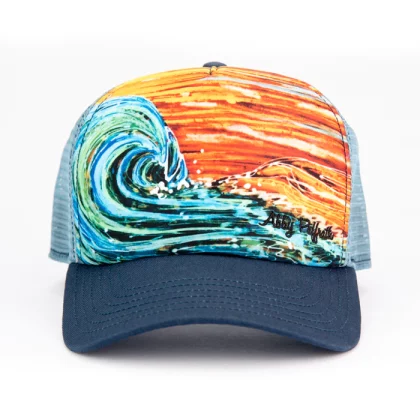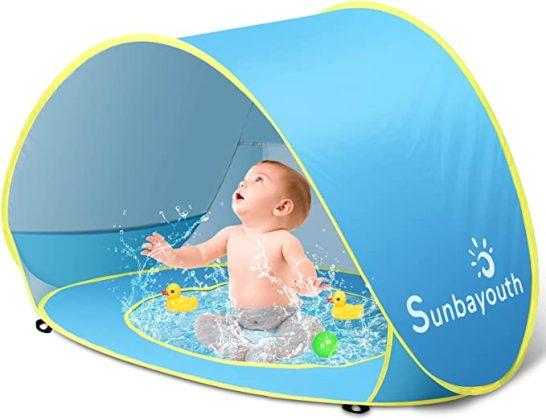 Fun beach activities for the kids
My 12-year-old learned the hard way that regular soccer balls do not mix with sand and salt water. However, Senda beach soccer balls ($30) do! Barefoot-friendly, these provide hours of entertainment for my son and his friends, and if they kick it in the water, it's no big deal. These make great birthday presents!
We got my son a metal detector when he was around 4 years old so he could hunt for "buried treasure," and trust me when I say this kept him busy for hours. Especially when he would stumble upon my secretly planted gold coins and fake jewelry. The Bounty Hunter Junior T.I.D. Metal Detector ($70) has a graphic screen and weighs only 1.5 pounds!
My 5-year-old loves his sand toys! This backpack full of beach toys ($19) like a rake, shovel, bucket, and floating shapes can be worn as we walk and save much-needed room in the wagon.
One of my favorite things to do with my kids is look for shark's teeth. While many teeth are ready to be found right on the shoreline and on the sand's surface, I like to use a sifter to dig deeper down to find the buried (and sometimes bigger) teeth. This sifter ($70) does the sifting work for you and leaves behind the teeth!
I'm tired just thinking about everything I pack for a day at the beach. Now, I just need a bigger car to haul it all!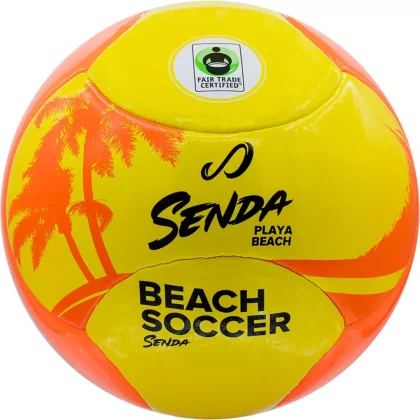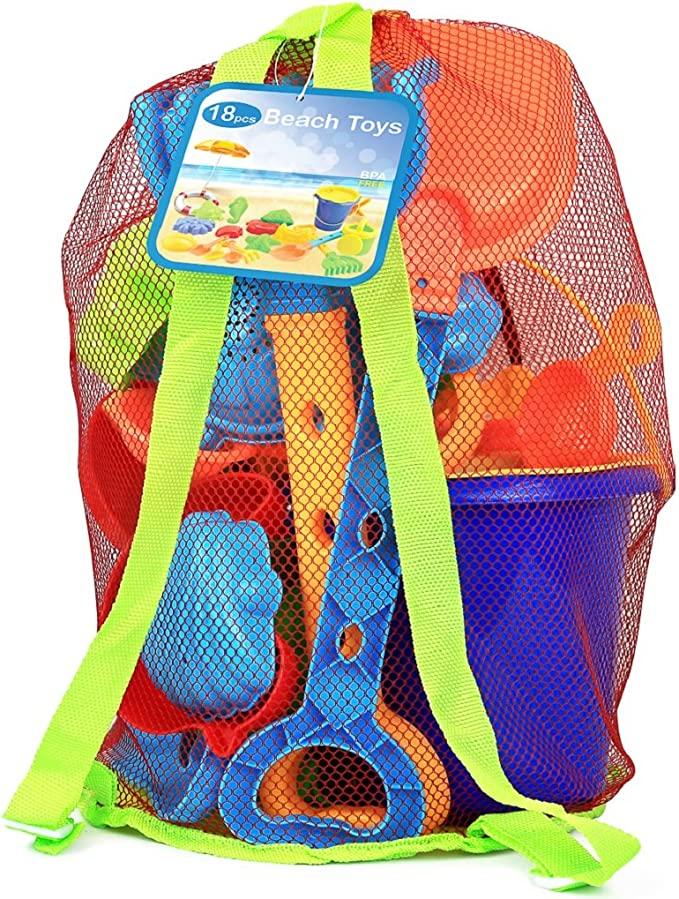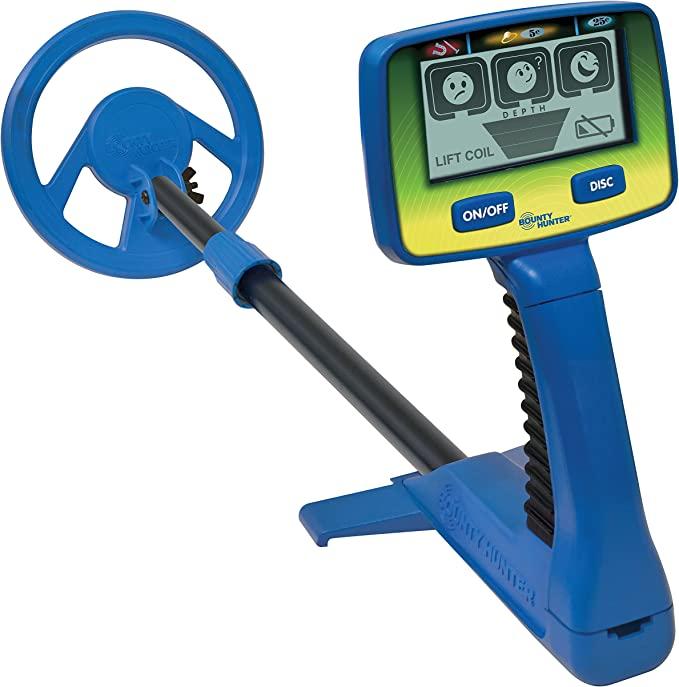 Are any of these beach accessories on your list? What are some of your family favorites?