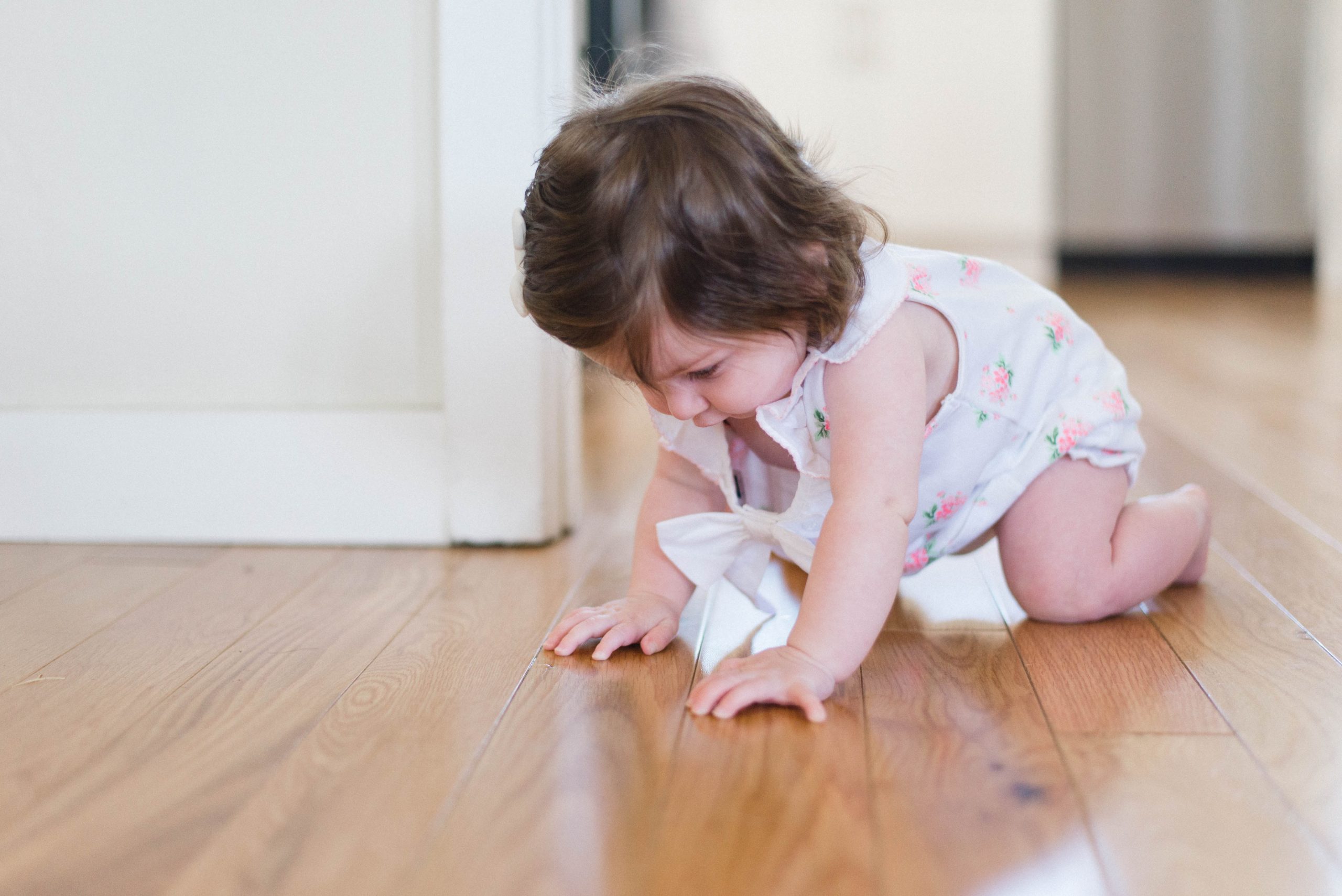 Would you ever eat something off your floor? No, this is not a trick question. We all know about the five-second rule and it's probably safe to say we all have done it and questioned it later, but after a recent experience with First Coast Home Pros tile and grout cleaning, I can happily say I would. The "after" was truly a mom's dream.
You see, our home is currently experiencing a quarter-life crisis. That age where you may have stayed up all night and partied for several years through college and your early 20s, and finally realized it's time for some true adulting and TLC. The home was built with true '90s Floridan-style features, the "indestructible" sand-colored tile floors that to my knowledge have probably never been professionally cleaned. The tiles were completed with dark brown grout (or so I thought) but really the brown was 50 shades of… all the dirt and grime that has penetrated the porous surface in between the tiles over the years. And while the tile is easy to wipe up, most everything blends in, and it can go toe-to-toe with my young son, daughter and a bowl full of slime — we have a love-hate relationship. I don't love these floors and I think daily about replacing them, but it's just not at the top of our laundry list of home projects, or in our budget right now. Enter First Coast Home Pros!
The holiday season has my purging and nesting in full swing and the tile and grout cleaning service was the perfect easy home service to go with my sparkling holiday tree. Plus, who doesn't want their home to feel cleaner as we head into the new year? It's a clean slate for us all. The process was easy from setting up the appointment to chatting with Tom of First Coast Home Pros throughout the cleaning process. He rolled up our rugs, moved furniture out of the way, and was kind, knowledgeable, and courteous. With over 47 years of experience himself, he even shared tips and tricks for truly maintaining your floors (even when you don't love them). Things I had never thought about like the types of mop and cleansers to use to get it so fresh and so clean clean — and to make it worth your while when you are spending your precious mom time on housework.
FCHP Tip: Synthetic mop, neutral cleaner product, and only a small amount of water. When your bucket gets a hint of color, start fresh!
The easy disposable mop swiff tool I have been using was not the right fit as it was just carrying more dirt into the grout line. For more on this, check out the First Coast Home Pros blog post here. With sealed tiles, warm water also works to maintain the finish post-service. The last step of the First Coast Home Pro tile and grout cleaning process was a steam wash, which takes and removes all the dirt and chemicals (think a spa bath for your floors!) and sanitizes. Seriously, so clean you could eat off of it!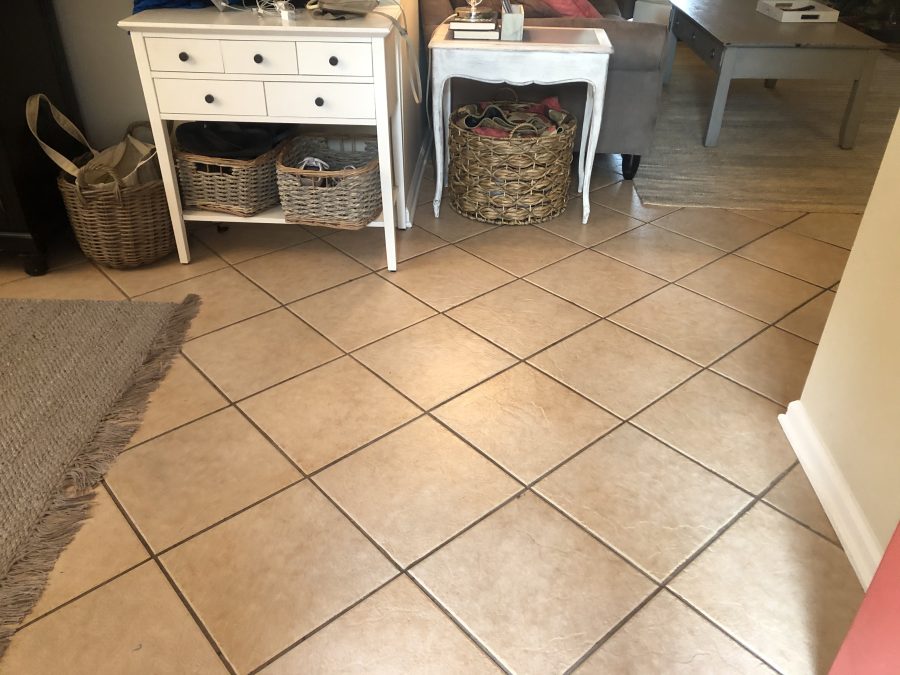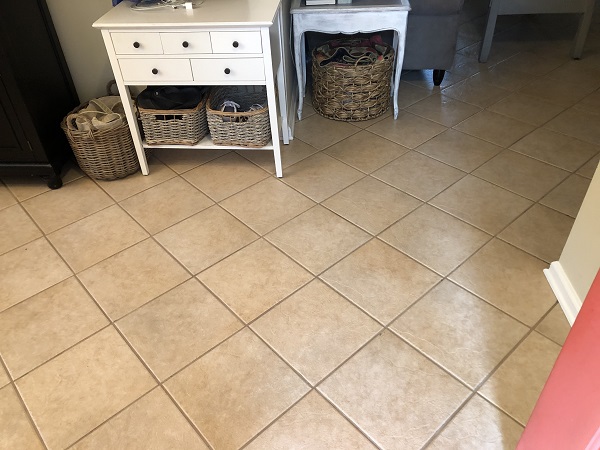 First Coast Home Pros also offers grout restoration (color sealing the grout when it is old and worn out looking, even when cleaned), shower cleaning and re-caulking, marble floor cleaning and polishing, carpet cleaning, furniture cleaning and more! They also offer hardwood floor deep cleaning, using a slightly different, low moisture process.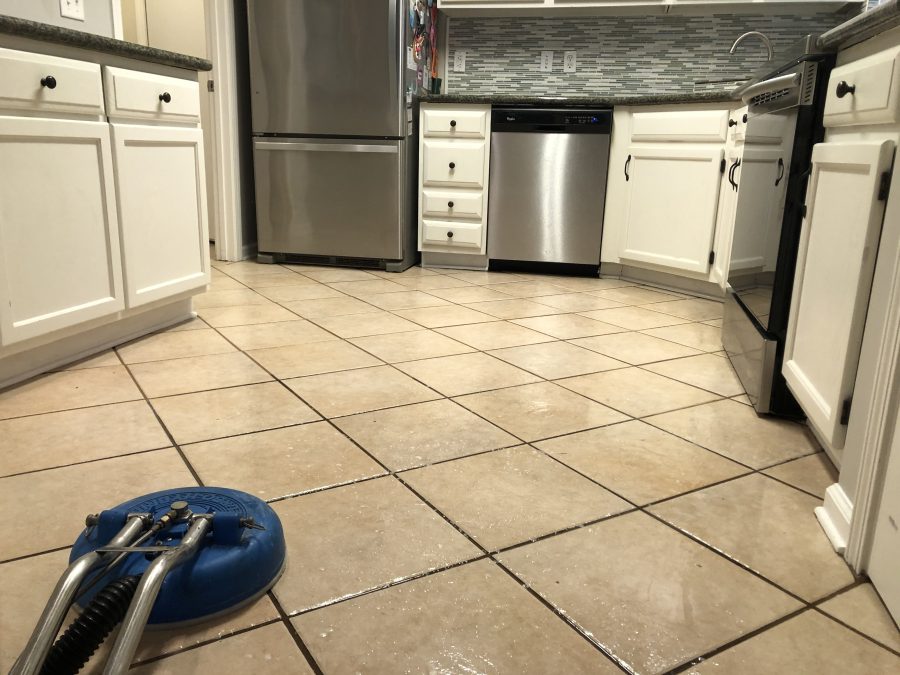 In addition to the tile and grout cleaning, First Coast Home Pros also completed a stone countertop deep cleaning and sealing. To be honest our granite counters were hand-me-down pieces we were gifted from our moving neighbors and installed days before my son was born, in a furious nesting-mode impulsive decision. Now that he is almost 5, it's probably time to show the countertop some love, well, actually let First Coast Home Pros show it some love and keep it beautiful for years to come. Plus, little did I know the deep cleaning and sealing, and proper maintenance can keep pesky food born bacteria and more out of your counters!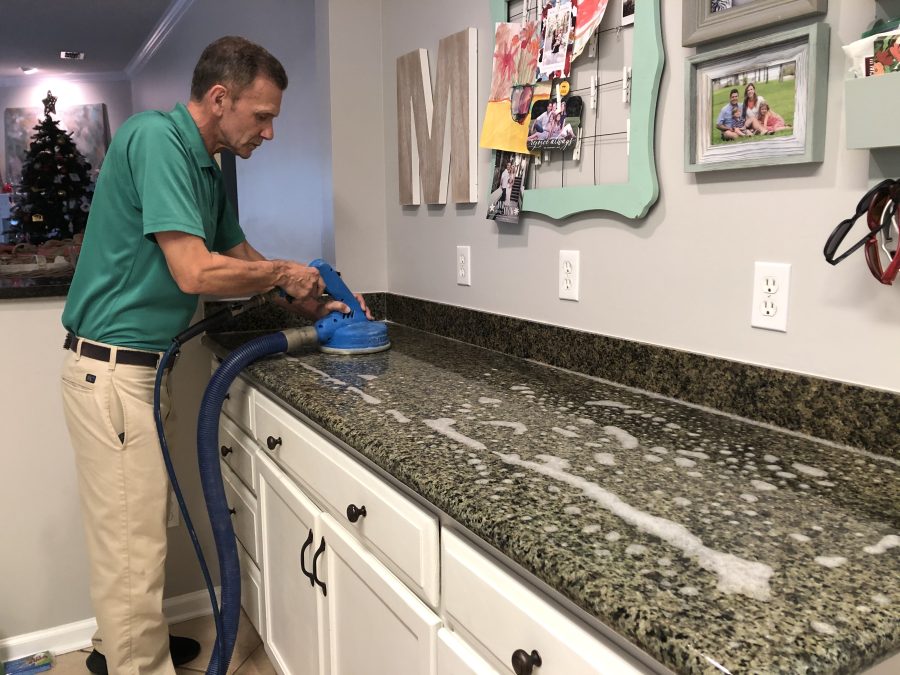 First Coast Home Pros is a family-owned business right here in Jacksonville and consists of highly skilled professionals who are committed to providing you an unsurpassed level of service with the highest standard of care. With teams of specialists to maintain your home inside and out, from top to bottom providing carpet cleaning, tile and grout cleaning, pressure washing, window cleaning, handyman services and more. As owner Joshua Kennedy shares, "Our goal is to be the best service company you've ever invited into your home."
We could all use a bit of a clean slate as in the new year, invite First Coast Home Pros into your home! I'm already making a list of future services so I can invite them back into mine.
Special Jax Mom Reader Offer
Book now through February 28, 2020, for a first-time service with FCHP and receive $20 off. Carpet Cleaning – Upholstery & Leather Cleaning – Tile & Grout Cleaning – Wood Floor Cleaning – Housecleaning & Maid Services – Chandelier Cleaning – Blind Cleaning – Pressure Washing – Low-Pressure Roof Cleaning – Window Cleaning – Gutter Cleaning – Handyman & Home Improvement Services – Screened Enclosure Repair – Leaf Relief Gutter Protection – Air Duct Cleaning – Dryer Vent Cleaning.
Some exclusions and restrictions may apply. Offer may only be used once per client, per service lifetime. Must mention Jacksonville Mom at time of scheduling. Not redeemable for cash. Minimum charges still apply. Not valid toward purchase of materials or products. Not valid toward jobs with service you have already tried. May not be used for past jobs, or future jobs already scheduled to be performed.