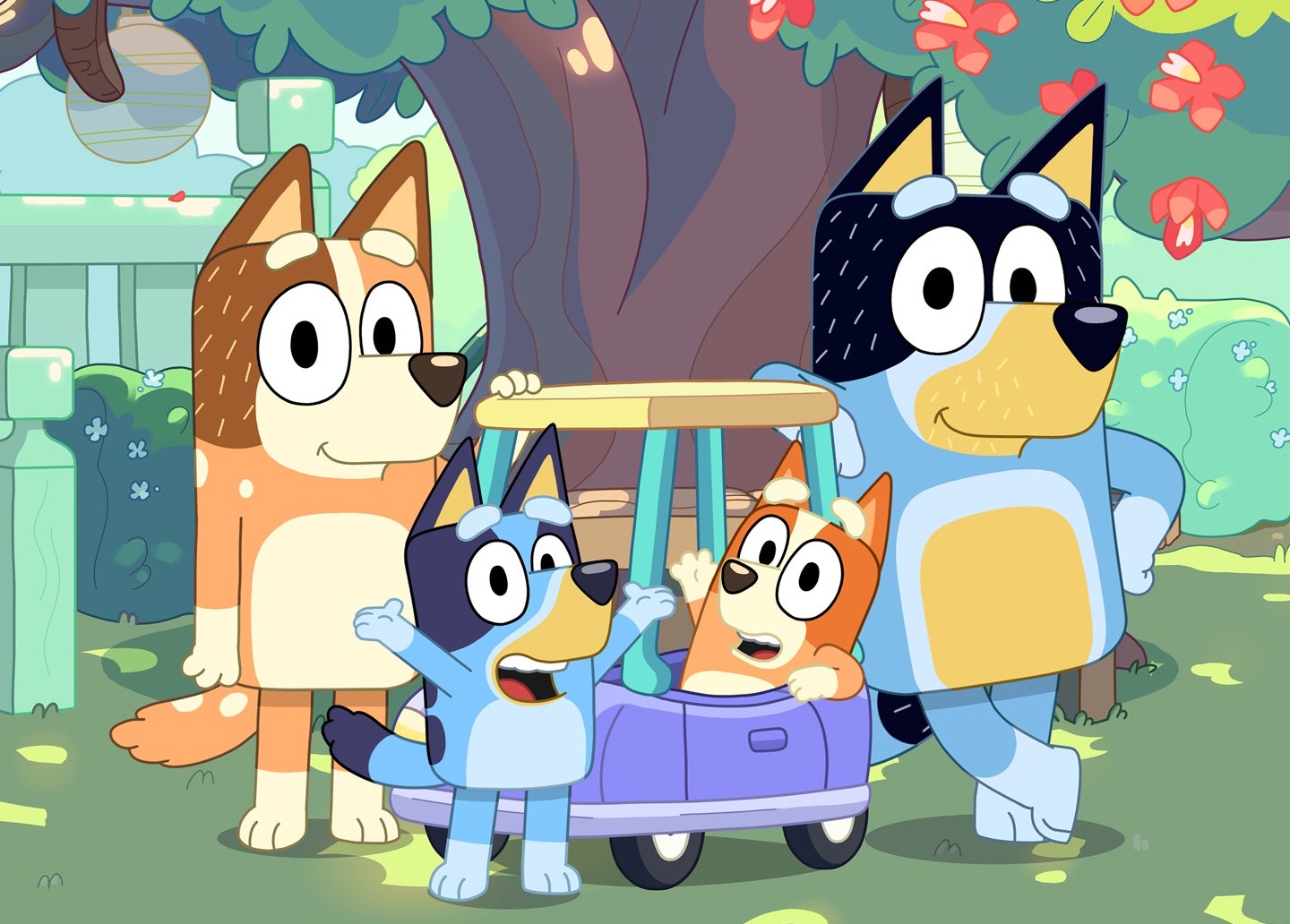 My personal phenomenon and wonder of the television series called Bluey — and why I think it's the show for both kids and parents alike — started on a night I found myself sitting alone in our living room. The kids had already gone to bed, and Bluey was playing in the background on the TV. I'm not sure why I didn't immediately change it, or what made me keep it on to continue watching. Truth be told, I was so focused on cleaning up that I barely noticed it was on — until I did. It only took one episode (the one called "Sleepytime") for me to love it, and now I'm hooked!
For those of you unaware of the show Bluey, allow me to give you a brief synopsis. The show follows the adventures of Bluey, a Blue Heeler Australian Cattle Dog, who lives with her mum and dad, Chilli and Bandit, and little sister, Bingo. The series originated in Australia, and while watching the television series, you will see the lingo differentiate from that of the U.S. and how the show setting is in the outback. From a parent's point of view, Bluey is refreshing and genuinely relatable. Normally, I can't wait to change the channel when it comes to kid shows these days, but Bluey gets a grade A in my book!
The Why
The endless silly make-believe games that Bluey and her sister Bingo come up with bring out powerful lessons about how to cooperate, share, and interact while simultaneously serving as a guidebook for parents on how to play with their kids. Imaginative play is said to be the most expressive way for kids to learn and reinforce behavior they see elsewhere (good and bad). It is also an opportunity for them to see how certain behaviors fit into the world around them. (It helps that both Bingo and Bluey are voiced by children, which I just learned.)
The Bread and Butter of the Show
The dad and mom set the tone for the entire show! In a series surrounded in exploring imaginative play, it also refuses to shy from the fact that parenting is bloody hard work. It's funny to see the parents Chilli and Bandit let out a sigh when they get interrupted once again (because yeah, we've all been there). It's not easy nor convenient, but they consider the deeper benefit of engaging with their children when it comes to playing, as both parents are seen balancing between performing their adult tasks and spending time connecting with Bluey and Bingo. Both parents are also seen going out to work, working from home, and doing various chores around the house. It's great to have a show presenting a family in a modern context while also breaking the gender role stereotypes. We're all in this together, trying to be the best we can for our kids.
Bluey has a little bit of everything, and it's an easy watch to finish all 51 episodes, with new episodes coming soon on Disney+ or DisneyNOW. I highly recommend giving Bluey a try!