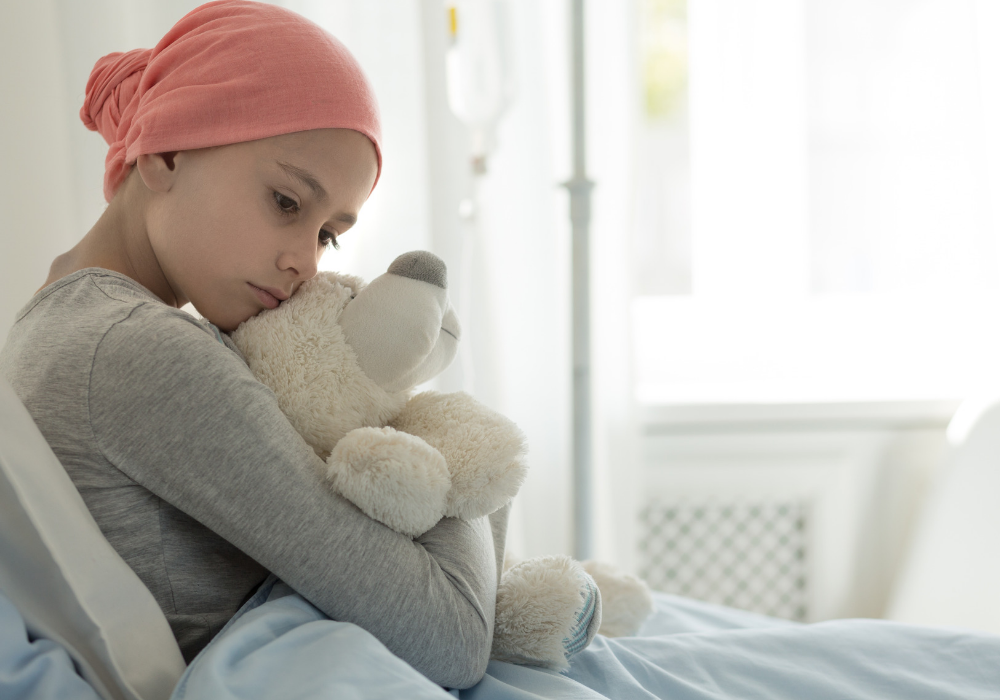 Sam Morrisson's aunt Rita went to her doctor with flu-like symptoms. On her drive home that afternoon, she received an urgent call from her doctor. Rita was informed to pack her bags and drive to Duke Medical Center as soon as possible, as a team of doctors was waiting for her. Rita had been diagnosed with breast cancer — which rapidly became a blood cancer.
Enter her niece, Sam. A sophomore at Bishop Kenny High School with academic top honors, Florida State Cyclocross Champion, and member of the JV Cross Country team, Sam is participating in a seven-week leadership campaign for the Leukemia & Lymphoma Society's 2019 Students of the Year. She has accepted the nomination in honor of her Aunt Rita. 
Last year, Sam chose to follow her Aunt Rita's path by deepening her religious faith and becoming Catholic. She and her aunt Rita have many similar, beautiful qualities — passion for exercise, positive attitudes, a love of sea turtles, and making the choice to inspire others with their special light that shines through their eyes and smiles.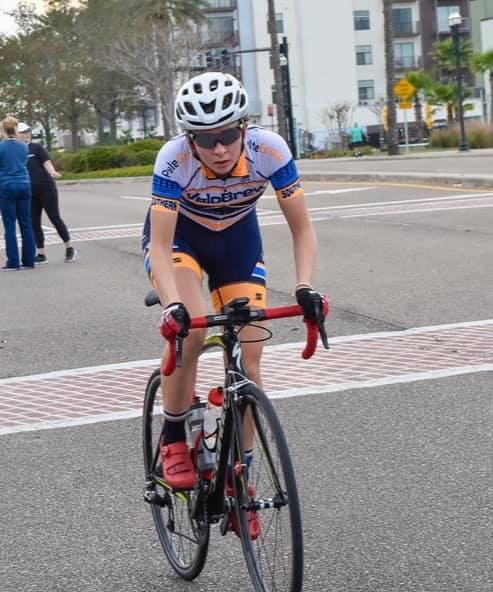 Her nomination for the Leukemia & Lymphoma Society's Students of The Year campaign has allowed her to take part in a leadership program over the last few months learning leadership, team building, marketing, and project management skills, all with the goal of raising funds for the Leukemia & Lymphoma Society. Instead of racing her bike and hanging with her friends, she is working tirelessly to raise as much awareness and funding for leukemia and lymphoma research with a goal to raise $10,000 by May 18.
Sam truly wants to make a difference by helping those with blood cancers. Not only is Sam running for her aunt Rita but also Jacksonville's local honored heroes, Isaiah and Elizabeth. Both are in remission from Acute Lymphoblastic Leukemia but serve as reminders of the young lives that are heavily impacted by such a terrible disease. And as for Rita, we are happy to say after years of treatment and prayers, Rita is doing well as an Acute Lymphoblastic Leukemia survivor. Sam was inspired to take on the challenge of participating in the Students of The Year campaign after seeing what her aunt Rita went through.
The Leukemia & Lymphoma Society was founded in 1949 and has since invested $1.3 billion in funding for research, treatments, education, and patient support. LLS helped fund 34 out of 39 FDA approved blood cancer treatments in 2017 and 2018. Their mission is to cure leukemia, lymphoma, Hodgkin's disease and myeloma, as well as improve the quality of life of patients and their families. LLS funds lifesaving blood cancer research around the world and provides free information and support services. They are the world's largest nonprofit dedicated to creating a world without blood cancers.
To help Sam reach her goal visit her fundraising page here.
About the Author
Jackie Morrison
is a proud mom of 16-year-old Sam and an avid community volunteer. If the opportunity involves women, kids, and youth being active, she always says yes. From kids' yoga to triathlons to cycling, she has the passion for building a generation of healthy, active and responsible kids.  Growing up a "Navy brat," Jackie loves to travel and explore new places and cultures but finds her happiest place in the mountains. In her spare time, she loves riding her bike and inspiring others to find adventure, joy and "meaning of life" from a bike seat, yoga, digging in the dirt in her native-plant garden and spending quiet time with her two 11-year-old puppies. You can follow her on Instagram
@JackieRidesBikes
, and
Facebook
.