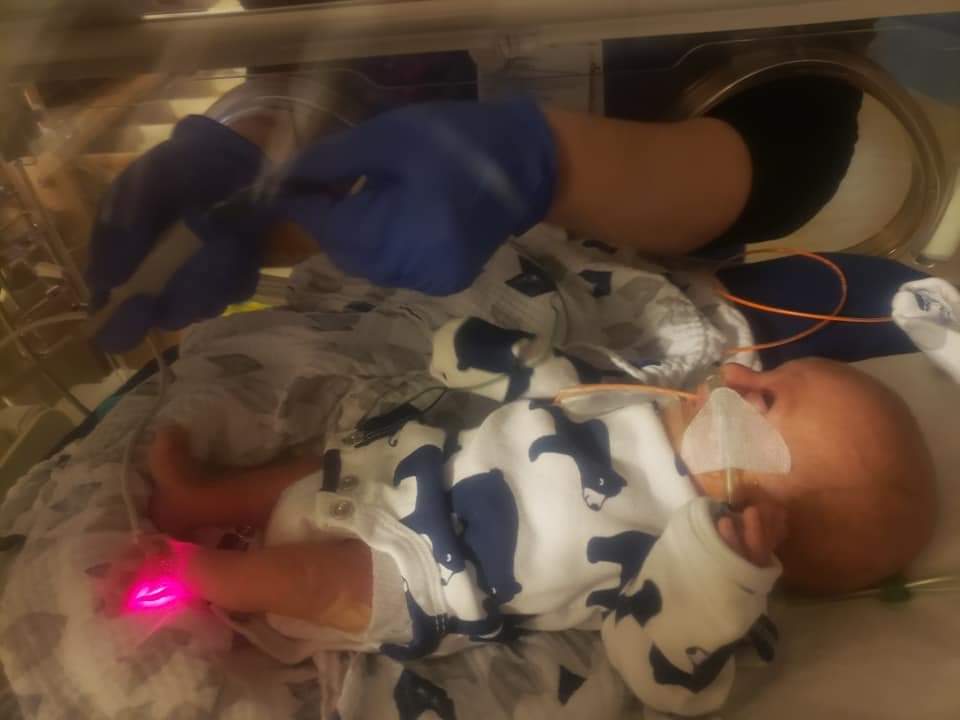 My son, Mark, was born at 27 weeks and 4 days. He weighed 1 pound and 7 ounces at birth, and we spent 115 days in the Neonatal Intensive Care Unit. As a first-time mom, I remember the personal struggles I endured in the NICU. I wasn't able to experience the first hold or breastfeeding moments after birth. I didn't get to hear him cry. He had been whisked away in a moment, and I wasn't able to see him for the first 36 hours of his life. I wasn't able to hold him for the first 38 days of his life.
The extent of our bonding was from scent hearts, reading books, and doing cares. Mark was a little over 60 days old when he was able to wear a onesie for the first time. Suddenly I felt more connected to him. Suddenly, he was this little boy and not just a patient. Which got me thinking… I cannot be the only one who experienced this disconnect with my child. I knew I wasn't the only one who hadn't been able to hold my son right after birth.
In the mom groups and meetings, we all agreed — it was hard being denied things that came so naturally to us as mothers. It also dawned on me that I was a very fortunate individual. I had the ability to step away from my career to care for my son, stay with him in the hospital, and take him to appointments when he came home. You see, Mark has cerebral palsy and has had a few surgeries and many many appointments over the years. Not everyone has the ability to rely on one single income. This is where Mark's Mission comes in.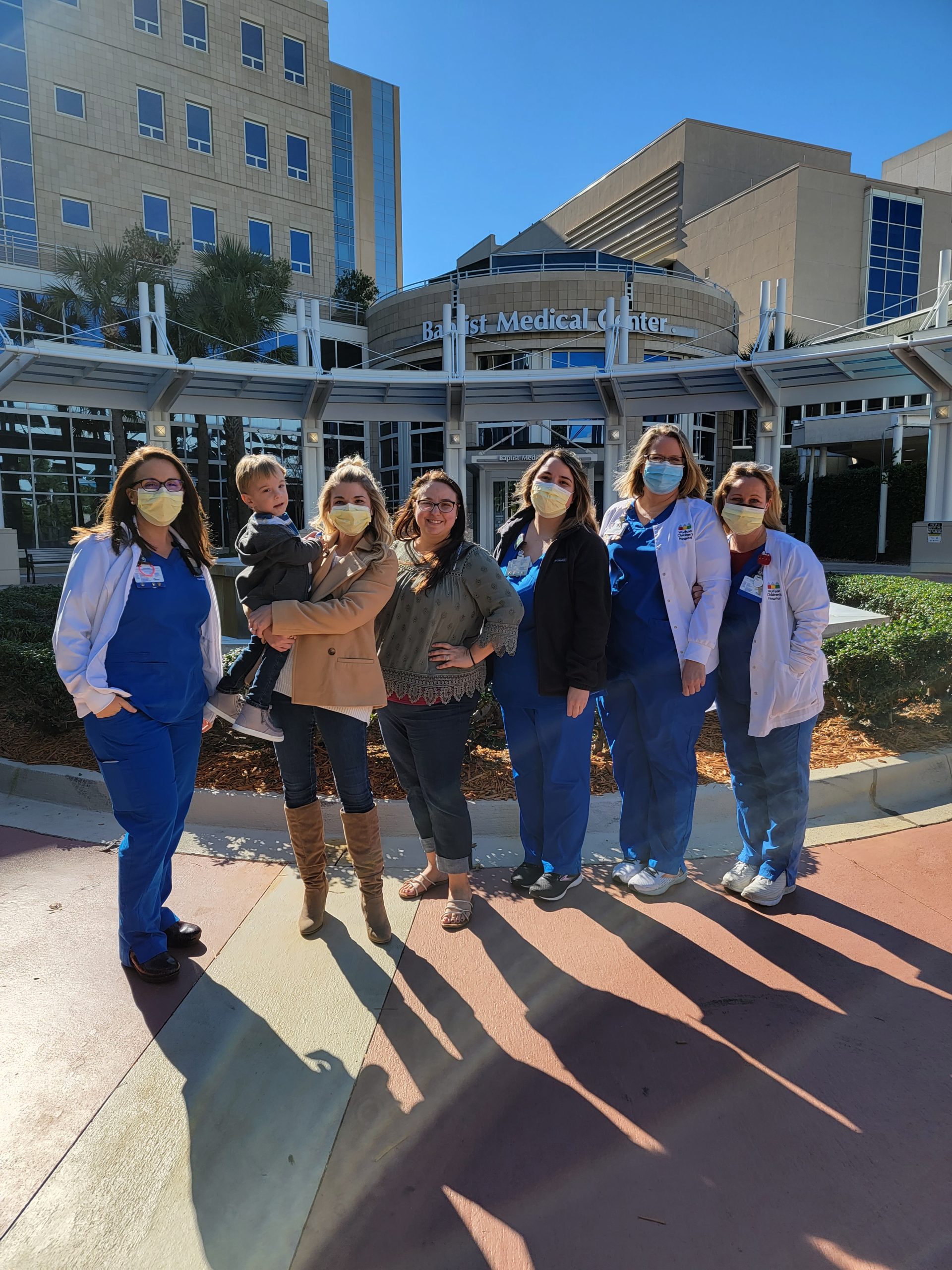 Who Is Mark's Mission?
Mark's Mission is a local, 100% volunteer-based nonprofit which focuses on family bonding with children in the hospital. Our programs include the Make Your Mark financial assistance program to help qualified families by covering a monthly payment if a parent needs to step away from work to care for their child in the hospital setting. Our Mark's Mission program includes collecting and distributing preemie onesies, baby blankets, and board books to our local NICUs to promote family bonding. Our programs are 100% funded by the generosity of our donors.
Our Mission and Vision
Mission: Mark's Mission strives to promote family bonding between parents and their children in NICUs and other hospital units through education, facilitation, and support. We aim to overcome burdens and provide financial support for families who experience hardship so they may be present in their child's healing efforts. Our mission is to improve health outcomes for infants and children and create family memories that last a lifetime.
Vision: Our vision is to create a community that inspires hope and fosters togetherness in times of adversity.

Our Impact
Mark's Mission started as a program in 2019 with the hope to create memories that last a lifetime for families within the Neonatal Intensive Care Unit setting. Since then, we have maintained that hope and focus and expanded on it. We believe that even the smallest gestures can leave the greatest impact. With the generosity of our donors, we have continued to foster togetherness and family connections in times of adversity and health scares.
Mark's Mission continues to thrive and support our community by providing a number of services and programs to families within the NICU and other hospital units. To date, Mark's Mission has proudly donated the following:
Over 1,000 onesies have made their way to families in the NICU.
Over 300 board books have been donated through our Mark's Mission program. This means 300 families have been given the opportunity to bond with their children by reading to them. Our Founder and CEO, Brittany, says, " Reading to my son was the first way I was able to bond with him. He was intubated for the first month of his life and I couldn't hold him. Aside from the scent hearts, reading was my way of bonding with him without holding him. It really set us up for positive reading behaviors for both of us as he got older."
300 handmade hats and blankets, 50 NICU grad bags, and 20 custom, handmade, nontoxic, and baby-safe pacifier clips and teethers.
How You Can Help
Here are several ways you can get involved in Mark's Mission: