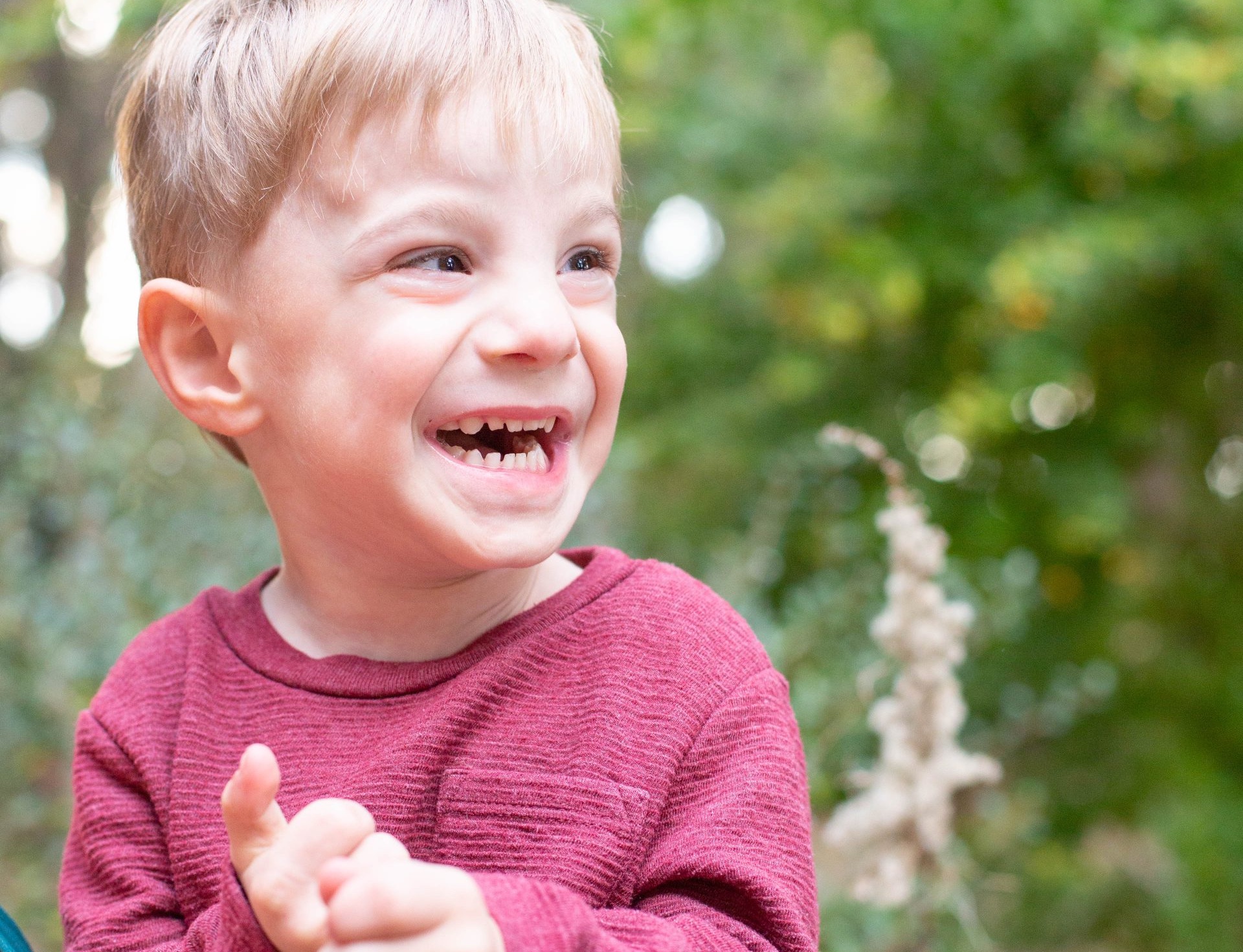 I held my breath when we had the amniocentesis. The scans weren't looking good, and the doctor had many concerns. He looked up at me with heavy eyes and said that this life was not going to be an easy one. He said our son was going to be a lot of work. He asked if this was a desired pregnancy. We said yes, without hesitation, and he nodded. He told us to think about the scans, and he offered to terminate the pregnancy. Of all children with cerebral palsy, 60% are born at term. My son came early — very early — and spent almost four months in the NICU.
During this time we were told he would never walk, talk, or do much of anything for himself. There were a few times we were told he would never leave the NICU — Mark would never come home. At 2 months old, my son had an MRI where they discovered a brain injury called Periventricular Leukamalcia, or PVL for short. PVL is the softening of white brain tissue near the ventricles (butterfly part of the brain). PVL translates to the death of all or most of the white matter around the ventricles in the brain. In most cases, brain injury leading to cerebral palsy occurs during pregnancy. The doctors weren't sure exactly what caused the PVL to begin with. They believe Mark suffered a stroke in utero. Cerebral palsy is often associated with developmental, motor, and speech delays. The effects range from minimal to profound. Early intervention programs such as physical therapy, occupational therapy, speech, and feeding therapy can help ease some of the effects of cerebral palsy. Locally, there are programs such as Early Steps, which provide in-home services free of charge for qualified families. Mark has received therapy services since he was in the NICU, shortly after his PVL diagnosis.
Over time, his team of therapists and rehab specialists all decided to hold off on a diagnosis until December 2020. They weren't comfortable giving him a CP diagnosis since his tightness was not as severe as some other cases. He seemingly pushed against his therapist's hands, and to their surprise, it was something they felt he could work through. So we waited, and Mark worked so hard in therapy. We spent hours stretching and massaging his legs every day. He would only remove the leg brace just a few times a day for bathtime, bedtime, and his stretching and massages. Every single day he was getting better. It was literally one step at a time. We were optimistic that in December, Mark would avoid the CP diagnosis. But that all changed in October 2020.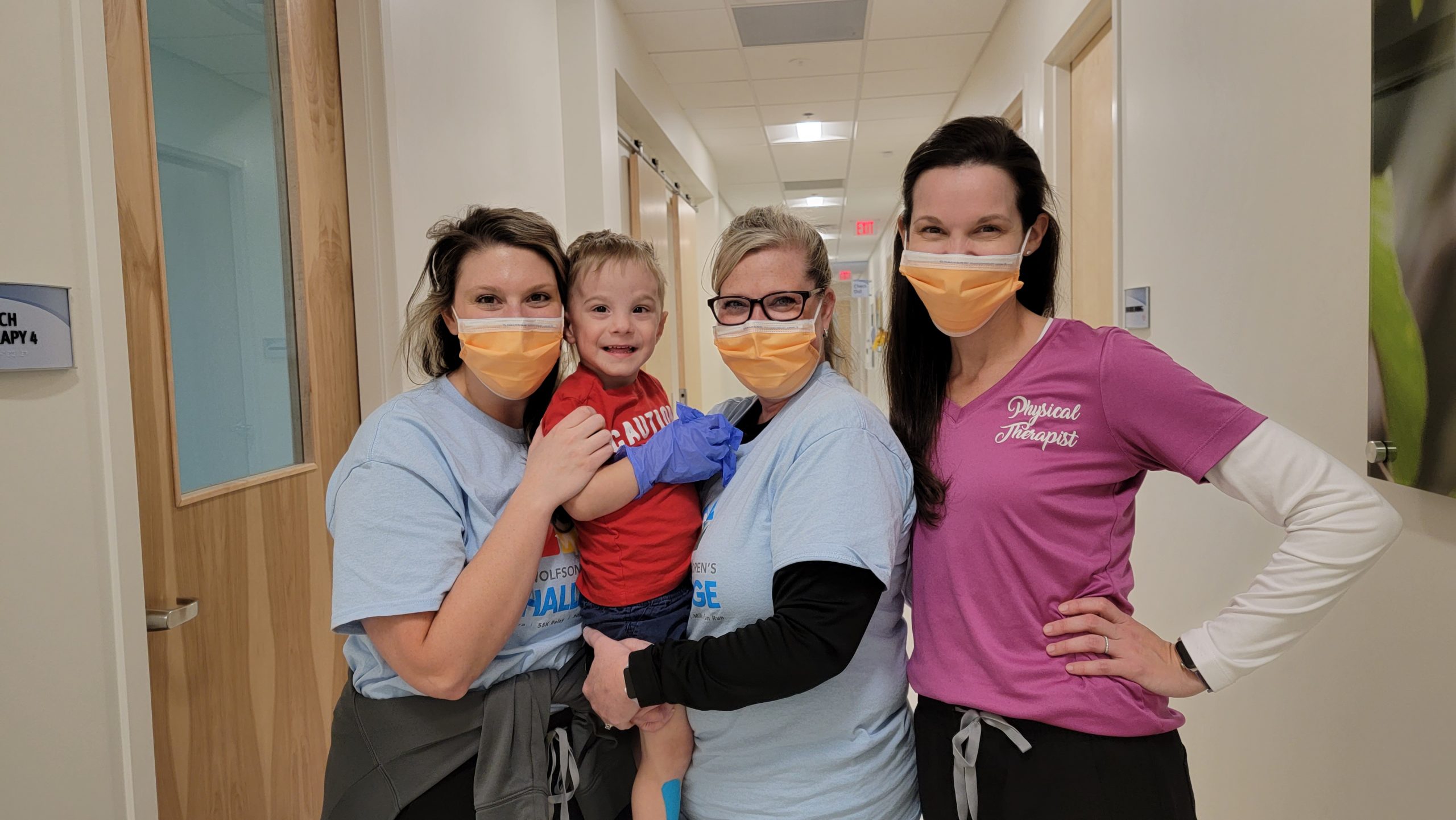 In October 2020, Mark had a follow-up with his neurologist for an MRI. We discussed the progressiveness of his PVL, and I casually mentioned that his therapists and team of rehab doctors were hesitant to give him the CP diagnosis. His neurologist said, as cold as can be, "Oh, he definitely has cerebral palsy. No doubt about it." And on the long list of diagnoses, cerebral palsy was added. I'll admit, the silence was deafening. I couldn't hear myself think. I was speechless and confused, and most of all… worried. I was worried about how Mark's life would be different with a cerebral palsy diagnosis now. I began to think about how this diagnosis would limit him. Kids are cruel these days, and I never want my son to come home thinking he is different, or less than, or weaker, or not good enough because some kid said so. The rate of depression is three to four times higher in people with disabilities such as CP. Life is difficult already; a life-long diagnosis only makes it a little more difficult. What is important, and more important here, beyond anything that I may feel… are the facts. The facts are that Mark is not alone. Cerebral palsy is the most common lifelong disability. Globally, over 17 million people have cerebral palsy, and 1 in 345 U.S. children have it. The facts are that we were told Mark would never walk, talk, or do anything for himself.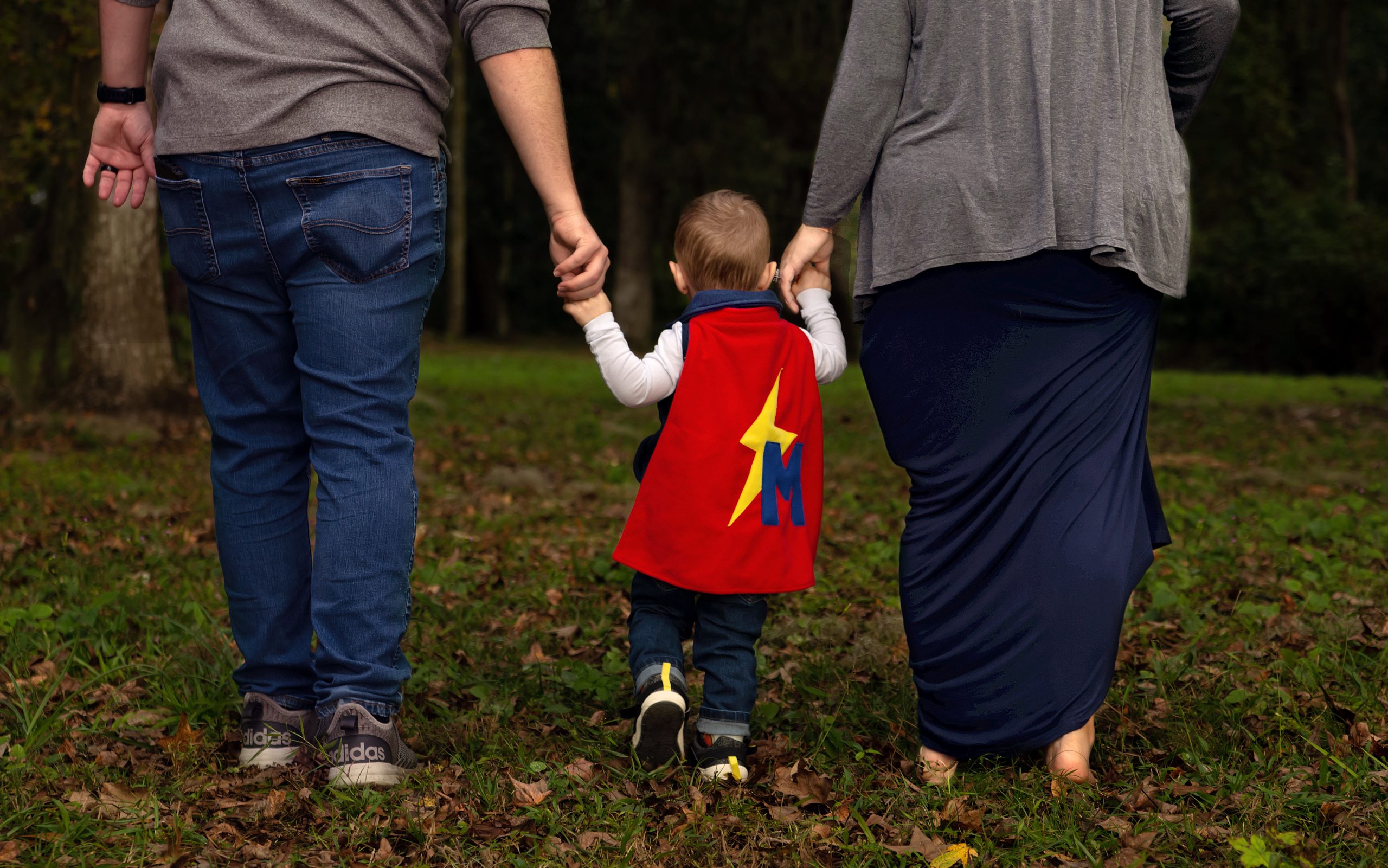 In the United States, of those diagnosed with cerebral palsy, 1 in 2 live in chronic pain, 1 in 3 cannot walk, 1 in 5 cannot talk, and 1 in 10 has a severe vision impairment. Millions of people around the world just like Mark are overcoming obstacles, overcoming pain, undergoing intense surgeries, and experimenting with some of the newest advances in medical technology in order to live a "normal" life. Currently, there is no known cure for cerebral palsy — it is permanent, but not unchanging. Improvements can be made with early intervention. As of now, babies can be diagnosed with CP at one year of age in many cases, which opens them up to a world of services to help give them the best outcomes possible. Since Mark's diagnosis, he has undergone three serial castings, two sets of AFOs, one Dysport injection, one Craniosynostis surgery, and one SDR surgery. There are thousands of children who are currently following the same treatment plan.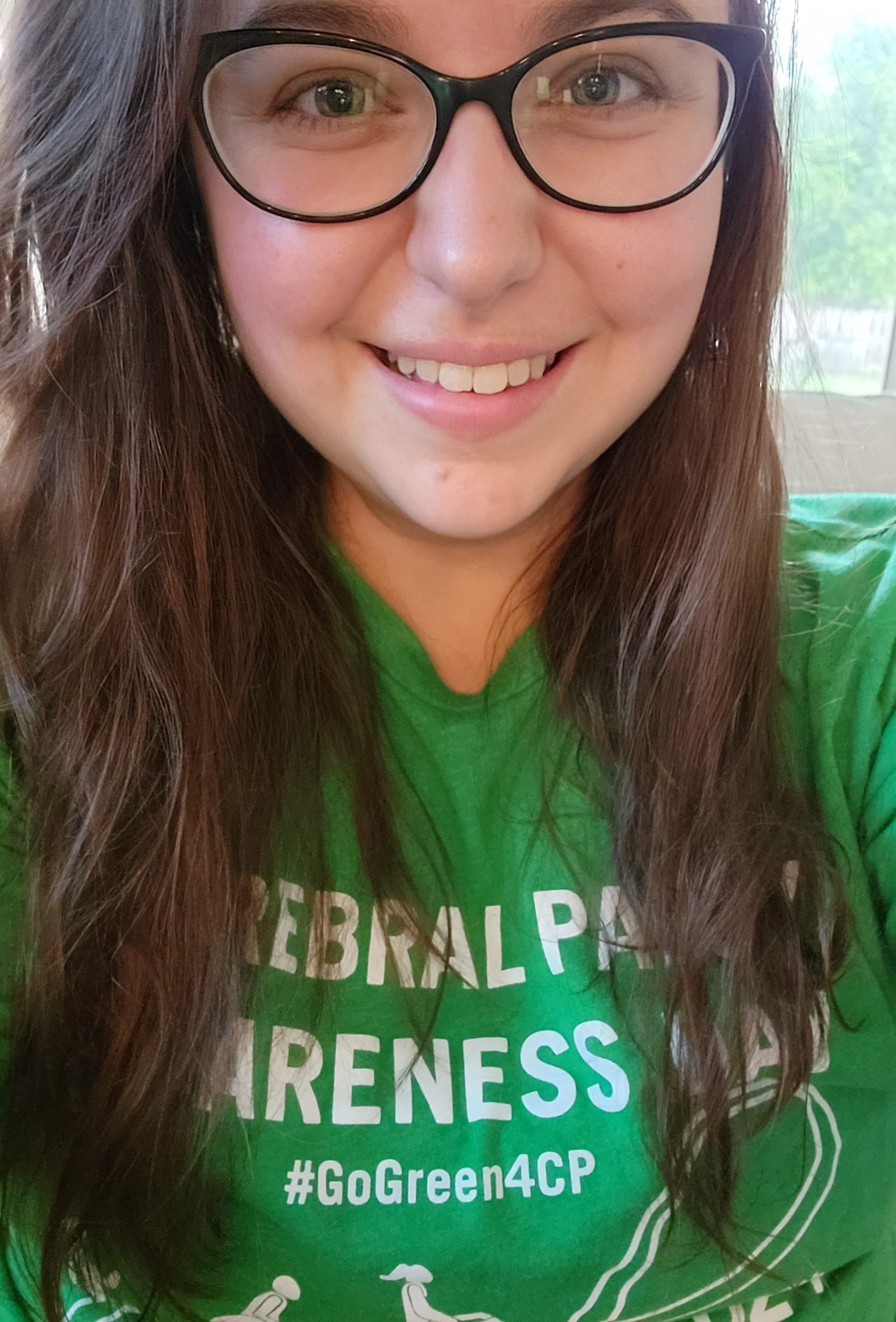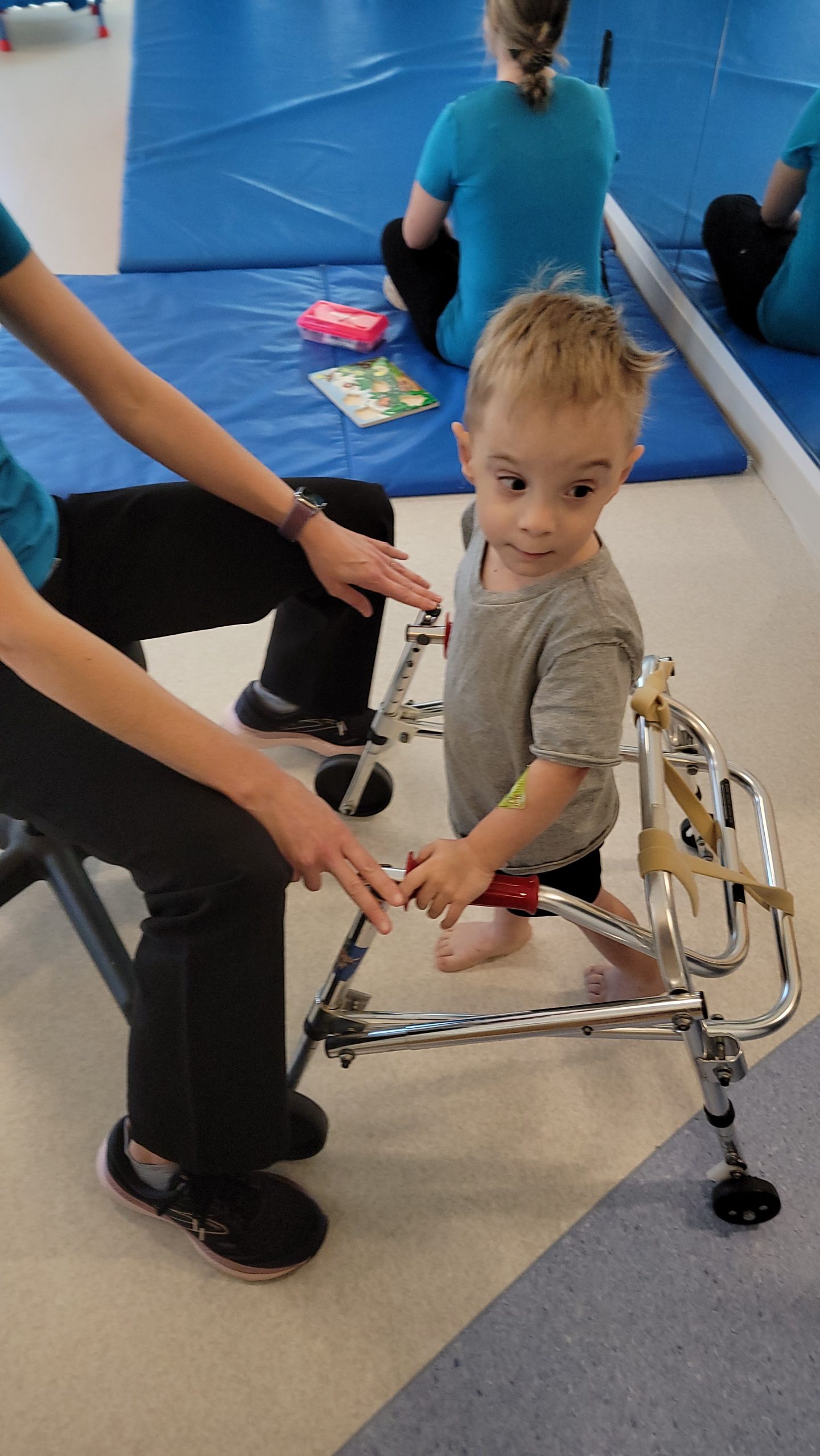 How You Can Help
There is still so much research that needs to be done into causes and treatments, but one thing is for certain, this mama will stop at nothing to continue to advocate for those with cerebral palsy. Sharing our story and resources brings awareness to the subject. The more awareness, the more discussion, and the more voices will be heard. You can make a difference. To learn more about cerebral palsy, please consider visiting or doing the following:
Share this article: Speaking of advocating, bringing awareness, and sharing resources with others. Jacksonville Mom is the number one parenting resource in Northeast Florida with women contributing from every background imaginable. This is an amazing way to share information regarding cerebral palsy — and you never know which of your friends may have received a diagnosis recently. It could help, greatly.
Wear Green on March 25! After all, it is Cerebral Palsy Awareness Day! Established in 2006 by Reaching for the Stars, a cerebral palsy advocacy group, this initiative is meant to educate, push for inclusion, and find a cure for cerebral palsy. Wear green to show awareness, support, and offer a great conversation starter.
Make Your Mark: "Navigating life with a Miraculous Child." My personal blog documents my son and I's journey from the NICU to a CP diagnosis, and all of our adventures in between. In this blog, you will read about difficult topics, surgeries, and emotionally taxing events. As you read my blog, I hope you find a sense of belonging and relatability. I pray this brings you joy. I want you to find hope within each entry. I hope you can get an understanding of the raw emotion I felt as I experienced every moment.
Cerebral Palsy Foundation: "Discovery for Disability." The Cerebral Palsy Foundation is a 501(c)3 tax-exempt organization that defines and addresses Moments of Impact — the times at which interventions and insights if properly implemented, have the power to change lives. While our work of course includes important strides being made toward the eventual prevention of cerebral palsy and developmental disabilities, our focus is on the translational research, clinical application, and knowledge transfer that can dramatically change lives today.
United Cerebral Palsy: "Life without limits for people with disabilities." Today, UCP continues to work closely with its affiliates on issues that open doors for people with disabilities. From homeownership to healthcare reform, inclusive education to competitive employment, UCP has established itself as a leader in the disability community and as a strong voice for individuals with disabilities and their families.
Cerebral Palsy Research Network: The CP Research Network is the largest and most comprehensive collaboration of hospitals and community members working together to improve health outcomes for people with CP. We host the largest community and clinical registries in the U.S. to gather robust and comprehensive data for research. We focus our research and consumer educational content on the health and wellness outcomes that people with cerebral palsy value most. We include the entire community in the research process, the development of education materials, and the implementation of current clinical care pathways.
Cerebral Palsy Alliance: We imagine a world where people with disability are fully included, active, and contributing members of society, realizing their full potential. Technological innovation has the potential to reduce barriers and become a powerful driver of inclusion. We help babies, children, teenagers, and adults living with neurological and physical disabilities lead the most comfortable, independent, and inclusive lives possible.
Child Neurology Foundation: "Creating a Community of Support." The Child Neurology Foundation connects partners from all areas of the child neurology community, so those navigating the journey of disease diagnosis, management, and care have ongoing support from those dedicated to treatments and cures. Our expanding network of patients and caregivers, volunteers and advocates, researchers, and clinicians are committed to helping one another along the path that leads to the best quality of care — and the highest quality of life — for every child.
Children's Hemiplegia and Stroke Association: The Children's Hemiplegia and Stroke Association( CHASA) is a nonprofit organization founded by parents of children with hemiplegia in 1996 to provide information and support to families of children who have hemiplegia, hemiparesis, or hemiplegic cerebral palsy. These conditions are often caused by stroke in an infant and may also be the result of a number of different conditions.
March of Dimes: March of Dimes leads the fight for the health of all moms and babies. We support research, lead programs, and provide education and advocacy so that every family can have the best possible start. Building on a successful 80-year legacy, we support every pregnant person and every family.
TinySuperheroes: We're out to change how the world sees the unique challenges that some kids face, and reveal the superpowers behind every difference. Where some see adversity, we see the Extraordinary. TinySuperheroes is a socially conscious company that puts mission and community first. As a social enterprise, we're committed to making a difference as part of our day-to-day operation.