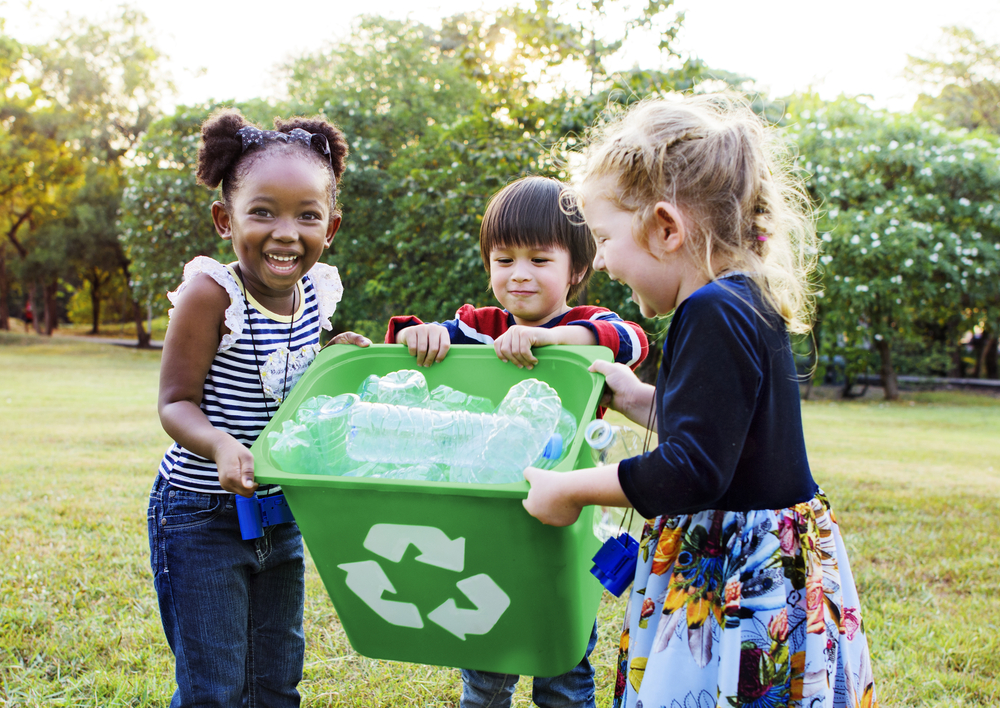 When I think about my childhood, I have many great memories of volunteering: Neighborhood cleanup, helping build a house for a family with Habitat for Humanity and then sponsoring the same family for Thanksgiving and Christmas in the same year, going with my mom on the weekends to an all women's domestic violence safe house helping where I could, and my favorite being a candy stripes volunteer at a hospital on my own at 14. Helping others was always something that brought joy to my life. Now being a mom of two, I want to volunteer with my kids. I know many places allow adults, but I found myself looking for something where we could volunteer with kids, as a family. Read on for a few local spots that are happy to have children volunteer with a parent.
Beaches Go Green: Once a quarter, Beaches Go Green has a beach cleanup that allows children of any age, even babies in strollers, as long as parents know they are responsible for their children, of course.
Celestial Farms: Adults can volunteer at Celestial Farms Animal Rescue with their kids of any age. There is always something that parents can do to help on the farm, and they will help find something you can do with your kids. Kids ages 16 and up can volunteer without a guardian. This is perfect for those who love being outside and love animals.
City Rescue Mission: Children 12 and older are permitted to serve meals or volunteer at the City Rescue Mission Thrift Store. For volunteer groups, there must be one adult chaperone for every four students under age 18.
Habitat For Humanity: Starting at age 5, Habitat for Humanity offers youth programs and also at-home volunteering activities. Click here to check out the at-home volunteering activities.
Jacksonville Humane Society: Our local humane society has two great programs to help involve kids in serving others. Read books to dogs through their Pawsitive Reading program or spend a day with a dog in their Dog Day Out program. Pawsitive Reading will help foster the love of animals and helping others while practicing reading skills. The Dog Day Out program helps give the dog a therapeutic and fun day out of the shelter and when you take pictures for Jacksonville Humane Society to post on their social media pages to give the dog more exposure which can help get the dog adopted.
Meals on Wheels: Delivering meals as a family is a great volunteer opportunity that you can do with your kids! Volunteer drivers are encouraged to bring their children or grandchildren along.
Children that participate in the volunteer activity of delivering meals often learn about community responsibility and the importance of nutrition. This monthly activity takes an hour and helps eight to 10 seniors and members of the community with disabilities have a hot meal.
Somer's Garden: This memorial garden located in Orange Park is also Northeast Florida's first publicly accessible food forest garden. They host monthly maintenance days every month for two hours on the fourth Saturday. Typically they look for businesses or organizations to sign up to sponsor an official maintenance day, committing them to gather up people of all ages to help during that day to help keep the healthy progression of the food forest and general upkeep so it remains looking in the best shape for visitors of the garden. Families of all ages can volunteer here.
Sulzbacher Center: The Sulzbacher Center typically allows kids ages 12 to 17 years of age to volunteer when accompanied by an adult at all times, however, volunteering is on hold. Since many people arrive with only the clothes on their backs, hosting a donation drive and buying or collecting something off of their Amazon Wish List is something that you can do from home and have them ship it directly to them.
Trinity Rescue Mission: The Trinity Rescue Mission has temporarily suspended volunteering due to COVID-19. In the past, they had a monthly birthday program to celebrate all birthdays in the month. They now are accepting donations to be dropped off for those birthday parties.
Let's keep the conversation going. Where do you volunteer with your kids around Jacksonville?