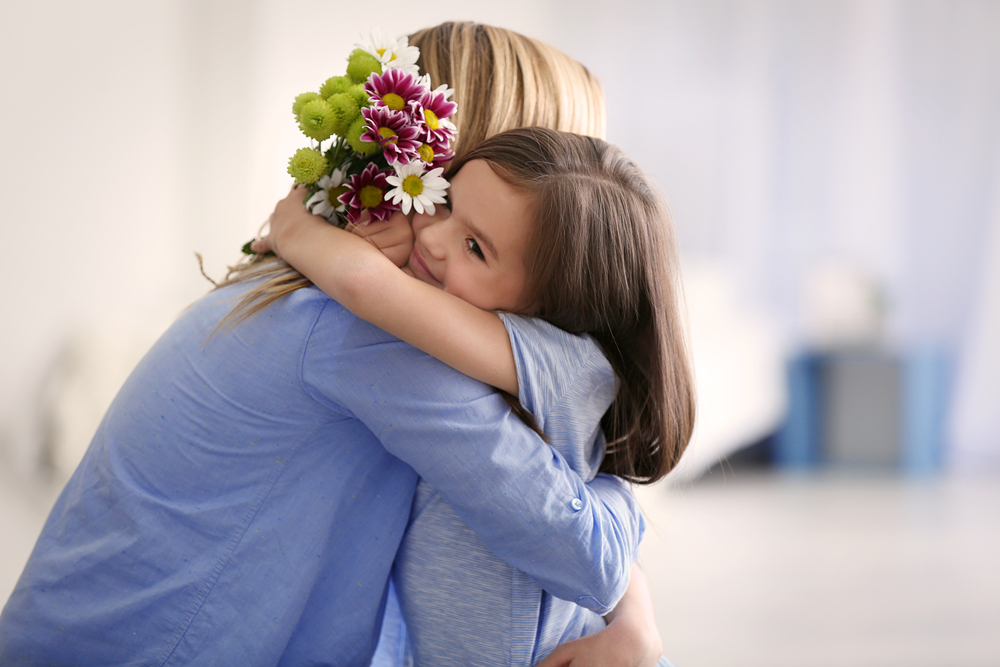 Support our local businesses AND treat the mom in your life to a day she deserves. Read on for a few of our Jacksonville Mom faves — from sweet treats and caffeine fixes to gift packages and pampering, we've got you covered! (And then be sure to check out our guide to Mother's Day Brunch: Where to Dine + Celebrate In & Around Jacksonville for hot local spots offering special menus and activities to celebrate mamas.)

Hudson Cookie Co. is delivering delicious cookie cakes and care packages. Custom orders are available with at least three days advance notice.
Local favorite Sweet Pete's has tons of sweet gift packages, and they have shipping, local delivery, and pick-up options available.
Peterbrooke Chocolatier, another Jacksonville mainstay, has multiple Mother's Day gift boxes. You can either order one online, or go into a store to pick one up yourself.
Maddy D's is taking orders for their delicious edible art. They have cookies and desserts, and you can either get your gift delivered or pick it up by appointment.
Mini Bar Donuts serves up delicious, warm, bite-sized doughnuts, in addition to coffee and espresso beverages and a few beers on tap. Visit any of their three locations and grab a gift card and some Mini Bar merch to make her day extra sweet.

Bold Bean has tons of options for the coffee lover in your life. Whether you want some of their locally sourced and roasted coffee beans, merch, gift cards, or even a subscription so she always has her favorite coffee on hand, they've got it.
Vagabond Coffee, a Murray Hill favorite, is open and ready for you to stock up on your faves! You can get some of their whole bean coffee,
Brass Tacks has a coffee shop on the Southside where they pride themselves on having friendly and approachable cafes and baristas who continually work on their art of making great coffee more accessible to all.
At Condaxis Coffee and Tea founder Peter Condaxis passionately created delicious blends, from hand-selected beans, to create the perfect cup. To this day all coffee and tea is Fair-Trade Certified and uses only the finest ingredients.
Southern Grounds & Co. is conveniently located in Neptune Beach, Avondale, San Marco, AND JAX Airport! Grab mom a gift card so that she can enjoy a breakfast, lunch, or dinner made with organic, sustainable ingredients, or maybe a glass of wine and a cheese board with some live music on Friday & Saturday nights at the Neptune Beach courtyard!

Jaffi's Boutique, a Jacksonville Mom favorite, has clothes, shoes, accessories, jewelry — everything you need to make mom feel fabulous!
Declaration & Co. has tons of great products available all year, but they've got some especially adorable gift boxes just for Mother's Day! Coffee, necklaces, graphic tees, candles — they've got it all!
The Gilded Shell is a Jacksonville Beach boutique with gorgeous coastal-themed home decor and gifts, all with a golden touch. And they're offering free shipping for all orders over $75!
Boozie & Co. boasts gorgeous handmade leather bags, purses, totes, and wallets — plenty of exquisite items that are made with high-quality materials that will last her a lifetime.
C'Santos was created by local mom Cristina Santos, who wishes to transmit all the natural beauty and abundance of the world to her designs and those lucky ones who wear them.
Fig and Willow was created by a local mama, Katie Werhner, who started this company to build connections with women through beautiful clothes. Her goal is to always offer affordable, cute, comfortable, and fashionable clothing for the modern woman who wants to feel confident in what she puts on.
Couture Jems has beautiful jewelry that can be shipped right to your door for Mother's Day. They have options to fit every mom's style, with pieces made right here in Jacksonville that are one-of-a-kind.
Trust us, Saint Florals is a fantastic option that's way better than those 1-800-Flower delivery places. Owners, Steven and Lauren love what flowers represent, and the joy and comfort they have the ability to bring.
SIC Cups have endless options for moms, from stemless wine glasses to tumblers that will keep her coffee hot or her cocktail Seriously Ice Cold. They also have personalized options you can have your kids help make for an extra-special tumbler, just for her.
Zig + Zag Balloon offers balloon delivery, but these aren't your average balloons. They're works of art to help take your Mother's Day celebration above and beyond!
Milly Kate adds a pop of fun and color to your wardrobe and your life. The bright colors, fun patterns, and preppy stripes will get mom noticed like the showstopper she is!
Elizabeth Sara Collections, where true luxury is effortless, sophistication is extremely sexy, and everything is more stylish when it's worn with a smile. Every piece is uniquely handmade and is rooted in the ease of casual sophistication, with a focus on quality, and craftsmanship.
SHOP ELIZABETH SARA COLLECTIONS
Frances + McKee will ship a gorgeous gift box— with items like unique candles, lovely notebooks, and fun cooking essentials — right to your door.
EarthWorks has tons of options for all of the garden-loving moms. Treat her to some pottery, garden art, a beautiful porch swing, or maybe even a gift card would be best, so she can pick out her own gorgeous plants and flowers — the possibilities are endless!
Mom Babble: The Messy Truth About Motherhood is a book of essays by Fort Myer's mom, Mary Katherine Backstrom, and touches on every topic from postpartum depression to breast cancer to raising "feral" children. Read our book review here!

Drybar is the spot to treat her to a fresh blowout with their incredible styling products to make her feel gorgeous every day or level up and sign mama up for a Barfly Membership!
The Spa at Ponte Vedra Inn & Club is currently accepting reservations for massage, facials, hair and nails. Can't decide? You can never go wrong with a spa gift card, so when she's finally able to get out of the house, she'll really have something to look forward to.
Degree Wellness conveniently has two locations for moms day of wellness: Cool off with cryotherapy after a solo day at the beach or relax in their infrared sauna after a day of shopping till she drops. Either way, mom will feel rejuvenated and refreshed!
Cabana Life is a lifestyle brand designed to help you and your family enjoy the sun while staying protected. Their mission is to create sun protection that makes you look and feel your best!
Pure Hydration, where mom can get her fluids, vitamins, medications, and other supplements — such as antioxidants and amino acids — directly into the bloodstream for maximum absorption so she can continue to be our #1 superhero!
Carrie Wilson, a local makeup artist, offers one-on-one makeup lessons, which would be perfect for any mom. A session with Carrie can help give her the tools to make herself feel beautiful each and every day!
Amara Med Spa promises to spoil her with resort-style luxury meets advanced medical technology. A cozy sitting area, beverage bar, and extended appointment times make for a relaxing experience, unlike any other.
Massage Envy Moms do so much. Show her some TLC with the gift of wellness. Buy a 60-minute session for Mom and get a second one FREE. For Mom, for you, for wellness. Help Mom be her personal best.

Omni Hotel Amelia Island would be great for the mama who desperately needs to sleep in, have some alone time while enjoying some much deserved luxurious oceanfront accommodations or be spoiled at their full-service spa.
SHOP THE OMNI AT AMELIA ISLAND
Jaiden Photography, owned by local mom and business owner Stephanie Knowles, will beautifully capture and edit your family photos. Because how many times are the moms the one stuck snapping pics? Bonus points: Really blow her mind by doing the styling for the photos! Melody and Rachel at Kyds Boutique are happy to help with the little ones, while the gals at Jaffi's can help create a coordinating look for Mom.
Jax Cooking Studio is now booking Date Night Cooking Lessons and to-go orders for weekday meals. A date she doesn't have to plan and not cooking at home? Win-win!
Creative Grain Studio is the perfect spot for mom to leave the worry behind about set-up, spills, distractions, or cleanup while creating a one-of-a-kind piece to bring home!
At Nailed It DIY Jacksonville give her the gift of quality time with the kids, smiles, laughter, and memories that last- give her a Nailed It DIY experience.
SHOP NAILED IT DIY JACKSONVILLE
And don't forget to check out our guide to Mother's Day Brunch: Where to Dine, Pick Up, + Celebrate In & Around Jacksonville!