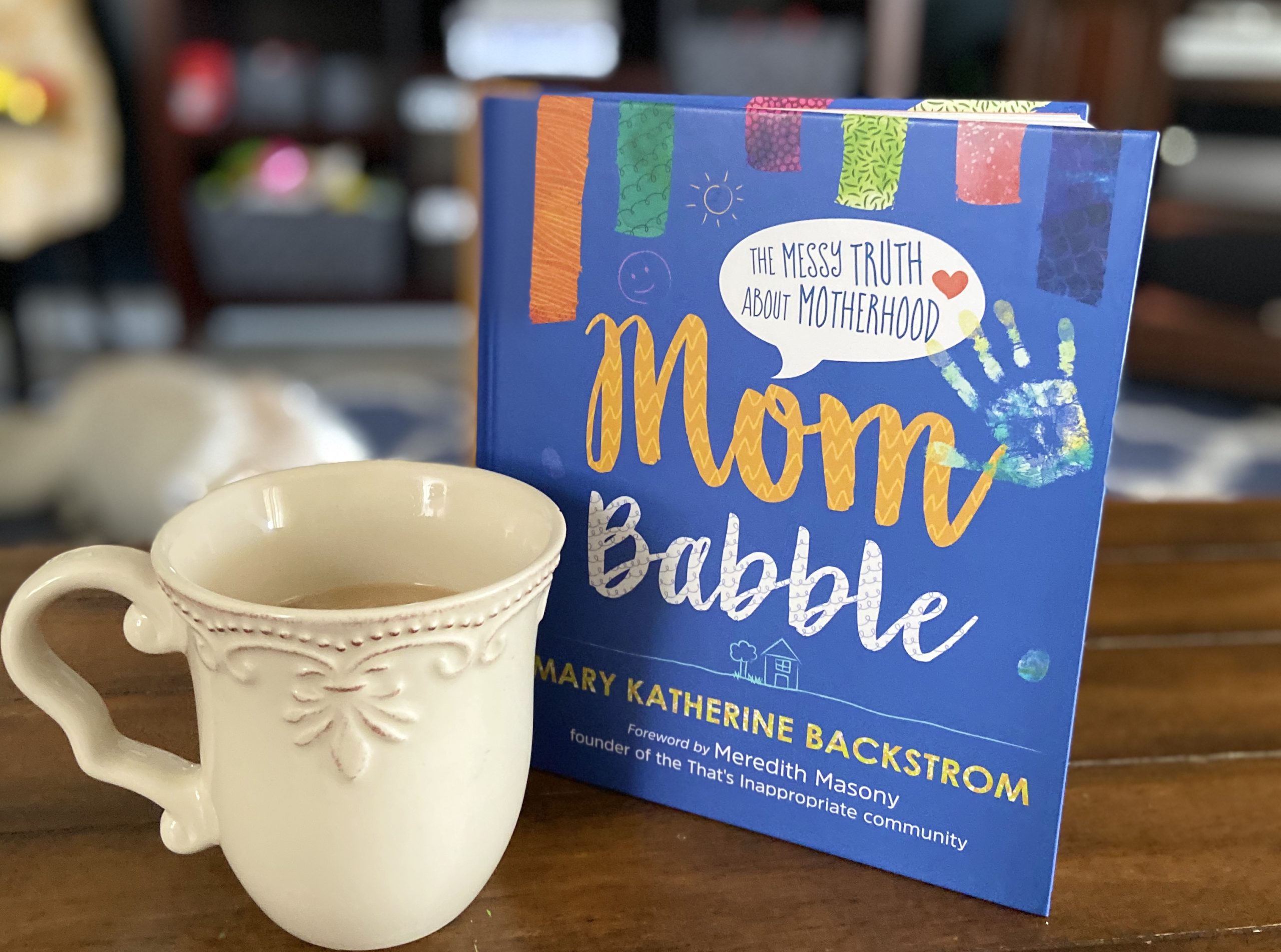 This particular morning of all the Groundhog Days (cue the neverending quarantine) was tougher than the norm. The 3-year-old threw Epic Tantrum no. 1 because there were too many blueberries in his oatmeal. The 9-month-old had no less than six teeth coming in and was on day three of nailing the art of the perfectly timed blowout. There's no point in getting into ET no. 5 (probably something Paw Patrol related) or my haggard appearance or the fact that I spent the night prior crying in my crossover in a deserted McDonald's parking lot. Frankly, I should have been celebrating because it was the first time I'd found myself alone in a solid six weeks. (Hashtag self-care when you yell at your husband to feed the kids so you can go sit solo in your car and scarf tiny cheeseburgers in silence.) Anyway, to make a long story long, I was spent when naptime gloriously rolled around.
Rather than stare blankly at the squirrels outside, I caught a book sitting on my desk, and I remembered my promise to review it because it sounded right up my alley. Mom Babble: The Messy Truth About Motherhood. I'd be lying if I said this wasn't no. 153 on my to-do list, but on this day of all days, I picked it up. I needed something (besides a shower). I don't know what it was — to know I wasn't a complete mom failure? To know I wasn't alone? To know there's light at the end of this seemingly endless tunnel? So, I warmed up my coffee for the seventh time that day and settled in to read.
An easy read it is because it's a collection of a few dozen essays on (go get yourself five cookies 'cause you guessed it!) motherhood — the real and raw kind, not the Instagram-worthy kind. Similar to a modern-day mom's Chicken Soup for the Soul, only much wittier and really well designed. The hard-cover book is chock full of short stories, pretty photography, and quirky design elements that make it a breath of fresh air —when you can spare five minutes in between being a snack gopher and butt wiper — to crack it open and skim a story.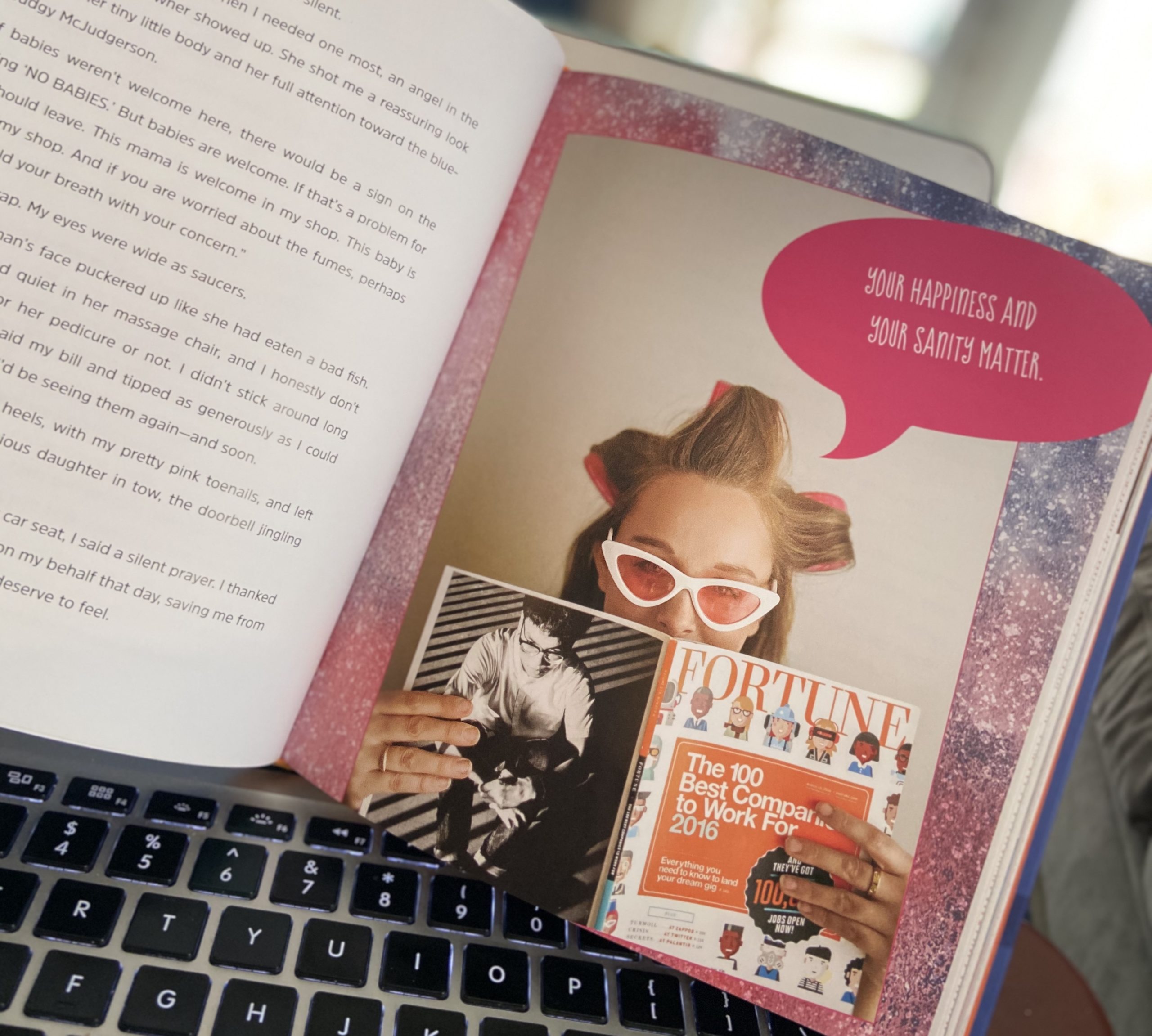 I started with a piece titled, "Mental Overload," for obvious reasons, and I quickly found myself engrossed in relatable story after relatable story — and also empowered.
"We are that fancy, expensive glue that's twenty dollars a bottle because it holds heavy stuff together while staying completely invisible." YESSSS, I am so that $20 bottle of glue, dammit.
And then I found myself laughing because "Spanx only made me feel like a busted can of biscuits." Preach! And then crying over the story about the women at Target, followed by sobbing while reading "One Thousand Tiny Breakups," about the author's son and his newfound (yet also gut-wrenching because they grow up so fast) independence.
I read and read and lost track of time until my younger one stirred and started whimpering. Speaking of the author — her name is Mary Katherine Backstrom and she is every single one of us. You might know her as the Fort Myers, Florida, woman with the infectious laugh from that "Holiday Magic" viral video or her heartwarming appearance on The Ellen DeGeneres Show. Her writing provides a good ol' dose of messy mom truths, and this full-color compilation touches on every topic from postpartum depression to breast cancer to raising "feral" children while offering up hope, humor, and unabashed honesty. And it will look mighty pretty on your bedside table.
Treat yourself to Mom Babble: The Messy Truth About Motherhood (and maybe a bottle of wine or fancy latte), available on Amazon Prime, Barnes & Noble, and Target, too!