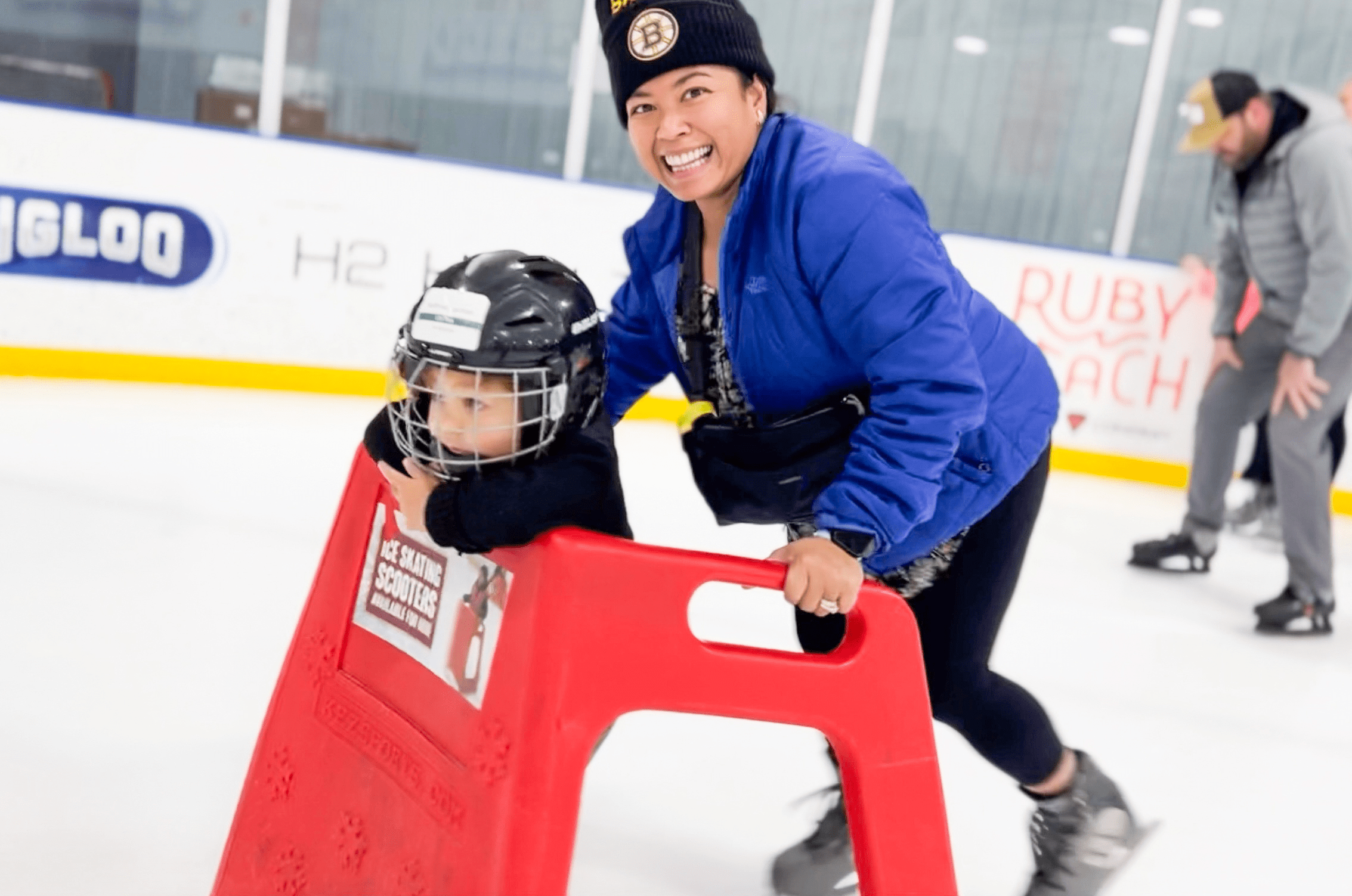 I'm 41, and my bones are old.
I'm too old to start learning a new sport, let alone ice skating! I probably should have picked tennis, pickleball, or bowling… and my bones would probably be thanking me instead of cursing me.
Ice skating and hockey are probably the last sport any Floridian would think about (it doesn't snow here!), and yet there are not one but two National Hockey League teams in Florida! The Florida Panthers (Miami) team is currently in a contender for the Stanley Cup, and the Tampa Bay Lightning has won three times in the last 10 years. And here in town, we have our very own professional minor league team, the Jacksonville Icemen!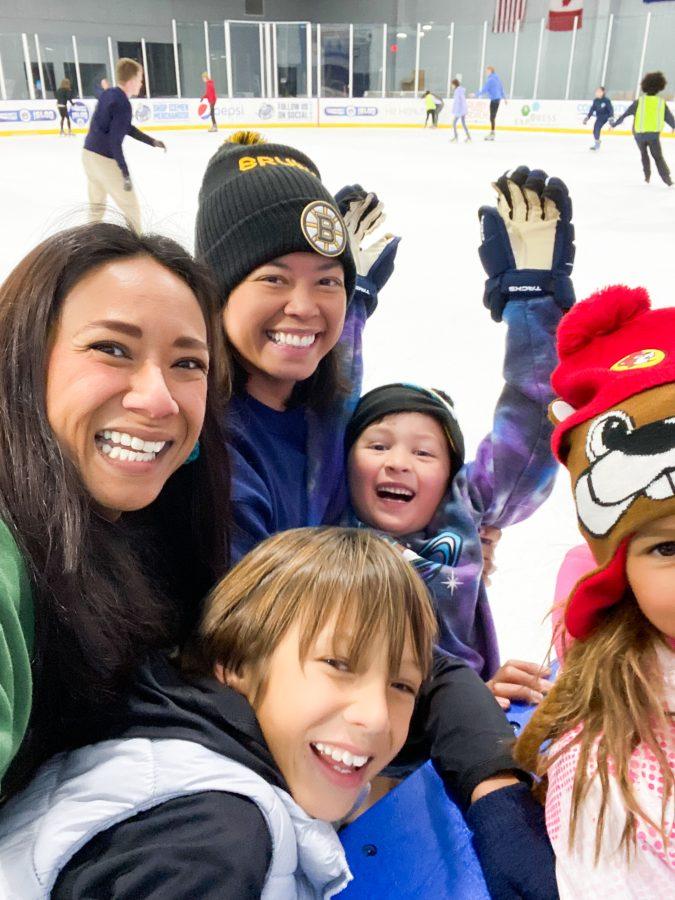 My son started liking hockey last fall after we went to our first NHL game in Boston. It was so much fun watching the Bruins play; we sat behind the players, and that was an amazing experience for both of us! One of the players, Brad Marchand #63, tossed him a practice puck, and Lincoln has been obsessed with hockey and the Boston Bruins ever since!
He has never ice skated in his whole life, but that changed as soon as we got back to Jacksonville. We signed him up along with his little brother for ice skating lessons at the only ice rink in town, Community First Igloo. Which, by the way, looks really nice now that the Icemen took over the old Jacksonville Ice and Sportsplex. We now have two ice rinks and the place has an awesome sports bar right in the middle.
Fast forward to now, and my son has passed two ice skating classes with the last one concentrating on hockey skating. He is excited to finally practice with a hockey stick and puck! We try to get a lot of ice time for him and his little brother, so I sometimes ice skate with them on the weekends.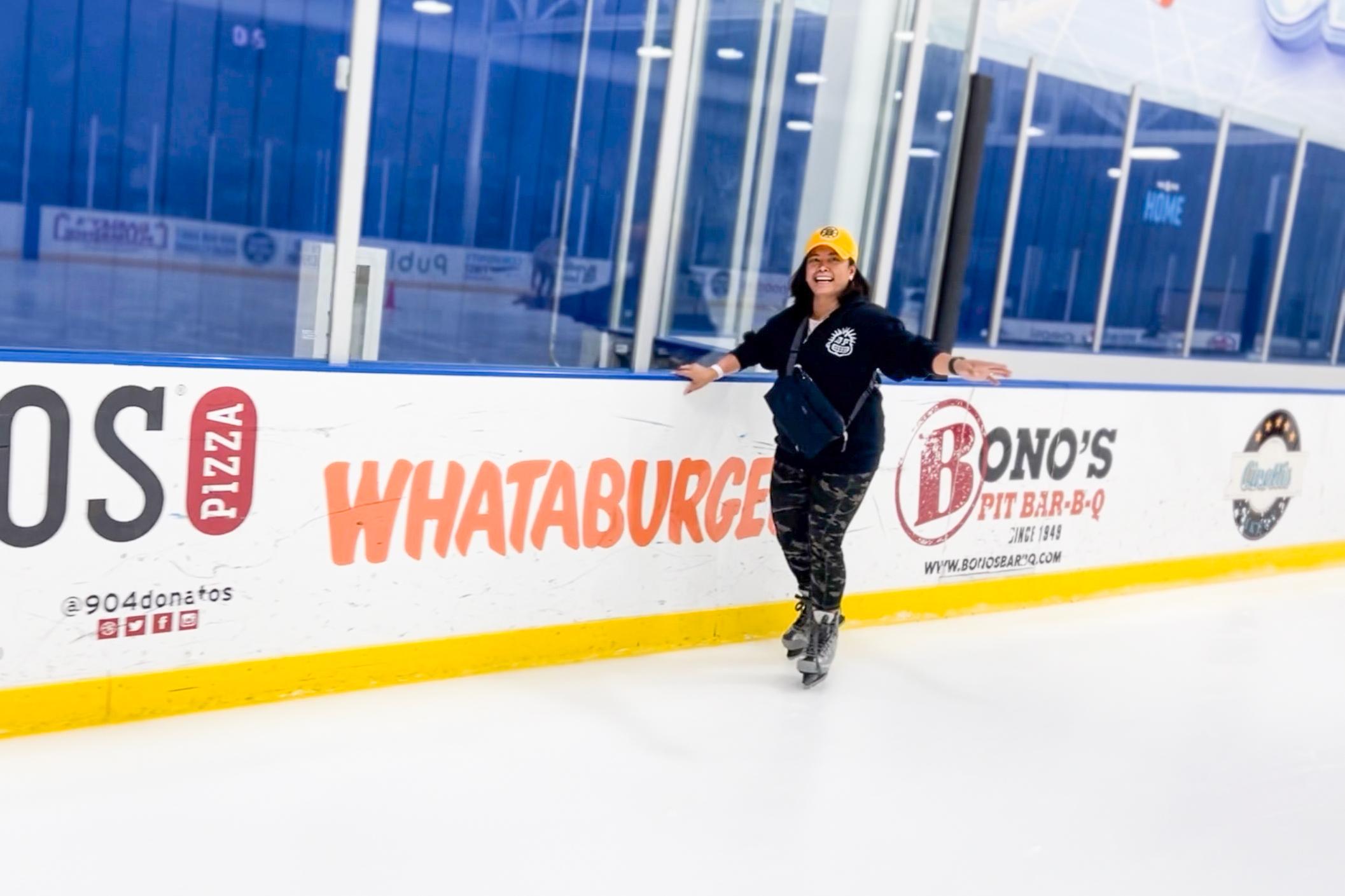 I have always skated with a walker, ever since I could remember. I am used to it, and it never bothered me before, but now that both of my kids can ice skate, I figured it is time for this mama to officially ditch the walker. I am the most uncoordinated person in the world, and yes, I fall a lot. I would go to the Igloo every Tuesday morning while the kids are in school, and I still bruise my elbows and knees. It got to the point where I was ready to give up ice skating… but I don't want my kids to see that their mom gives up too easily. So, with a little encouragement from my boys, my husband, and my friends, I am going to keep pursuing it. I may look like a goofball out there trying, but it's never too late!
If you are in your 40s like me and are interested in ice skating for the first time also, check out these tips:
Try out both figure-skating skates and hockey skates and see which pair is more comfortable for you.
Get your own pair of skates instead of the rentals.
Get rollerblades and practice at home.
Wear protective pads and a helmet. Don't be shy like me!
Bend your knees.
Take smaller glides if you need to and keep your arms out. Don't think about it too much and just glide.
Focus on something steady far ahead and go for it!
Practice, practice, practice.
See you on the rink!