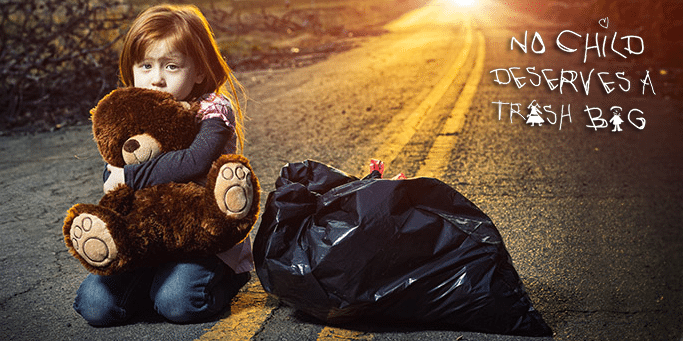 I wanted to talk quickly about something serious. Something that has shaken me to my core.
The heartbreaking truth of foster children. Their reality. The reason behind acting out or shutting down or self-hate. I have heard horrific stories of heartbreak, separation, abuse & neglect. These stories I have heard before, second hand or on the news. It still affects me and truly breaks my heart. But the one thing that hit me the hardest, the one I cannot stop thinking about, was the trash bag.
As if there isn't anything worse than being pulled from everything you know, no matter how bad the situation, most children in foster care get a trash bag when being taken from their home or from foster home to foster home. They are handed a trash bag and told to put everything they can into this one bag because that is all they can take with them. They already feel angry, abandoned, hurt, heartbroken, then they are handed a trash bag. In this trash bag they carry every ounce of who they are. Everything they know of themselves or their family. Stop and think, if you were suddenly forcefully removed from everyone and everything you know, and handed a trash bag.
No one deserves a trash bag. 
For this reason, Duffels 4 kids was born. We are a 501(c)3, non-profit organization that raises funds to provide bags for the more than 22,000 children in Florida's foster care system. There are more than 1000 foster children just in Duval County alone!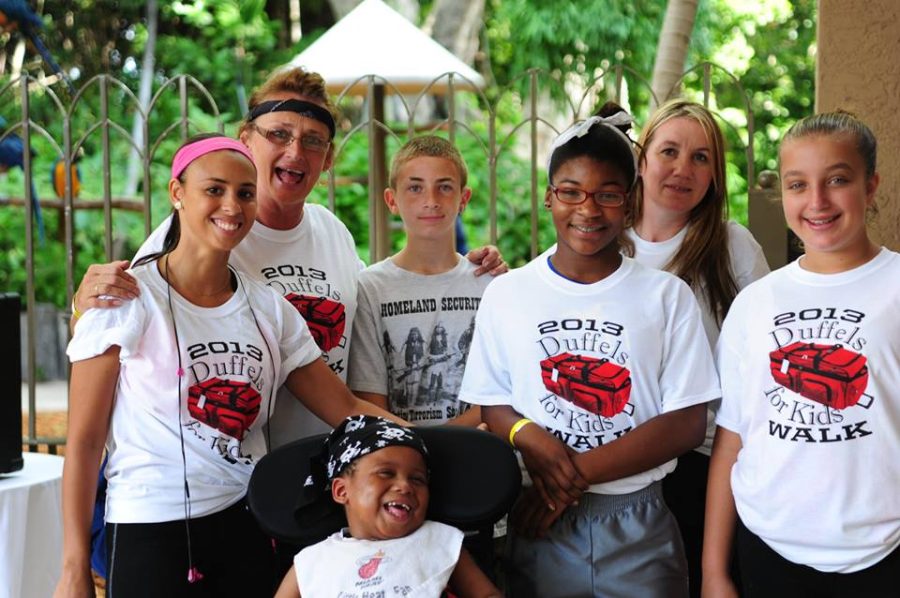 Please join us on May 21st as we walk to break the cycle of children going from home to home with trash bags. So every foster youth has a duffel to call their own… because trash bags should not be a substitute for luggage.
---
What: Duffels4Kids Walk — REGISTER HERE!
When: May 21, 2016
Where: Jacksonville Zoo & Gardens, Jacksonville, FL
Time: 8:30 a.m.
Fee: $25 (regular walker); $10 (foster parent); $5 (child)-
(Your ticket will include Zoo admission, a $17.50 value)
For more information you may check out our website at www.duffels4kids.org or email [email protected]
About the Author
Andrea and her husband, a USAF Veteran, moved to Jacksonville in 2015. In 2016, after 8 years of struggling with fertility, they decided to pursue adoption from the Florida's foster care system, leading to her role as lead volunteer at Duffels 4 Kids, Jacksonville. Andrea has documented their challenges and triumphs at makingsunshineandlemonade.blogspot.com.
Professionally, Andrea found her passion as a Certified Dog Trainer, specializing in Basic Obedience and Service Dog training. She founded Expert Canine in 2014.