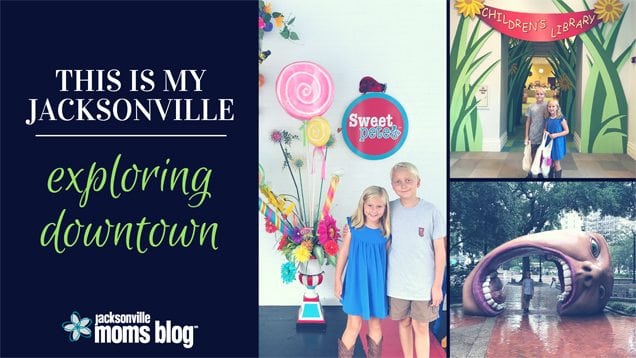 Since moving to the First Coast 15 years ago I've had time to explore some of the best that Jacksonville has to offer. From the beaches to the urban core, Jacksonville has a little something for everyone. For our family, exploring downtown is always a favorite for kids and adults alike. Every visit offers something new and exciting. So whether you're a Jacksonville local, or just visiting for the day, take a minute to see my Jacksonville and explore downtown.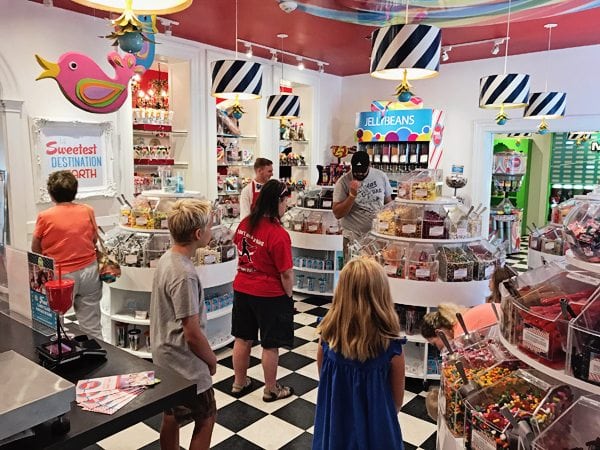 We love to start our day at Sweet Pete's Candy Shop. As a fan since their days in a little house in Springfield, where Pete himself would scoop your ice cream, the new and improved location has become a destination for both Jacksonville residents and tourists. Sweet Pete's offers a wide variety of candy classes, toddler story time, and factory tours. My favorite activity is the factory tour. The tour is just $5 per person and lasts 30-45 minutes. It's the perfect family friendly activity that is sure to please kids of all ages. Your tour guide will take you through all 3 floors of Sweet Pete's and conclude with a custom candy bar for you to take home. That's right, you get to pick what type of chocolate you want, and up to 3 special ingredients to put in it and the candy experts at Pete's will make it for you while you're on your tour.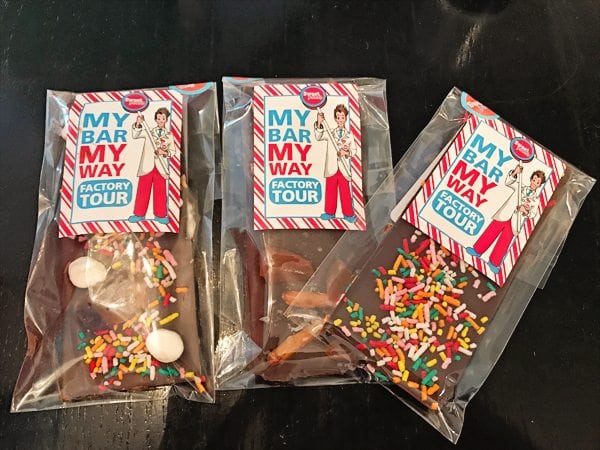 After our factory tour, we like to enjoy lunch at the Candy Apple Café. With a vast menu and breakfast available all day, it's a crowd favorite. Be sure to make a reservation because the restaurant can fill up fast at lunchtime. Mom tip: The kid's hot dog is actually 2 small hot dogs on 1 plate. It's the perfect meal for little kids to split.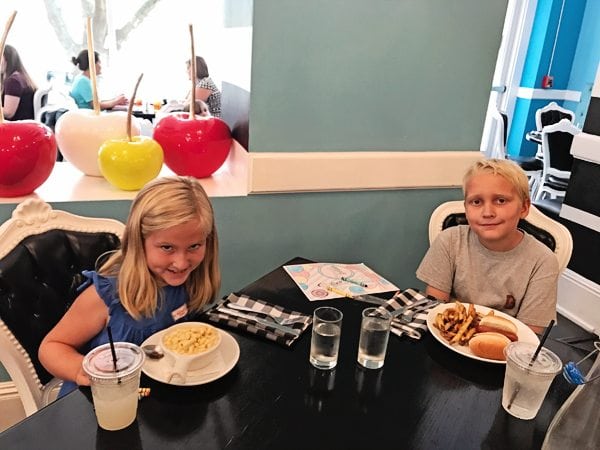 Once we're done with lunch we take a stroll over to the downtown library. This main branch of the Jacksonville library is vast and stunning. The children's section boasts a comfy alligator couch where kids can curl up on and enjoy a good book. The center courtyard has become a premier wedding venue in Jacksonville and is not to be missed. If you're a Jacksonville resident be sure to bring your library card, but even if you're just a visitor in the city, the library is worth checking out. Mom tip: The library will validate for 1 hour of parking at the Duval Street parking garage.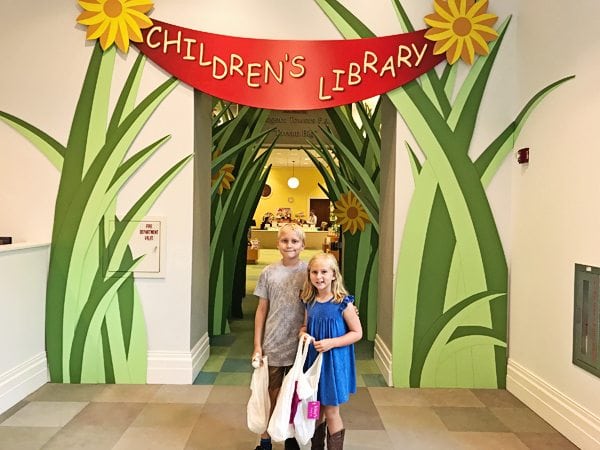 Just one block over from the Main Library is my other favorite destination for bibliophiles visiting downtown. Chamblin's Uptown is considered an institution and if you're looking for a collection of new and used books that will pale in comparison to anything else around town you need to stop by for a visit. If you're local, consider bringing in a bag of old books that you're looking to get rid of. Chamblin's will give you credit for your old books and you can use it to buy some new ones.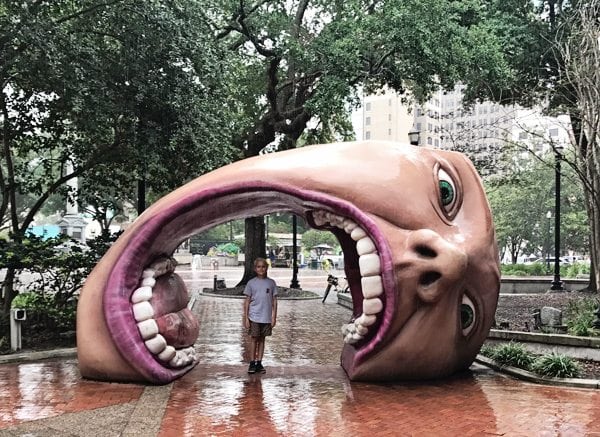 Once we've gotten our literary fill, it's time to get our science on. The Skyway is a free way to get across the river and my favorite way to arrive at the Museum of Science & History (MOSH). You'll want to take the Skyway to the San Marco stop on the other side of the river. Be sure to check the map when you get on at Hemming Plaza because not all trams go to that location. MOSH has loads of interactive exhibits as well and has historical displays. It's easy to spend a few hours getting lost in the museum.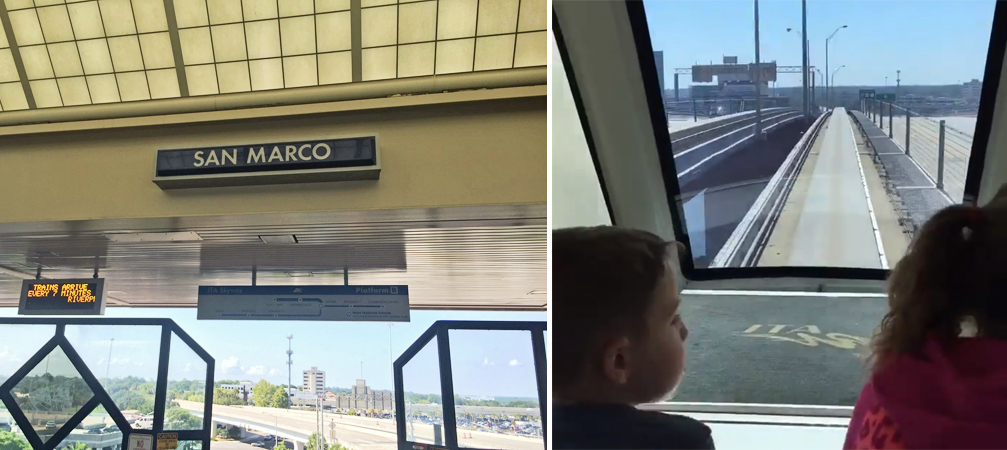 When we're done at MOSH it's time to take the Skyway back over to Hemming Plaza where we parked. Then it's off to dinner and drinks at one of our favorite local breweries. The Engine 15 Brewery & Biergarten serves a great selection of local brews and on Friday and Saturday nights food trucks are on site making it a great place for a casual dinner. The best part, they have a fully fenced pirate ship playground that the kids love to climb on.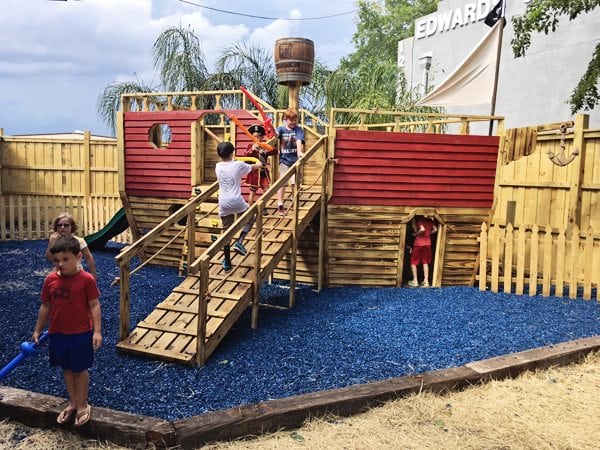 So there you have it, one of my favorite ways to spend the day in a city I've grown to love. What are your family favorites when visiting downtown Jacksonville?