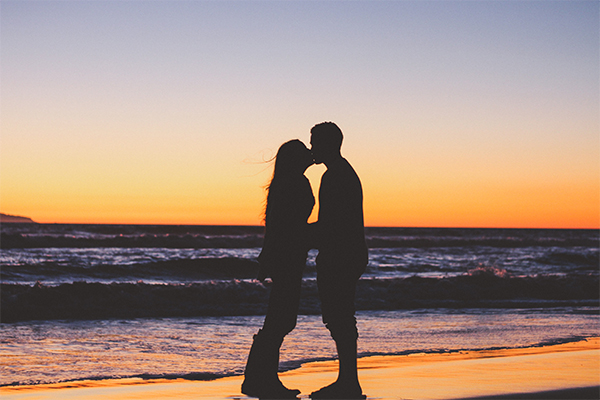 My husband and I had not been away together without children in about eight years. There were the years we had three kids in daycare, and no one was going anywhere with a childcare bill higher than our mortgage; there were the twins, who were hard enough for us to handle, let alone leaving them with someone else those first years; and there was just the crazy logistics of it all. We didn't go away because the thought of getting it together enough to leave four kids and a dog was straight-up overwhelming. We'd gone away separately, sure, for work or friend weekends, because we knew the other one needed it or didn't have a choice, but never together. I felt really guilty for putting all that work and care on someone else.
But then the twins were older. And we no longer had to pay for daycare. And my husband turned 50. This was IT. We were GOING. One way or another. Then things happened. Our daughter got into a really special summer program that was five weeks long. So we had an amazing summer experience in Boston. Still, I was determined.
My husband texted: Maybe we should stay home. This summer was a lot.
Me: I know it was. But it's your 50th birthday. And we need this. OUR MARRIAGE needs this.
My husband: Is there something wrong with our marriage?
Me: No. But there might be if we don't go away.
My husband: Got it.
Once he committed, I asked my parents if they could watch the kids. That meant a long trip to town for them, but they were up for it (thank god). I wrote up five pages of directions, hired a babysitter to drive the kids and help out for four days, and sent the dog to doggie daycare. We used airline points, and we went to California for the first time ever. We made it work. I realized even though it wouldn't be the same as when we were there, my kids would be safe, fed, clean, and loved. They'd be fine. The rest we could handle later. We stopped making up excuses. We took the trip.
For four days we slept on our schedule. We did what we wanted. We had long lunches, outside, with beer. We watched the sunset. We took walks for coffee. We talked with no one interrupting us. We didn't have to worry about kid food or snacks or dozing off on the couch. Of course, we talked a lot about our kids, and we FaceTimed them. But. It was glorious. To let the worry and weight of the day-to-day details go for a while. To sit and not have to make lunches or find a pair of shoes or drive to practice. By the end, I was ready to see my kids again. I really wanted to see them. And when we got back, honestly, it was like we'd never been away (hello, laundry). Except we had new experiences to talk about and remember together and get us through the tough nights and general hamster wheel of daily life.
While we had been, we were us again. Us before kids. And that was worth every minute of planning and every penny.