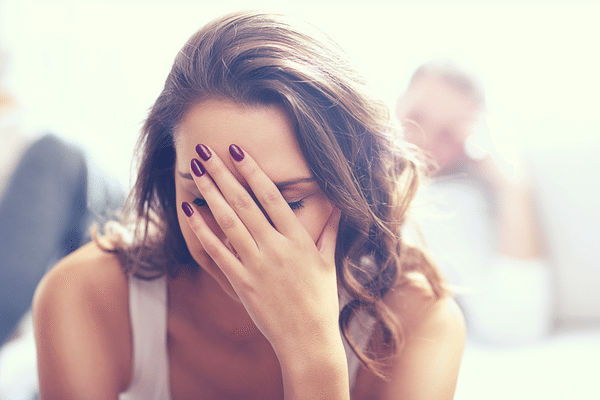 It's true what they say about the 7-year itch. But what about the 8th, 9th, and 10th years? Sometimes, my marriage still itches.
Ten years is a long time to do anything over and over again. Most people don't stay in a job longer than a few years before they move on to reenergize their career. I guess that's why most marriages end in divorce — time to create a new spark.
We were close. I mean, really close. It was scary, empowering… but mostly devastating. The fear of starting over, with so many questions, like where will the kids and I live? Do I even make enough money to support us without him? How will I do it on my own? But then the empowerment and the anger take over, and you KNOW you could do it on your own. You've made it at least half your life without a spouse, and you don't need anyone else to live a fulfilling life. This is truth.
Then comes the devastating sadness. What about the kids? Do we stay together for the kids? Do we wait until they are old enough, when they don't need the closeness as a family as much? People always say don't stay for the kids, right? That the kids know when the parents are unhappy, and it will just make them unhappy. That the kids will be better off… even if they are moving back and forth between two households.
We were at a loss. He asked me many times to go to therapy, and I refused. I had been once back in my single days, and I thought it was a joke. He started going without me and then the ultimatum came… go or I go.
So I went. And we were lucky because we found the right therapist. I was really nervous when I saw she and I had mutual Facebook friends, but there's that whole Hippocratic Oath right? Anyway, it was one-thousand times more helpful than trying to talk it out by ourselves. Our egos would always get in the way of really getting to the truth. She was able to really get to the root of our problems, and I'll tell ya, it was eye-opening, to say the least. Lots of, "Well, I didn't know you felt that way…." We also went a few times solo. And she was real, like my girlfriend at the bar when we are getting into a good talk, but she was on his side, too, not just mine. The first thing she asked me was, "Are you cheating?" No, I'm not cheating. "Most of the women I see are," she said.  "And they still want to save the marriage." Wow. OK, well I am in better shape than I thought. "Do you want to stay?" she asked. I hesitated. I hesitated because of my ego — that empowerment I mentioned earlier, knowing that screw you, I CAN do this on my own. But deep down, I did want to stay, not for the kids, for us.
I won't lead you to believe that after a few therapy sessions we were fixed. We are still fixing things, but we are on a better path now, the right path. We still fight, I still nag a little, he still forgets stuff, but we got through the dark time and into the other side to realize our marriage was worth saving. Believe me, I know that isn't the case with all couples, but you owe it to your kids to take the time to really figure it out. In a way, we reenergized our marriage and took the time to be alone, without the kids, without the stresses of the house and the bills and work. And so far, it's working.
So, no, I didn't stay for the kids. I stayed for him and for myself. For us.