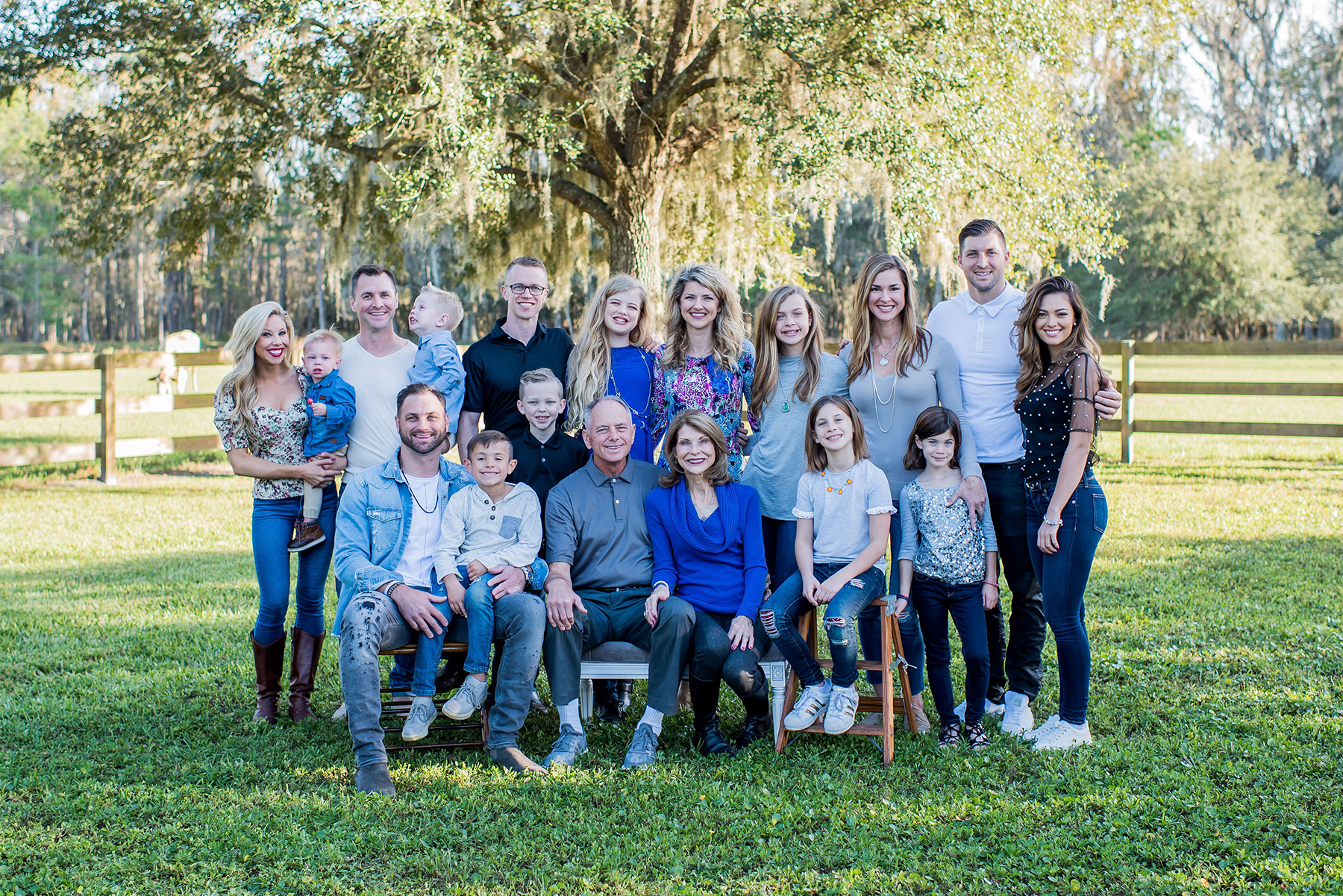 One of Jacksonville's most famous moms, Pam Tebow, mother of New York Mets outfielder and former NFL and University of Florida quarterback, Tim Tebow, has a new book out titled Ripple Effects: Discover the Miraculous Motivating Power of a Woman's Influence.
Jacksonville Mom contributor Kerry Schicker recently sat down with Pam to discuss her new inspirational book, her unwavering faith and a few of the personal family stories she covered in Ripple Effects, like her life-threatening pregnancy with Tim — or "Timmy" as she calls him.
Why did you write the book — and why now?
I wanted to encourage women that all of us have an opportunity to influence the people around us, especially our kids. It's fun to be able to motivate women that God can use them, no matter where they are or what season of life they are in. I speak at a lot of events and I've spoken on influence for years. [Ripple Effects is] a great visual — you throw a rock in the lake and that creates ripples and those ripples lead to other ripples and other ripples.
Who is the book's target audience?
So, I wrote it to women, but my heart is with moms — I get most excited when I can talk to moms. A lot of women here at the book signing were moms. I ask them their story, and they know that their great opportunity is to impact their kids, but I don't think they realize just the impact they can have on a day-to-day basis. When you're intentional about that, you can really make a difference. I wanted Timmy to understand the impact that if God gave him a big platform, that he could impact not just one or two lives, but hundreds or thousands or more. We're so thankful for that.
Tim wrote the book's foreword and credits you, his mom, as the key to his success. How does that make you feel?
He gave me this key pendant for Christmas when he got his first paycheck playing for the Denver Broncos. The kids were joking saying, "Mom, he has the key to your heart," and he corrected them and said, "No, mom, you're the key to my success." I just sobbed when I opened it and then cried more when he said that. We really do have that kind of impact on our kids. I wouldn't trade being a mom for anything.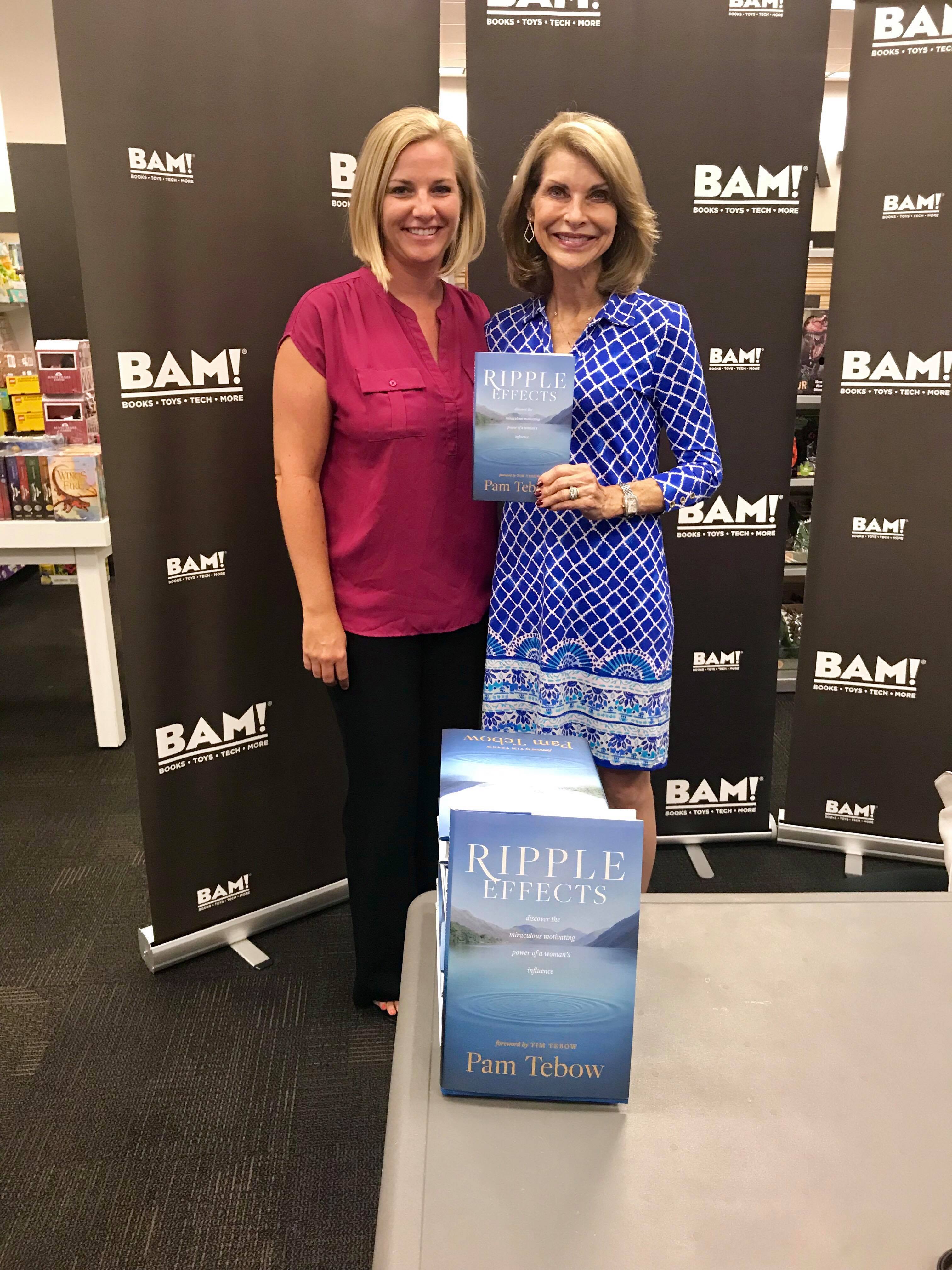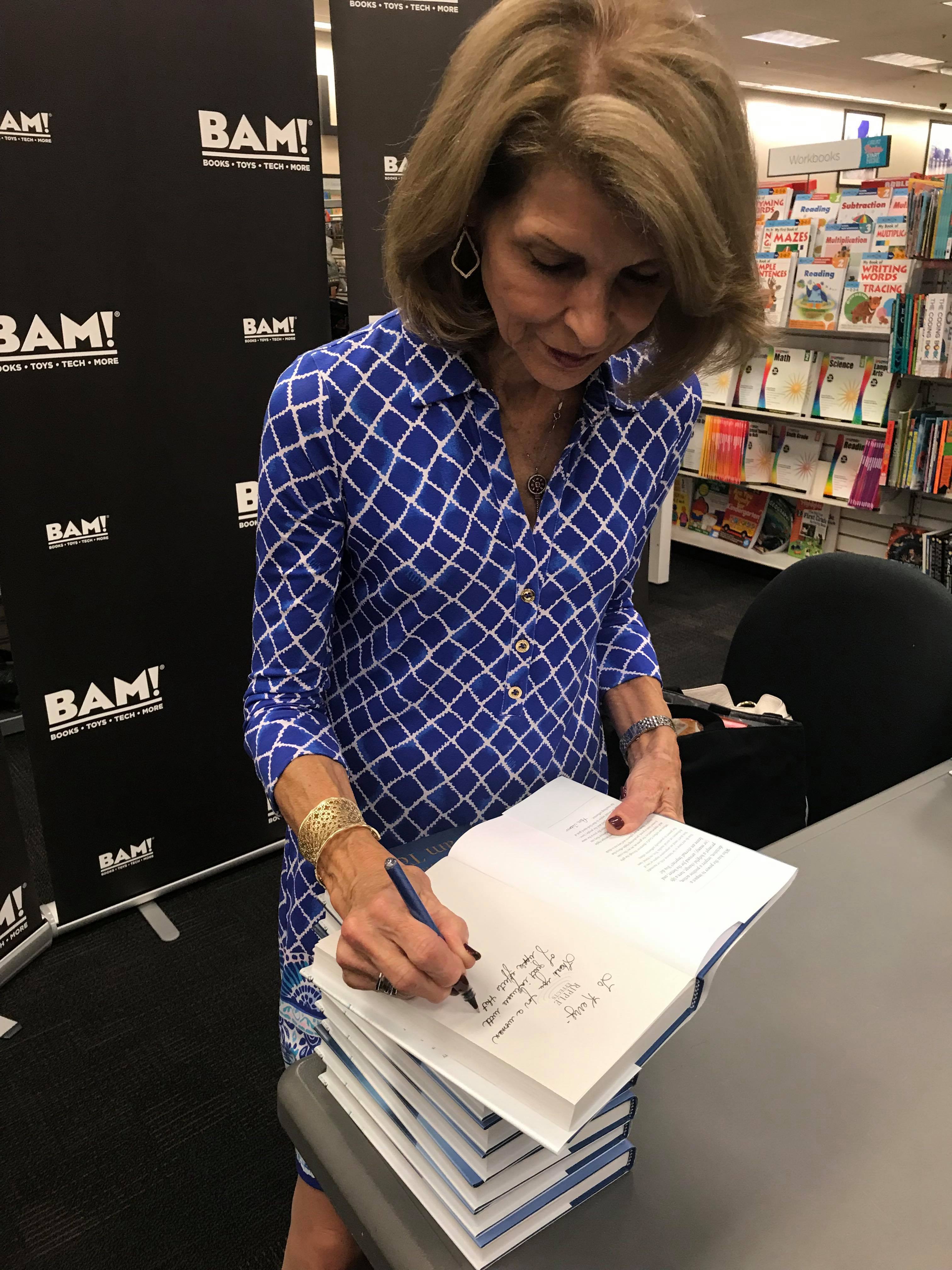 How do you think the world has changed since you were a young mom?
It's such a hard world for mothers these days. We live in a real negative world. It's so important that you rise above. Your kids learn a lot from your everyday behavior. We all have challenges, so we can teach our kids, how are you going to handle it? Your kids learn when they see you fall and how you get up. You have to keep going. I made a lot of mistakes. But kids overlook those and don't seem to hold a grudge. Hopefully, they learned from them.
You had five children and homeschooled all of them. What was that like?
Homeschooling was my husband's idea, not mine. We started with my daughter in first grade and then it worked for us when we went into the mission field. We had two children with dyslexia — my husband was, too. He was treated terribly in school. He couldn't read in third grade and his parents were so mad at him. They thought he wasn't trying. I heard those stories and I didn't want my two boys to experience that, and I'm glad I could protect them. It doesn't mean you're not bright, it means you're wired differently. Timmy won the Heisman, but he also won the academic Heisman and graduated with honors. I'm not bragging — I share this because he wanted to achieve that mainly to have an influence for all those people with dyslexia. He often writes about it because he understands what others are going through.
How do you gracefully manage Tim's harshest critics on social media?
It's really hard. You have to consider the source a lot of times, and I think you prepare them for that. We really worked hard on character issues. That was probably one of our key teachable opportunities. You don't wait until they are 20, you teach them when they are young. We thought about the qualities that we wanted them to have. We didn't like bragging, we taught them to let someone else praise you. There's a Bible verse that says let another praise you, not your own lips, and they had to quote that and live it out. There was no bragging allowed. A reporter asked Timmy, 'Why is it that we can't get you to talk about yourself?' And his response was, 'Well when we were young my mom taught us not to talk about ourselves.' So, it lasted. I couldn't imagine that would have the impact that it did, but that's the ripple effect.
You wrote about your life-threatening pregnancy with Tim and how doctors advised you to terminate the pregnancy because they said he was a massive fetal tissue and you could die during childbirth. Can you tell me more about that?
It's interesting how my story resonates with others in the same situation. We knew the odds were not in our favor and we thought about it, and we knew that I might have to give up my life at childbirth. It's everyone's choice — we tell our stories so that we can encourage women that you need to get a second or third opinion. One woman I met told me that doctors advised her she'd have a down syndrome baby and that she should terminate the pregnancy. She told me they should call it 'up syndrome,' because that child is the joy of their lives. Everyone I meet in that situation says the same thing. God picks special people to have special children. Don't listen to the voices around you — a mother's instinct is usually right.
What was your parenting style like?
We knew who our kids were with. We wanted everyone at our house. You got to know their friends and who to gracefully weed out. Our kids will suffer harm if they hang out with these kids that are bad influences — not always the kids' fault. We tried to find creative ways to discipline them. A lot of kids don't have consequences. Our kids were energetic. They could use that energy for good or use it for bad.
Speaking of using it for good, it's evident that Tim is very passionate about giving back to the less fortunate through his foundation and many other ways. Was that something you instilled in your children at a young age?
Absolutely, they watched my husband start an orphanage and it impacted all our kids. It was life-changing and gives them purpose. Timmy has a prom for special needs kids called a Night to Shine — he has such a heart for those less fortunate.
What's the one thing you hope readers take away from the book?
God has created all of us for influence and mom's greatest influence. Opportunity to impact our kids and they can impact our world for generations to come creating a lot of ripples. Moms have the biggest purpose of all. We don't have to look around for someone to influence — we already have the audience.
As the saying goes, it takes a village. I know that is extremely true for me and my family.
You need a village. You need friends. Because I homeschooled, I started a homeschool group. I realized how much they encouraged me. We had all these like-minded people and friends. I realized friendships are so important. Moms need other mom friends because we need to encourage each other.