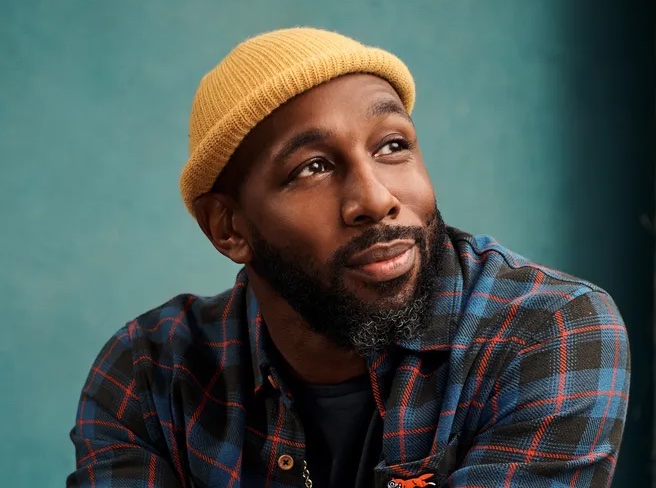 News broke this week that Stephen "tWitch" Boss has suddenly and unexpectedly died. The So You Think You Can Dance? alumni and DJ for The Ellen DeGeneres Show seemingly had everything together: an adoring wife, Allison Holker, beautiful children, and a successful career. Yet the news of his death became even more heartbreaking when the cause was announced: suicide by a self-inflicted gunshot wound. It's left many people shocked, showing yet again how very misunderstood mental health continues to be in this country.
Holker told police that when Boss suddenly left, she knew something was wrong; he left without a word and was not communicating at all. There had been no argument, no reason for him to leave. Holker had been insistent with police about how strange this was, and her instincts were, tragically, right. Boss was found dead, not even a mile away from his home, in a motel room, where he had taken his own life.
"It is with the heaviest of hearts that I have to share my husband Stephen has left us," Holker said in a statement to People. "Stephen lit up every room he stepped into. He valued family, friends and community above all else and leading with love and light was everything to him. He was the backbone of our family, the best husband and father, and an inspiration to his fans."
It's this positive light that has left so many people in shock about Boss' suicide. Yet that is because mental health is still seen in very specific, black-and-white ways.
By society's standards, someone who is depressed and suicidal is expected to behave in a certain way. They are supposed to be sad, listless, with no energy, clearly appearing to be unwell, and their life in ruins. Yet Boss was energetic and happy. His life was going well, so he didn't have a "reason" to be suicidal. So what drove him to kill himself?
Depression comes in many forms. Not everyone who struggles with mental health issues will fit the stereotype. People with depression or suicidal ideation may not appear sad or as if they want their life to end. Even more importantly, someone's persona on social media often does not match what they are experiencing inside. And signs of depression can include things people may not recognize — brain fog, anger, weight change, and even sudden physical pain.
Scott Osiecki, of the Alcohol Drug Addiction Mental Health Services Cuyahoga County, told News5 Cleveland that knowing the signs of depression, and not just the stereotype, can be life-saving — and that suicide affects everyone.
"If you're considering hurting yourself, tell somebody, right?" he said. "There's nothing to be ashamed of, you know? And we find out from tWitch's death that it affects everybody, all walks of life, mental illness or depression or thoughts of suicide."
If you or someone you know is having thoughts of self-harm, please contact the 988 Suicide and Crisis Lifeline by dialing 988, texting "STRENGTH" to the Crisis Text Line at 741741, or visiting 988lifeline.org.