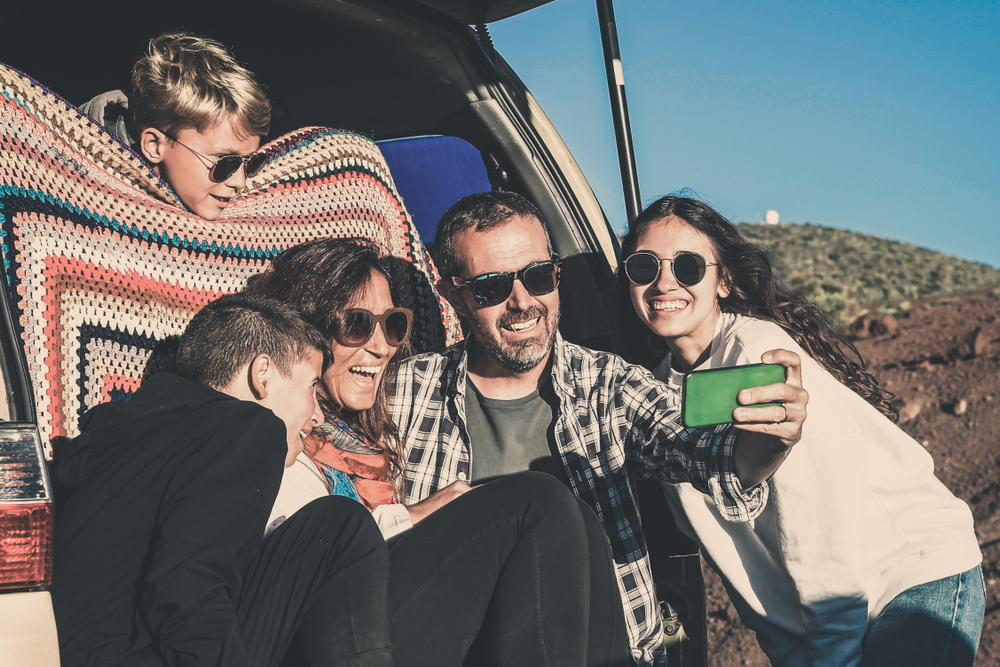 What started out as just looking for a new "family car" with my mom ended up with me purchasing a minivan at the end of the day. I had no intention of getting a minivan at all. As a matter of fact, I swore that I would never be that "uncool mom" who drives around in a minivan. The stigma that comes with driving one is endless — after all, a "soccer mom" is not quite the ideal label anyone wants to achieve in life. Maybe it works for some moms, but it doesn't for me. Getting a minivan is like saying that you accept your life as being ruled by your kids — and you may as well kiss freedom and having any bit of fun anymore goodbye.
Hollywood probably isn't going to add a minivan anytime soon into the Fast and the Furious movie series, nor will you find any spring breakers driving down Miami's Ocean Drive in one of these babies.
But now that we have two kids, I knew we needed something bigger than my Land Rover crossover. Did I mention that I'm 4'10? Lugging around an infant car seat while buckling in my other kid can be really cumbersome for short people. Two young kids also mean double stroller duty, so that alone took up my entire trunk space.
Pre-pandemic, we took a weekend trip to Disney World and my mom, who usually goes with us, opted out of this trip because she didn't feel like being crammed in between two car seats the entire time. Though I was bummed, I didn't blame her for not wanting to feel like a sardine in a tin can. And it was for the best because we were already jam-packed with the double stroller, baby swing, pack 'n' play, our luggage, the kids' snacks, their toys… I'm feeling claustrophobic all over again just thinking about it.
Then the COVID-19 chaos happened, and no one was traveling for a while. No one was spending money. Many businesses were hurting, and car companies were offering great discounts or payment plans. So, my mom and I decided on a whim to look at minivans just to see what they offer while my husband stayed home with the kids. I wasn't ready for "soccer mom" status, but the deals were too good — once my hubby gave me the green light, we officially became the (not-so-proud?) owners of a Honda Odyssey.
It still felt surreal, as if what the heck did I just do? I wasn't ready to give up my Land Rover, and I may or may not have shed tears while cleaning out the car that had been there for me throughout the past decade. It was hard saying goodbye as I took pictures of every little detail I could get (hey, I'm a photographer!) before handing over my old car key.
It was silent in the car on the way home.
My heart warmed up as soon as I parked in the driveway, and my 4-year-old son came running to the van excited to get inside. Sure, I was still in denial, but watching the joy in Lincoln's eyes as he played with the buttons to open and close the van door, roamed around inside the vehicle enjoying the large space, and hearing him shout, "This is the best car ever!" was priceless.
A week went by, and I still wasn't sold on it. I have noticed that more people tend to go around me on highways or cut me off in the parking lot now that I'm in a minivan. I'm not that slow, so I would appreciate it if those same people would just stop alienating us van owners as if we all are moving at a turtle's pace. Don't pull out of your parking spot abruptly when you see a minivan coming because you feel like you'll get stuck behind someone slow. Those same people should be thankful I have a minivan now, so my kid doesn't ding their car door when he swings the door wide open! The minivan's sliding doors fixed that problem.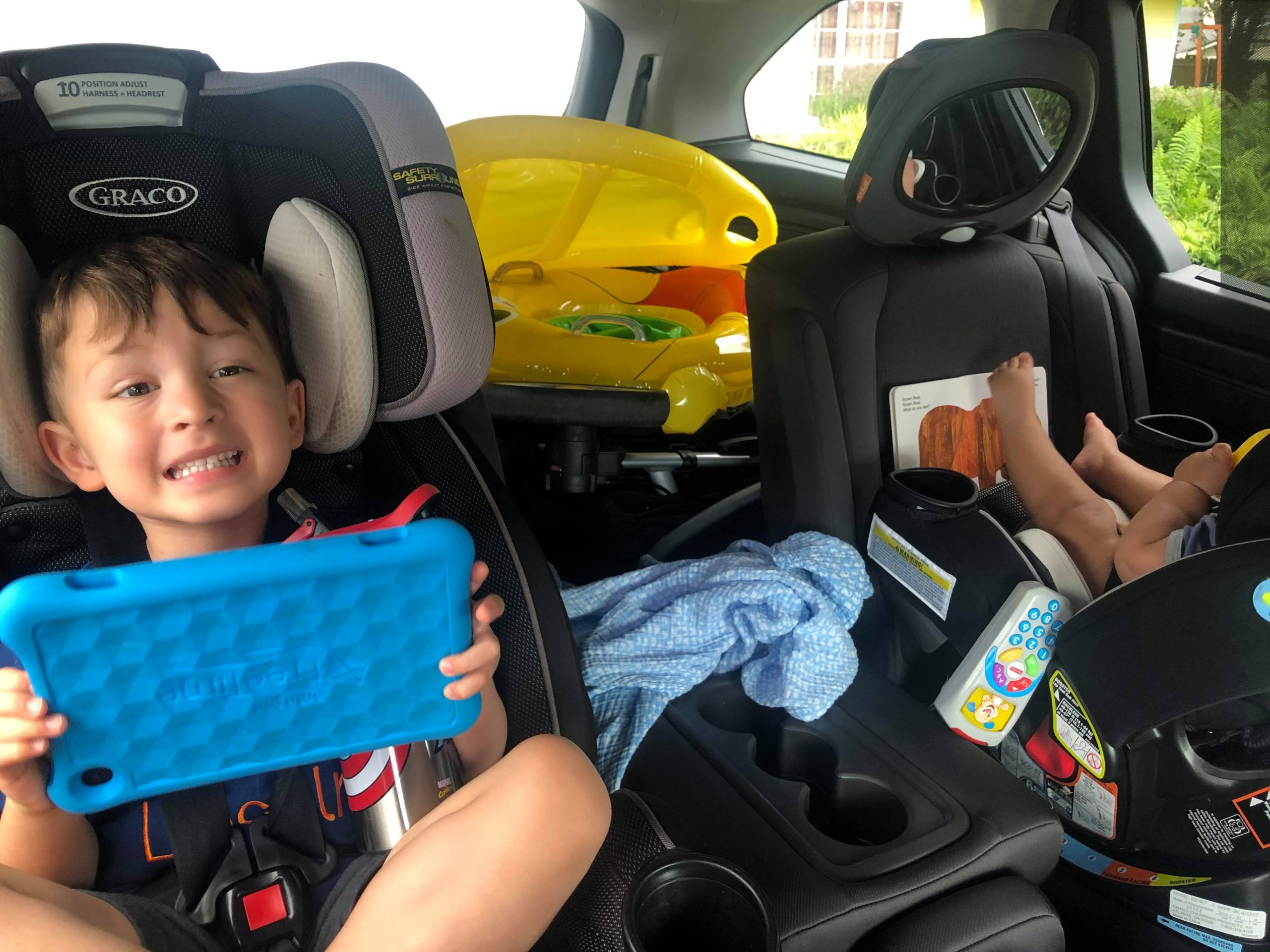 It wasn't until recently that I have fully embraced the minivan life, and I am never looking back. We went on a vacation to Destin, and we practically brought everything but the kitchen sink. But seriously, we loaded up the back of our van with a double stroller, two big pieces of luggage, one kiddie suitcase, two bags full of snacks and baby food, a drink cooler, a box of baby diapers, a bag full of beach toys, swimming floaties for both kids, and surprisingly, we still had plenty of space and didn't feel cramped at all! It was so easy to get in and out at rest areas and even changing the baby's diaper in the back of the van while raining was a breeze.
My 2010 Land Rover did not have the big touch screen with a backup camera, the keyless entry and locking system, nor the key fob that allowed me to start the car remotely — so this van is a big step up for me. The ease of loading things in the car and getting the kids buckled in is a game-changer, especially on a long road trip. I love that it sits eight people comfortably, even with the kids' car seats, and you can also take out a row of seats for additional space. There is a wide-angle rearview mirror that allows you to see everybody all the way at the back. So overall, driving a minivan is like driving in a cloud. I would not trade it for anything during this season of our lives.
Some get a "quarantine puppy" — well, we got a "quarantine car." That's right, you'll see me now proudly rollin' with my fancy 280hp V6 engine Honda Odyssey! Feel free to call me a "soccer mom," also.