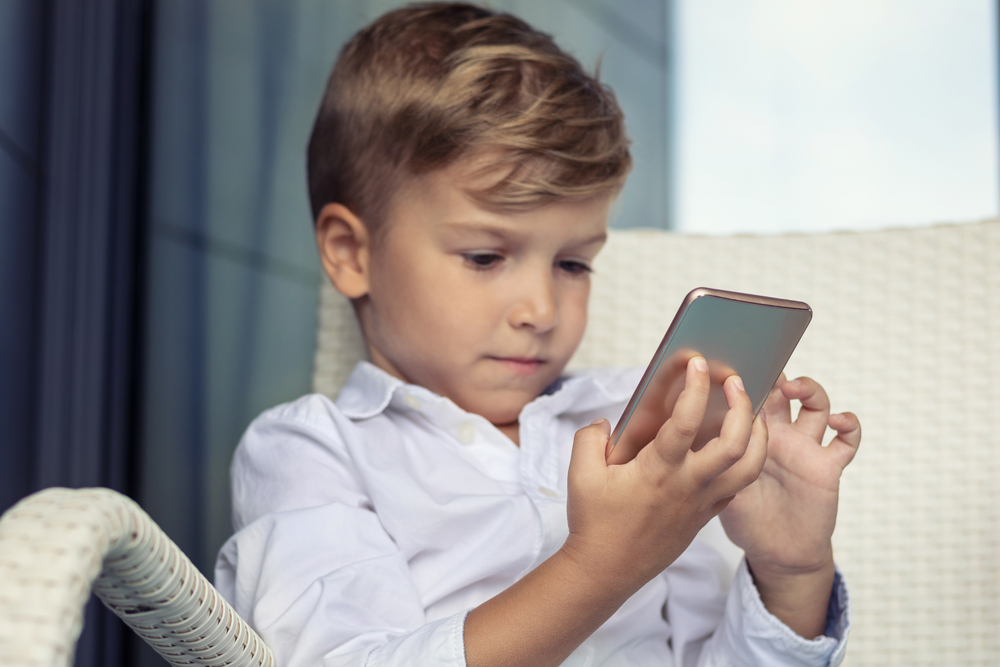 Long gone are the days where you could teach your child to just pick up the phone and dial 9-1-1. Things are so different than when we were kids, right? I don't know anyone my age with a landline. When we were kids, we had to memorize numbers in order to call our friends and family. And if we did have an emergency, we didn't have to worry about finding someone's locked cell phone.
So, what do we do?
The recommended age for teaching a child to handle an emergency is ages 4–5 (my son's age!). We've started with really simple things — repeating our address when we arrive at home, for example, and making sure he knows his first and last name.
Define 'Emergency'
I know I don't need the fire department showing up at my house because my son wanted a Band-Aid. Clearly define what an emergency is to your child — something where someone is hurt, something scary is happening, and there isn't an adult to help. Examples can be a fire, someone they don't know in the house, their adult is non-responsive, or a car accident.
Explain the Concept of 9-1-1
You can go through the whole process. Our kids already know about firemen and policemen and other public workers who are there to help us. Emergency operators are the same, they are answering the phone to help connect you with the right person to help.
How to Dial
If you have a landline, amazing! This step will be super easy. If you have a cell phone:
Show them the "Emergency" call option that appears on the locked or PIN screen of your cell phone. It is in the lower left-hand corner.
You can also show them that if you hold the volume button and side button at the same time, an Emergency Services SOS slider appears, and you can drag this to call emergency services.
Rehearse a Call
Explain that the operator will ask you some questions to help! These questions will likely be:
What is your emergency?
Who needs help?
What is your name and address?
Is there a grownup around?
The operator will also give them instructions, and they need to listen to these instructions to help and stay safe.
Now, role-play a few times with your child. Have a fake emergency, have them get right up to the emergency button, then rehearse what they would say to the operator.
It's Serious!
Remind them that 9-11 is not a joke, and they should never call unless it is a true emergency.
Other Tips
Make sure you have a first-aid kit on hand and they know where it is. Also, if you don't have a landline, it's important your child knows their first and last name and home address. You can also write 911 in big letters and post it on the refrigerator. If you have older children, a list of emergency contacts and their numbers is also helpful.
Hopefully, our kids will never have to use these tips! But if an emergency situation does arise, it's good to be prepared.
What other emergency tips for children do you have?