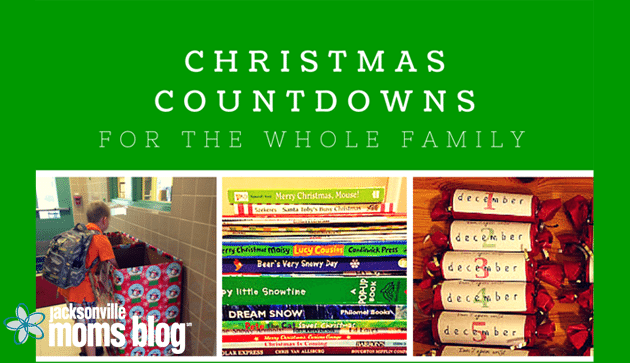 My kids love counting down to Christmas morning. Each year we have a variety of different Advent Calendars counting down to December 25th. Some are store bought and some are homemade, but it really doesn't matter where they come from, they're always a hit with the entire family. Here are a few of my favorites that can help you get excited bout the big day.
Christmas Book Advent Calendar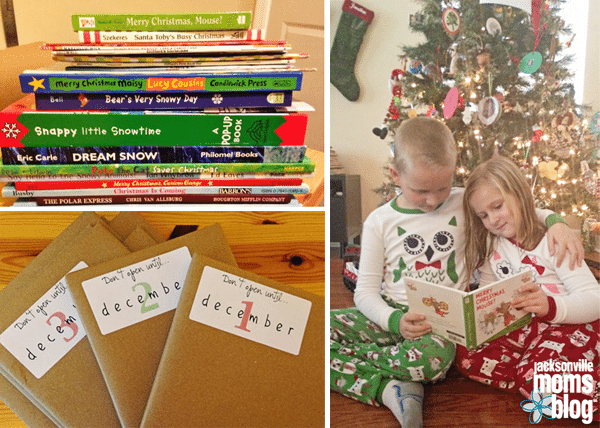 I wrap up all our Christmas (and some winter themed) books and then every night we open one and read it. It's always the same collection of books, although I have added a few new ones over the years. When Christmas is over I pack up the books with our tree and decorations so when they come out again in December they kids are excited to see them. If you don't have a large collection of Christmas books, then start small. Just wrap 5 or 10 and count down the last few days until Christmas morning. After Christmas is the perfect time to pick up books for a discount to build your collection. Don't be afraid to mix in some books about snow or winter to beef up your stash.
Boozy Countdown for Mom & Dad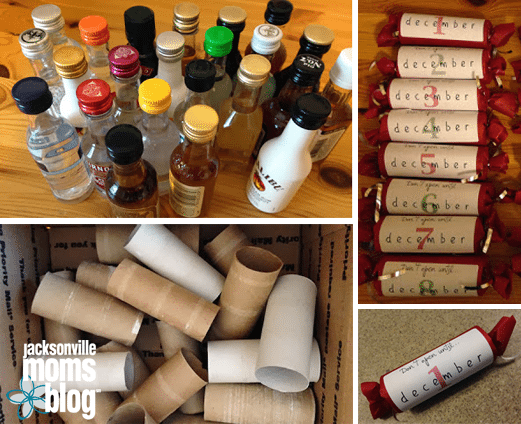 There are a few different options here for a fun Christmas Countdown for mom & dad. The first is a miniature liquor bottle countdown that I've done the past few years for my husband. I take 24 mini liquor bottles, insert them into empty toilet paper rolls, and wrap them up for him to open each night. The second option is to use mini wine bottles, the ones you can buy in a four pack. Using some stickers on the bottles, you can count down the 12 days until Christmas. It's not really your traditional way to countdown to Christmas, but why should the kids have all the fun?
Good Deeds December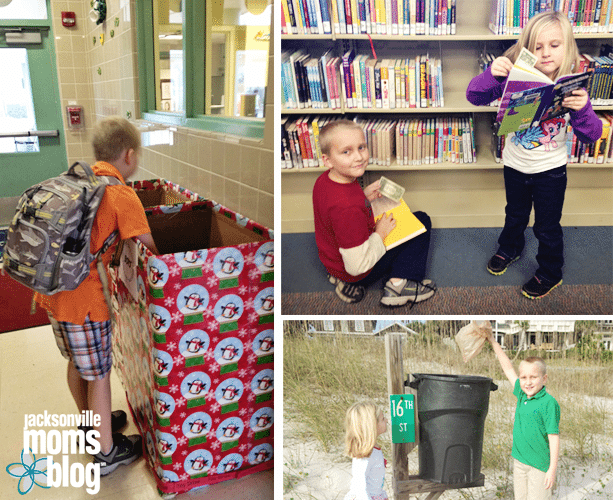 My final (and favorite) way to count down to Christmas is with good deeds. Last year I used our elf to help out with Operation: Nice List. Every few days our elf brought the kids a new good deed to help spread holiday cheer. The simple acts of kindness don't need to be difficult or time-consuming; they are just little things your family can complete together. This year, we've put together a Random Acts of Kindness Calendar to help encourage Jacksonville kids to give back. My kids' absolute favorite from last year was hiding one-dollar bills in random books at the library. They really got into it and we talked all afternoon about how excited a kid would be to check out a book and find a special surprise. Here are a few ideas for simple random acts of kindness your family can do together.
Bake Cookies and deliver them to the Fire Station
Make Cards for the Mailman & Garbage Guys
Donate Toys to School Toy Drive
Donate Canned Food to School Food Drive
Hand Out Small Toys to Kids at Target
Put Dollar Bills in the Books at the Library for People to Find
Tape Microwave Popcorn on a Redbox Machine
Do A Chore for Mom
Go Visit an Elderly Grandparent
Make & Send I Love You Cards for the Grandparents
Deliver Hot Chocolate to Someone Working Outside (Crossing Guard, Salvation Army Bell Ringer)
Buy Something from an Angel Tree
Pick Up Trash Around the Neighborhood or Park
Deliver Wish List Items to the Ronald McDonald House
Offer to Buy Groceries for a Family in Need
Donate Old Blankets to the Humane Society
Drop off Care Packages at a Home for the Elderly
Take Presents to Kids in the Hospital
Take a Special Treat in for Your Teacher, School Secretary, Custodian or Cafeteria Workers
So whether you spend all of December counting down to the 25th, or just the last few days, consider adding a little extra spirit to the holiday season with a Christmas countdown. As an added bonus, it will keep the kids from asking "is it Christmas yet?" every single day.