When people hear that I'm a professional makeup artist, most of them think of how glamorous my work is. Well, I'm here to tell you, yes, it's a TON of fun, but it's a lot of work. It's totally worth it once the job is done.
First, a little about me. My name is Patricia. I'm an avid JMB reader and a professional makeup artist. I'm a wife and mom to two young and feisty kids, ages 6 and 2. When I'm not working, I'm a typical mom taxi for my 6-year-old that's involved in a few sports and dragging the two-year-old around with us (not literally, so don't worry). And when I'm not putting them first, I'm working out to lose weight that I've accumulated through life (but that's another blog post for later).
Like most moms, leaving the house with makeup may require us to have ninja stealth abilities to refrain our kids from getting into our makeup before we do. I used to buckle my kids into their car seats and apply my makeup WHILE I was still parked in the driveway. Why? Well, because that was the only way I could make sure my eyeliner was straight. I know y'all are shaking your heads in agreement because you did this too.
I've simplified my 5 minute or less makeup routine down to an effortless science, and I wanted to share how you can too with just a few products. 
First start with a clean face and whatever lotion best suits your skin care needs.
CONCEALER. Hello, lover!!! Can I get an AMEN?!?  This is my best friend. Remember last night when the 2-year-old woke up a few times because she was thirsty? Yes, ma'am–SLAP IT ON! My current obsession is the NARS Radiant Creamy Concealer. It's long-wearing and doesn't crease.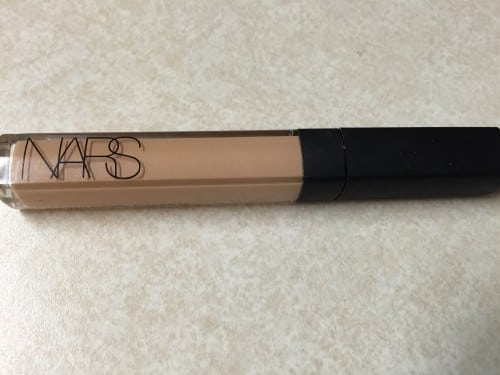 CC CREAM. I love this product! It provides me with just the right amount of coverage for daily wear and all the moisturizer I need as well. I mean, what mom has time to put on separate moisturizer and foundation? I certainly don't because I now have a two-year-old climbing my cabinet trying to grab an eye shadow. Quickly use my hands to blend it in as I'm telling her to get down from the toilet. Below are two options that are great for all skin types, ItCosmetics Your skin but better CC+ and Almay Smart Shade CC cream.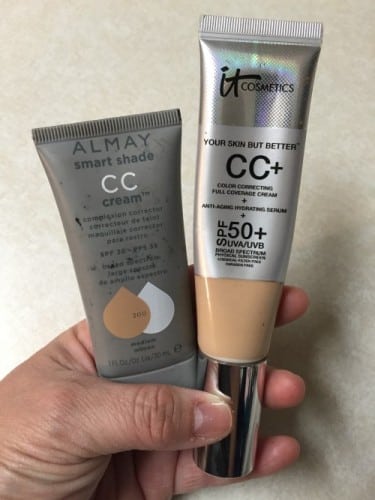 EYESHADOW. No time for blending today, so I just apply one of my favorite eyeshadows from MAC called Naked Lunch. It's a perfect mix of pink with a hint of a sheen. It'll wake up your lids right away! You can obviously tell this shadow has been used a TON.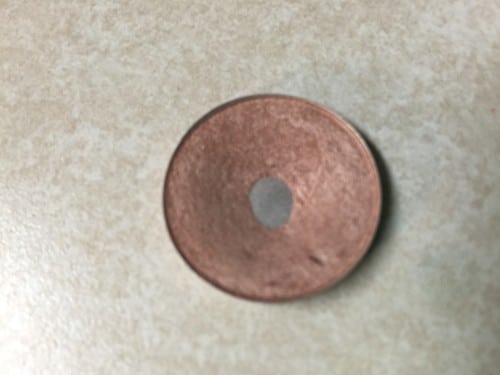 PENCIL. My all-time favorite liner is NARS Larger than Life eye pencils. I use this to tight line my eyes. Most days just the top lid, but some days I'll tight line the top and bottom. Click here for a little tutorial!
MASCARA. I have super light eyelashes, so mascara is another savior for me to look awake. My favorite brand: JORDANA. You can only get it at Walgreens and the best part….it's only $3!! You'll thank me later. The eyelash curler is from Shiseido. It's also a life saver for my eye. I've tried A LOT of eyelash curlers, and this is, by far, the best one.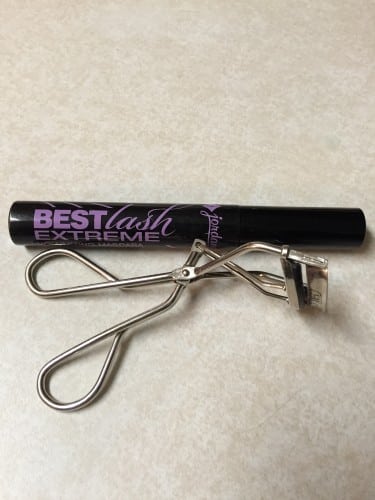 BLUSH. To make this quick, because I literally have no more time before my bathroom is destroyed by a toddler, I usually grab a cream blush. Use a Bobbi Brown pot rouge or NARS multiple stick. These are great because they are 2-in-1 and can be used for lips and cheeks.
LIPS. Either use the multiple mentioned above, or I grab a lip gloss as I'm running out the door. My everyday favorite is MAC Ample Pink. Perfect color for my lips. My other favorites to have on the go are the Sugar gloss in the color Rose and Vaseline lip therapy pot gloss in Rosy lips. Since it's a gloss, I don't have to worry about it being perfect.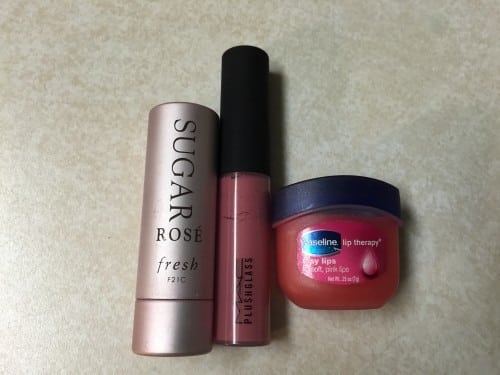 I hope you enjoyed reading about my go to look. Maybe it'll simplify your life a little? Try it…you have 5 minutes. Want to see a tutorial on this full look? Leave a comment below and I'd love to answer your beauty/makeup related questions.