My daughter has been obsessed with the idea of princesses for the last two years. Whenever we go to the library, she returns with several books about princesses. During our last library trip, she found a book called Not Quite Snow White by Ashley Franklin (suggested age range: 4–8 years old).
The book is about a little girl named Tameika who loves to sing and dance and hopes to play Snow White in the upcoming musical at her school. She feels confident that she would make a perfect Snow White and goes to the first audition to help her friends practice their lines and calm their butterflies. But she soon overhears other kids whispering that she can't possibly be Snow White — she is too tall, too chubby, and too brown.
I won't spoil the ending, but after reading, my daughter and I started talking about how Tameika felt when the other kids told her she wasn't fit to play Snow White. We talked about how everyone is different, and how we should celebrate each other's differences.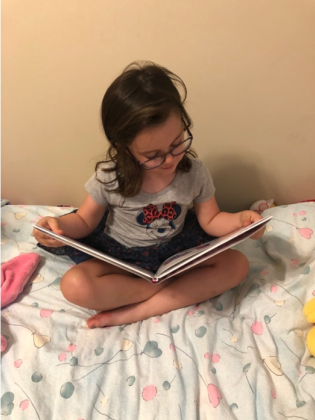 This is an important talk that parents should be having with their children often, long after #BlackLivesMatter has stopped trending. Read on for a few other beloved books suggested by our staff members that can help further the conversation with your children surrounding diversity and racial injustice.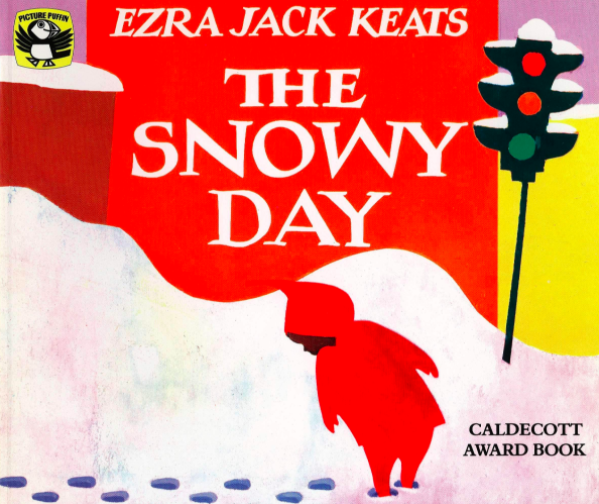 The Snowy Day by Ezra Jack Keats
Buy book  |  Amazon movie  |  Suggested age range: 2–5 years old
This book features an African-American boy who spends a day exploring the snow and is a favorite among a few Jacksonville Mom contributors. "We did so many sensory activities designed around his experiences in this book. We were able to recreate most of it in the sand at the beach," shared Stacy Mcdonald-Taylor.  Allie Leweke added, "It's also been made into a short movie on Amazon Prime! My kids watch it at least once a month and the music is lovely." Continues Tina Peckham, "We have this book! It was a birthday gift from a friend. My 3-year-old loves to talk about what he has in common with the main character, like swinging at the park and sliding down the hill."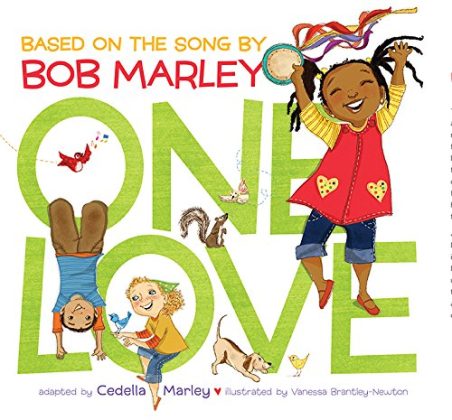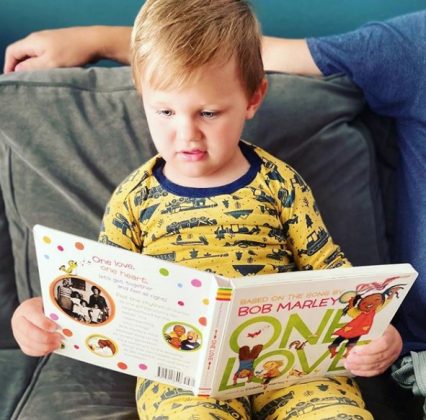 One Love by Cedella Marley, based on the Bob Marley song
Buy book  |  Suggested age range: 3–5 years old
Shares Tina Peckham, "One Love is based on Bob Marley's song of the same name and was written by his daughter, Cedella. My 3-year-old likes the catchy phrases and vibrant photos that feature children of all backgrounds and ethnicities getting along and having fun. We also really love the book Be Kind by Pat Zietlow Miller." Cedella Marley also wrote another book with a similar message to help teach children how to counter injustice called Get Up, Stand Up, based on a different Bob Marley song.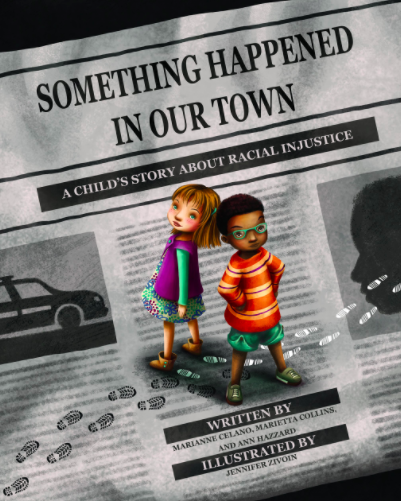 Something Happened in Our Town: A Child's Story About Racial Injustice by Marianne Celano
Buy book  |  Suggested age range: 4–8 years old
Megan Kilis recommends this book and says, "The book is written by three psychologists who have been involved in community advocacy efforts focused on children's behavioral health and social justice. The story follows two families — one White and one Black — as they discuss a police shooting of a Black man in their community. It includes a guide to parents and caregivers to help start the difficult conversations surrounding discrimination, race, and prejudice."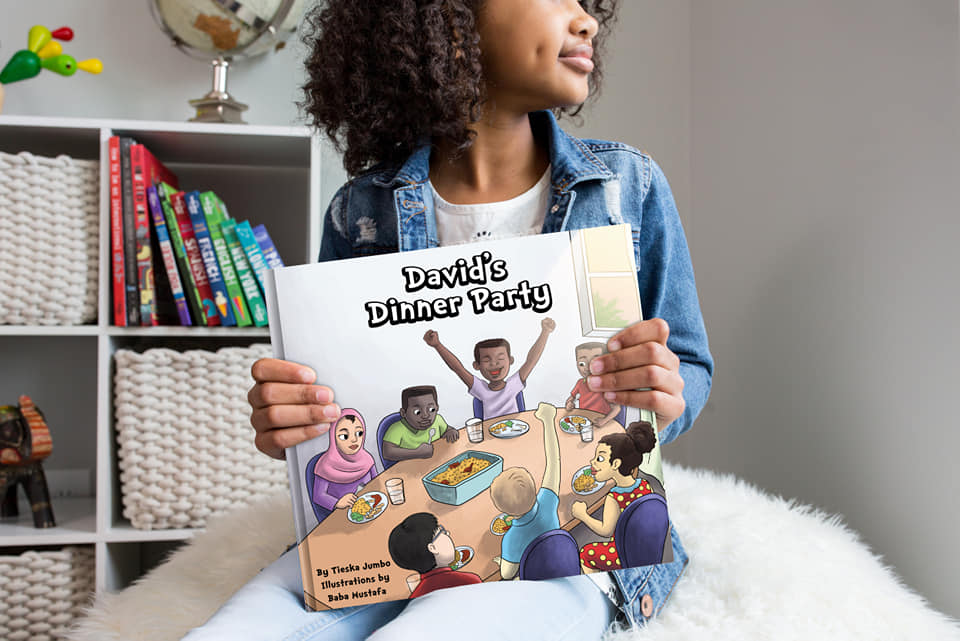 David's Dinner Party by Tieska Jumbo
Buy book (Kindle)  |  Suggested age range: 4–9 years old
Local Jacksonville writer Tieska Jumbo recently debuted her first children's book, David's Dinner Party, about a young boy who works to overcome his embarrassment after being teased about his school lunch. This digital book teaches the importance of self-love and the beauty of sharing your culture with others while combining vibrant illustrations with well-written, kid-friendly content.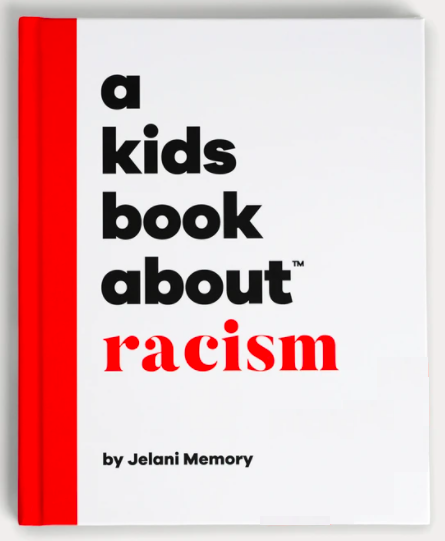 A Kids Book About Racism by Jelani Memory
Buy book  |  Suggested age range: 5 years old+
Stacy Mcdonald-Taylor says, "I enjoy the clarity this author brings. The author also wrote A Kids Book About Belonging, which is another great one." AKidsBookAbout.com also includes several other books that cover topics ranging from bullying and body image to gratitude.
The Hate U Give by Angie Thomas
Buy book  |  Suggested age range: Teen and Young Adult
Brittany Speicher suggested this book and says, "My middle schooler read the book The Hate U Give, which is a book for older children. I read it after he did and it is an amazing book. It allowed him to see how others are racially stereotyped and how unfair it is, as well as the issues it can cause in the community."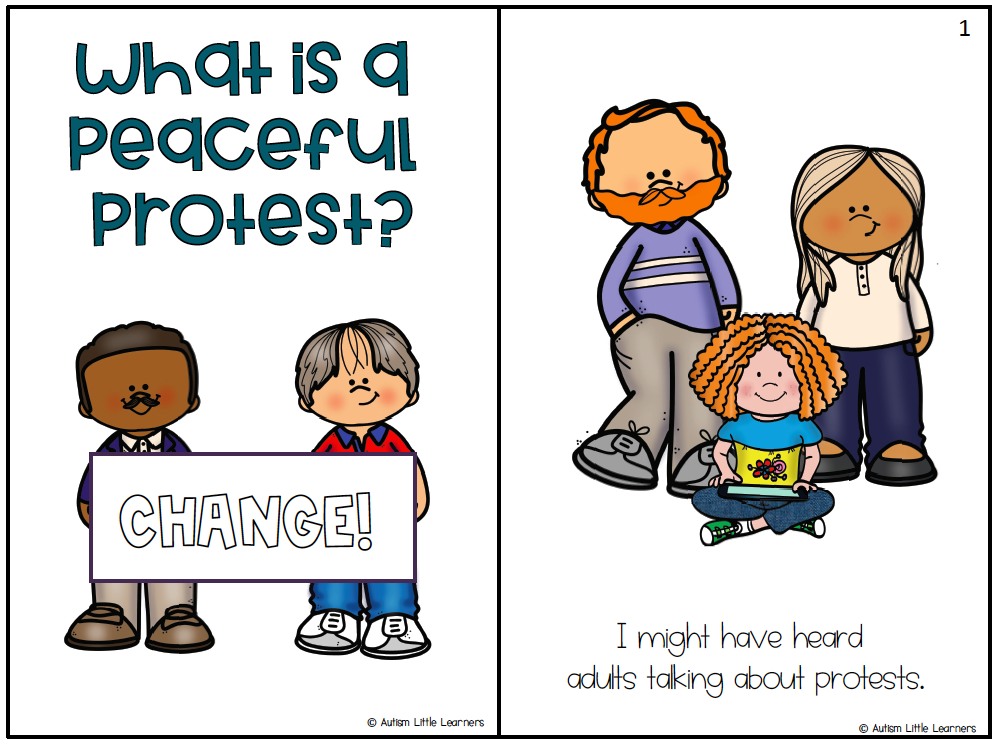 What Is a Peaceful Protest? by Autism Little Learners
Download now 
For a virtual booklet in the form of a downloadable cartoon, consider What is a Peaceful Protest? by Autism Little Learners, as suggested by Allie Leweke. The booklet explains how protest can look and feel through the eyes of both children and adults.
Check out these other children's book suggestions: Anti-racism books compiled by Oprah's Book Club, racism books by age compiled by The New York Times, books to support conversations on race compiled by Embrace Race, books for alternative families compiled by Jacksonville Mom, books on race and racism compiled by pre-k teacher Brittany Smith, and additional anti-racism books compiled by TODAY.
Do you have a favorite book that you and your child have read? We would love to hear some of your suggestions!