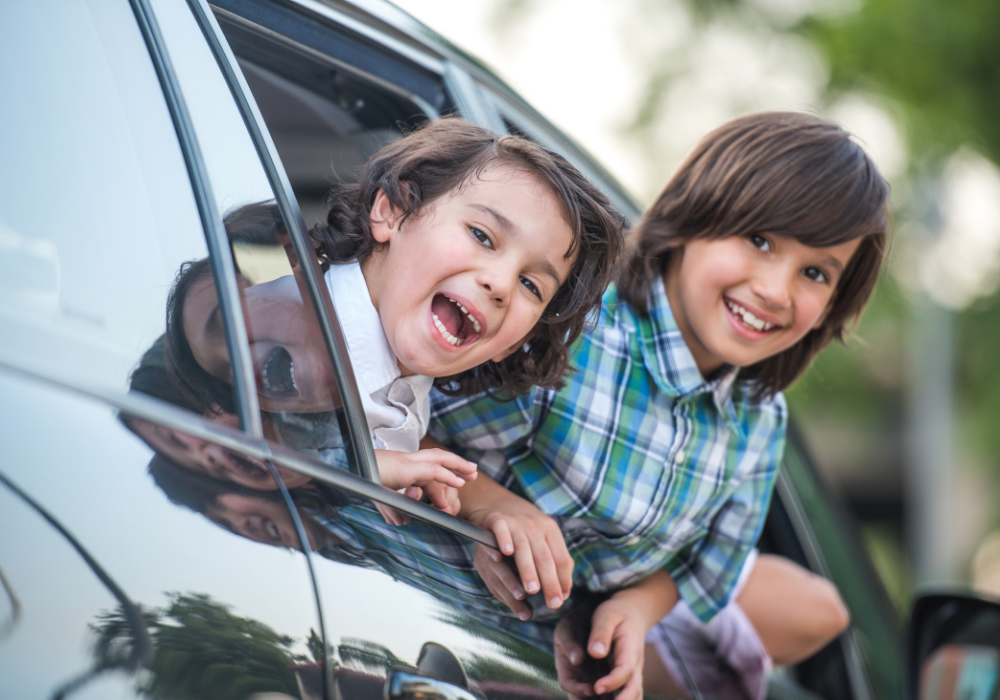 I have an 8-year-old and a 1-year-old. Needless to say, they need to be in different places at different times between school, nap, camp, soccer, nap, etc. Because cloning myself is not an option, and because I work full-time and my husband travels for work, I need help getting my older son around sometimes. Enter my saving grace — carpooling!
Last summer, I teamed up with a few other moms and we all coordinated our camp schedules so that we could carpool. One would drop off and one would pick up. We had a few of us in the rotation so some days I didn't drive at all. Other days, I would scoop up a few boys and drop them at whatever camp they were attending that week. Some were closer than others, but they had buddies wherever they went. This got me wondering, why we don't do more carpooling year-round?
This last school year, we carpooled with a family in the neighborhood every morning to school. They had two kids riding and we had one. When my husband was out of town, they drove. And when he wasn't, he drove. It was pure magic. The kids were ready to go when we or they arrived, and off they went. That saved at least 30-45 minutes a morning for me, when either I had a conference call, an early meeting in the office or the baby needed to be napping. The other parents had a very flexible schedule, so I don't know if it benefitted them as much as it did us, but I was so grateful every single day. The other option was the school bus, which is fine. But my son didn't like it very much the few times I asked him to try it as a plan B.
Carpooling can only be successful if you find reliable participants with a safety-first mindset. I'm not in the car to make sure my son is buckled or is dropped off at the right place, so you must trust the people who are caring for your kids during the time they pick them up and drop them off. And they must trust you. That's not always an easy thing to do. A trial period may work best to make sure everyone is on the same page.
Carpooling Benefits to Consider
More time for yourself! Who couldn't use a few more minutes/hours in the day?
Carpooling is great for the budget. Reducing the amount of time you are out and about on the road saves you gas money and reduces the wear and tear on your car.
Insurance cost. Some insurance companies may lessen your premium based on how many miles you drive in a year.
You're one less car causing traffic congestion on the road in and around your home. A Florida commuter agency reports if everyone carpooled just one day a week, traffic on major highways would be reduced by 20 percent!
You are limiting your carbon footprint by sharing rides. Data shows if a person carpools just two days a week, it can eliminate 1,600 pounds of greenhouse gases a year.
The number-one rule of carpooling is don't be late. If you're the kind of person who is always running late, you may not be the best candidate for carpooling, and that's okay. Think of other ways you can contribute such as chipping in for gas or scheduling playdates at your house.
Before the baby, carpooling never crossed my mind because we made it work. We could pick up and leave on a dime. Now, I can't imagine life without this option and am thankful every single day we have friends and family who see the benefits of carpooling, too.